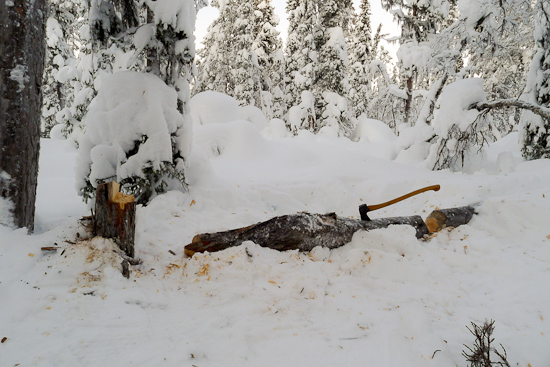 Tree Felling For Winter Firewood: Axe and Saw
Tree Felling For Winter Firewood: Axe and Saw
In this video I look at felling dead, standing timber for firewood in winter. The felling technique involves the use of both the axe and the saw to create a very controlled cut and fall.
Further, axe and saw techniques for sectioning the trunk are demonstrated and discussed.
Whether you are hot-tenting or bivouacking with a fire, these skills should be in your winter bushcraft repertoire.
I hope you enjoy the video and find it useful. Let me know what you think in the comments…
[You can also view Tree Felling For Firewood on YouTube]
Related Material On Paul Kirtley's Blog:
Winter Magic: Return To The Northern Forest
How To Build An Arctic Lean-To
A Winter Camping Trip in the Northern Forest
How To Split Firewood On Snow: Key Axe Techniques
Cold Injuries: Take Care In The Blue Zone
The following two tabs change content below.
Paul Kirtley is an award-winning professional bushcraft instructor, qualified canoe leader and mountain leader. He is passionate about nature and wilderness travel. In addition to writing this blog Paul owns and runs
Frontier Bushcraft
, a wilderness bushcraft school, offering bushcraft courses and wilderness expeditions.