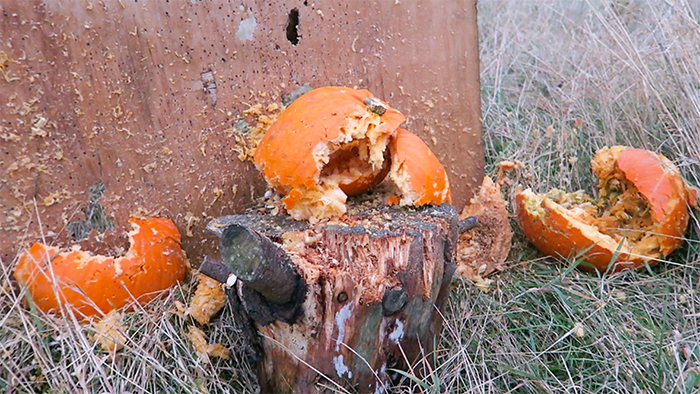 A bit of Halloween fun… Preparing for the zombie pumpkin apocalypse results in pumpkin carnage via 12 gauge pump-action and 20 gauge semi-auto shotguns… Watch the video below… 🙂
Other Material On Paul Kirtley's Blog You Might Like:
Getting Started With Bushcraft: Kit Considerations For Beginners
Five Survival Plants Every Forager Should Know
A Bushcraft Camping Outfit – Equipment for Living in the Woods
The following two tabs change content below.
Paul Kirtley is an award-winning professional bushcraft instructor. He is passionate about nature and wilderness travel. In addition to writing this blog Paul owns and runs
Frontier Bushcraft
, a wilderness bushcraft school, offering bushcraft courses and wilderness expeditions.
Latest posts by Paul Kirtley (see all)