How To Identify Giant Hogweed, Heracleum mantegazzianum
How To Identify Giant Hogweed, Heracleum mantegazzianum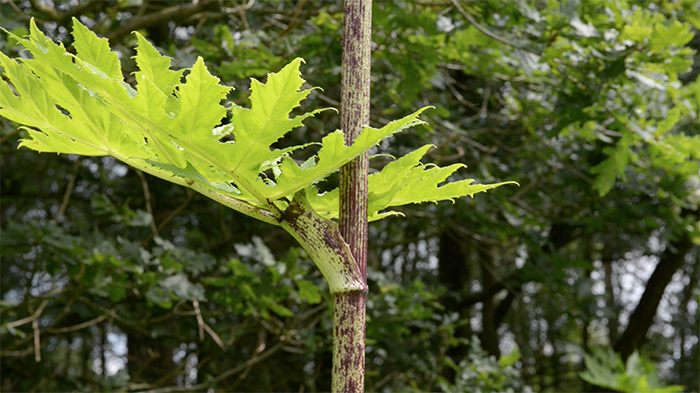 Giant Hogweed, Heracleum mantegazzianum, is in the news again as another child has been injured by coming into contact with the plant while playing outdoors.
Giant Hogweed is an invasive species of plant from Central Asia, which was widely planted as an ornamental in the 19th century. It's a member of the carrot family, or Apiaceae. As you can see from the following photograph, it grows to be a very large plant. Clearly, though, it can be encountered when it is still growing up and much smaller.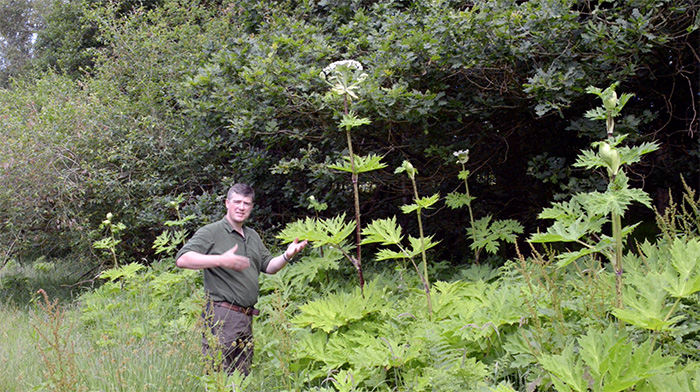 Below is a video from Module 6 of my Tree and Plant Identification Masterclass.
The course is for people interested in bushcraft and survival uses of trees and plants but also highlights poisonous species.
It's an in-depth paid course and the content is usually only available to course members.
There is a need, however, to create greater public awareness of Giant Hogweed, Heracleum mantegazzianum, the injuries it can cause and how to identify the plant so it can be avoided.
So, I thought I should release this video, which I made last year, in the hope that more people are aware of this increasingly common plant hazard.
Please share this post so that as many people as possible are aware of Giant Hogweed.
The following articles on this blog may also be of interest, covering other members of the carrot family…
Related Material On Paul Kirtley's Blog:
How To Identify Hemlock, Conium maculatum
Careful With Your Carrots: A Case In Point
Conopodium majus: Pignuts And How To Forage For Them
The following two tabs change content below.
Paul Kirtley is an award-winning professional bushcraft instructor, qualified canoe leader and mountain leader. He is passionate about nature and wilderness travel. In addition to writing this blog Paul owns and runs
Frontier Bushcraft
, a wilderness bushcraft school, offering bushcraft courses and wilderness expeditions.