Fun In The Swellies: Fighting The Tide In The Menai Strait
Fun In The Swellies: Fighting The Tide In The Menai Strait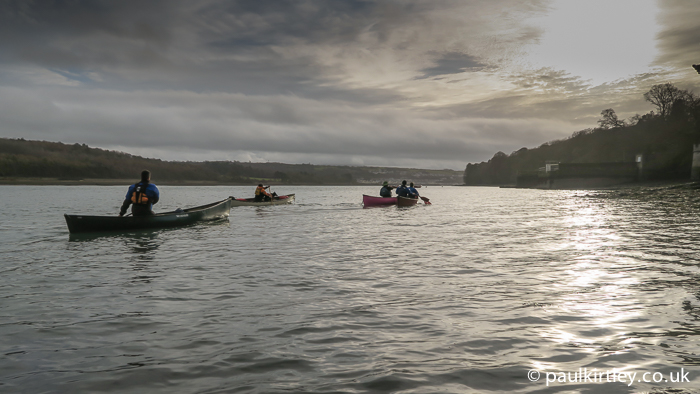 The Menai Strait separates the island of Anglesey, or Ynys Môn, from mainland Wales. It is a tidal stretch of water that has some interesting characteristics. Flows in this thin, 25km-long channel are driven by the dynamics of how the strait starts emptying or filling from one end before or after the other end. In fact, the differential tides mean the tidal flow in the strait reverses at certain points in time. In between reversals, it can be pretty vicious.
These tidal dynamics alone would make the Menai Strait interesting. There is, however, more.
The strait is bridged in two places, one by Telford's suspension bridge and the other by the Britannia bridge, originally a work of Stephenson. These bridges cross at relatively narrow points of the waterway. In between the two bridges are various features which make a boater's life even more interesting. Collectively, these are known as the Swellies or, in Welsh, Pwll Ceris.
In particular, there is a ridge of rock – like the back of a dinosaur showing at low tide – called the cribbin. This is located near the island of Ynys Gored Goch.
Of the Swellies, the local lifeboat station at Beaumaris states "Care is needed if the Swellies are to be piloted successfully and the first passage for any skipper would benefit from the company of a regular. Tidal streams at Menai Bridge are sufficiently strong to drag a boat without a powerful engine into the Swellies so once you are committed there is often no turning back."
So, there are powerful flows to be expected here. When the water is slack it seems very benign. Indeed our day trip by open canoe started this way, with us paddling along the strait towards the conclusion of the period when the tide was going out.
We started our return leg after lunch with the water level near its low point (where we were on the straight anyway). As we reached the Britannia bridge, the water was coming in from the end of the straight behind us. Then the flows kicked in, tidal rapids appeared over parts of the cribbin and the Swellies became much more interesting, with a constantly changing set of waves and unpredictable boils, resulting from the turbulent flow.
In the video below, there is a log of our day on the water…
Click on the four arrows bottom right for full screen view. This video is available in full HD. Click on "HD" to choose the quality level you want to stream.
We certainly had some fun – and a workout! – in this powerful water 🙂
Related Material On Paul Kirtley's Blog
Weirs, Waves & World Heritage: Adventure On The River Dee
A Trail Of Destruction: Canoeing The River Greta After The Floods…
Waiting For Gooders: A Minor Inconvenience In The Wilderness