Wash Day On The River Spey
Wash Day On The River Spey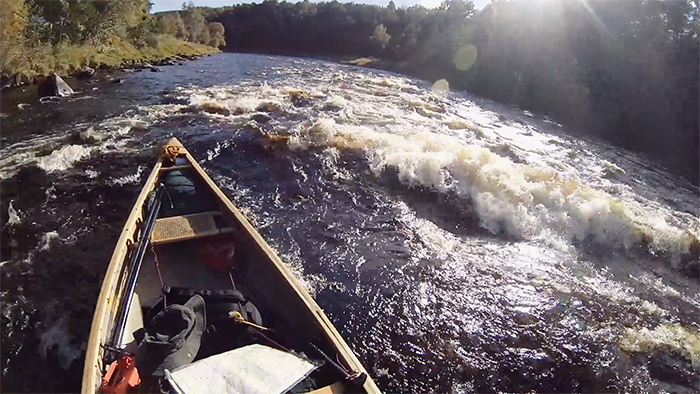 Every year Ray Goodwin and I lead canoe-camping trips on the River Spey in the Scottish Highlands.
It's a lovely river to paddle in an open boat and the surrounding scenery is beautiful.
Travelling in such a fantastic natural environment, there are many highlights.
Amongst the highlights of a watery nature are several rapids which we paddle on the Thursday of our trips, one at Blacksboat, very popularly referred to as The Washing Machine and Knockando, one of the steepest parts of the whole river. This paddling day also includes the confluence of the River Avon with the River Spey.
The above is usually paddled by lunchtime, then there is plenty to entertain and entrall during the afternoon. It's always a great day on a great trip.
On one of our 2015 trips, this day became known as "wash day" by members of our group.
The video below is a video blog of that day.
Enjoy…
Related Material On Paul Kirtley's Blog:
Waiting For Gooders: A Minor Inconvenience In The Wilderness
Switching Out Of An Expedition Mindset: Two Days Of Paddling At The English Canoe Symposium
Bloodvein River Trip: My Personal Gear
The following two tabs change content below.
Paul Kirtley is an award-winning professional bushcraft instructor, qualified canoe leader and mountain leader. He is passionate about nature and wilderness travel. In addition to writing this blog Paul owns and runs
Frontier Bushcraft
, a wilderness bushcraft school, offering bushcraft courses and wilderness expeditions.