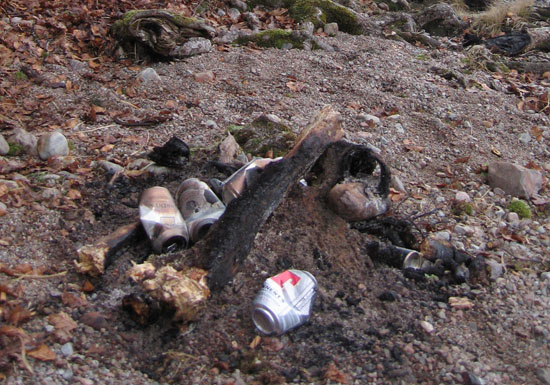 How to Leave No Trace of Your Campfire
How to Leave No Trace of Your Campfire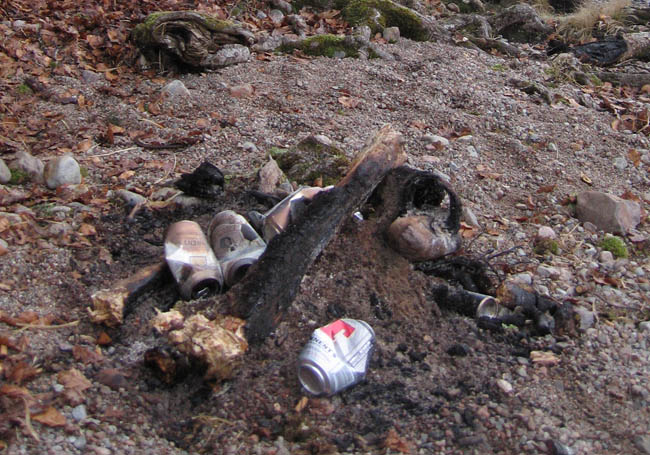 For me, leaving as little trace of my presence as possible is an important part of bushcraft. In leaving no trace, you show respect for the environment and respect for other visitors who may come after you.
In particular, if you have a campfire, it is important to ensure you leave the site safe, clean, tidy and as you would wish to find it.
In my travels, I have found many sites of campfires in a state that they needn't have been left. I think a lot of the time it is due to people knowing no better. There is also a small minority who just don't care. Therefore, it's even more important that those of us that do care do our best to leave places as we find them, to avoid campers, hikers, canoeists and bushcraft and survival skills enthusiasts from getting a bad name. It's also imperative that we do our best to show others best practice.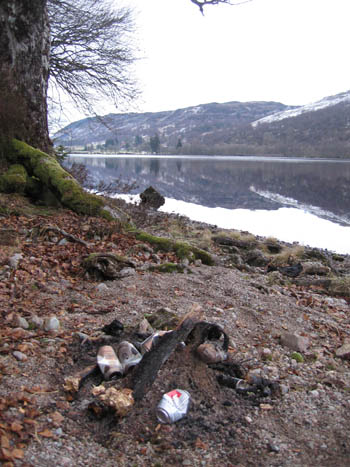 Why Should We Leave No Trace Of A Fire?
A smouldering fire is a threat to the environment
It's not just about leaving a campsite clean and tidy, leaving making sure we leave the environment safe from our fire is paramount. Before leaving a campsite where we have had a fire, we must make sure that there is no risk of the fire spreading into the wider local environment after we have left. More often than not this means making sure the fire is well and truly dead. And this normally means dousing with water. With this in mind, choose your campsite well, with water relatively close to hand if possible.
Also think ahead – the bigger the fire you have, the more water you will need to make it safe. When I teach bushcraft courses, people are always surprised at how much water they need to cool the ground under a relatively modest fire site. We are not only concerned about embers blowing on the wind but we should also be concerned about the remnants of a fire smouldering in the ground, within root systems of trees. This is a particular risk with coniferous trees.
An obvious fire site is, well, obvious…
An obvious fire site encourages others to have fires in the same place. Increased footfall and tent pitching in a particular area may cause more localised damage to vegetation than someone pitching camp in another, random spot. People are lazy – especially at the end of the day – and go with the easiest option.
An obvious fire site disturbs the sense of wilderness and exploration. There is an added thrill to being in wild places when you feel they are untouched. Even if you are not so far from others, this illusion of remoteness can be burst by obvious and unnecessary signs of others having camped before you.
An exception to this is when there are specified camping sites (say in a national park) where the authority that looks after the land wants people to have only one campfire area on a campsite. This can be for various reasons such as not having a proliferation of mess, or causing damage to the ground or fragile rock. In particular, park authorities often want to encourage people to have a fire on a rocky area where there is no danger of the fire spreading through tree root systems.
Even so, there is no reason to leave an established fire circle full of mess such as inflammable rubbish and half-burned logs. It's unsightly and disrespectful to the next user. Also, once wetted by rain, half-burned charred logs are second-rate firewood at best.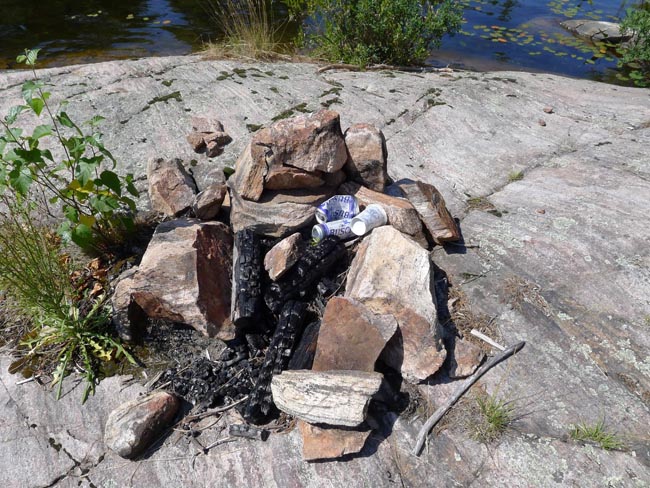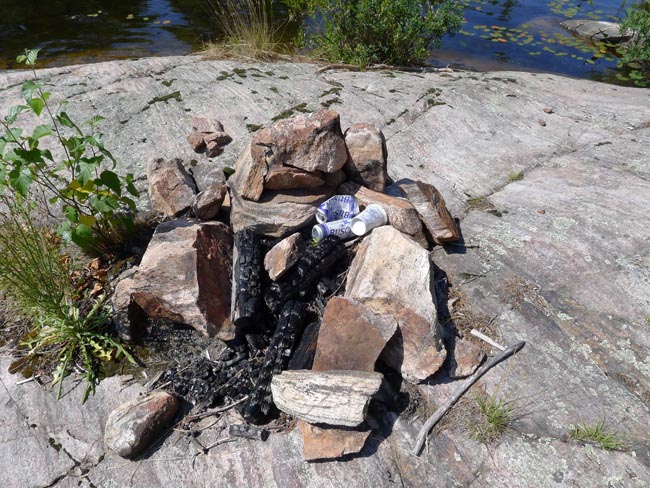 Cleaning a fire site helps eliminate litter
I really have no idea why people feel the need to leave tin cans in campfires. There is no logic to it. If you pack it in, you should pack it out. Stamp on the can and put it in a rubbish bag to take home with you.
It's not just the obvious cans we need to take home either. Tin foil is a scourge and isn't necessary for good campfire cookery. If you disagree – tell me how our ancestors coped for millions of years before we discovered a use for bauxite? Exactly.
Even those of you with the best intentions can be caught out these days, though. Many packets, sachets and the like, have tiny amounts of foil on the inside. When this is burned in the fire, the foil is left behind. Tidying up your campfire after you have used it ensures you pick up any foil which may have been deposited in this way.
How Do You Leave No Trace Of Your Campfire?
A really important but often overlooked piece of advice is to think ahead:
Make sure you clear the ground before you light your fire if necessary. See this article on how to light a campfire.
Think about how much fuel and of what type you really need to achieve your goals – cooking, warmth, morale, a focal point for the camp, etc.
Think about how long it will be until you are leaving; practice judging your fuel so that there is nothing but ashes by the time you want to break camp. If your fire is still full of half-burned logs, you got it wrong.
When it comes to clearing up and making your fire safe, this task normally requires water. Don't camp miles away from an easy source.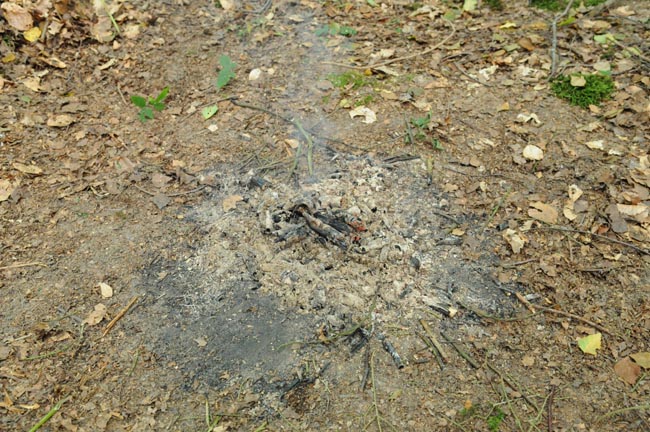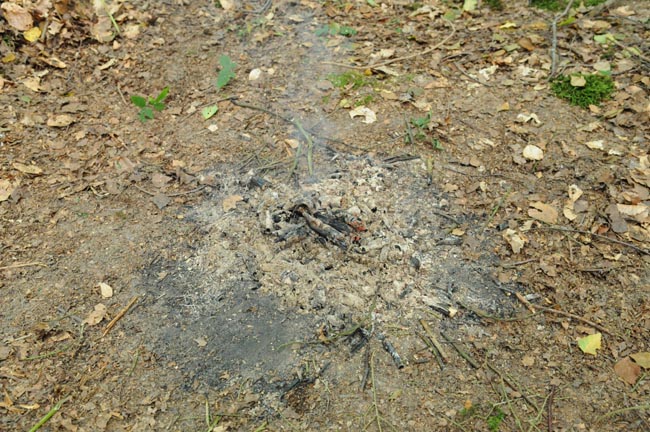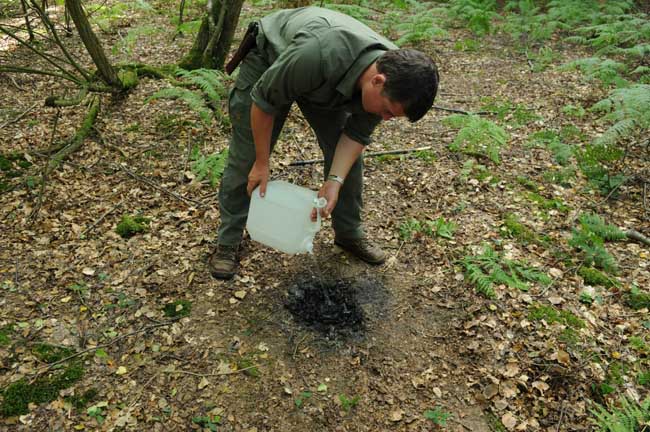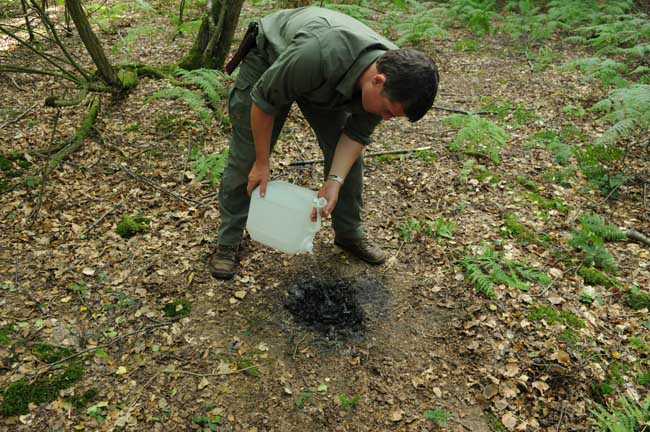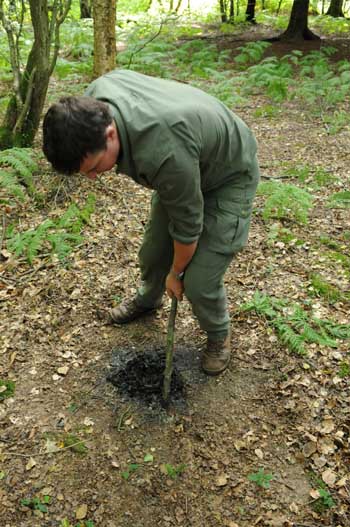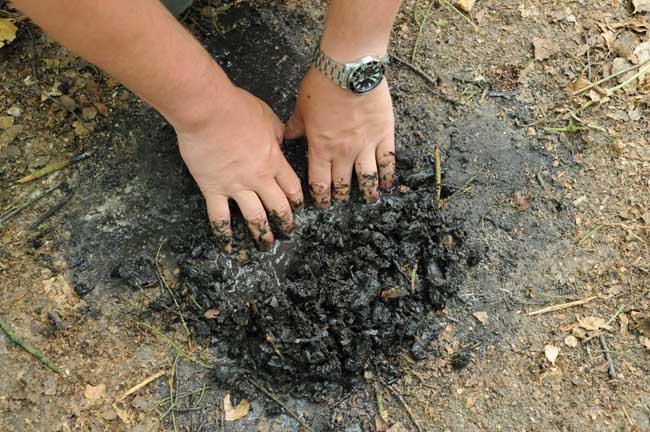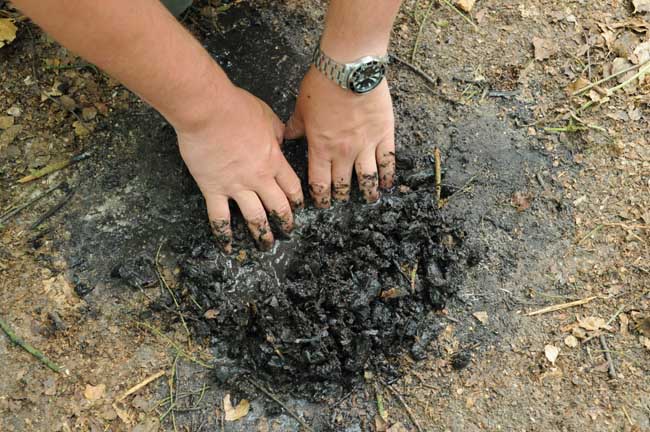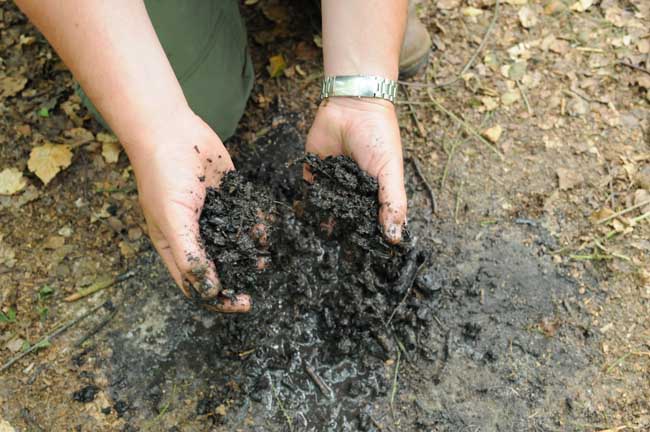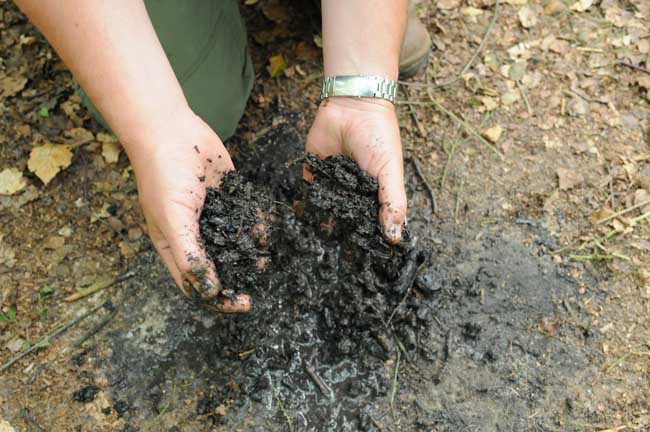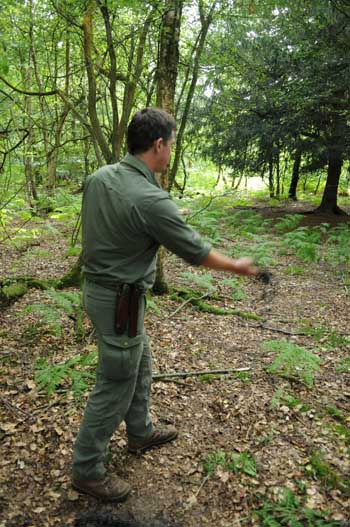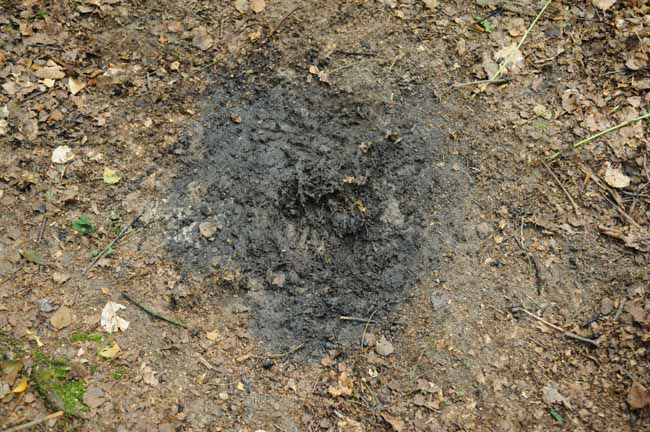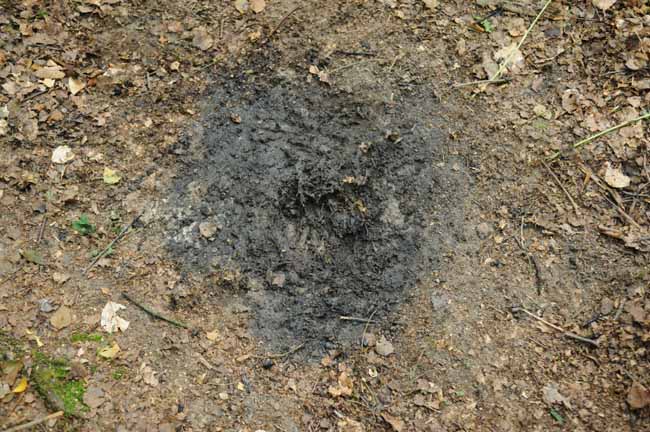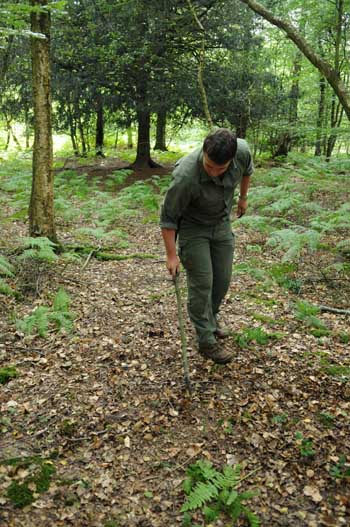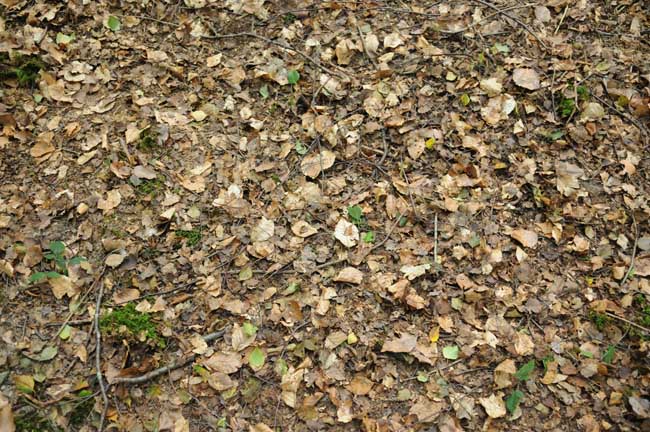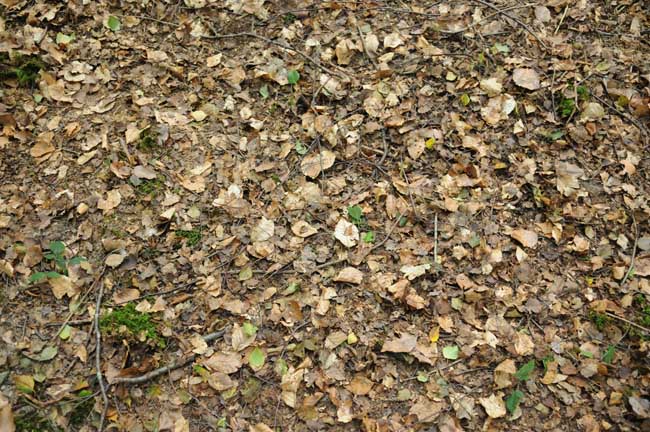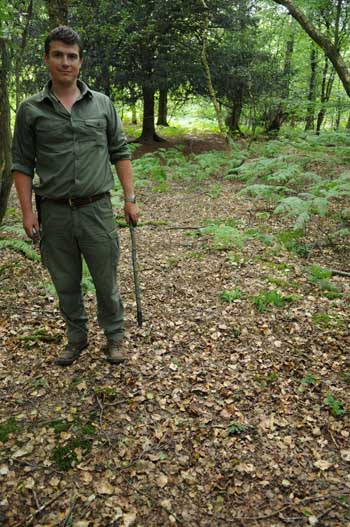 Having a campfire is an elemental thing. For many it is an integral part of camping and the outdoors experience. Those of us who do choose to have a fire in the great outdoors must do so responsibly. We should understand how to leave the site of a campfire safe and clean. We should always leave a campsite as we would wish to find it and this certainly includes the fire site.
Please let me and other readers know any extra tips or tricks for tidying up after you that you use.