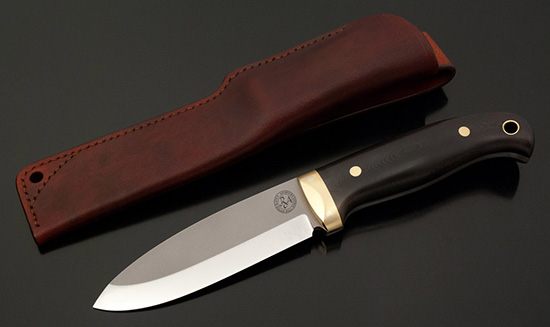 The Raven PK1: Evolution of a Knife
The Raven PK1: Evolution of a Knife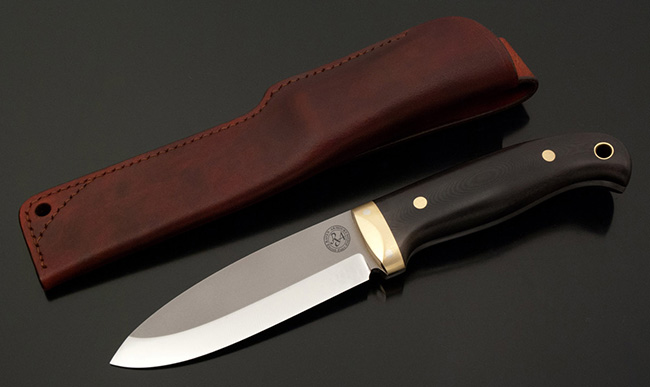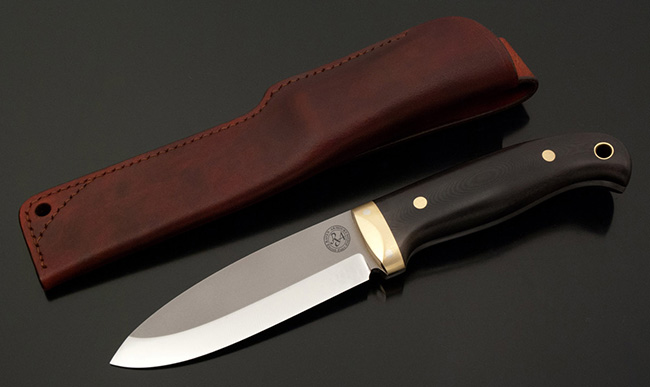 Since I was first allowed by my parents to use a Swiss Army Knife 30 years ago, I've always been a user of knives. Even though I have had a reasonable number of knives over the years, I've never been a collector. It's not that I have anything against collecting. It's just that my interest in knives has always been secondary to my interest in the great outdoors. For me, a knife has always been a tool to be used.
Of all the knives I own, I have only one that has never been used for its intended purpose. It is a Julius Peterson Woodlore 25th Anniversary Knife, numbered 017 (my birthday is 17th January). It not having been used is largely because when I bought it, I already had two Alan Wood Woodlore knives in use – one standard maple-handled Woodlore and the antler-handled Woodlore instructors knife.
Introducing Raven Armoury
I received an email in March 2011 from a friend who makes his living trading high quality knives. He is man who knows his onions, as they say. He suggested that there might be an interesting project afoot, to work with Raven Armoury on a knife for wilderness use.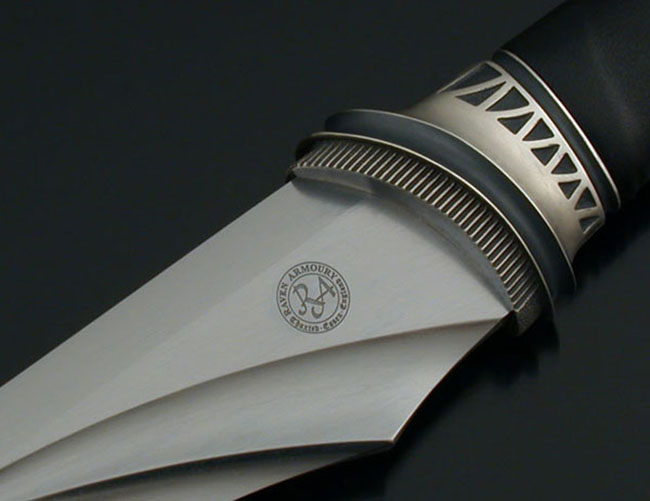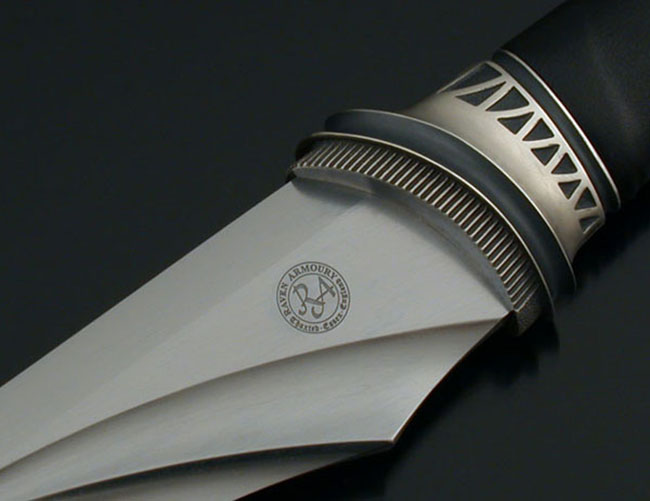 My friend wrote of Simon Fearnamm, the owner of Raven Armoury, "Simon is probably the most skilled sword and knife maker on these islands. He makes the most incredible swords, daggers, and knives for middle-eastern royalty, amongst many others."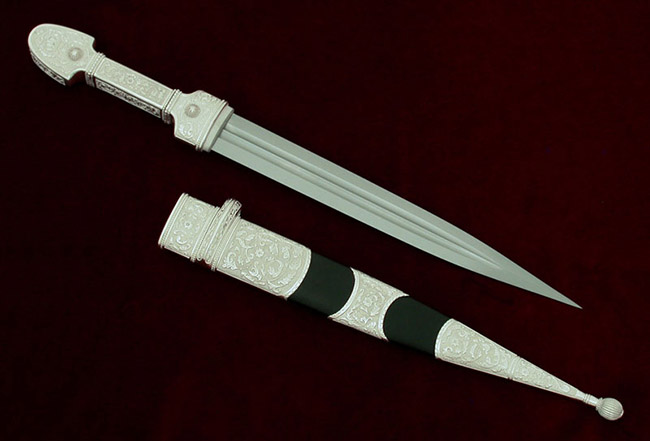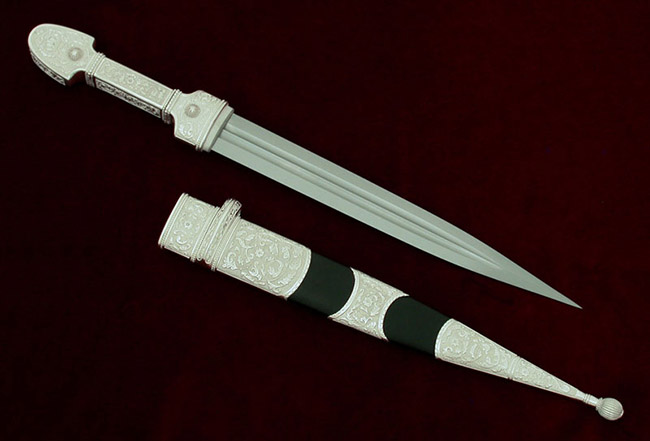 I had to admit that I'd never heard of Raven Armoury (sorry Simon!), and I'm always a little suspicious of superlatives. Nevertheless, I looked at Raven Armoury's website and photos of their work. I was stunned. Before I'd even met Simon and his team, or held any of their work in my hands, I was convinced that these guys must be some of the finest craftsmen in Britain.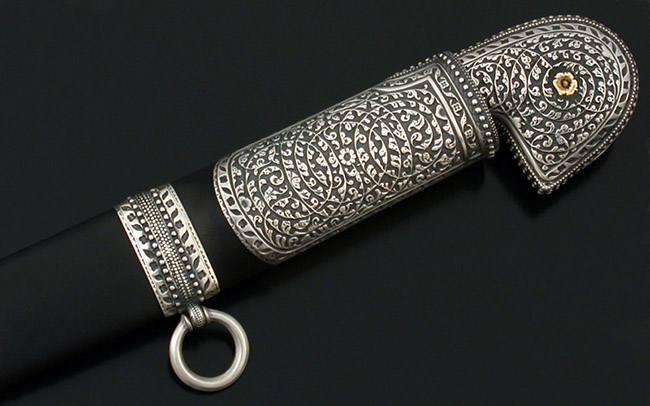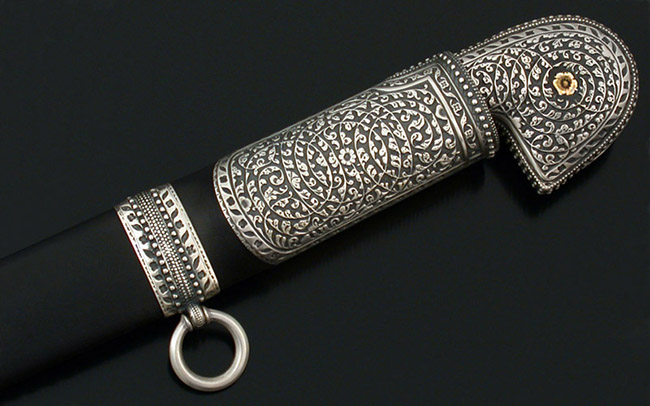 My friend organised for us to visit Simon at his workshop and showroom in April. On meeting Simon, we got on immediately and we talked for several hours about ways in which we could work together. Simon was keen to produce a high-quality, hand-crafted yet robust and practical knife.
Simon Fearnamm explains his perspective on the project:
"I often get asked to make working knives but it has been more than a decade since we made any significant number. I have been meaning to produce a practical, working, production knife for some time. But as with many of our projects, it has been left on the back burner whilst I have focused predominantly on commissioned orders, mainly for swords."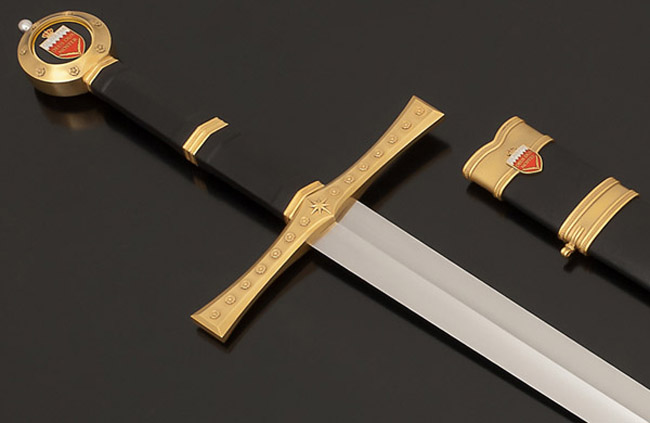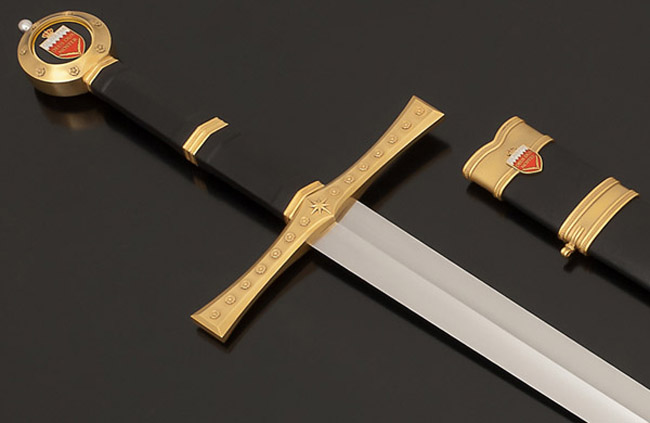 Simon conintues "The frequency of requests for bushcraft style knives has steadily increased and earlier this year I decided it was time for us to look at the project seriously and come up with a design, but where to start?"
I have made hundreds of knives over the past twenty five or more years, but no one design seemed to me to be exactly right for an all purpose knife. I discussed this with a friend and he suggested that I get in touch with Paul Kirtley."
Having seen and held many examples of Raven Armoury's work at their showroom, I can attest to the quality of their work being quite incredible. I was honoured that Raven Armoury wanted to work with me on a project. In terms of design, we were to start with a blank sheet of paper. This was a fantastic opportunity for me to design a very practical, extremely robust yet portable wilderness knife that would be made to the highest standards.
Design of a Knife
Humans have been making and using edged tools for millennia and in designing a knife it would have been conceited of me to believe I was going to come up with a practical knife radically different from what has gone before. What I felt I could bring to the project, however, was many years experience of having used knives for practical purposes. Starting with a blank sheet of paper and knowing that Simon and his team would be able to make it was, in some ways, a little overwhelming. I wasn't sure where to begin.
After thinking about the project for a while, I decided that rather than trying to specify a knife for an unknown audience, I should design a wilderness knife that worked for me and hope some other people liked it. I started by asking several questions:
What do I want this knife to be able to do?
What failings of knives I have used should I avoid?
What features of knives I like do I want to include?
At a high level I wanted the knife to be 100% reliable. It had to be very strong. I wanted it to have a go-anywhere design with stable materials that wouldn't shrink or swell.
The knife had to be able to easily attain a razor-sharp edge in the field as well as on bench stones. It had to be able to keep a good edge in the field for an extended period.
It had to cut through small diameter green wood (the sort of thing you'd use for in everyday bushcraft for producing pot-hangers, tarp pegs, etc.) like a hot knife through butter.
It had to be relatively easy to use to make very good feathersticks for firelighting and it had to generate massive sparks with a Swedish Firesteel.
It had to have enough weight behind it and a suitable handle shape for light chopping. Even though it wouldn't be a specialist carving tool, it had to be handy enough for practical carving jobs such as making spoons and other camp utensils.
It had to be useful for small game and fish preparation as well as the skinning and butchery of large animals. This meant as well as having a razor sharp edge, it should also have a curved back/drop point that would allow inversion of the knife for skinning larger game.
I wanted the knife to be comfortable in use for extended periods of time. For me this is an area where I spent a lot of time thinking about the shape of the handle. I felt this was an area of bushcraft knife design that could be improved upon significantly. I revisited many knives to examine what was good about the handle and what was not. I wanted the grip to be as comfortable as possible with nothing causing blisters or sore points. I drew together an amalgamation of these observations and sketched out a handle shape.
One of my bugbears with the flat-ground bevels on most bushcraft knives is that it is impossible to sharpen all the way along the edge towards the handle. The solution to this was to add a choil.
In addition, one piece of feedback I'd heard from people invovled in deer stalking was that it was difficult to maintain a grip on typical bushcraft knives while skinning/butchering large animals, mainly due to lack of profile on the handle or any guard. They always felt that their fingers could slip too easily towards the edge. Simon and I discussed the possibility of adding a guard as an optional extra. We also decided to experiment with a choil large and deep enough to accommodate the index finger of the user.
An area where a knife can become damaged with hard use over time is at the front of the handle nearest the blade. The solution to this was to add a metal bolster to protect the handle.
There were a few other small considerations I'd noted down but above were the main ones.
Some of my specifiations would be met by my design and some would come from Raven Armoury's craftmanship.
Evolution of a Knife
I have to admit I was taking my time, using different knives, taking note of what I did and didn't like. By now it was May and Simon asked if he could have a preliminary sketch from which to make a plastic/wooden model.
I gathered my thoughts and sketched out a rough design making a note of certain features. Looking back now it looks rather simplistic but it was supposed to be a sketch of an idea rather than a technical drawing: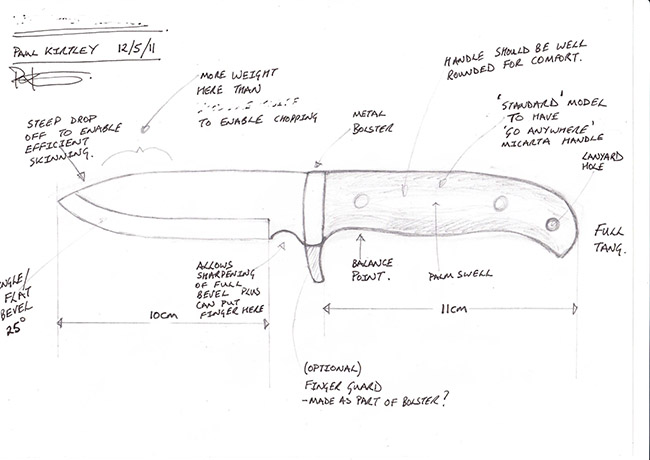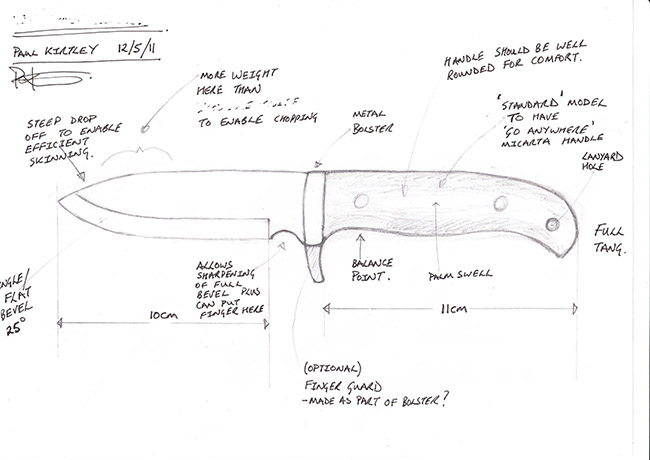 I scanned the sketch and emailed it to Simon. Three days later I had the model knife in my hands – what Simon called a "draft sketch".
Pre-production Raven PK1 MKI
Rather than make the model from wood or plastic, Simon and his team had produced an actual knife from spare materials they had in their workshop, albeit a simplified version of the design. It was fabricated from EN45 spring steel which Simon explained is a steel for swords but would do for a mock up of the knife. If this was their idea of a rough sketch, I was even more excited about getting to the finished product.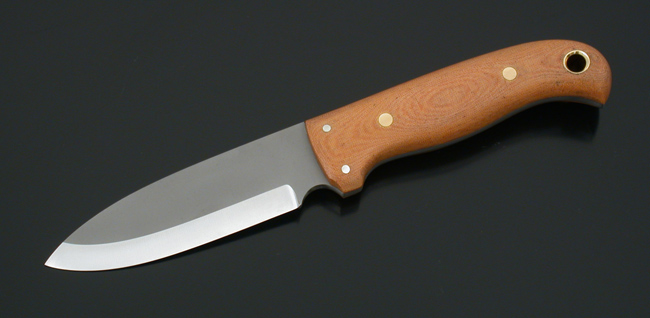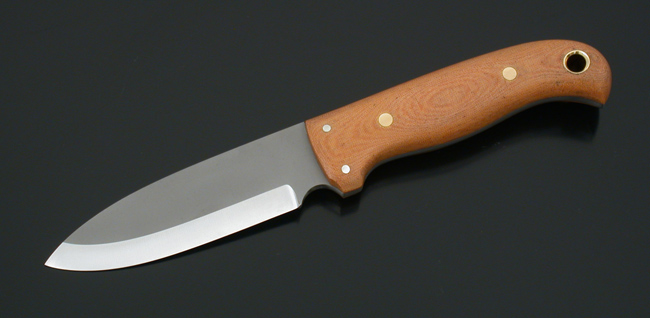 The Mark I pre-production prototype was made with the following materials:
Blade: EN45 3/16″ rolled bar
Hardness: 52-54RC
Handle: Tufnol
Bolster: None
Pins: 5.5mm Brass and 3mm Stainless Steel.
Finish: Sandblast
Lanyard Hole: Brass 7mm ID. 8mm OD.
Given the knife was a working model, I spent a weekend testing it on various bushcraft projects. I didn't like the feel of the EN45 steel as it cut (there was a distinct lack of bite) and it lost its edge very quickly. I had to put this out of my mind, however, as the production knife would be made from O-1 tool steel with a hardness of 58-59 Rockwell. Aspects that needed changing were that the scales were too flat and the angle between the top of the scales and the side was too abrupt – this caused some discomfort in the web of my hand after a day of carving. There needed to be more of a palm swell too.
Most significant was that the knife didn't cut as well as I'd hoped on powerful cutting strokes. After some observation of the mechanics of this, I decided the angle between the edge of the blade and the centre-line of the handle needed to be decreased by 5 or so degrees.
The deep choil proved to be unnecessary due to the success of the shape of the handle. My finger stayed securely behind the area of the bolster. With my hand behind the bolster, the large choil meant the distance between my hand and the beginning of the sharpened edge of the blade was too large. I couldn't transfer as much force into cutting as I would have liked. So the choil needed to be dramatically reduced in size and the edge brought closer to the grip. A small point was that the lanyard hole was too big but I knew this was due to Simon using the materials he had to hand.
The next day I went to Simon's workshop and we went through my proposed changes. We also discussed the fittings that would be used on the final version.
Simon was keen to improve upon the aesthetics of standard Loveless bolts, with what he calls blind Loveless bolts. He explains, "I like the idea of Loveless bolts and have taken the general principle and modified it slightly to give a better finish aesthetically and also improve the function. These give a more solid location between the pins and both the tang and handle scales – a plain threaded bar has too much play."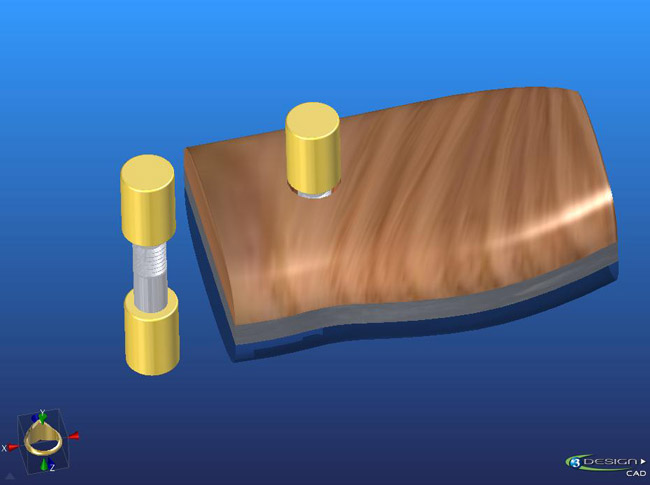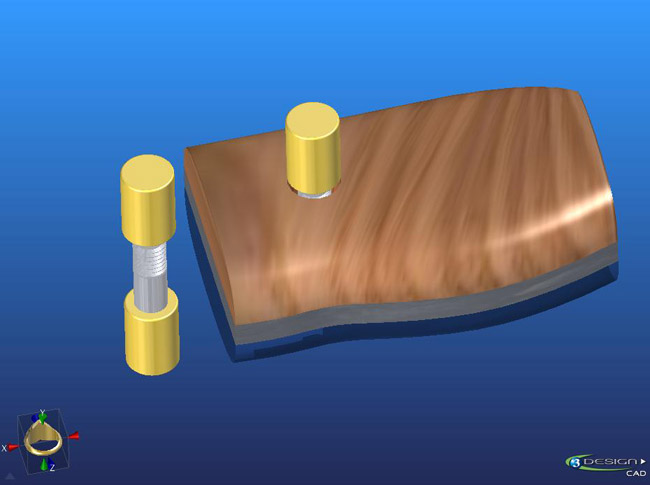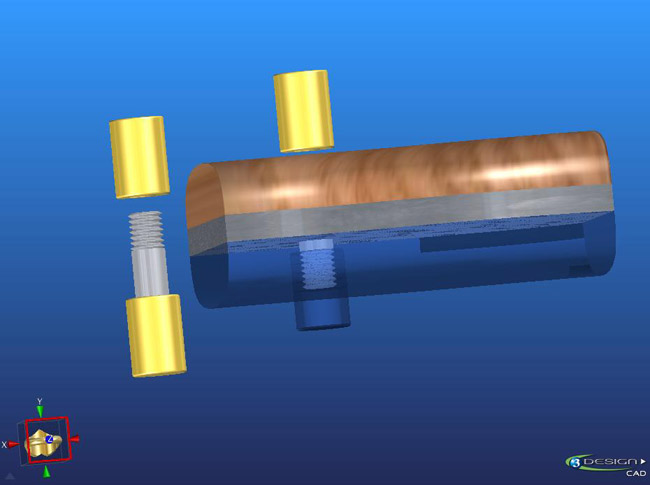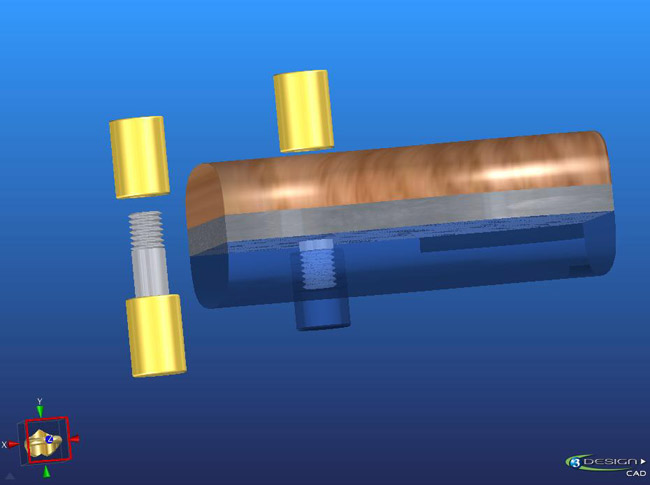 Pre-production Raven PK1 MKII
Simon and crew got to work straight away and within a week the Mk II pre-production prototype was delivered. This was finished with the black micarta scales and brass bolsters planned for the final version of the knife. The choil was reduced in size and now looked very neat. Due to this change and the reduction in angle of the edge relative to the handle, the shape of the knife looked a little odd I thought. But, on reflection, this was only compared to the bushcraft knives I was used to. The lanyard hole was still too large but despite this the knife looked really smart, really good quality.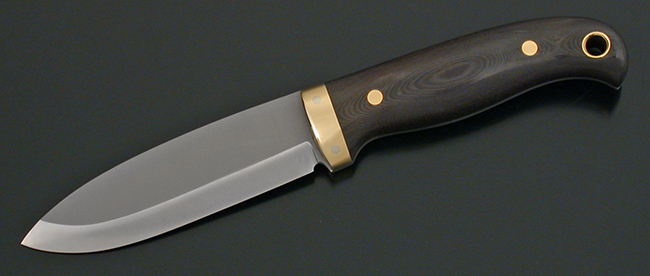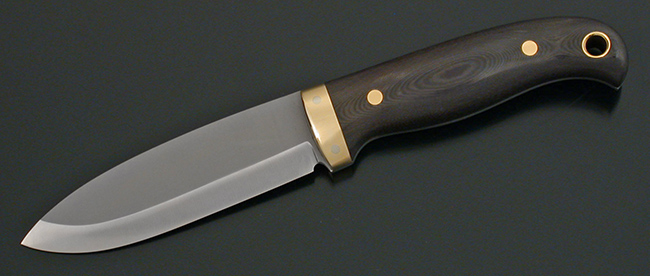 The MkII pre-production prototype was made with the following materials:
Blade: EN45 3/16 rolled bar
Hardness: 52-54RC
Handle: Micarta
Bolster: Brass
Pins: 5.5mm Brass and 3mm Stainless Steel
Finish: Sandblast
Lanyard: Brass 7mm ID. 8mm OD
I headed to the woods and tested the knife, paying particular attention to its ability to cut well on powerful cutting strokes. Even though the blade was still made from EN45, the change in blade angle made all the difference. In combination with the improvements to the handle shape, which made it very comfortable to use, the knife felt a much more potent tool than the MKI had.
Despite the EN45 steel not having much bite and it already losing its edge, as a final test for the day I decided to make some feather sticks. The MkII knife made easy work of the task. The wide, flat bevel certainly helped with this. The comfort of the improved grip and the revised angle of the blade also contributed significantly to how sweet the knife felt to use for this job.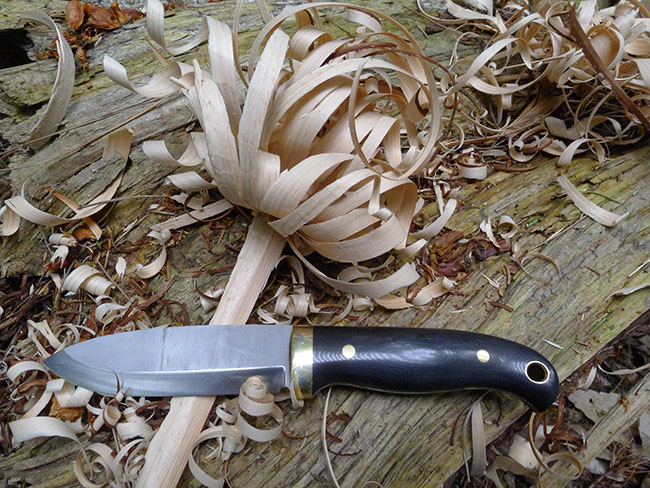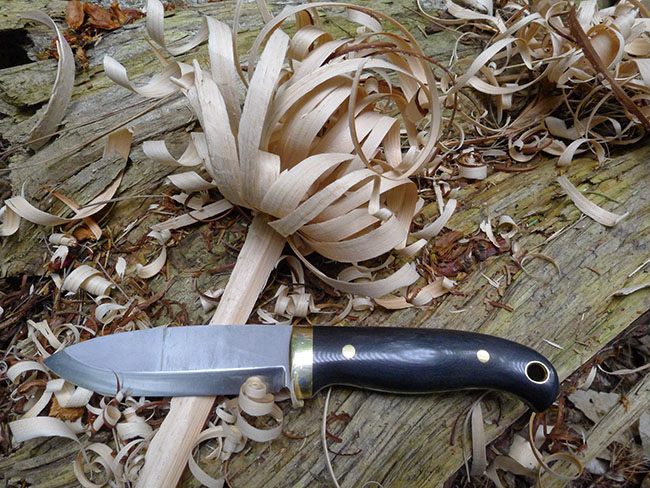 After this test outing there were only a few minor changes I wanted to make, such as chamfering the bolsters to make various hand positions for holding the knife more ergonomic. I came away from the woods eager to try this knife design in O-1 tool steel.
Pre-production Raven PK1 MKIII
It wasn't long before I received the MKIII knife along with its custom-made leather sheath.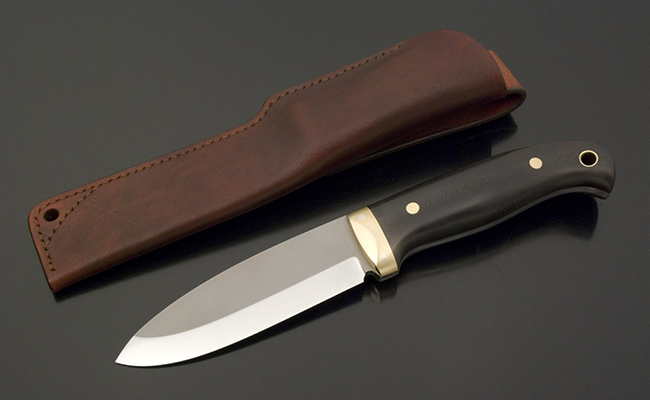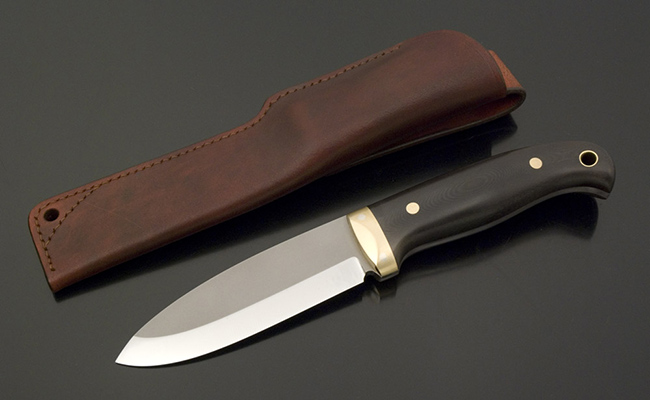 The specification of the materials of the MkIII pre-production prototype were as follows:
Blade: O-1 Precision Ground to 3/16″ stock
Hardness: 58-59RC
Handle: Micarta
Bolster: Brass
Pins: 5.5mm Brass and 3mm Stainless Steel
Finish: Steel Shot Blast
Lanyard: Brass 5.5 mm ID. 6.5 mm OD.
Changes that had been made between MkII and MKII were
1. Blade material and hardness.

2. Bolster chamfered.

3. Surface finish steel shot blast rather than sand blast on flattened areas.

4. Lanyard hole reduced in size.
This was now the final "draft sketch", and I was now to test this knife extensively. We were particularly interested to see how it performed in O-1 steel, how well it retained its edge and how easy it was to sharpen in the field and on bench stones. Also, we wanted to see how it fared cosmetically with more prolonged use in the field.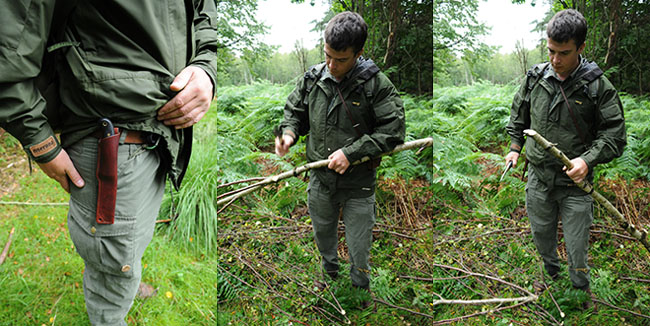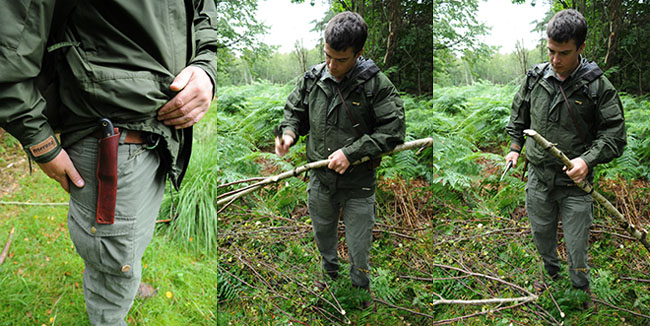 Whatever Simon has done to the steel has made it truly amazing. It takes a razor sharp edge and holds it longer than any other bushcraft knife I've used.
Everything I used the knife for surpassed my expectations based on using the MKII knife. It cut green saplings like they weren't there. It is a very good skinning and field butchery knife. The extra weight in the blade and the shape of the handle which allows a secure grip further back means that light to medium chopping with the knife is very effective. Batoning the 3/16″ blade thickness through rounds of wood was also a breeze. It makes great feathersticks. It carves well. With the O-1 steel and large bevel it generates very big sparks with a Swedish Firesteel. I could go on but I think you get the picture.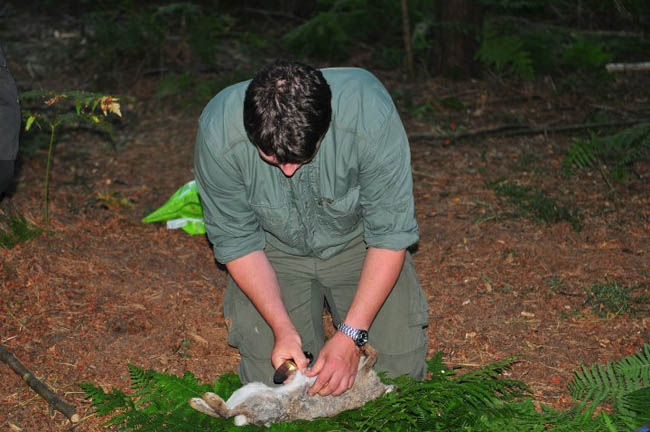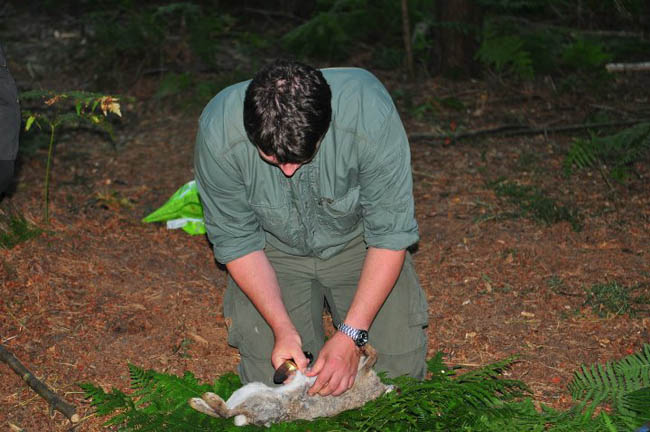 I have used the knife on my own time and while teaching courses over the course of several months. The only issue I had with using the MkIII knife was that sheathing it was a little awkward if I didn't get the blade and the sheath in the same plane. The blade then sometimes cut into the inside of the sheath. We have fixed this problem with re-shaping the sheath and creating a thicker welt.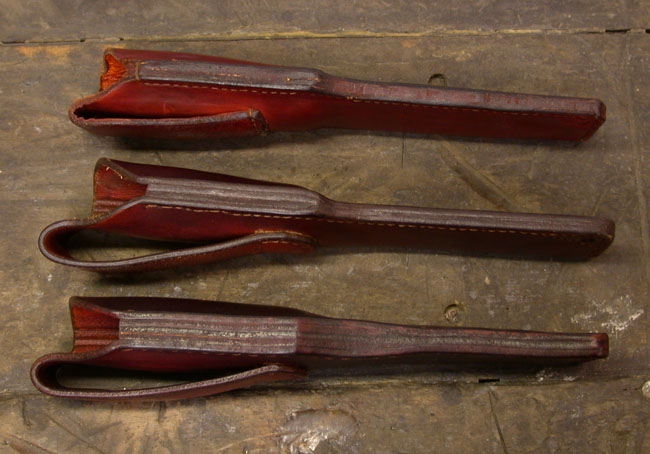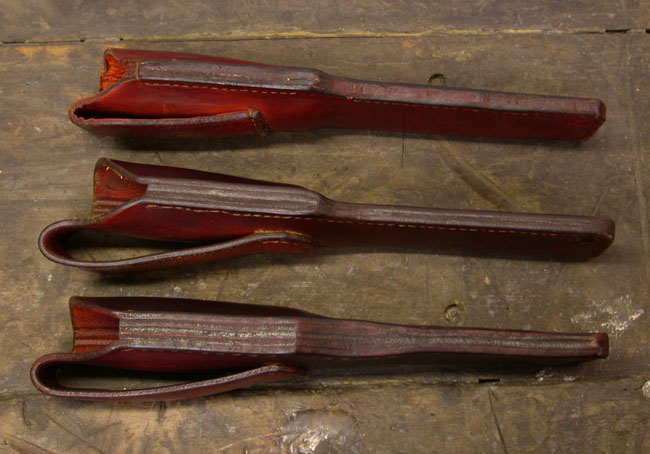 Production Knives
Now that I have tested the final pre-production prototype knife, Simon can move forward with production of these knives.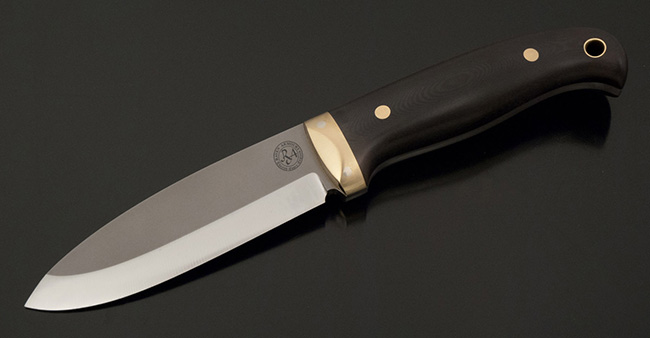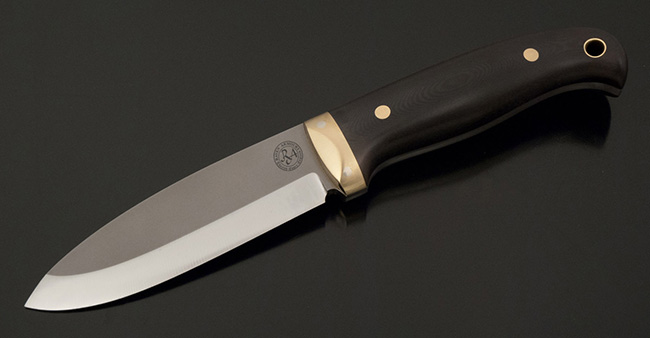 Initially Raven Armoury will be producing 12 production prototypes. These will be hand made to production standards and numbered P1 to P12.
All pre-production and production knives will bear the Raven Armoury mark on one side of the blade and the model number, Frontier Bushcraft roundel and the designer's signature on the other side.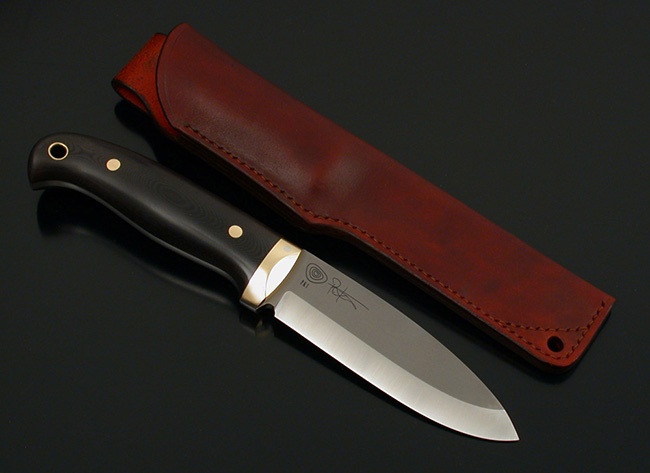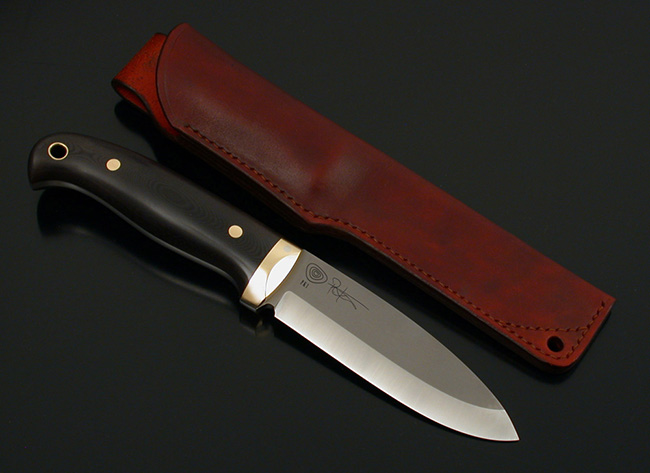 The materials specification is as below:
Blade: O-1 Precision Ground to 3/16 stock
Hardness: 58-59RC
Handle: Micarta
Bolster: Brass
Pins: 8mm Brass (Blind Loveless) on 5.5mm steel studs (grip) and 3mm brass (bolster)
Finish: Steel Shot Blast
Lanyard: Brass 5.5 mm ID. 6.5 mm OD
The 13th production prototype will be a special edition in Damascus steel with the following specifications:
Blade: Bjorkmann Twist Stainless Damascus, 4mm stock
Hardness: 60-61RC
Handle: Ebony
Bolster: Stainless Steel
Pins: 8mm Stainless (Blind Loveless) on 5.5mm steel studs (grip) and 3mm stainless steel (bolster)
Finish: Etched
Lanyard: Stainless Steel 5.5 mm ID. 6.5 mm OD.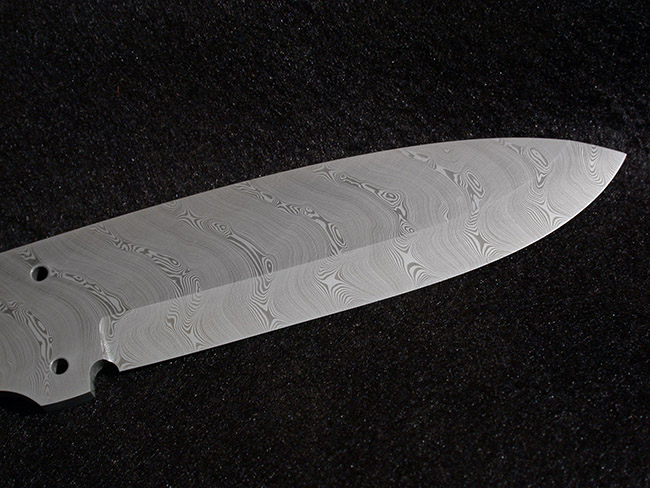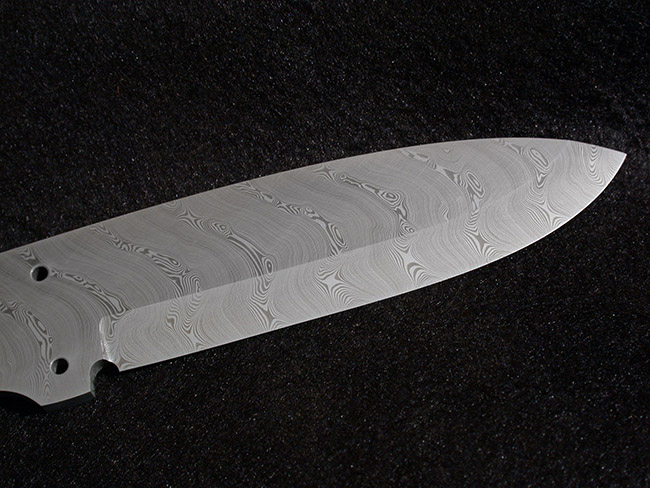 Following this production prototype run of 13 knives, Simon will commence with production knives, numbered 001, 002, 003, … etc sequentially.
Custom Options
As well as the 'standard' version as per the production prototypes 1-12, there will be various options available.
Simon is keen that his customers don't feel that they are restricted to a "one-size-fits-all product"; these knives are hand made and can be produced longer, shorter, fatter or thinner. Raven Armoury are also offering the blades in different steels and a multitude of options for materials for both the grips and fittings.
Some changes won't affect the cost and some will, but Simon points out that it's worth bearing in mind that custom work often adds a little time to production.
Below are some examples of possible specifications:
No Additional Cost Options
Blade: RWL34 Stainless
Handle: Ivory Micarta, Box or Ebony
Bolster: Stainless
Bolts: Stainless
Lanyard: Stainless
Grip Size: Reduction, usually no extra cost but increased delivery time.
Blade size: Reduction, usually no extra cost but increased delivery time.
Additional Cost Options
Blade: Other steels including D2 and Stainless Damascus
Handle: Mammoth Ivory & woods such as Cocobolo, Desert Iron Wood
Bolster: Damascus or Silver
Bolts: Damascus or Silver
Lanyard: Damascus or Silver
Grip Size: Increase, possibly slight extra cost and increased delivery time.
Blade size: Increase, usually slight extra cost and increased delivery time.
Simon is now taking orders for these knives. For further information and to contact Simon, visit the knives section of the Raven Armoury website.
An Exciting Prospect
So far this has been an exciting and illuminating project to be involved with. I'm very much looking forward to seeing the results of customisations to my design and the beautiful objects that Simon and his team will create. Let us know in the comments section of this article which customisations you would make for function or aesthetics.
Related Articles on Paul Kirtley's Blog:
Essential Wilderness Equipment – 7 Items I Never Leave Home Without.
An 80s Revival: Surviving with the Dartmoor Knife
How to Build a Bushcraft Survival Kit.