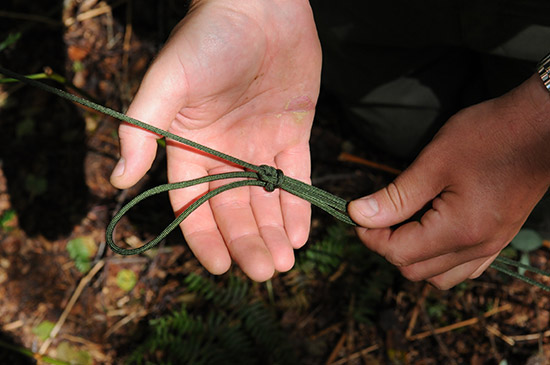 How to Tie an Adjustable Guy-line Knot
How to Tie an Adjustable Guy-line Knot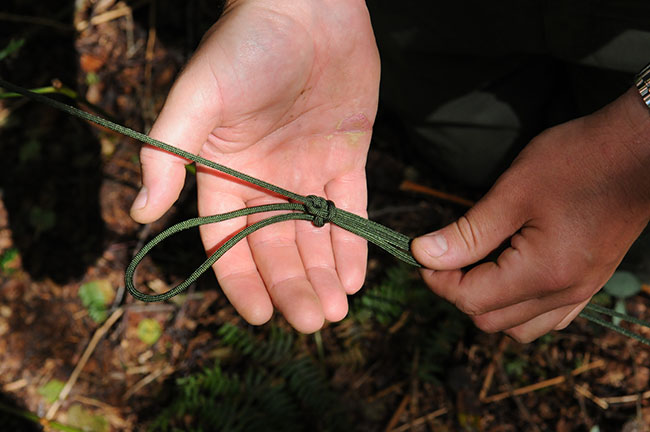 Sometimes called a slippery adjustable loop, an adjustable guy-line knot is very useful to know, particularly for those interested in bushcraft. Whether you are setting up a small or large tarp, or even a tent, this knot allows you to adjust the tension in a guy-line without the need for fancy clips or toggles.
The absence of of tensioning clips or toggles also means you can pack your guy-lines away more tidily. A slick and easy knot to tie, once you have mastered it you will be able to pitch camp even more quickly.
For the weight-conscious back-packer, using this knot instead of the tensioners fitted to tents and some tarps will allow you to shave a few more grams off your pack-weight.
What follows applies equally to tent guy-lines as well as tarps but for simplicity I will just refer to tarps. Typically we use a peg to fix guy-lines but we can also use conveniently placed tree-stumps, exposed roots, saplings and trees. For simplicity I will just refer to pegs.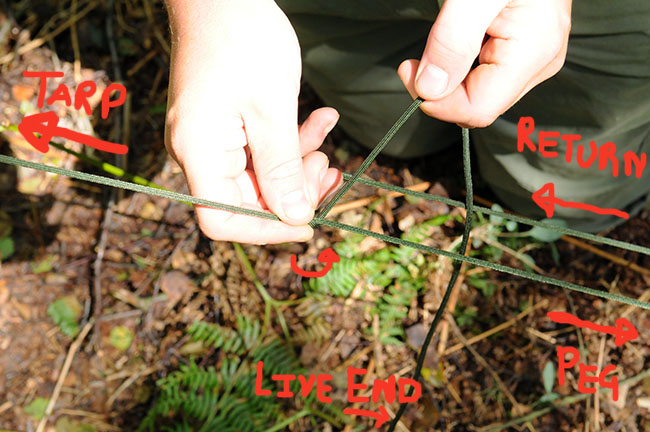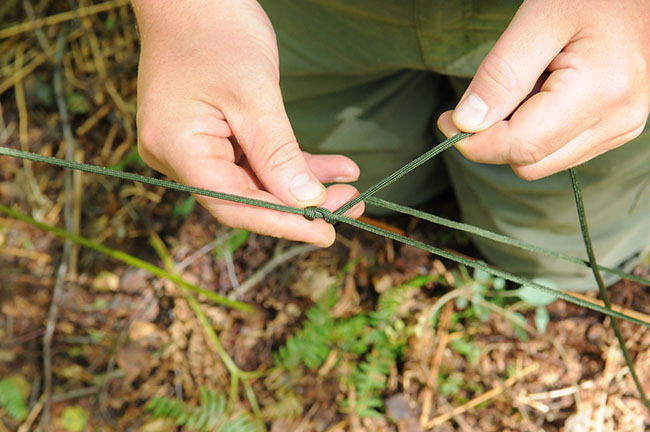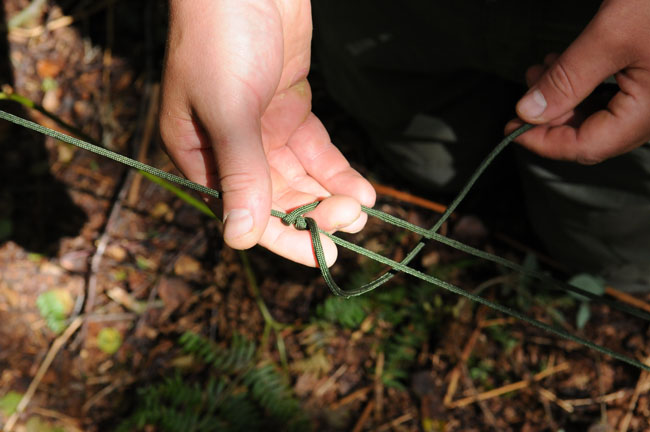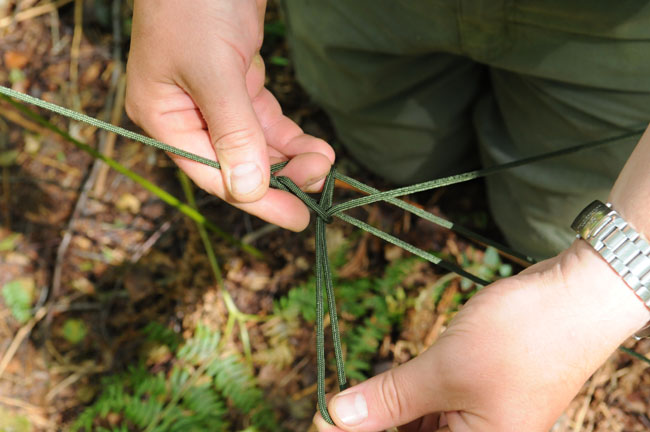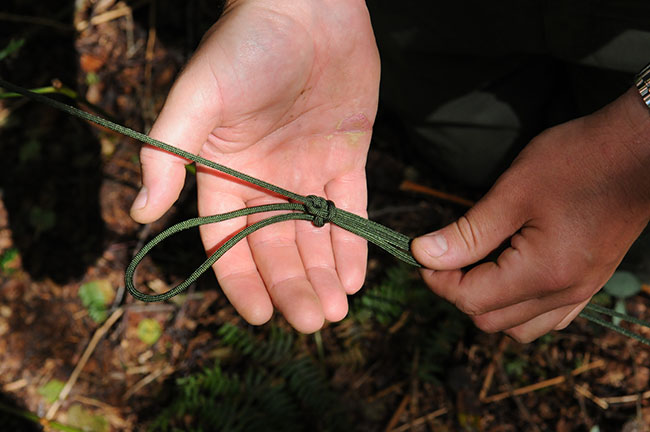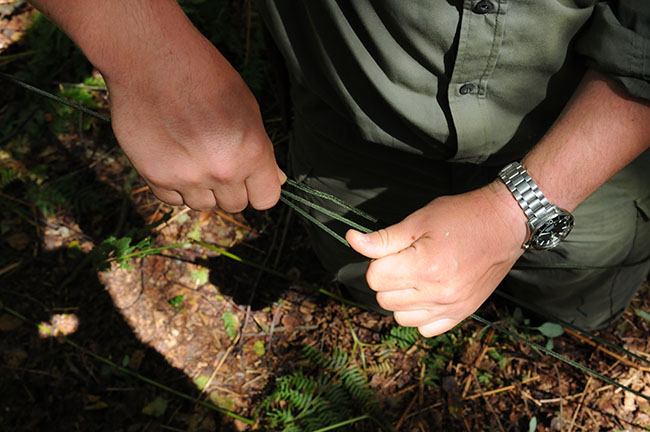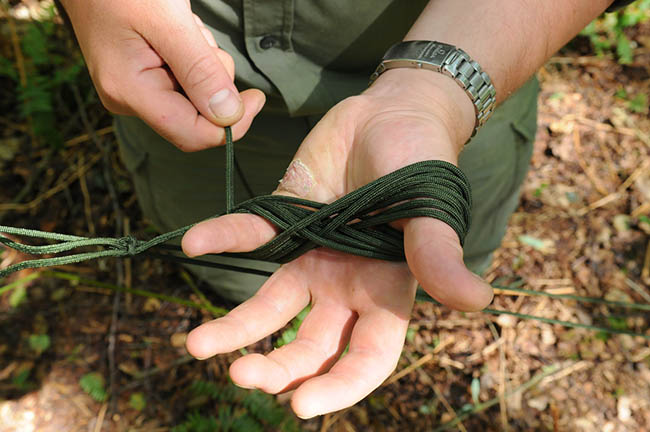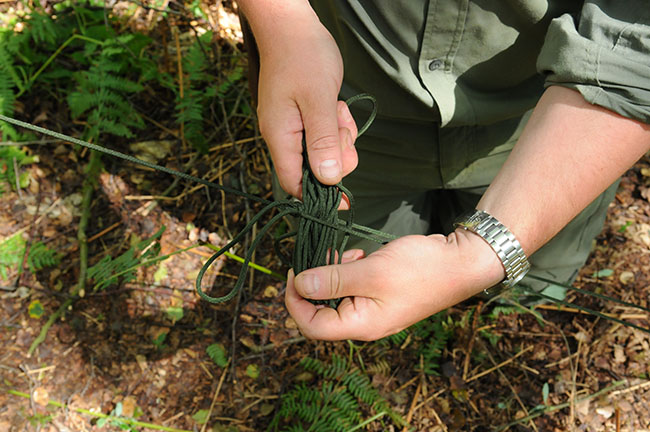 That's all there is to tying this very useful knot. I like its elegance and the way it helps you simplify your equipment. It reduces clutter attached to your tarp/tent. It also speeds up pitching and breaking camp. To release the knot, all you need to do is pull the live end, pulling the bight out of the knot.
I hope you found this article useful. Let me know in the comments – too many pictures? not enough pictures? would more descriptive text help? Also, if you have found uses of this knot for things other than guylines, let us know in the comments.
Finally, if you think this article would be useful to someone else, send it, share it or tweet it to your friends. Thanks!