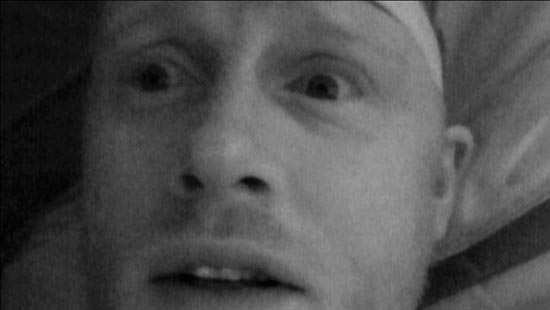 Alone In The Wild: What Would You Do?
Alone In The Wild: What Would You Do?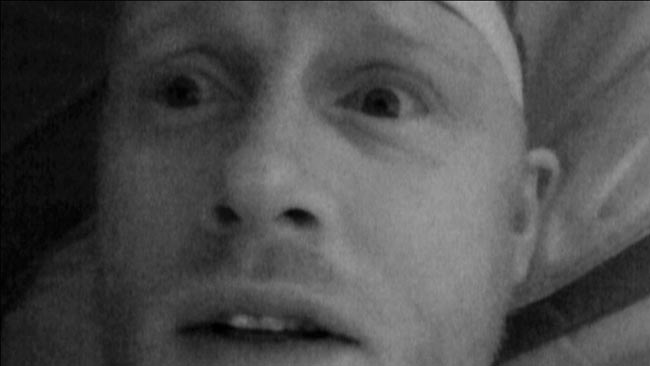 For those with an objective view of outdoor life and visiting wild places, reality-TV's grip on 'reality' can be shaky at best, an infuriating sham at worst.
For example, despite "I'm a Celebrity…" being set in the Australian 'jungle', it might as well be filmed in a studio filled with house-plants. Ant and Dec host the show from a miniature suspension bridge. Publicity hungry celebrities seem to be selected on the basis that they'll annoy each other or get it on, or both. To liven things up a bit, the celebs are periodically subjected to situations and challenges that are a pale imitation of the classic Japanese gameshow Endurance. Which part of this contrivance of a "reality" is actually real?
So when we hear there is yet another reality show featuring celebrities facing challenges of the wild, we have good reason to be sceptical.
Alone in the Wild is a new 6-part series on the Discovery Channel (not to be confused with this National Geographic show of the same name), where the participants are literally left alone in the wild. I watched the following trailer and thought it all seemed overly dramatic, as TV is often want to do.
[youtube=http://www.youtube.com/watch?v=EIPOV-9TF5M&feature=youtu.be]
Reading the description of Alone in the Wild I remained sceptical…
"Alone in the Wild sees eight well-known personalities surviving in some of the planet's most perilous and remote locations. Each is left completely alone in a remote location, with just a handheld camera to film their struggle. They must find water, food and shelter, and battle against the elements and local wildlife. Forced to confront their innermost fears, will they survive being Alone in the Wild?"
This sort of hyperbolic 'man vs nature' language always turns me off. You don't fight nature, you work with it. The apparent simplicity of the tasks – finding water, food and shelter – is, however, what gives the premise of the show potential.
There have been shows with a similar framework, where celebrities have received some training before being ushered forth into the wilds with a handycam. The best of these escaped the crass superficiality of much of reality TV: For example, the BBC's Ian Wright in the Kalahari and Jack Dee goes to Siberia, both of which were entertaining but not exploitative. It was difficult to tell if Jack Dee's trademark grumpiness was authentic or well-practiced but the tiredness in his face was all real. It is this latter level of authenticity which many of use crave from reality TV but rarely receive.
Scanning down the list of individuals participating in Alone in the Wild, my curiosity was aroused:
Freddie Flintoff
Joe Pasquale
Jason Gardiner
Amy Williams
Tanya Streeter
Donal MacIntyre
Chris Ryan
Aron Ralston
The inclusion of Chris Ryan and Aron Ralston interested me in particular. Ryan was a member of the ill-fated Bravo Two Zero patrol and Ralston's story was dramatised in Danny Boyle's recent film 127 Hours.
All too often we are subjected to novices dumped into unfamiliar situations in the name of interesting television; a cheap and easy way of creating a little frisson. Here, though, amongst this group of personalities, we have two experienced outdoorsmen who have undergone terrific hardships. Watching these two, at least, should interest even the more cynical viewer.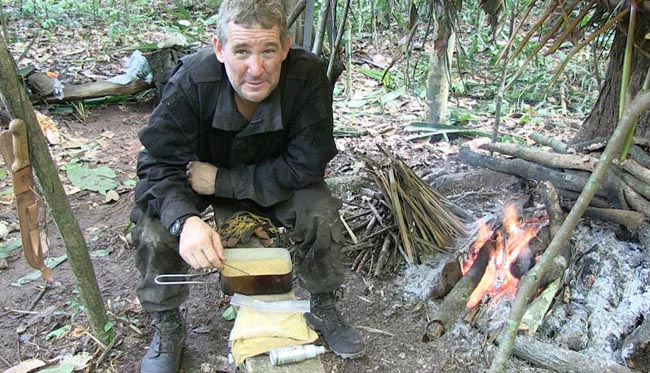 Not only this but the list of participants includes highly accomplished sportspeople, including two olympians. What edge will their physical fitness provide? Will they be able to transfer their ability to keep a cool head under competitive pressure to the pressures of being alone in wild and remote country?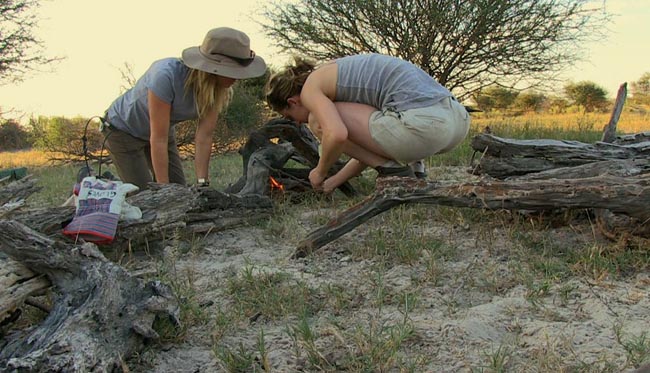 There's also a touch of irony to inserting previous I'm a Celebrity… winner, Joe Pasquale, into a much more real jungle survival situation, something he candidly describes during the show as "the most difficult thing I've done in my life."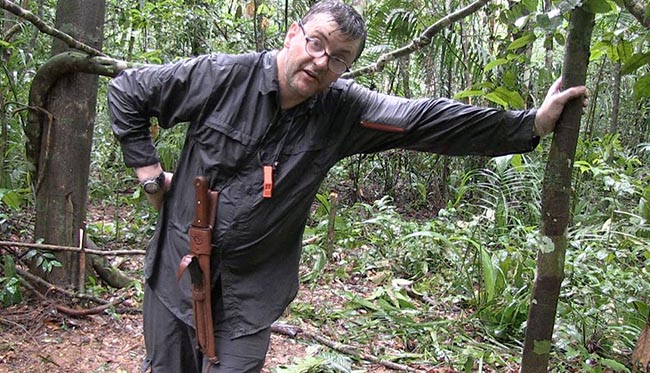 Dick Colthurst, Executive Producer of Alone in the Wild, acknowledges that viewers have become cynical about this type of television show. Hence they were keen to have no camera crews or back-up with the celebrities during their experiences. According to Colthurst, "It's a level of risk that I don't think you've seen in any other celebrity show."
The participants were given location-specific training as well as survival equipment. For example the equipment provided to Jason Gardiner and Aron Ralston (both of whom undertook their Alone in the Wild experience in Belize) is shown in the photograph below. They also took an emergency radio and an air horn.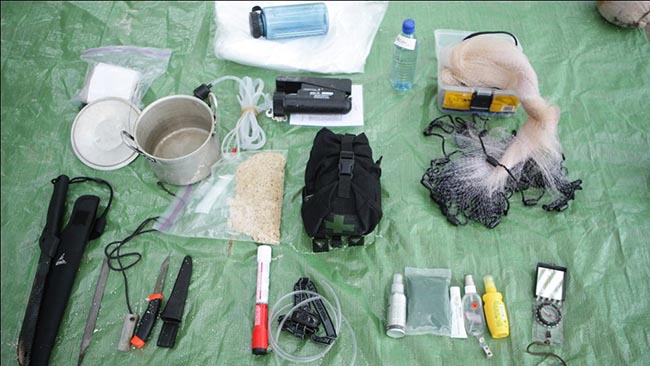 Having watched various footage from Alone in the Wild, my view is that even if you are not a reader of Hello magazine, there are some reasons to take a look at these shows.
There is interest on a practical level – we see what they do and how they do it, even if it is done badly. We see how they prioritise and the effects this has on them.
There is interest on a psychological level – we see how they react to certain frustrations, difficulties and potential threats. We also see how they cope with isolation and the video-diary format gives us some access to the participant's internal dialogue and emotional state.
If you haven't spent time on your own in wild or remote locations then don't be too quick to judge these people. Some of the participants have never even wild-camped in the UK before.
We are also interested because as we watch, look at the situation and observe how the individual is dealing with it, we can ask ourselves "what would I do?"
Personally I watched the following clip of Freddie Flintoff struggling to light his fire and I just wanted to help him…
It seems this time we might actually be getting some reality in a reality TV show.
Let's watch this over the coming weeks and discuss it in the comments section.
[youtube=http://www.youtube.com/watch?v=KZHlW6SvRQg&feature=BFa&list=SPC64C00D34B95CF33&lf=list_related]
Alone in the Wild, starts on Wednesday October 5th on the Discovery Channel.
Related Articles on Paul Kirtley's Blog:
Essential Wilderness Equipment – 7 Items I Never Leave Home Without.
How to Build a Bushcraft Survival Kit.
The Importance of Leaving Word Before Heading Into the Wild
Recommended Books for Further Reading: