How To Pack Enough Food For A Week In A PLCE Side Pocket
How To Pack Enough Food For A Week In A PLCE Side Pocket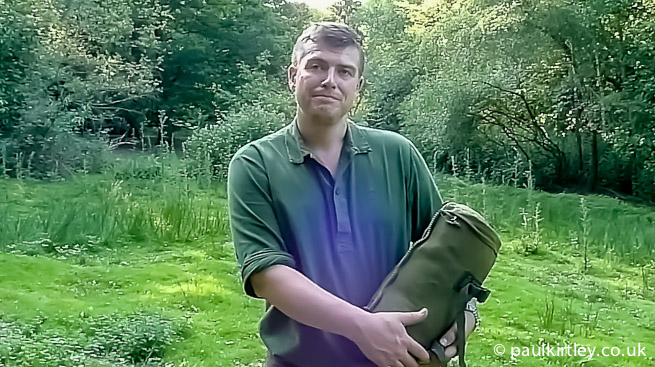 In a previous video I packed up all of the kit that I take when I working on UK bushcraft courses or camping in that way. It's my typical baseline northern temperate kit. It all fits easily into a Karrimor Sabre 45 with side pockets, with room to spare.
At the end of the video I said there was still room to pack a week's worth of food into the side pocket which remained empty after packing all of my kit.
Really?!
A fair few people have questioned my claim about being able to pack enough food; Or at least, they've asked if I could show them how to get a week's worth of food into the side pocket of a Sabre 45 rucksack. That is, a week's worth of food in a PLCE side pocket.
Being Realistic
If you've watched the previous video, you've probably noticed that I use the Arktis side pockets, which are a bit bigger than some of the side pockets available. But they are also quite difficult to get hold of these days.
So, what I've done is take one of the smallest side pockets that I could find in my cupboard, the side pocket of my Berghaus Vulcan rucksack. These are definitely smaller than the Arktis pockets. I wanted to make sure I demonstrated something that can be replicated by other people, even if they are not using a larger PLCE side pocket.
Enough Food, Even In A Smaller Side Pocket
I selected a menu and filled the side pocket with food. It is, for me, enough food for the week if I were hiking outside of the winter months.
I think the key thing to think about when planning this type of menu is to think not about the volume you might want on your plate but to think about the calories you need and to make sure you get a balanced split between carbohydrates, fats and protein, along with other nutrients.
Dual Purpose
I should point out that I'm attempting to kill two birds with one stone here.
I'm regularly asked about packing food for camping trips, backpacking journeys, bushcraft outings and even attending self-catering bushcraft courses.
I also hear from people that they are turned off by the price of some of the specialist pre-prepared camping meals.
And those who turn to British military 24-hour ration packs often complain about the weight and bulk.
So, what I also wanted to share with you in this video were some ideas on inexpensive, compact and lightweight foods that you can find in any supermarket. Moreover, I wanted to show you how you can combine these into a tasty, varied and nutritious menu.
If you'd like to learn more, then please watch the following video:
[You can also view How To Pack A Week's Food Into A PLCE Side Pocket on YouTube.]

Please let me know your thoughts in the comments below…
Related Material On Paul Kirtley's Blog
How To Pack A Bushcraft Camping Outfit
A Bushcraft Camping Outfit – Equipment For Living In The Woods