How To Carve A Beaked Notch For Pot Hangers
How To Carve A Beaked Notch For Pot Hangers
The simplest methods of suspending a billy can over your campfire are typically fixed in height. Simple pot hangers are little more than a straight stick with a few modifications. They are quick to set up and well suited to boiling water or cooking very simple meals.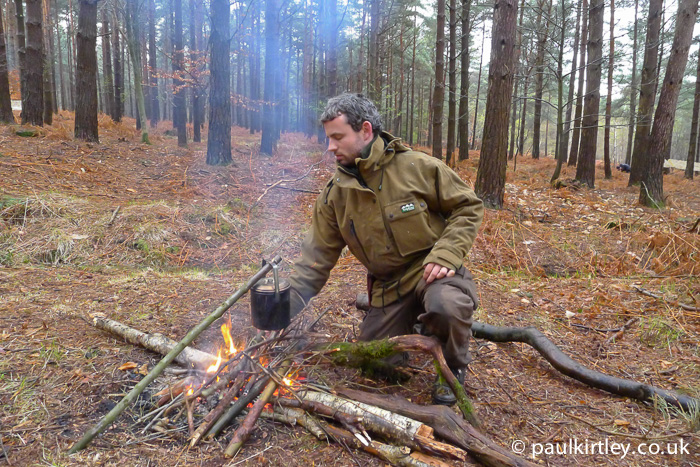 Moving Beyond Simple Pot Hangers
The downside of simple pot hangers is that they typically only afford one fixed position over the fire.
If you want to have some degree of variability in the heat you can apply to your cooking and your kettle, then you'll need some form of adjustability in any cooking rig or crane that you are using.
Also, if you are creating a more elaborate cooking set-up, then you may want to suspend multiple pots over the fire, each at a different height.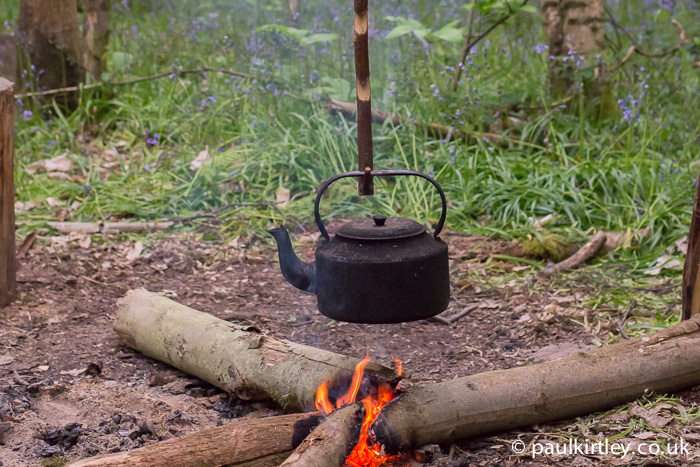 The Beaked Notch – The Key To Many Adjustable Cranes and Rigs
A useful bit of woodcraft to learn in order to construct an adjustable pot hanger that suits various camping situations is creating a beaked notch.
Creating multiple beaked notches allows the hanger to be suspended at various heights.
Thus learning the beaked notch technique enables you to create a pot hanger which is easily raised or lowered, even with the pot attached.
If a beaked notch is created and set up correctly, it can hold relatively heavy loads, remaining remarkably stable.
Material Selection For An Adjustable Pot Hanger
For suspending pots you'll need to create a tick-shaped hanger, typically from a straight growth of woody shrub or tree that has a side branch.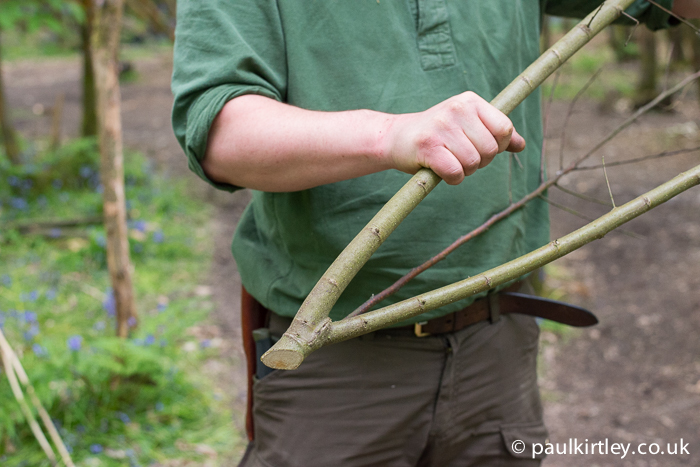 The main shoot will be kept long and the side branch truncated near to the junction with the main shoot.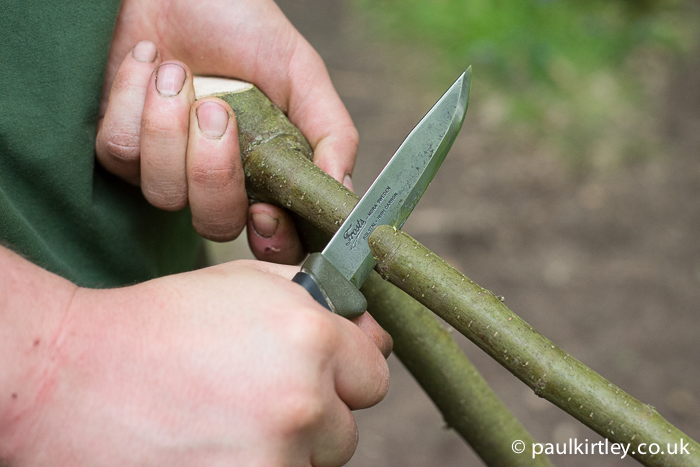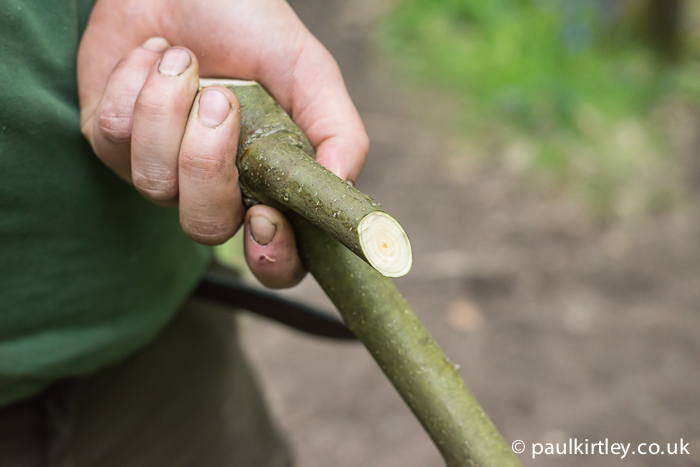 Also trim off any excess material from the main stem below the join, otherwise it may catch on lids of pots and kettles.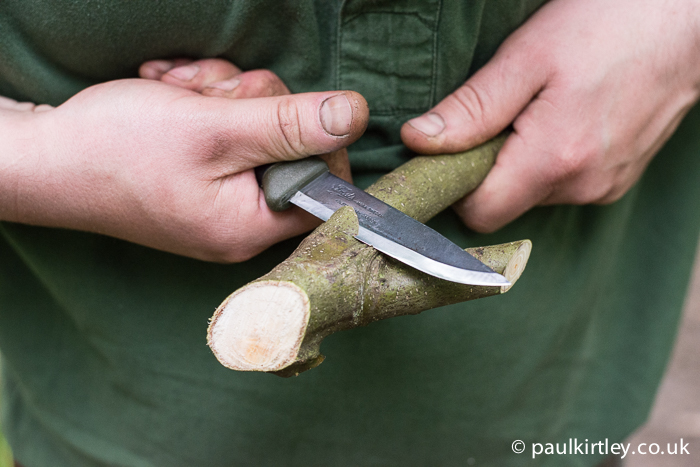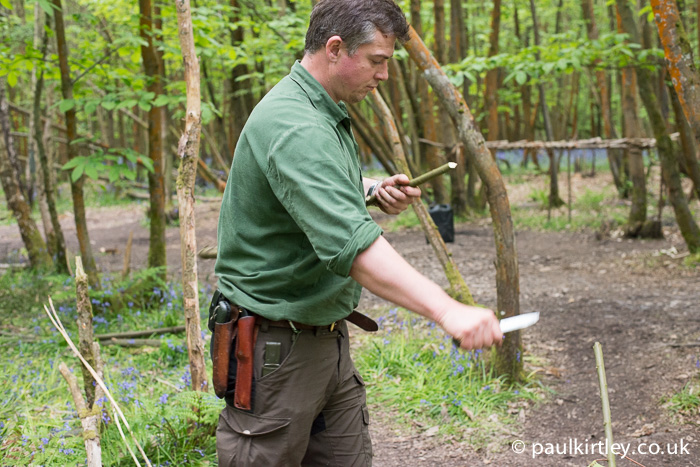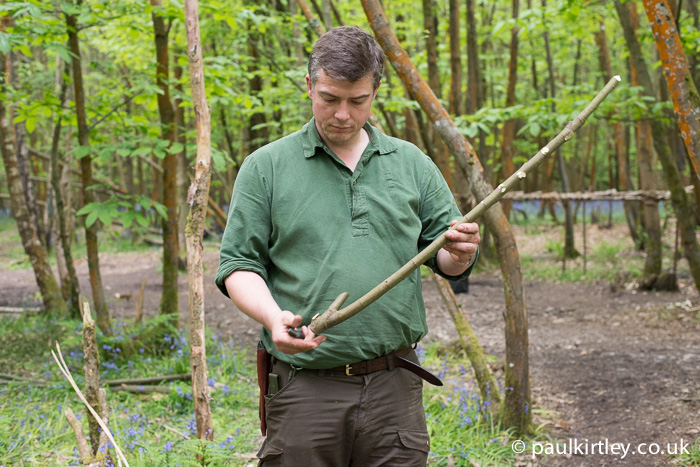 Carving The Beaked Notches
The beaked notches are carved into the main, straight stem of the "tick".
Now this is where I often see a common mistake, usually by relatively inexperienced people posting photos on Facebook, Instagram and the like.
The mistake is to carve the notches on the opposite side of the stick to the hook at the base of the tick. They should, in fact, be carved on the same side. This provides much better balance and stability to the pot hanger, whatever the method of suspension.
So, now that we know which side of the stick to carve our beaked notches this is how we do it…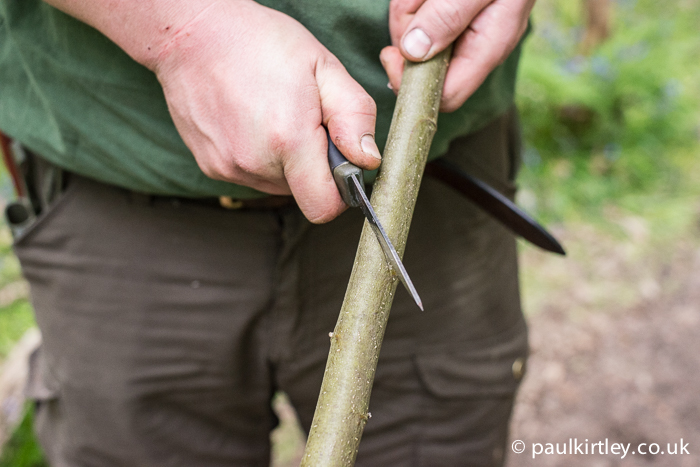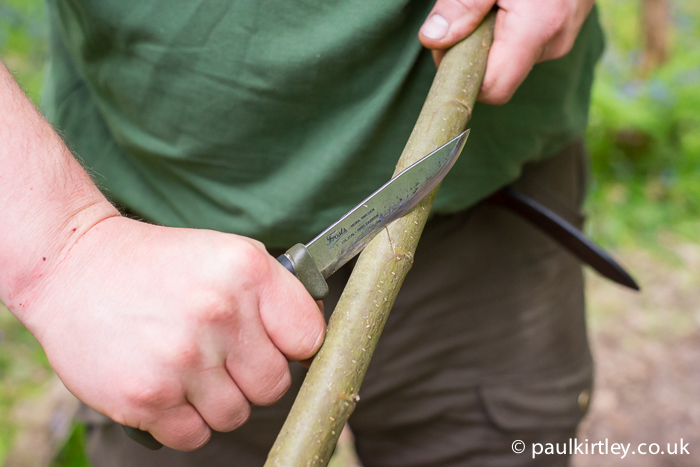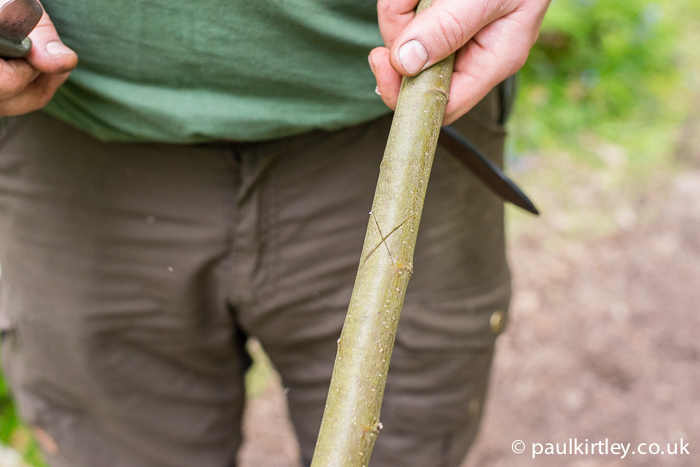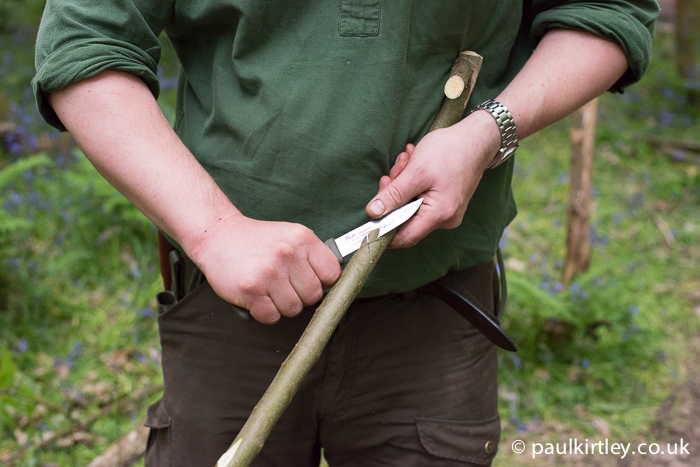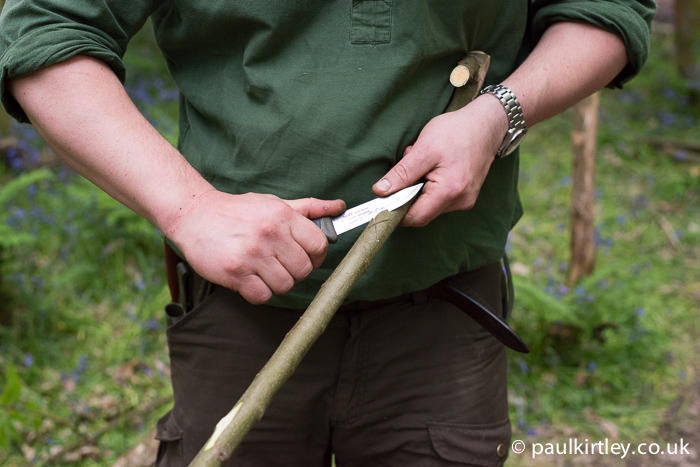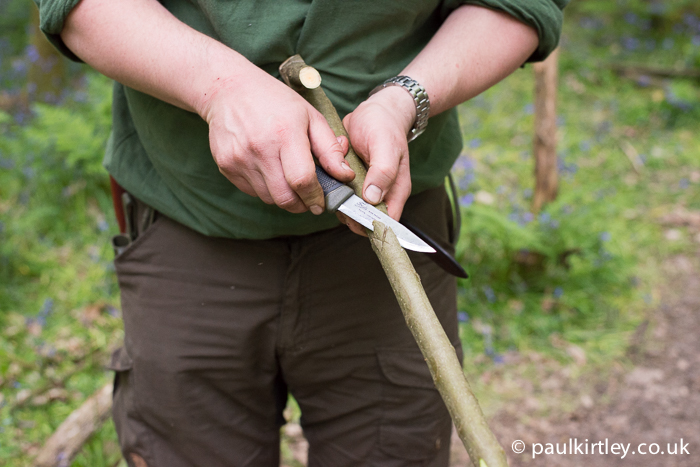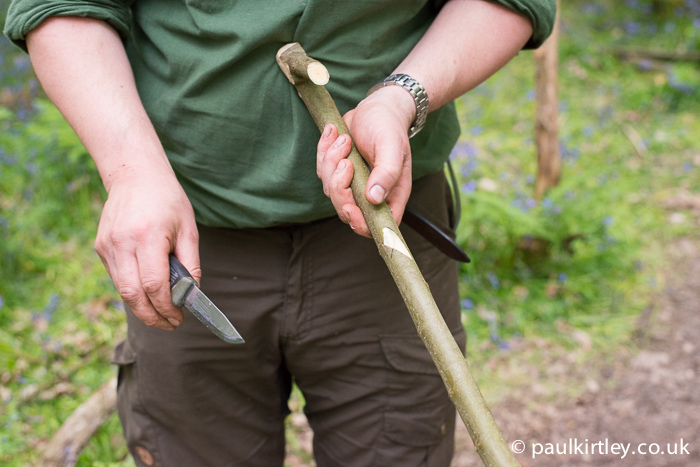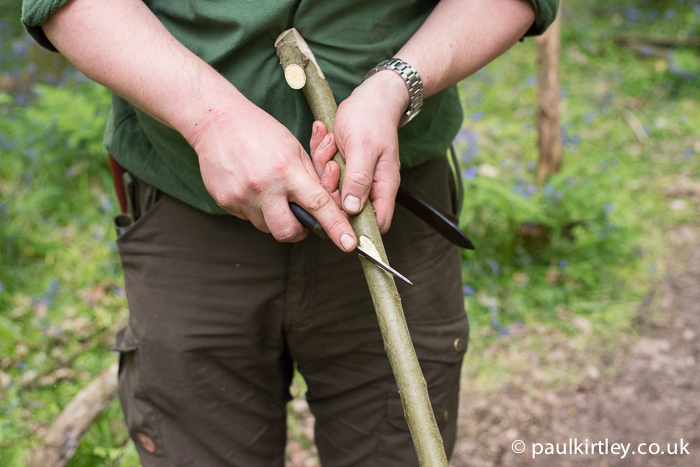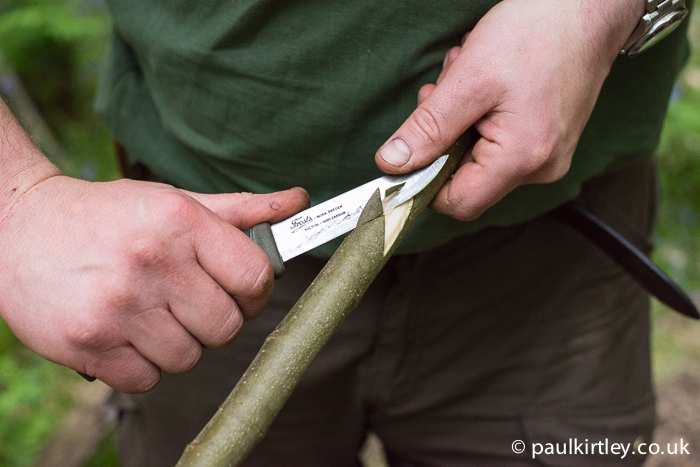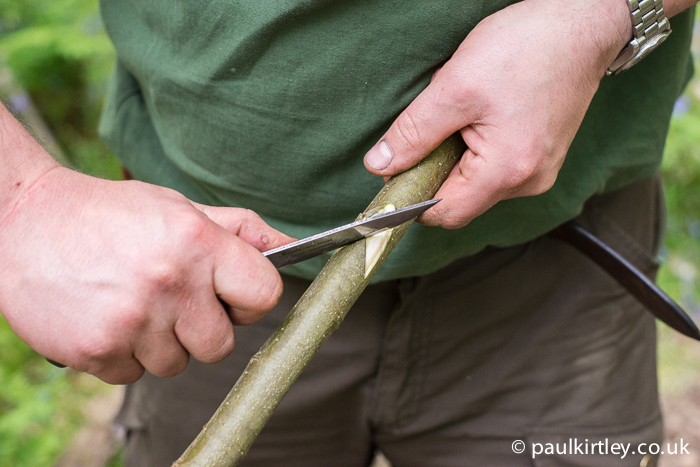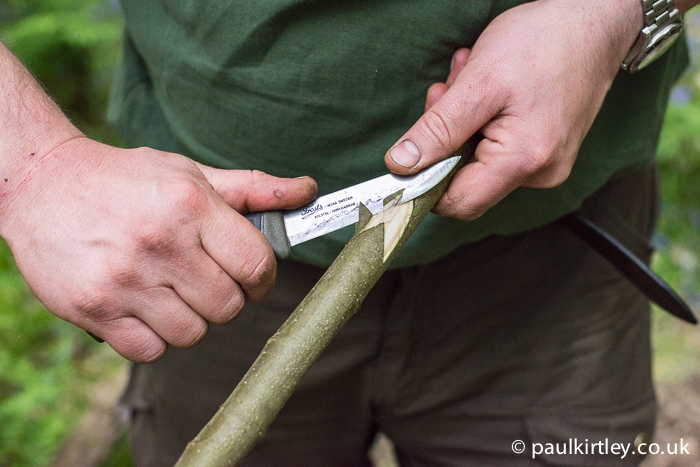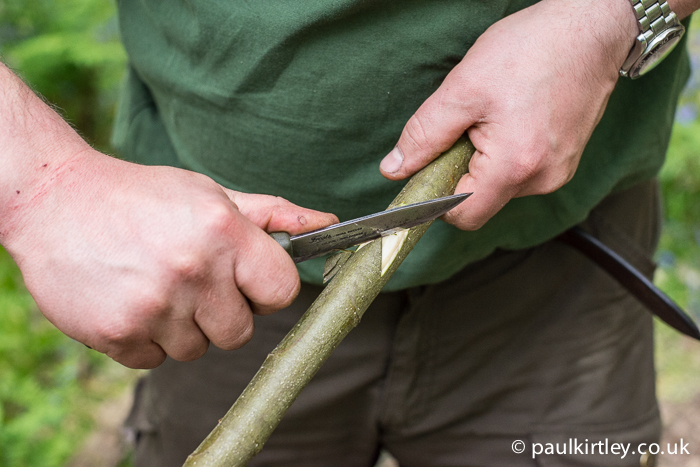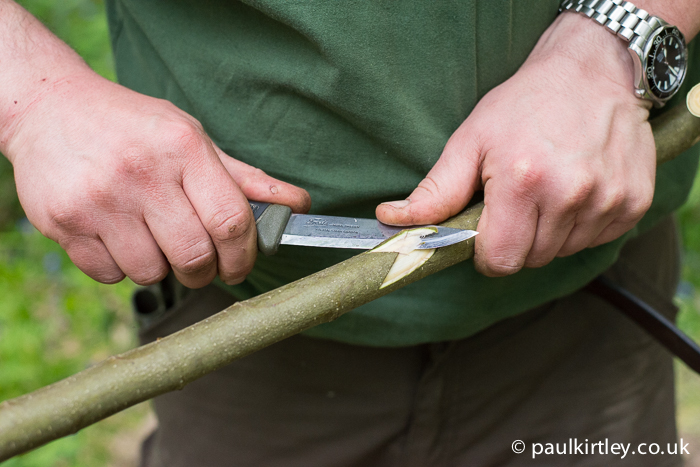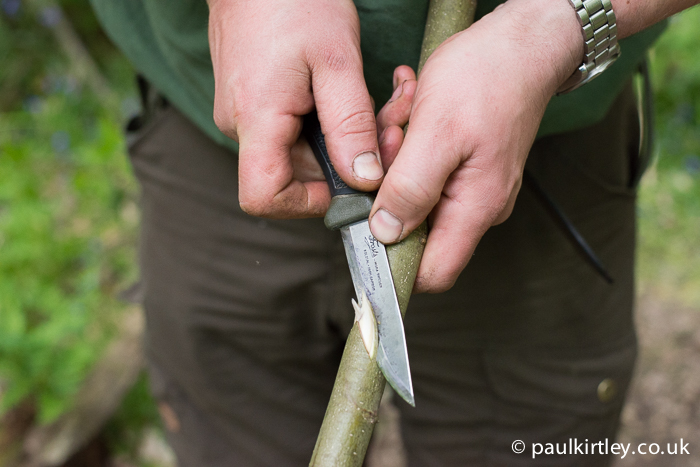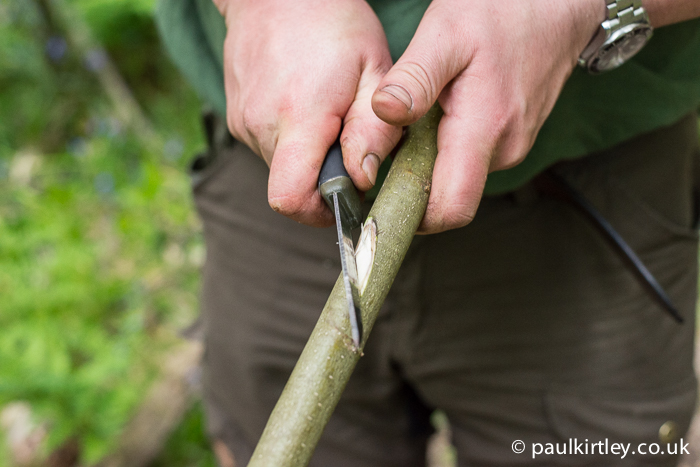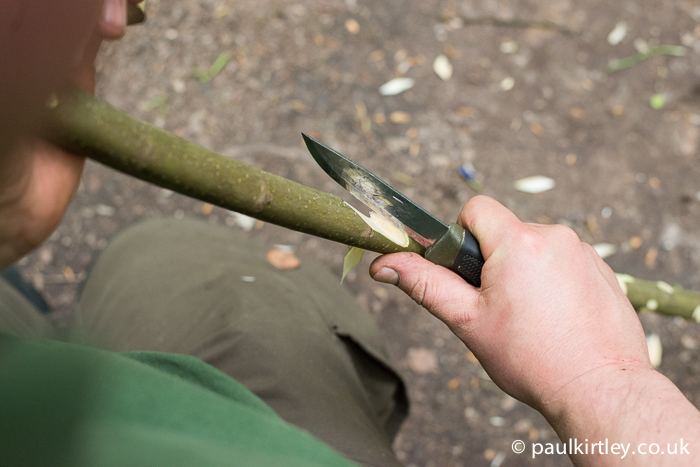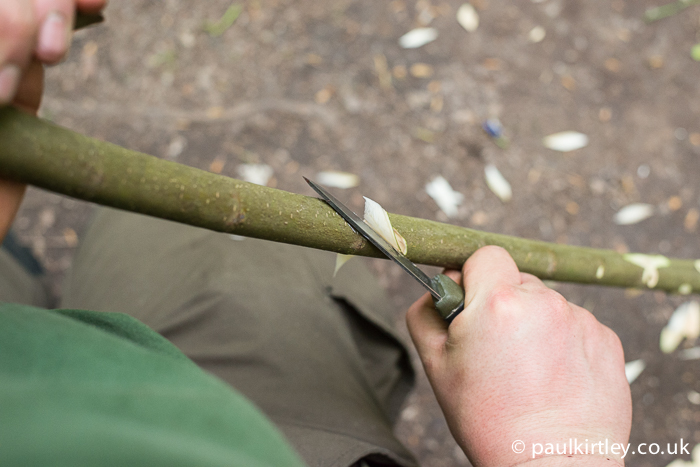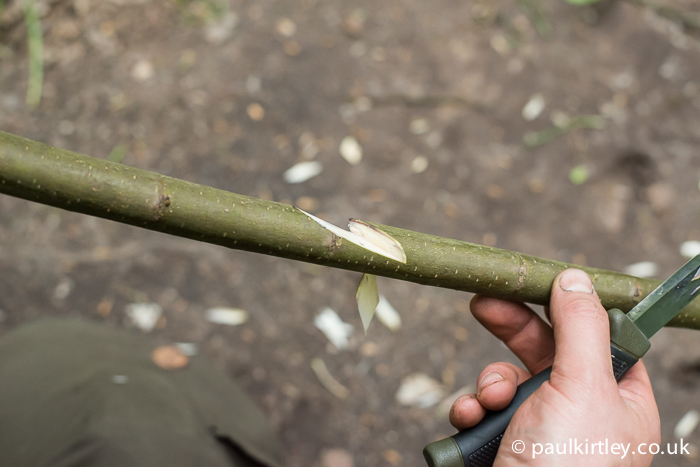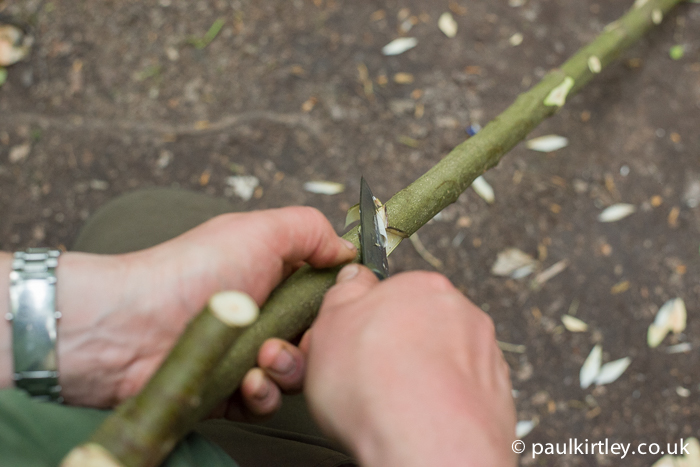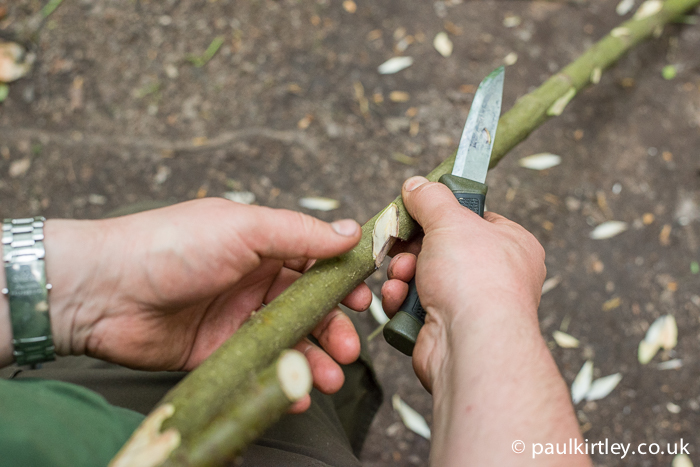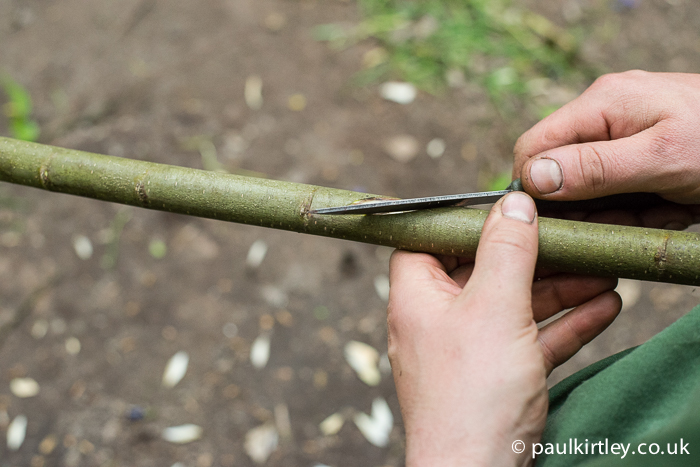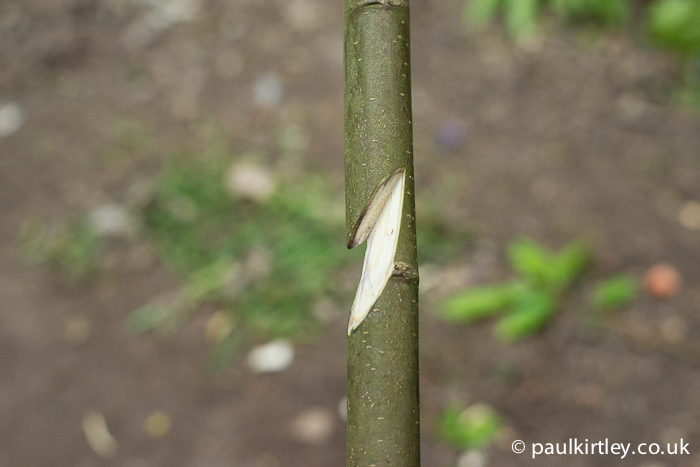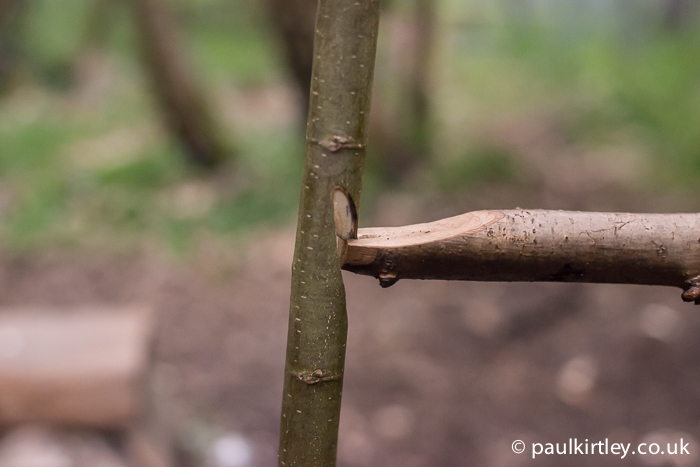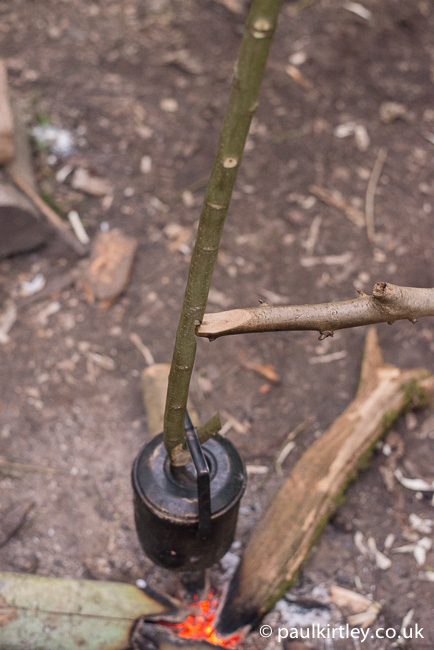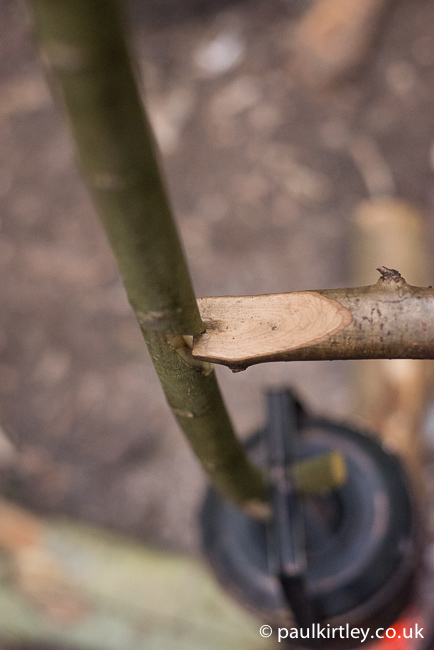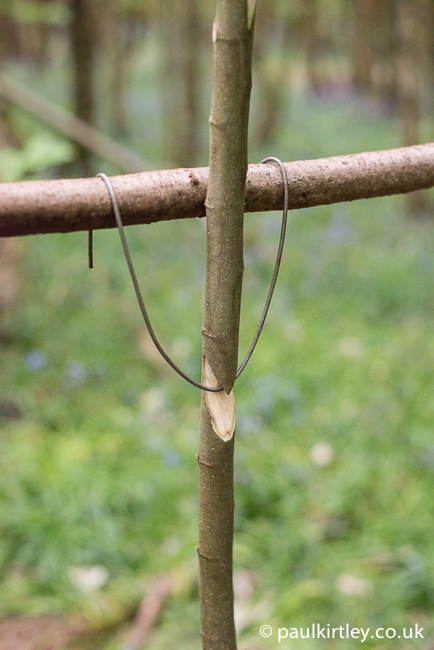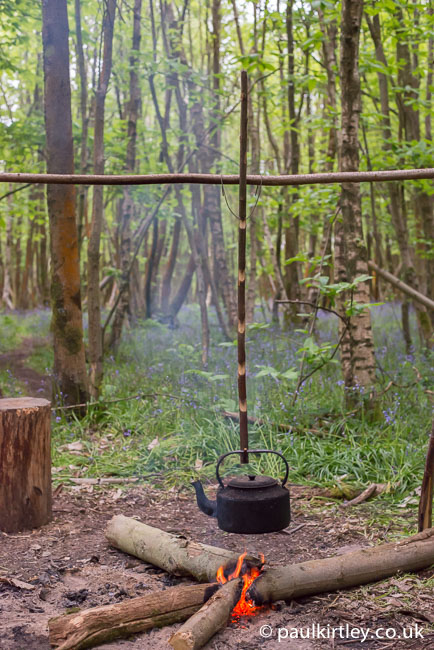 The Beaked Notch – Super Useful
The usefulness of this simple notching technique is not to be underestimated. It's definitely something which should be in your woodcraft arsenal. Please do me the favour of respecting the woodcraft tradition and carve these with a sharp knife and an eye to tidiness. Your campcraft should be neat.
If you enjoyed this article, then you will probably like the following…
How To Make An Improvised Candle Holder
How To Sharpen A Bushcraft Knife