The Canoe: A Film To Be Savoured
The Canoe: A Film To Be Savoured
Click on the four arrows bottom right for full screen view. This video is available in full HD. Click on "HD" to choose the quality level you want to stream.
"To put a paddle in the water is to feel the quiet power and possibility of Canada's past, its present and its future. To paddle is to plug into the energies of the place, the land, the air, the water, the ancestors, the children who are yet to be born. The paddle connects us to all of that."
"To travel by canoe is to ponder where we came from, where we are, where we're going, who we were, who we are and who we can be. To pull is to connect to the waters, the rocks, the forests, the skies, all the creatures of the Earth, then the people. To be there, to be connected, as a mix of Canadians new and old."
"If it is love that binds people to places in this nation of rivers and in this river of nations, then one enduring expression of that simple truth, is surely the canoe."
Narrator James Raffan's opening statement is bold, broad and inclusive. It sets the tone for the film ahead, highlighting five stories of people, their relationship with paddling, with the land that gave birth to the canoe and with the country made possible by the canoe.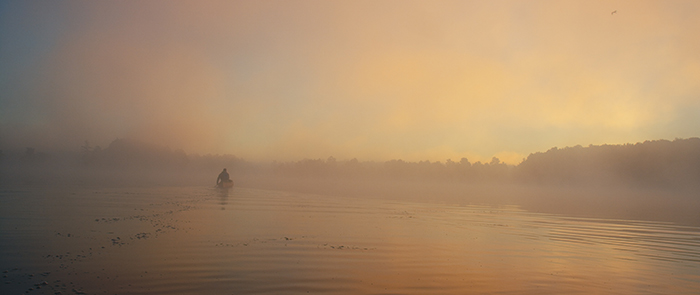 2017 marks the 150th anniversary of Canada and for the province of Ontario, it makes perfect sense to mark this with a film about the canoe, canoe country and canoe people.
To those who have not travelled to Ontario, it may not be so clear but the canoe is woven into the fabric of this part of Canada.
Canoeing and travelling in wild canoe country has been my primary reason for travelling to Canada multiple times in the last decade.
The canoe is not just of historical importance. The ongoing importance of the canoe and canoeing to Ontario and Ontario tourism is clear. At the recent Adventure Travel Show in London, UK, all the companies on Ontario's stand, representing activities in the province, were providers of water-borne activities.
And we have this film. The Canoe.
Even as an outsider, as a non-Canadian, this film resonates with me, as a canoeist, as someone who loves wild places and as someone who loves other people who love wild places.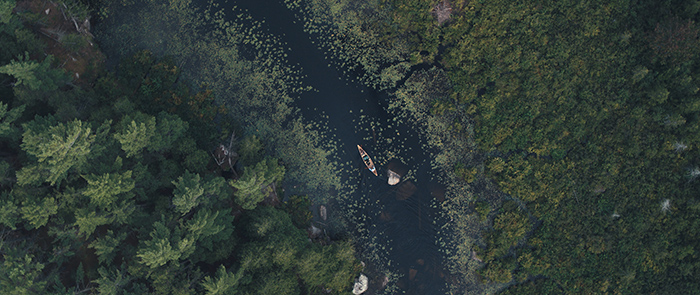 Each of the five vignettes is different but connected to the whole.
These portraits are made all the more vibrant by Goh Iromoto's filming of his subjects and their settings. His dedication to his craft is clear and the cinematic results are a joy to watch. This is a film to be savoured.
Canoeing is also something to be savoured. The film ends with Raffan's positive and philosophical comments on the value and validity of paddling in the modern world…
"There's a temptation to think that the canoe is a thing of the past but I also think it has lessons to take us forward. Paddling, whether it's in a kayak or a stand-up paddleboard, it offers possibilities for deeper learning. You can always be a little more calm and still in your heart, you could always pay a little more attention. It's about balance, it's about reciprocity, it's about connection."
"In a world that's increasingly disconnected, in a world that's increasingly robbing itself of the opportunity for long, quiet contemplation and reflection, a canoe brings you back to some of those basic rhythms. That feeling of being connected to the natural world but also being connected to yourself, it does provide an opportunity to shape, define, nurture who and what we are."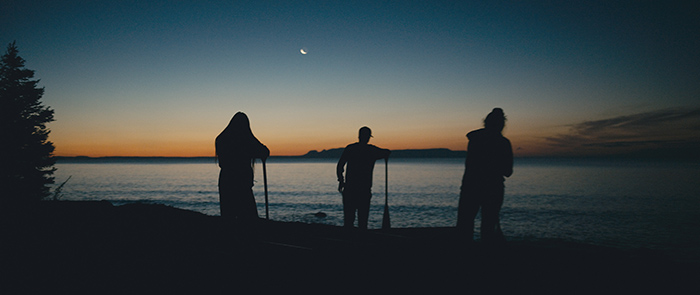 Related Material On Paul Kirtley's Blog:
Six Men, Three Boats and The Bloodvein: Canoeing A Wilderness River
PK Podcast 002: Ray Goodwin On Wilderness Canoeing
Favourite Films: Waterwalker by Bill Mason