PK Podcast 002: Ray Goodwin On Wilderness Canoeing
PK Podcast 002: Ray Goodwin On Wilderness Canoeing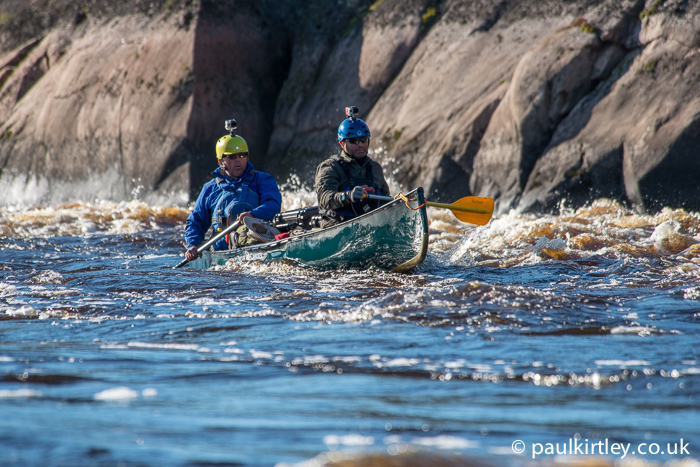 Listen To Episode 2 Of The Paul Kirtley Podcast
In this episode, I chat with my good friend and colleague British canoeing maestro, Ray Goodwin. We discuss wilderness expeditioning in canoe. Specifically we talk about the mindset and attitude you need in order to make the right decisions, particularly while you are in wild and remote settings. But we also talk about what it is we love about the Canadian wilderness
On a practical level, we discuss the tactics we employ when we decide to run rapids and those that we employ when we don't as well as how to protect our kit.
All of this is born of experience of course and Ray has some tales of woe to share along the way too.
This conversation is one that took place during a wilderness canoe trip we undertook together, along with a small group of clients.
If you are not familiar with Ray and his canoeing exploits, then let me explain a little bit more about him. He's been a pioneer of open canoe in the UK and many consider him the UK's foremost canoe coach.
Ray's canoeing career has taken him far and wide and he has expeditioned on four continents. Even closer to home he has achieved high adventure and ground breaking journeys, from the gruelling cross-Scotland trips of his early days in canoe to the first circumnavigation of Wales in canoe as well as the first unsupported canoe crossing of the Irish Sea.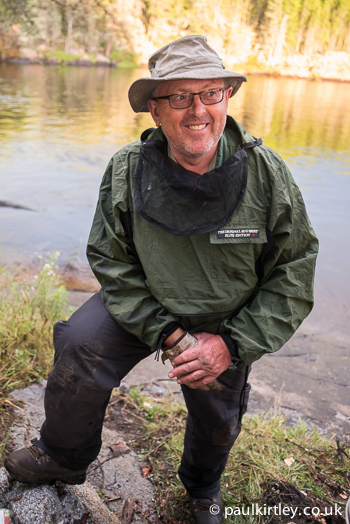 How To Listen To This Podcast
You can listen to this podcast here on my website by using the player above. Just press the play button.
You can download the podcast episode .mp3 file by right-clicking on the download link to save the .mp3 file down to your local machine/device.
You can also subscribe on iTunes and on Stitcher or via my podcast-only RSS feed.
TRANSCRIPT
Click here to read or download the transcript of Paul Kirtley Podcast episode 002.
Books Mentioned In This Podcast
Signed Copies of Canoeing By Ray Goodwin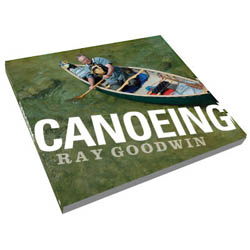 Ray Goodwin's book 'Canoeing' was published by Pesda Press in 2011. With over 800 photographs used in sequences and photo montages, it is lavishly illustrated and covers all aspects of canoeing.
Signed copies of 'Canoeing' are available in the Frontier Bushcraft online store and directly from Ray Goodwin by contacting him at ray@raygoodwin.com
Canoe Courses and Trips With Ray Goodwin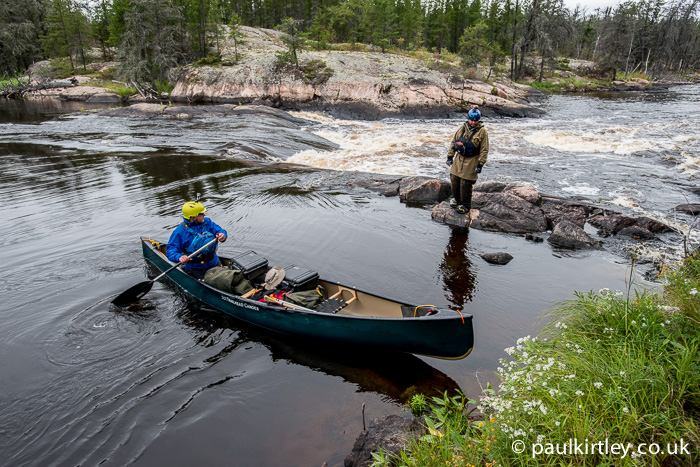 Below are links to the courses and trips that Ray and I deliver together:
Expedition Canoeing Skills Course
The French River Canoe Expediton
The Bloodvein River Canoe Expedition
Thanks For Listening
Thanks for joining me on this podcast. If you have any tips, suggestions or comments about this episode, please leave them in the comments section below.
If you enjoyed this episode, please share it using the social media buttons at the top of this page. Thanks!
Thanks again to Ray Goodwin for joining me on this podcast.
And Finally…
Finally don't forget to leave an honest review & rating on iTunes or on Stitcher. Ratings and reviews are extremely helpful and greatly appreciated! They do matter in the rankings of this podcast and I read each and every one of them.
Related Material On Paul Kirtley's Blog
Six Men, Three Boats and The Bloodvein: Canoeing A Wilderness River
Bloodvein River Trip – My Personal Gear
Switching Out Of An Expedition Mindset: Two Days Of Paddling At The English Canoe Symposium
Enter A Virtuous Circle: Take Your Bushcraft Skills On An Adventure
Integrating Bushcraft With Modern Outdoor Life: Bushcraft Show 2014 Presentation
The following two tabs change content below.
Paul Kirtley is an award-winning professional bushcraft instructor, qualified canoe leader and mountain leader. He is passionate about nature and wilderness travel. In addition to writing this blog Paul owns and runs
Frontier Bushcraft
, a wilderness bushcraft school, offering bushcraft courses and wilderness expeditions.