Enter A Virtuous Circle: Take Your Bushcraft Skills On An Adventure
Enter A Virtuous Circle: Take Your Bushcraft Skills On An Adventure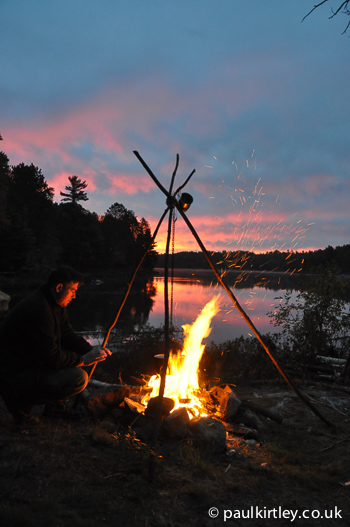 We were sitting high up in a mountain valley overlooking trees and surrounded by peaks. We'd set up our tents on a small, relatively flat, grassy area. The nearby stream provided us with water and we had collected up some firewood.
As our small campfire became established, it didn't seem particularly important. It had been a hot day, we had sweated our way up and out of the main valley in the afternoon sun and in the evening it was still pleasantly warm.
In the distance we heard a deer bellowing. As we listened and heard it again, we were able to focus in on the animal's position. He was on the far side of the valley above the tree line and we watched him moving up the far slope as he continued to bellow intermittently.
As the sun ducked behind a ridge and the air temperature dropped, cloud started to descend on the peaks surrounding us. Now the fire became more important, particularly as the light faded. The warmth and light of the fire was much more homely than the petrol stove we also carried with us.
The previous day, lower down, I'd found wild strawberries growing on a bank near where we had pitched our tents. I fetched my mug and excitedly gathered the berries, collecting half a pint of the delicious fruit. I had been shown wild strawberries as a child in Snowdonia and I recognised them well. My hiking companion, however, wouldn't be convinced that they were edible. I didn't try too hard to persuade him, though, as I knew how tasty they were!
I was with a friend from university and we were undertaking a backpacking trip in the Spanish Pyrenees. We had devised our own circular route, taking in part of the Haute Route in an easterly direction then joining this up with part of the GR 11 long distance footpath to go back west.
This was back in 1997 and interaction with nature of the kind described above was becoming an increasingly important aspect of the journeys I was making. These experiences were available to me precisely because I was planning and undertaking trips. I was putting myself in the position where I could have these experiences.
For me, bushcraft and adventure have always gone hand-in-hand. I was having adventures, applying basic bushcraft skills and looking for wild foods even before I sought out any formal training to take my skills further.
In addition to hiking with friends, I completed a lot of solo backpacking trips. Many of these were in remote parts of Scotland, where as well as learning to avoid midges and hypothermia, I also sharpened my navigation skills. One of the reasons I chose backpacking was that once you have some basic camping kit, it's a cheap way of getting out into remote places. Scotland also wasn't expensive to get to. Even the wild areas of Europe were only a cheap flight and a few train and bus journeys away.
Even though these experiences were inexpensive, they have proved very valuable. They went a long way to forming my outdoor skills – and mentality – as they stand today. Ultimately, when it comes to outdoor skills, experience is king.
Wilderness Skills vs. Wilderness Experience
Reading books can give you insight into the experience of others but reading does not equal experience. Bushcraft courses are great for gaining skills in a focused, efficient way. Whether the course covers the basics or is more advanced, perhaps providing insight into your personal ability to depend on your skills, the fact remains these courses are still training.
However much you suspend your disbelief during a course, at the end of the day it is still a course. There are instructors. There is a syllabus and there are desired learning outcomes. There is a structure, maybe even a timetable. You are being supervised, looked after or monitored, even if it's from a distance. You can leave whenever you want. Just click your heels together or say the word and you can go home. Not so with a real wilderness experience.
For those who do not live or work full-time in wilderness, our experiences of wild places typically come from undertaking our own trips or joining expeditions.
Undertaking a trip or expedition is a very real way in which you can test your existing skills and gain experience. Experience is important in terms of application of your skills as well as making good judgments in the great outdoors. Experience should be built up, just as you would seek to build up skills and knowledge.
Self-reliant trips are one of the best ways to access wild places, have an adventure and increase your skills and experience.
There are numerous ways in which you can undertake a journey under your own steam. You can explore waterways by canoe or kayak, you can traverse frozen lands by ski or snowshoe and, of course, you can hike wherever your feet will take you.
Some of these modes of transport – as well as the places you can utilise them – and more accessible and inexpensive than others. Hiking is often overlooked but it is a cheap and healthy way to access some fantastic and rugged country.
Backpacking is inexpensive and it's relatively easy to organise a trip, particularly if you are travelling within Europe. All you need is your camping gear, backpack, some relevant maps, a little bit of research and a cheap flight.
Hence I started with backpacking. Then later, as I built up the requisite skills and set aside the funds, I was able to undertake wilderness trips by ski, canoe and snowshoe.
Of course, with the aid of modern equipment, you can undertake all manner of wilderness journeys without the need for much bushcraft. But this forces you to travel in a bubble where you are very dependent on the equipment.
At the very least, journeys such as snowshoeing trips with a toboggan and heated tent require a good level of local environmental knowledge in addition to efficient fire-lighting abilities and skill with an axe. And that's if everything goes right; what happens if the tent burns down? Do you know how to build an emergency shelter for when it's 30 below? Of course, a tent fire is unlikely but not unheard of. As an example it illustrates the point that knowing how to look after yourself is an important part of travelling with confidence in a given environment. It doesn't make you less careful but it does mean you are more capable of dealing with things when they go wrong.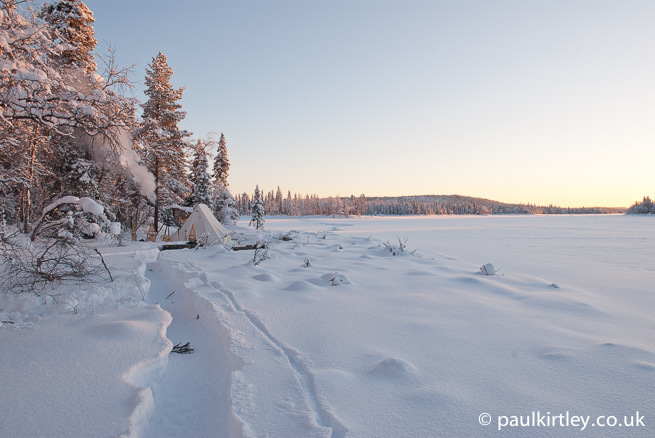 There are numerous benefits to applying your bushcraft on journeys.
What Bushcraft Adds To Your Wilderness Adventures
Bushcraft gives you three things: practicality, capability, and flexibility.
Practicality: Bushcraft gives you practical skills – the ability to light fire, build or site a shelter, find water and make it safe to drink, feed yourself if necessary, or augment the food you already have. My definition of bushcraft is wide and includes navigation. Even if you don't include map and compass skills, natural navigation certainly falls within most people's definition of bushcraft. Knowledge of natural navigation increases your ability to find your way. It's not separate from other navigational skills. Nor do you have to choose between using natural navigation or a map and compass. In fact, you'll be a better navigator for using them together. You should take this approach with all of your skills; mix and match, blend them together and make them work for you given the circumstances – a simple example would be to take a stove on a hiking trip for convenience but use a fire if you are allowed to, you want to, you're low on fuel, your stove fails or your companion has fallen in water and needs warming up along with their clothes drying out.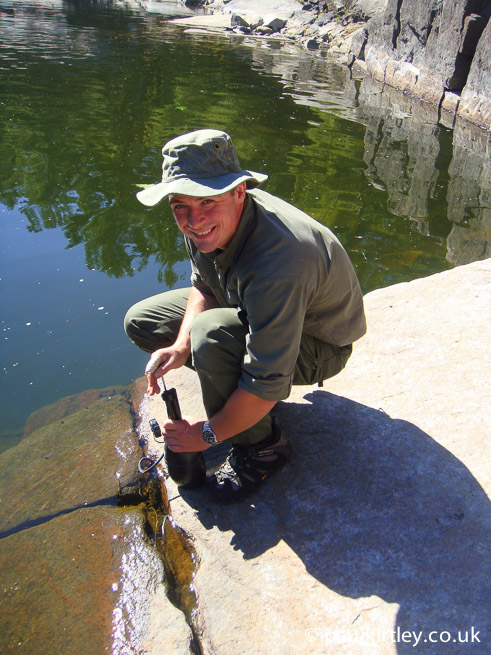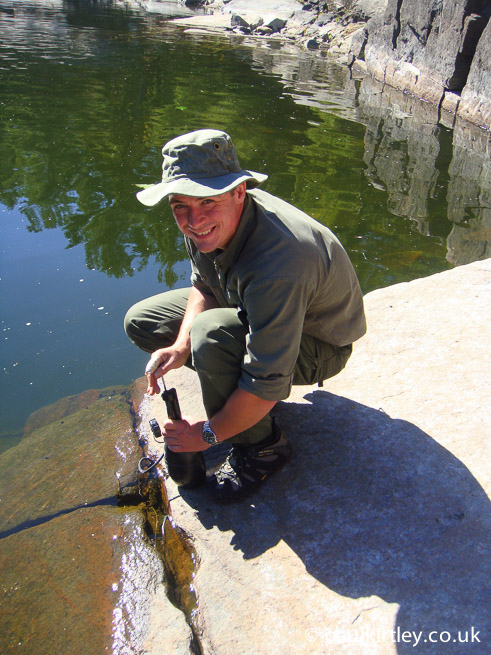 Capability: Bushcraft makes you more capable. It makes you more capable of looking after yourself on a day-to-day basis during a trip, it gives you backstop skills you can draw on in difficult or emergency situations, and bushcraft skills make you less dependent upon much of your equipment. Bushcraft techniques learned in other environments or practised in your back yard may even improve your capabilities beyond those of local people. You can find yourself using your bushcraft skills in unlikely places; Even in a barren, winter landscape high above the tree-line, being able to make good feather-sticks can allow you to get a stove going quickly when you arrive at a remote cabin. All of this capability helps you develop a positive, can-do attitude that is not easily subdued. A positive mental attitude is, in itself, very valuable.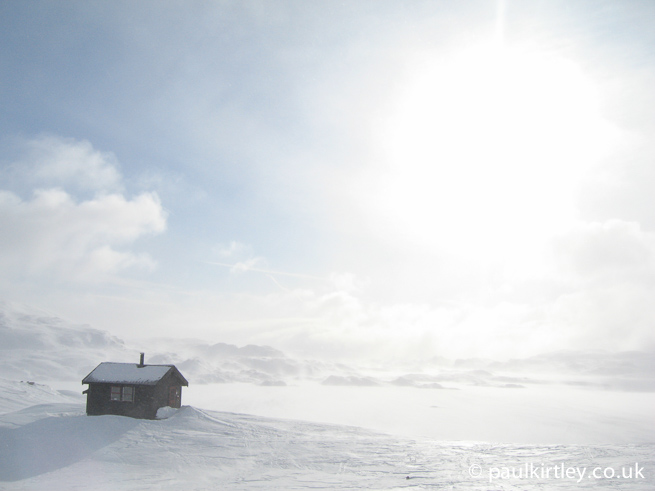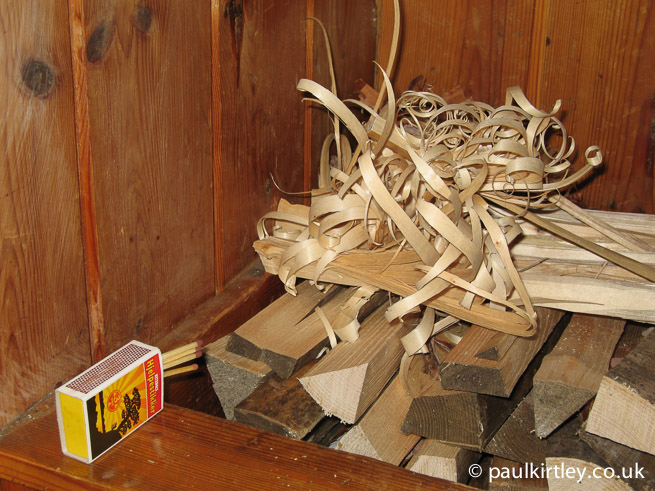 Flexibility: Competence in bushcraft skills, for example the ability to light fires in multiple ways, not only improves your confidence in the outdoors, it also improves your flexibility in terms of how you approach a given situation. Rather than having to stick to one rigid way of doing things, you have multiple options at your disposal. This gives you practical flexibility, which in turn leads to greater degree of mental flexibility.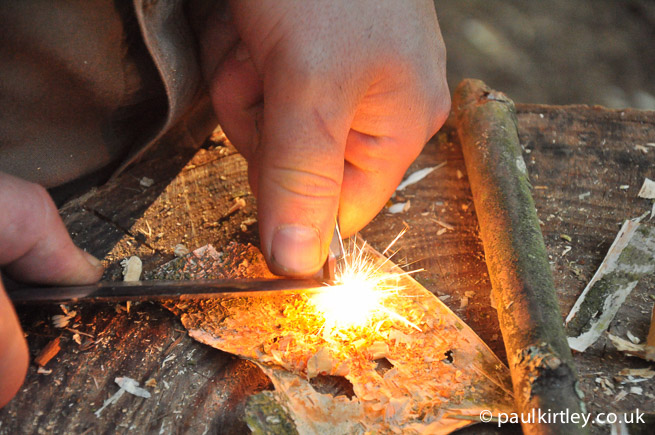 While you can, to a degree, develop these abilities and attributes closer to home, it is taking your skills and using them on a wilderness trip that really gives them teeth.
What Wilderness Adventure Gives You
"To adventure in the natural environment is consciously to take up a challenge that will demand the best of our capabilities – physically, mentally and emotionally" – Colin Mortlock, The Adventure Alternative.
Making a journey through wild country is a sure way of finding out what works and what doesn't. Nature has a way of exposing your weaknesses. This includes your mental attitude. You can't con nature or persuade it round to your way of thinking. Things work or they don't. Supposition and theory are replaced by hard reality. Any weakness in necessary skills will be exposed, often when it is least convenient. Typically any weakness in your equipment or planning will be highlighted.
From this pain, however, you also gain. You gain valuable experience. You are able to make a real-world assessment of your skills. Wilderness trips develop resilience in your mental attitude, your skills, your planning and your equipment. Physically you improve your stamina and mentally you improve your resilience as well as your confidence. Your bushcraft skills are improved in multiple ways too.
How Wilderness Adventure Strengthens Your Bushcraft
Using specific bushcraft skills on a daily basis while on a journey is a great way to hone them. Literally you will be applying your skills in a 'live environment'. No instructors. No supervision. No quick way back to Kansas, even if you do click your heels together. This application gives you a good understanding of the reality of using these skills as opposed to just practising them.
Using bushcraft skills on a journey really improves your efficiency in applying them. This is for three main reasons: First, relying on a skill, rather than just practicing it, focuses your mind on getting it right and making it work; Second, because you are using the skills repeatedly, you become more fluent; Third, because you have to use the skills as part of your daily routine you don't waste time with them. When you need to spend much of your day travelling from A to B, setting up camp, getting enough sleep, then taking down camp again, you will become much speedier and more efficient in applying all the skills specific to your trip. After a hard day paddling on a canoe journey, the longer it takes to identify and collect good kindling and firewood, find a decent sheet of birch bark and get a fire going, the later you will eat and the less sleep you will get. This will have a clear knock-on effect the following day. So as to avoid this, you become more efficient.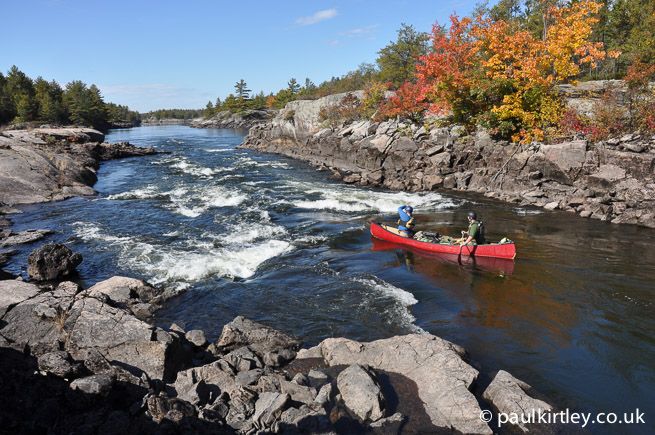 Making journeys into new areas gives you a greater appreciation of what's important to know for a particular environment, especially in terms of the skills you need to master. This encourages you to learn new bushcraft skills to fill in gaps in your skill-set, as well as gaining new knowledge about the nature of the environment. It is generally true that new environments require new learning, both in the preparation phase of your trip as well as the expedition phase. As already discussed, weaknesses in your skills, equipment, planning and preparation will be exposed. Use this as a learning experience, make notes and feed this back into your preparation for future trips.
Another extremely important aspect of overseas trips can be the opportunity for cultural exchange. Sometimes you are lucky enough to meet with people who use their bushcraft skills on a daily basis in the environment you're visiting. This can be a great chance to gain insight into skills and knowledge specific to the local environment. It can also be a great opportunity to discuss and exchange more general skills with indigenous people.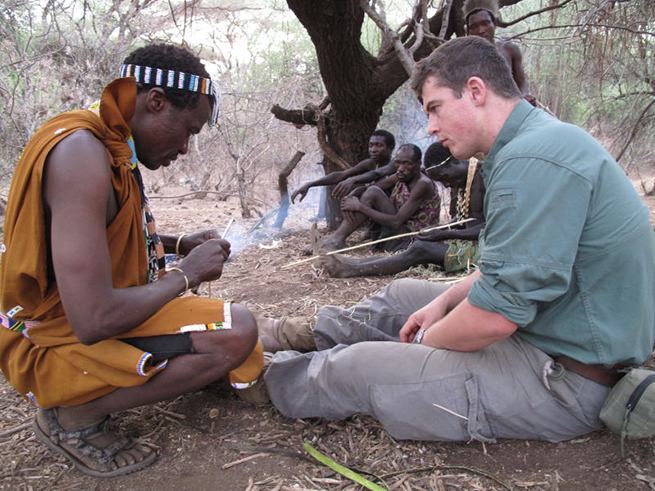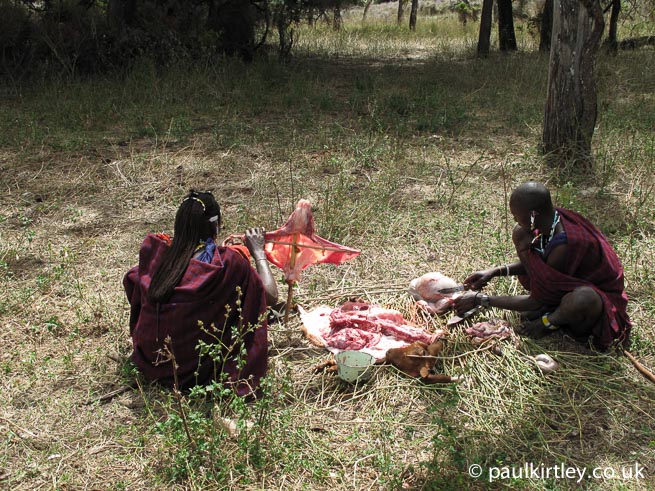 A Virtuous Circle
Bushcraft provides a richness, resilience and self-reliance to your wilderness journeys. In turn, adventure in wild places refines, tempers and hones your bushcraft skills. This is a virtuous circle and one that is definitely worth entering into.
Have you found specific bushcraft skills useful on wilderness journeys? Have journeys you have made strengthened your bushcraft skills all round? Let me and other readers know your thoughts and expereiences in the comment section below…
Related Material On Paul Kirtley's Blog:
Six Men, Three Boats And The Bloodvein: Canoeing A Wilderness River
Way Out North: A Boreal Forest Foray
How To Find A Place To Practice Bushcraft Skills In The UK
---
A version of this article appeared in Bushcraft and Survival Skills Magazine.