How To Find A Place To Practice Bushcraft Skills In The UK
How To Find A Place To Practice Bushcraft Skills In The UK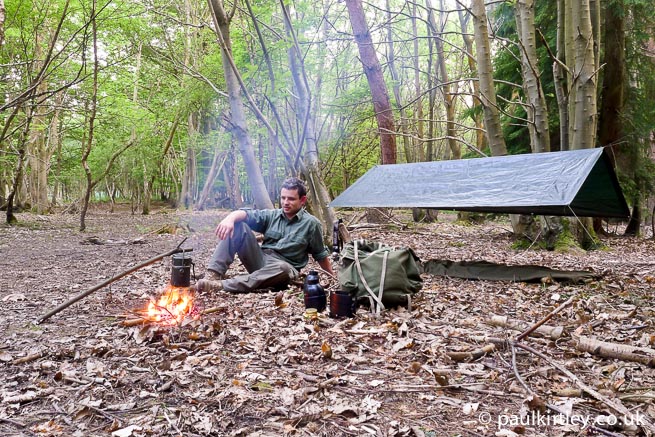 At some stage, we all want to find somewhere we can go to practice our bushcraft skills. Yet land ownership, laws, bylaws, regulations and access codes limit us in what can be done where.
So, first we have to understand the legal landscape…
Laws Relating To Bushcraft
In the UK, there are no laws relating to bushcraft as a whole. But there are a whole list of laws which are relevant to the activities which often fall under the term bushcraft – particularly with respect to fires, knives, foraging, fishing, trapping, not to mention access and camping.
While this may sound draconian, it is worth considering which aspects of bushcraft you want to practice. You may have more options open to you than you first think.
Access
Access is probably the biggest issue in the minds of those looking for somewhere to practice bushcraft skills. Most land in the UK is owned privately or by local authorities, even in National Parks. It's therefore some people's assumption that landowner's permission is required to set foot on any land.
In many instances, particularly in England and Wales, this is correct. There are, however, also many exceptions.
For starters, there are a multitude of public footpaths and bridleways criss-crossing England and Wales that should not be ignored. They give access to wonderful landscapes and unique habitats. These public rights of way are marked clearly on Ordnance Survey maps. On the 1:50,000 Landranger series, footpaths and bridleways are marked in red; on the 1:25,000 Explorer series they are marked in green.
Further, the Countryside And Rights Of Way Act 2000 established areas of open access land where access by foot is permitted. These areas are clearly marked – shaded a light yellow – on recent OS 1:25,000 maps as well as a set of definitive maps being available online at http://www.naturalengland.org.uk/
This land largely consists of upland and uncultivated areas. In such areas there is the "right to roam", that is you do not have to stick to footpaths and bridleways.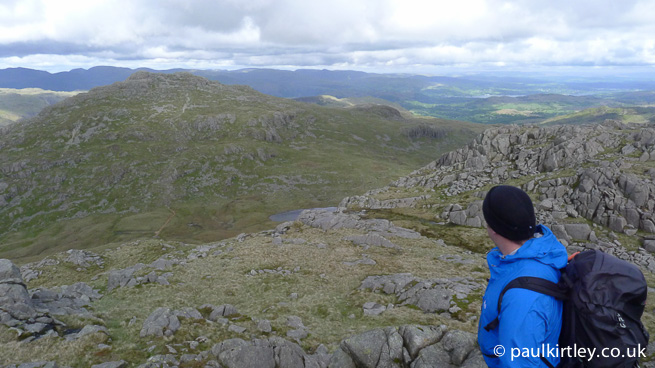 For best practice, it's also worth familiarising yourself with The Countryside Code, available at http://www.naturalengland.org.uk
In Scotland, access is governed by the Land Reform (Scotland) Act 2003. It also provides a framework for access to inland water. This legislation formalises the tradition in Scotland of unhindered access to open countryside. It gives the right to be on any land for recreational purposes (including cycling and horse riding but not hunting, shooting, fishing or with motorised vehicles) and to cross land if done responsibly. It does not provide blanket permission to access land under any circumstances, however, as you must not cause damage, particularly to crops, or interfere with economic activities such as stalking or impinge on people's privacy.
This is reflected by The Scottish Outdoor Access Code, which is available at http://www.outdooraccess-scotland.com/
On Ordnance Survey maps of Scotland, public rights of way are not distinguished from other tracks or footpaths. Further, Scottish local authorities have no obligation to signpost or mark a public right of way.
In Northern Ireland, the number of public rights of way is very limited. Much access is down to landowners having granted permission – known as permissive access. Long distance footpaths also have the required landowner's permission as part of their establishment. Much public land is also accessible. Rights of way are marked on Ordnance Survey maps.
Camping
To camp in England and Wales, you need to have landowner's permission. Wild camping is, however, tolerated in many upland areas – largely coinciding with open access land – but be prepared to move on if asked.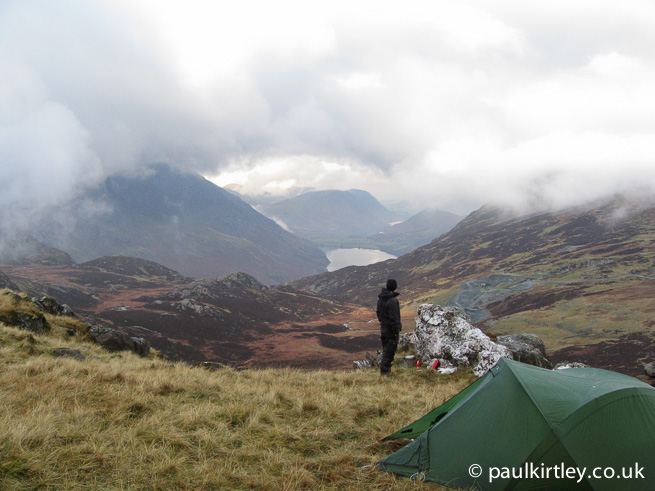 In Scotland, access rights extend to camping and it is therefore legal to camp where there are no seasonal camping restrictions (such as on the shores of Loch Lomond). It's recommended, however, that you stick to unenclosed land so to avoid interfering with farming activities.
The situation in Northern Ireland is similar to England and Wales in that strictly speaking you need landowner's permission to camp but wild camping is tolerated in many upland areas such as the Mourne Mountains.
Fires
To have a campfire in England and Wales, you must have landowner's permission.
Having a campfire in Scotland is allowed. It is recommended under the outdoor access code, though, that "Wherever possible, use a stove rather than light an open fire. If you do wish to light an open fire, keep it small, under control, and supervised – fires that get out of control can cause major damage, for which you might be liable. Never light an open fire during prolonged dry periods or in areas such as forests, woods, farmland or on peaty ground or near to buildings or in cultural heritage sites where damage can be easily caused. Heed all advice at times of high risk. Remove all traces of an open fire before you leave."
In Northern Ireland, landowner's permission is required for a campfire.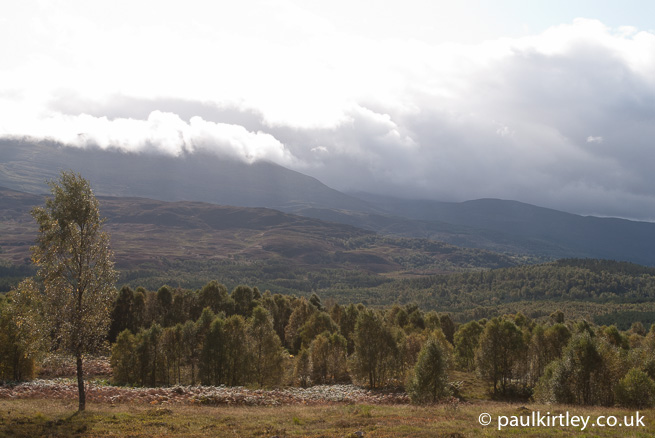 Foraging/Plant Use
Under the Wildlife and Countryside Act 1981, covering the whole of the UK, it is illegal to uproot any wild plant without permission from the landowner.
Legally, to uproot means to dig up or remove the specimen from the land. This definition is also extended to lichen, algae and fungi.
Similar protection of plants in Northern Ireland is in place under the Wildlife (Northern Ireland) Order, 1985.
There are also extra protections for plants in Sites of Special Scientific Interest (SSSIs), Areas of Special Scientific Interest (ASSIs) and National Nature Reserves. Even landowners can be prosecuted for removing or damaging species in these areas unless they have consulted the relevant statutory body.
Endangered plants are listed as "Schedule 8" plants under the legislation. These cannot be picked, uprooted or destroyed.
So we can pick flowers, leaves, berries, nuts, seeds and fungi in areas where we have legal access but we must obtain landowner's permission to dig out roots and tubers or remove entire plants.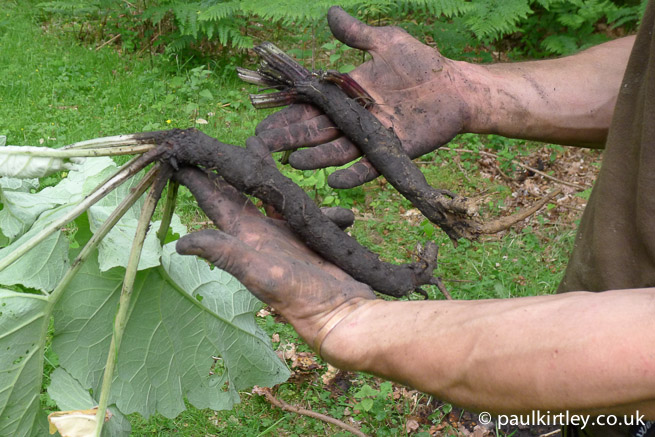 When foraging, you would be wise also to follow the Botanical Society of the British Isles' Code of Conduct for the Conservation and Enjoyment of Wild Plants. Specific relevant parts include:
Take flowers and foliage only from large patches of the plant.
Always pick in moderation so that plenty is left for others to enjoy.
Be careful not to damage other vegetation.
In terms of non-foraging use of plants, including trees, you generally need landowners permission.
The trees and plants are the property of landowner and removal without their permission is technically theft under the Theft Act, 1968.
This extends to firewood and other materials lying on the ground.
There are some exceptions on Common Land.
Trapping
The only legal trapping you are likely to be doing in the UK under the banner of bushcraft and survival is snaring. The use of spring traps and cages (live catching) are restricted further. Under the Wildlife and Countryside Act 1981 there are restrictions on the use of snares. There are also offences for snaring specific wild species under Schedule 6 of the Act. Further protection is afforded to deer under the Deer Act 1991. Under the Protection of Animals Act 1911 it is an offence to fail to check a snare.
Under all circumstances, you should obtain landowner's permission and follow the codes of practice set out by Defra at http://www.defra.gov.uk/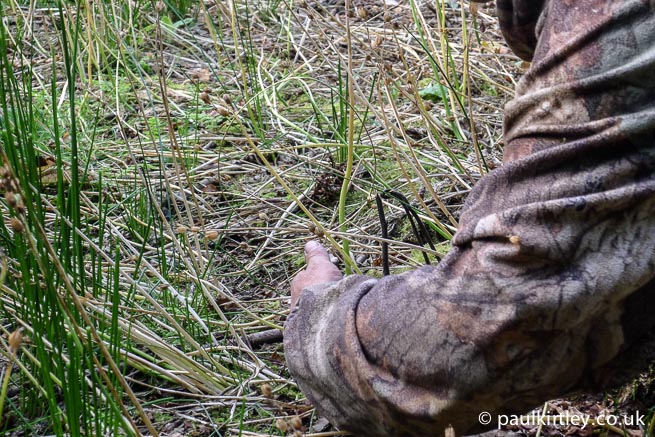 Landowner Permission vs Illegal
At this juncture, having just discussed the protection of plants, trees and animals, it's worth pointing out explicitly – although it should be obvious – that landowner's permission does not trump the law. Even if you have landowner's permission to "do what you like" on a site, this does not put you outside of the relevant legislation. There are some things you cannot legally do even with landowner's permission, for example removing protected plants or trapping animals with deadfalls.
Obtaining Landowner's Permission
Having an area of private land which you are allowed access to is the holy grail for many people who want to practise their skills in a natural setting.
When I was a teenager, I was a keen air-rifle shooter. I read the air rifle magazines and a constant theme – in reader's letters but also the advice given by the articles – was how to go about getting landowner permission.
When it comes to bushcraft, I see a parallel situation. Many people want access to land but not many know how to go about it.
One thing should be clear from the start, it's not always easy. Many landowners or land agents will just say no.
First you need to understand a landowner's typical concerns…
Privacy: Many landowners who live on their estate view it as their garden. If a complete stranger phoned you, emailed you or knocked on your door and asked if they could camp in your back garden or yard, how would you react? Approach any landowner with a request to use their land with sensitivity towards their privacy.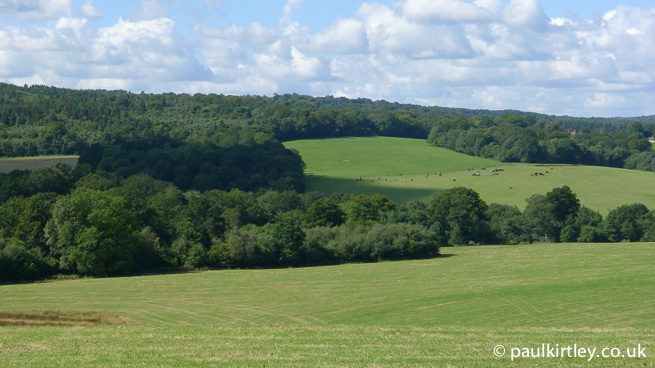 Damage: At the heart of a landowner's concern is the fact they don't know you. They don't know if you are a responsible individual whose interests are aligned with theirs. A fundamental concern is whether you will damage their land/property. Concerns over damage are generally even greater if there is one or more SSSIs present on the site.
Litter: You only need to look at your typical countryside layby to know there are a lot of irresponsible, anti-social idiots who think others will tidy up after them, or simply just don't care. Understandably any self-respecting landowner wants to keep these type of people off their land.
Fire: Landowners see fire as a risk. Land in the UK costs a lot of money. Landowners have a lot of capital tied up in their land. Large landowners are often asset rich but cash poor. They need to try to generate an income from the land they own, ranging from farming to forestry to shooting. Out-of-control fires are a risk not only to their property but also their income (and the incomes of those who depend upon them for work).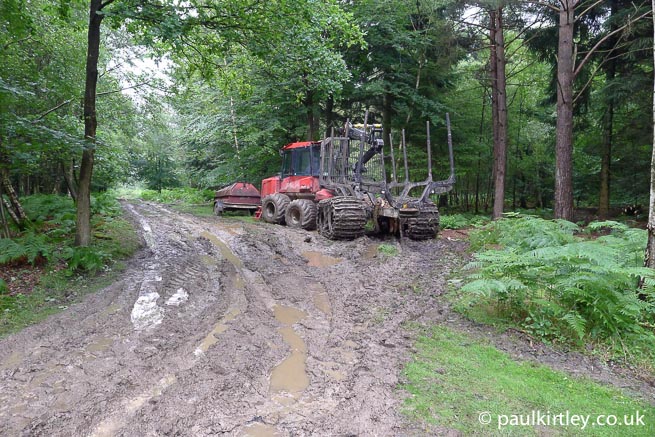 Disruption of estate activities and safety concerns: There are many activities that can occur even on a modest piece of land. There is often woodland management, from coppicing to commercial forestry. In my experience, those engaged in these activities are keen to run a safe operation and do not want to be felling trees near to people. Nor do they want people wandering around amongst their operation.
Deer management often goes hand in hand with woodland management. There is much more stalking in the British countryside than many people realise. Stalking may be undertaken by the landowner, game keepers, paying clients, or a local stalking syndicate. Any access by you needs to be coordinated with any stalking activity – both so that you do not disturb animals and, more importantly, so you don't get shot. Every single estate or piece of land in the UK – from Sussex to Scotland – I've ever taught bushcraft on has required coordination with stalkers.
If there are game birds put down in the woods, then the landowner, game keeper, or shooting syndicate will not want their birds disturbed, particularly when they are young. Again this requires understanding on your part and coordination with the individuals involved. There may also be some control of foxes in the area, which usually involves shooting at night with high-powered rifles. Again, for concerns purely regarding safety, having people walking around or sleeping in the woods, complicates the safety issues.
Then there are a whole host of other activities which may take place on the land from dog training, to field archery clubs, to equine activities to cross-country running races. The more there is going on during the year, the more difficult the landowner may perceive integrating you into the mix will be.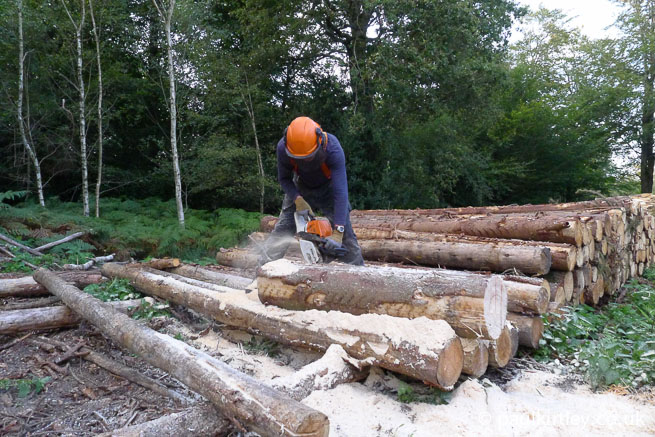 Poaching: There is much more poaching in the UK than most people realise. From rabbits to pheasants to deer, all manner of animals are taken illegally, often by means that are inhumane, sometimes using illegal firearms. Any landowner with a significant population of game animals will be keen to understand that you have no interest in poaching. If you have a legitimate interest in snaring a few rabbits say, I would recommend not mentioning this at the beginning. Let them get to know you as a responsible caretaker of the land first. If there is a gamekeeper, get to know them first.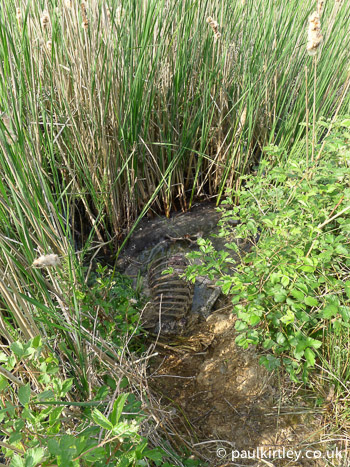 Crime: Most estates I have worked on have suffered some sort of crime, from stacks of firewood disappearing in the night to farm machinery being stolen to full scale burglaries of the estate house or office. Understandably, estates are usually security conscious. They do not give out keys to gates easily. This can even apply to smaller blocks of woodland that do not contain any equipment or buildings as they often have a responsibility to neighbouring landowners, whose property may be more easily, or stealthily, accessed via their own.
Sending out the wrong message: While the landowner may be convinced you are bona fide and responsible, they may still be reluctant to let you camp on their land if they think others will see you and think that camping is allowed. This concern is most likely to apply in areas with one or more public footpaths.
Easier To Say No
Most estate owners and managers are busy people. In asking for permission you are giving them something else to think about with a whole host of potential concerns (see above) if they say yes. It's far, far easier for them to just say no and get on with their day.
That's your starting point.
Make It Worth Their While: Offer Something In Return For Access
To maximise your chances of success, you need to demonstrate there is something in it for them. An offer of payment is an obvious option but there are other avenues too.
First off, can you turn any of the landowner's concerns on their head?
Can you offer to help tidy areas where there is litter?
In camping in little-used corners of woods or an estate, could your presence deter poachers?
More broadly, could your presence deter other activities such as stealing firewood or kids camping and littering?
There are other offers of physical help you could also make – from collecting up old tree protectors in a wood to helping the game keeper at his busiest times. Start to think laterally about what else you could help with. For example, is there a programme of rhododendron removal you could help with?
Case Studies: Success In Gaining Access To Land For Bushcraft
Sometimes it can take a long while to gain access. One friend of mine, Paul Nicholls, took two years to get access to a local farmer's woodland.
Sometimes, however, it's a case of being in the right place at the right time.
Mo Saleh is someone I know through Facebook and who has gained access to an area of woodland for his personal use.
I asked him how he gained landowner's permission to light fires and undertake other bushcraft activities.
"Well I was with Gill, picking holly for Christmas decorations and a woman walked up to us and started talking. I mentioned bushcraft and had been looking for somewhere to go."
The lady turned out to be the owner of the land through which the footpath passed and was familiar with the concept of bushcraft, having watched Ray Mears programmes.
Mo went on to say, "It was a dream come true. I was in the right place at the right time."
I asked if he had to abide by any rules, "I always have to let her know when I am going, not take a lot of people, not take advantage and respect it. As long as I don't do any damage it's OK".
It might seem like Mo just got lucky. He was certainly fortunate to meet the owner and for her to have an understanding of bushcraft. But he had the right attitude. Mo was humble and respectful. As a result he was fortunate to receive a kind offer. He doesn't take it for granted and respects the rules. Being respectful of a landowner's concerns and wishes goes a long way not only to gaining access but also keeping it.
Mark Hotson is someone I have known for ten years. When I first knew him he was completely new to bushcraft, having being given a course, which was won in a competition by his wife.
Mark describes the week as "a major turning point in my life".
He took further bushcraft courses and researched more bushcraft knowledge in his spare time.
"Unfortunately I felt with so many time restraints in my personal and business life I was becoming an armchair bushcrafter. However the drive to understand both the theoretical and practical sides of bushcraft spurred me on to a mission to source an area of 'wilderness' in which I could pursue my passion."
I know that Mark was indeed successful in gaining access to an area he could practice his skills. I quizzed Mark how he went about this.
In particular I asked him to elaborate on the letter he had written. Mark had been thorough. He had listed referees including farmer friends and his bushcraft instructors, listed his intended activities, the policies and procedures he would adhere to, in particular a leave-no-trace policy, his safeguards around fires as well as general health and safety points. He also made clear his intent to insure the woodland and third parties by including a letter from his insurance company, which was not easy to obtain. He also offered to pay rent in advance.
"I wrote to over ten different parties and heard back from one after six weeks. The land agent in question was ex military and understood what I required. He was very much a Ray Mears fan and empathised with me. He was also responsible for one of the largest estates in the area. After a few phone calls and emails we decided upon a site."
On meeting the agent and looking at the site, Mark went a step further to demonstrate his responsible approach.
"I used a fire flash on to birch bark to start the fire. I prepped the fire site first, gathered various materials, in various sizes. I built a small fire near both the raw materials and a little stream. I extinguished the fire and made good by hand to show the fire dogs and embers were of no threat. I went on to explain the fire was another tool, it would never be lit and left. During the whole process we chatted about our personal experiences in respect to spending time outdoors."
Mark was successful, "Within the month I had signed my licence to use the woodlands for bushcraft activities, I had insurance cover in place and the annual rent was paid. I had my own little bit of wilderness!"
Mark continues, "I can see how some readers might think the process very simple. But from initially deciding to rent some woodland to actually setting up my first camp was nearly a nine-month period. I had informally chatted to friendly farmers and friends in the very first instances and it was very clear the initial misconception was that a bushcrafter was negative force in the local environment. A camouflage-clad figure who cut and burnt everything in their path – in short a liability! I quickly realised I had to be viewed as something quite different from that."
Make An Effort
Mark's case is a clear example that to give yourself the best chance of success, you have to make an effort.
Even at my bushcraft school, Frontier Bushcraft we have to make an effort to secure access to land.
We have to present ourselves well and make our case (which usually involves the offer of payment).
As an individual you need to be prepared to do the same. You may need to offer payment but more importantly you have to present yourself well and make a case.
Even then it's not always successful (even with the best references). For some landowners, it just does not fit or is just too much hassle for too little return.
Mark, who now offers bushcraft experiences via his Countrylore operation, regularly receives enquiries about using the woods he leases (and is prohibited from sub-leasing by the terms of his agreement), sums it up perfectly – "Every enquiry is vague and unpersuasive…with no detail or an inkling that the sender has any idea of what might lead me [or a landowner] to think I could possibly trust them. I think the logic follows that the best bushcrafters are probably people who think through their actions and are naturally thorough and well-prepared. In turn, a badly worded, non-descript, three-line email is never going to convey the right message."
Many Opportunities For Bushcraft In The UK
There is lots of scope for practicing various elements of bushcraft skills in the UK. There's nothing to stop you going out today, walking some little used public footpaths, spotting animal tracks and sign, foraging for wild foods, honing your tree identification and working on your navigation skills along the way. Head to some open access land where you can roam freely and work on your navigation skills or even camp. Look to Scotland for a more complete wild camping experience. Spend some time and effort romancing landowners and before you know it, you could have a little haven where you can practice your camping and woodcraft skills in more depth.
Then, of course, there are many overseas options. But they'll have to wait for another article…
If you already have a place to practice bushcraft skills – in the UK or elsewhere – please let me and other readers know your story or any useful tips you could share. Conversely, if you've had real problems in finding somewhere to practice your bushcraft skills, please also let us know in the comments below…
Information Resources:

http://www.naturalengland.org.uk/ourwork/access/openaccess/default.aspx

http://www.naturalengland.org.uk/ourwork/enjoying/countrysidecode/default.aspx
http://www.outdooraccess-scotland.com/Practical-guide/public/camping
http://www.outdooraccess-scotland.com/Practical-guide/public/Lighting-fires
http://jncc.defra.gov.uk/PDF/waca1981_schedule8.pdf
http://www.bsbi.org.uk/Code_of_Conduct.pdf

http://archive.defra.gov.uk/wildlife-pets/wildlife/management/documents/snares-cop.pdf
Related Material On Paul Kirtley's Blog:
Integrating Bushcraft With Modern Outdoor Life
Boost Your Bushcraft With Urban Botany