Boost Your Bushcraft With Urban Botany
Boost Your Bushcraft With Urban Botany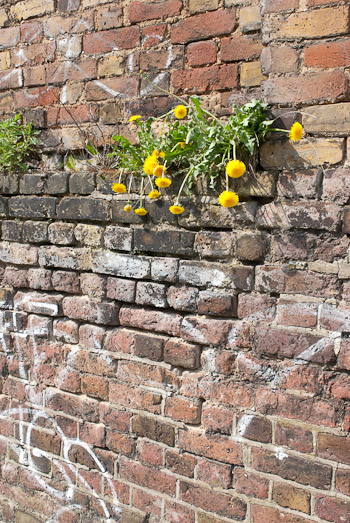 Urban Bushcraft is a phrase which appears to be gaining popularity.
Certainly, I see and hear it more frequently now than a couple of years ago.
In the UK 80% of the population live in urban areas *.
It's a similar story in other European countries – 77% in Spain, 74% in Germany, 83% in the Netherlands and 86% in France *.
In the USA the proportion is similar at 82% of the population being urbanised. In Canada it's 81%. In Australia it's 89% *.
That's not to mention those who commute to towns and cities for work.
Yet – probably as a direct result of the above – more and more people want to visit wild places in their leisure time.
* World Bank data.
More and more people are interested in re-connecting with nature.
More and more people want to have adventures.
More and more people want bushcraft skills and knowledge.
Urban Bushcraft
When I first met with the guys who produce the Urban Bushcraft Podcast we talked about all manner of things relating to bushcraft.
The conversation Ray, Mark and I had formed the basis of The Urban Bushcraft Podcast Episode 5.
One of the threads of conversation was about what you can do to improve your bushcraft when you live and/or work in an urban environment.
What can you do to improve your bushcraft for when you head to the backwoods or bush when you spend much of your time in town?
Spend Your Time Wisely
Well, wherever you live – urban or rural – one of the keys to improving your bushcraft skill and knowledge is working on your weaknesses.
This sounds like an obvious point but it actually takes effort.
You first have to be honest.
You have to admit your weaknesses.
We tend to get into comfort ruts, undertaking activities that don't particularly stretch us. If we're good at carving and not so good at tracking, the tendency is to spend our time carving spoons and the like rather than banging our head against a lost trail drill.
After all, for most people, bushcraft and survival skills are part of leisure time.
In my experience, however, people who get really good at bushcraft push themselves outside of their comfort zone with their skills and push the boundaries of their knowledge however much it hurts their head.
When people come to me for training – on a bushcraft course or for private tuition – many people lack confidence in their ability to identify trees.
But that's often what it is – a lack of confidence. Even if you don't know the names, you probably recognise many of the key features for identification – the colour and texture of the bark, the shape of the leaves, the shape of the tree, it's fruits or nuts, and so on…
Besides, you can learn the common, useful trees for your locality quite quickly. Most will be quite distinctive and there won't be too many. Learn the 20 most common trees that you are likely to come into contact with and you're well on your way.
Plants: A Common Weakness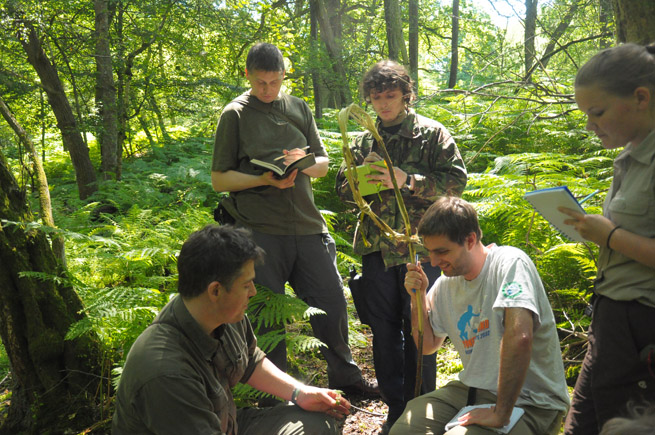 An even more common weakness than tree identification is in the area of plant identification.
It's also a more difficult area of botany than trees.
"Yes, but I like knives, axes and fires, why do I need to learn all about this green stuff?"
Most bushcraft involves observation, identification and use of the natural environment around you. Once you get past the first baby steps of being able to put up a shelter and set fire to some twigs, the bulk of bushcraft involves being able to identify and distinguish between different resources.
If you are making a bow-drill set you need to know not just that the wood is dead but what species it is; if you are collecting bark for tinder or cordage, you need to select the right type; if you are looking for food you need to positively identify everything that passes your lips.
You can't possibly learn all this at once.
It takes time.
And a key element of the foundation is your ability to identify trees and plants.
Improve Your Tree and Plant Identification Skills
Would you like to improve your ability to identify useful trees and plants? I offer an online tree and plant identification course, which flows through the seasons. Find out more about the next available course by clicking the following link: Paul Kirtley's Tree and Plant Identification Masterclass
Make Plants Part of Your Everyday Life
I can be quite irritating to go on a walk with. I get distracted by trees, plants and signs of animal life.
Even in town I find all manner of interesting stuff.
Wherever you are, there are always plants to spot and identify. Even between the cracks of the pavement.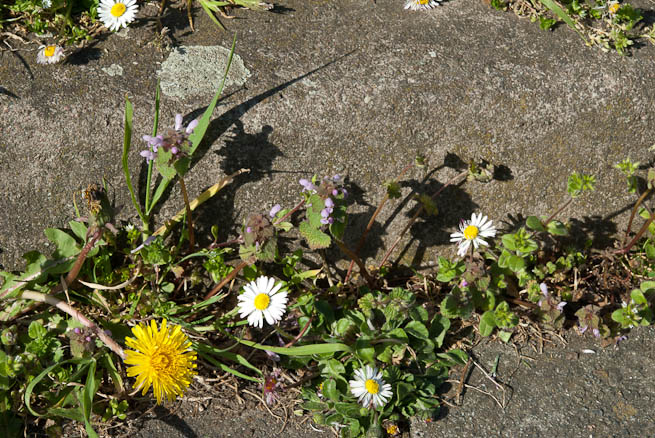 Look at what grows at the base of trees on your street.
What's that tree growing outside your office window?
What can you spot on your walk to the station in the morning?
What's growing in the borders of the car park at the office? What about in the verge around the parking at a motorway service station?
What can you see growing near to the platform on which you wait for your train every morning?
Can you get to a park at lunchtime? Can you get off the tube/metro/subway one stop early on the way home and walk via a park or other green space?
Even in a City as busy as London, there are many green spaces and tree-lined streets.
No Shortage of Diversity
Parks are the obvious place to look at trees and plants in towns and cities. But there are many other worthwhile places too.
Even if you think all you are likely to see are dandelions and dog poo, once you start looking you'll be surprised by what you find.
I always am.
I had some spare time in London recently, so I went for a walk along an old canal towpath.
Armed with my camera, I thought I would catalogue what I found.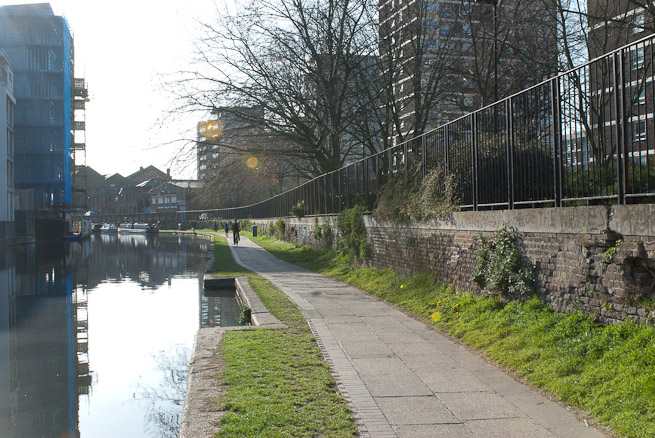 Please note that what follows is not an exhaustive compilation of everything I saw. I've concentrated on plants and not included trees or shrubs.
All the species below are quite distinctive but please don't take this article as a guide to identification. There are other articles on this website which cover the identification of some of them while the field guides at the end of the page make a very worthwhile investment in identification resources.
This article is an illustration. I hope it inspires you to take a closer look at the plants you see everyday and, over time, learn to recognise the ones you don't know.
Five Easy Ones To Start With
Just to get you warmed up…
Dandelions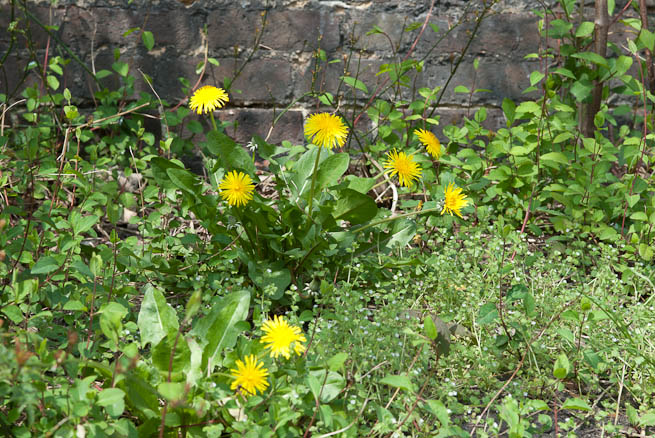 Clover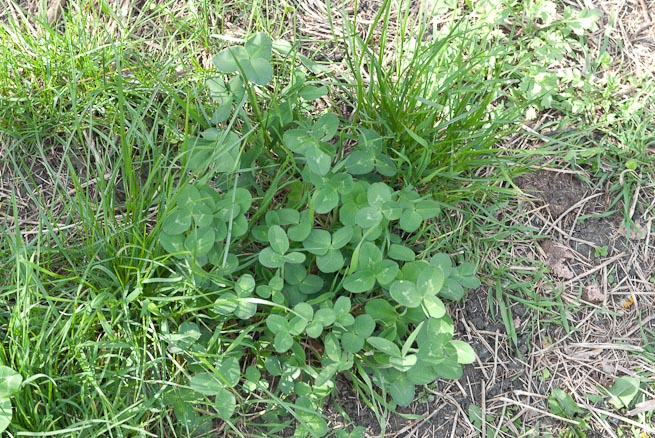 Brambles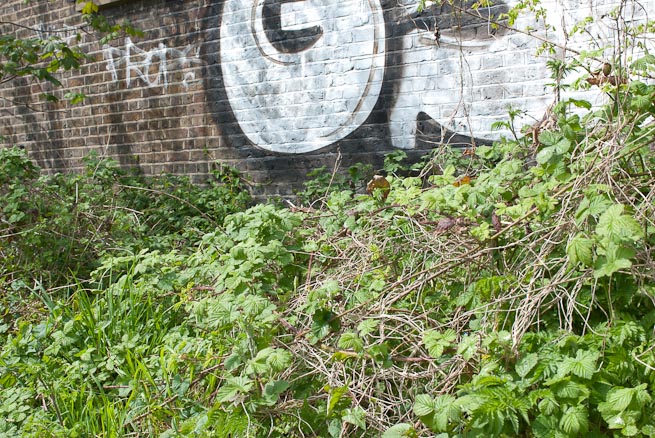 Stinging Nettles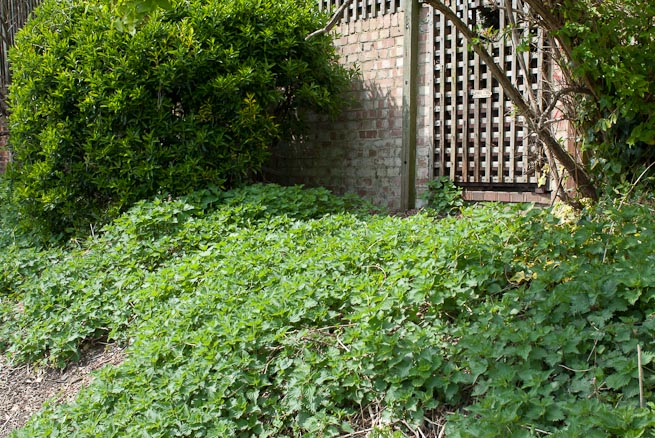 Bluebells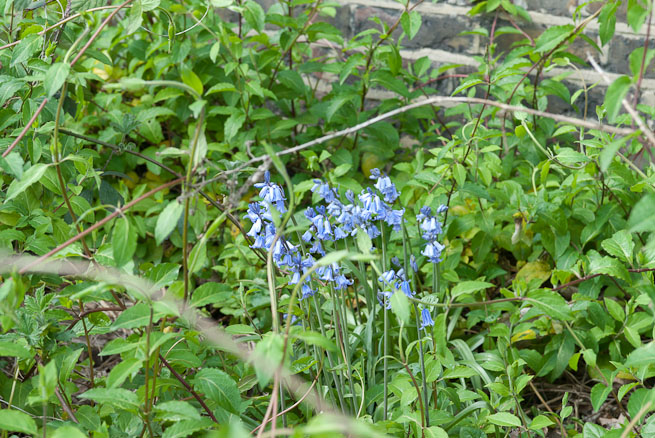 Common In Town and Country
The following plants are common out in the woods and fields of the countryside but they are not uncommon in towns either. You're likely to see them somewhere near you. All but two are edible and one of these is also edible with the right preparation. It's worth getting to know them….
Arum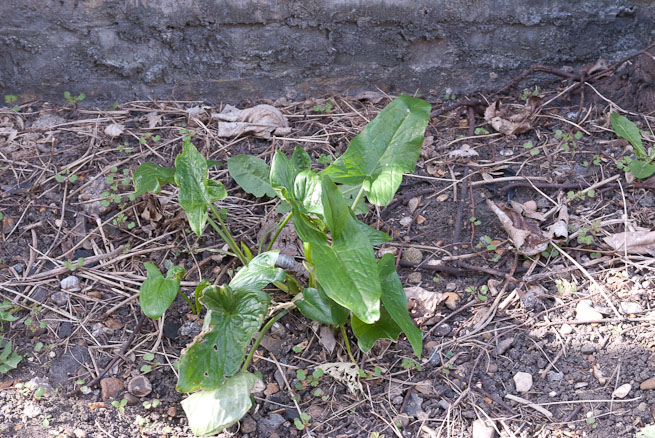 Broad-leaved Dock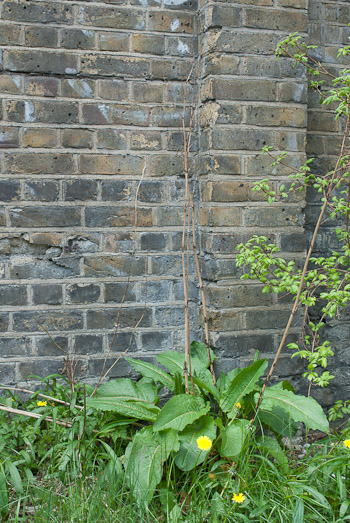 Burdock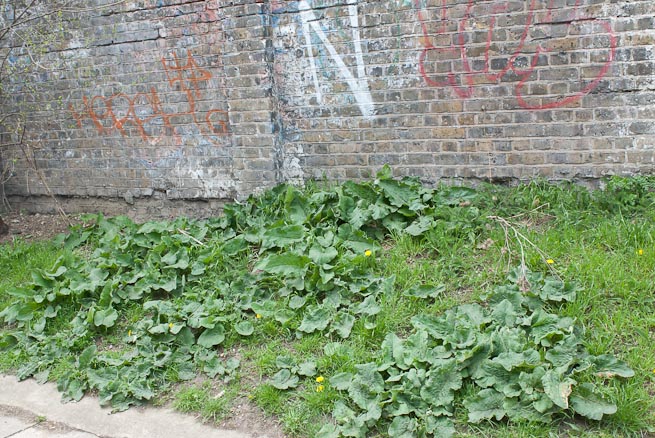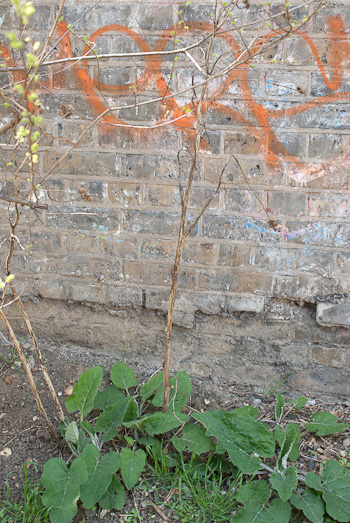 Celandines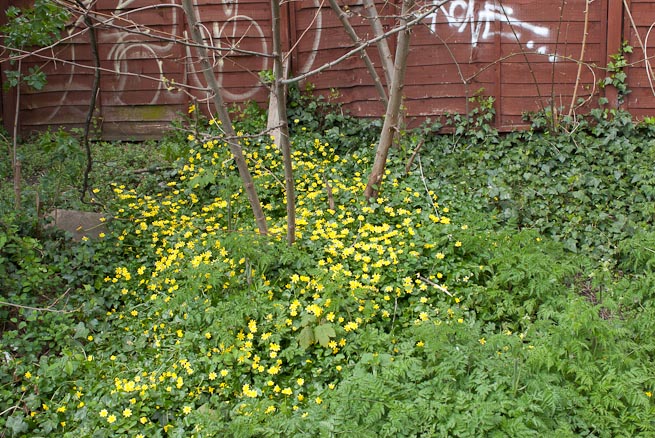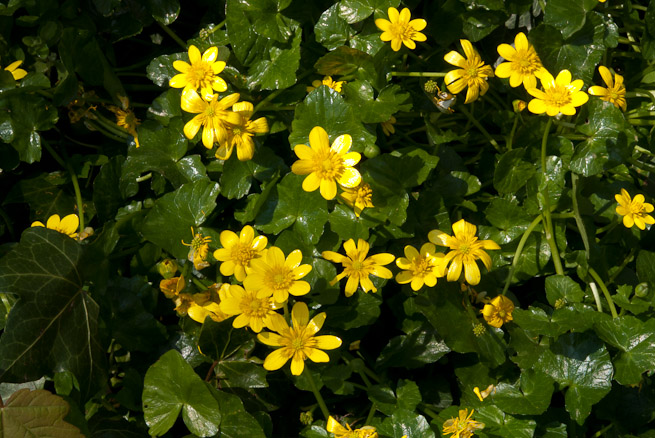 Cleavers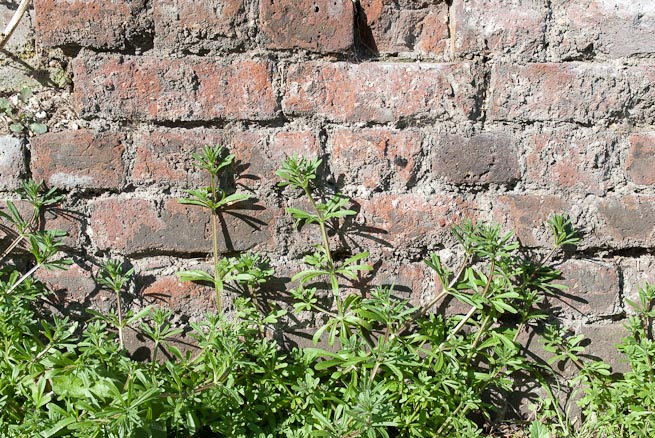 Common Chickweed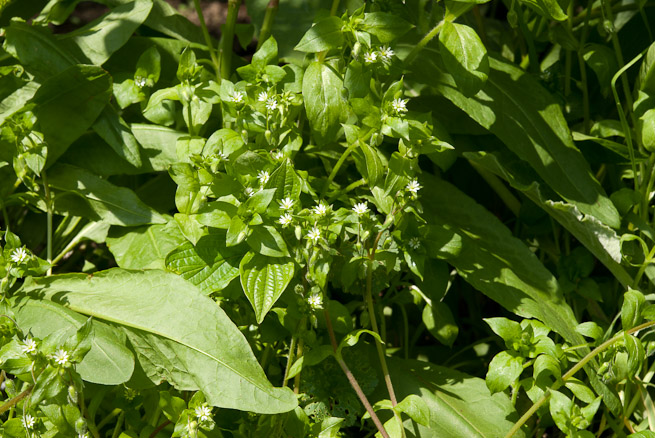 Mallow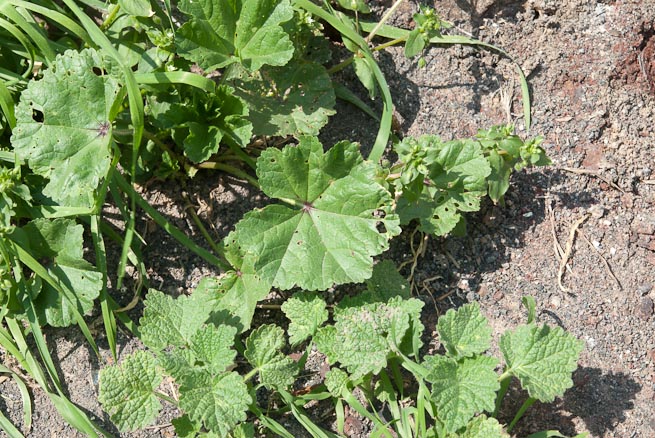 Red Dead-nettle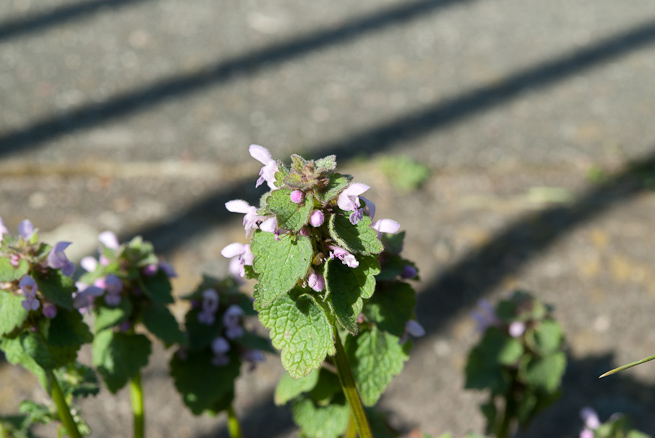 Ribwort Plantain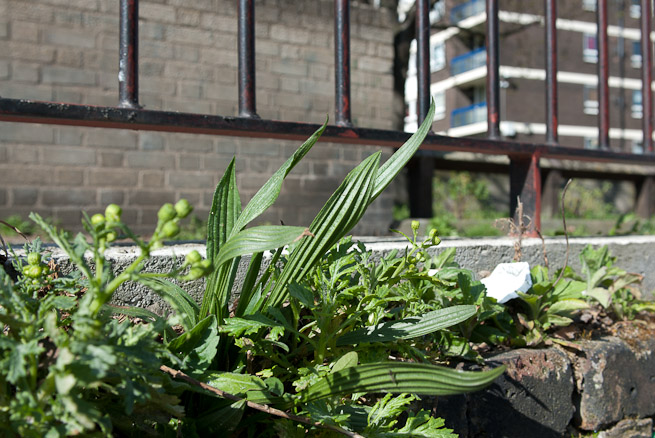 Shepherd's Purse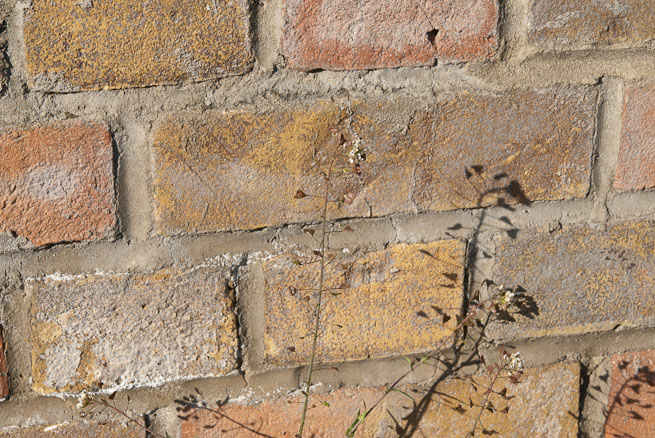 Sow-Thistles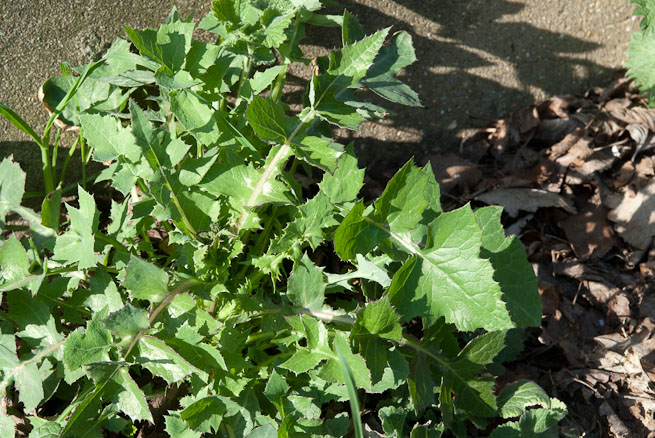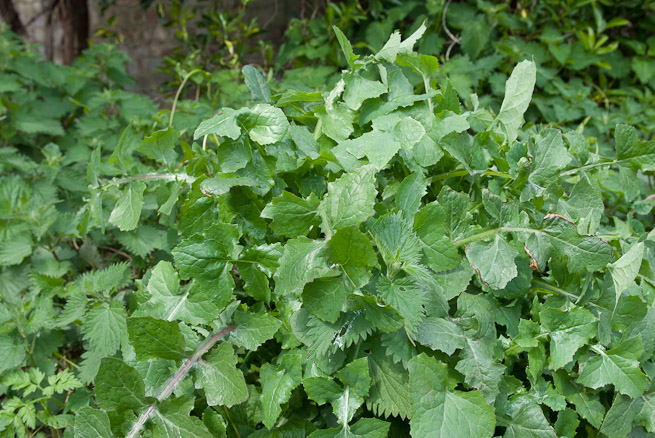 Spear Thistle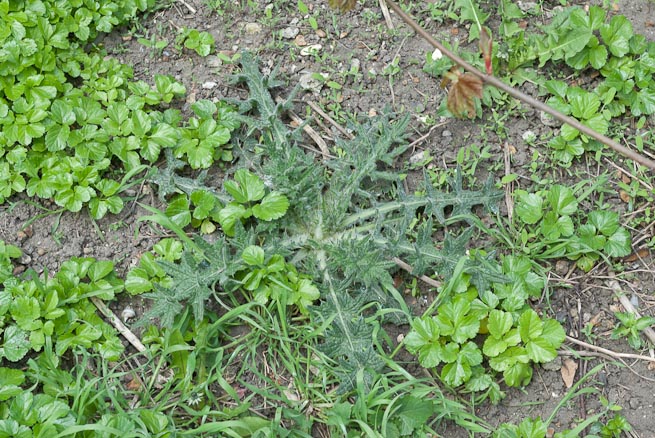 Wavy Bitter-cress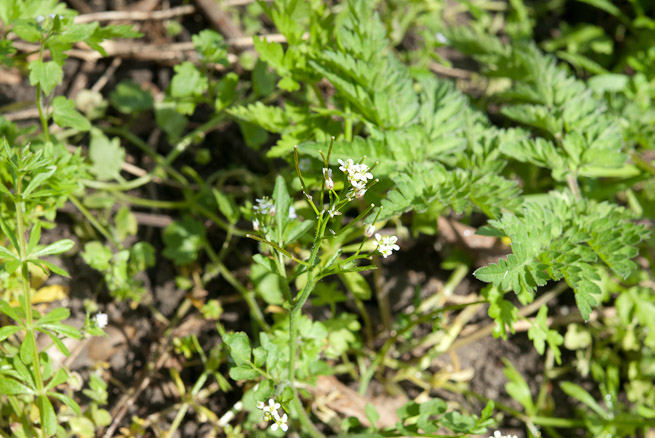 White Dead-nettle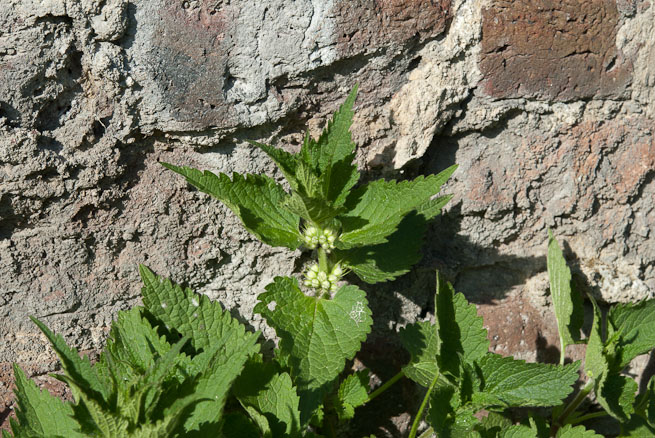 A Little More Localised
The next six plants are not as geographically widespread as those above. They may still be locally common where they occur.
Alexanders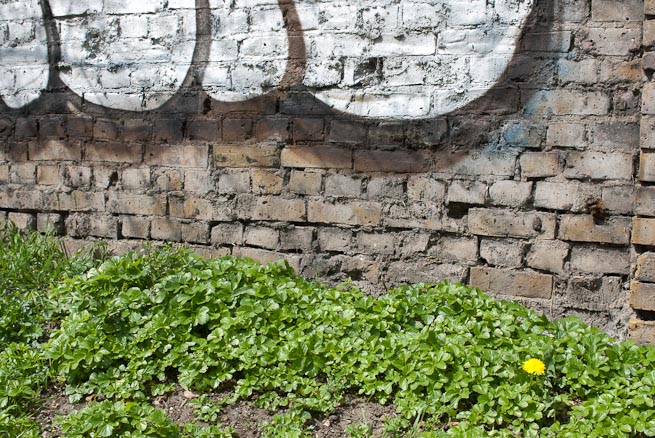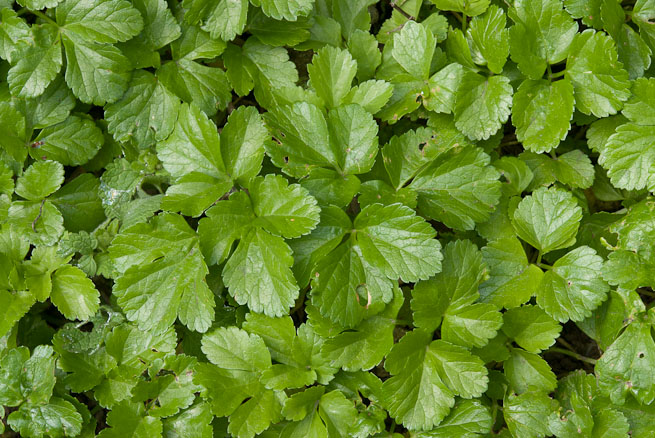 Green Alkanet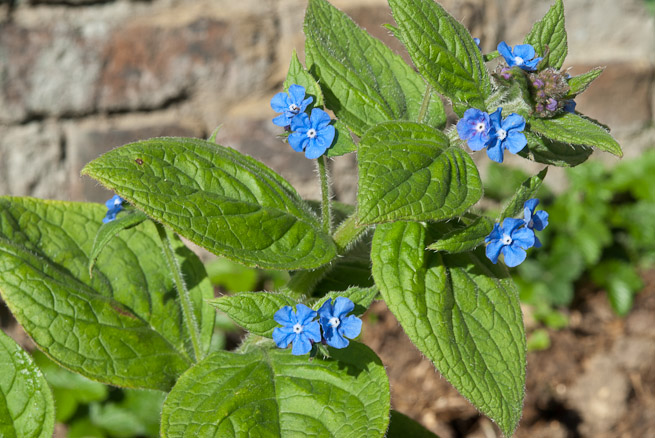 London Rocket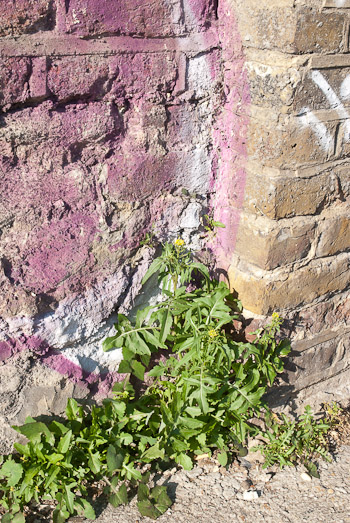 Salad Burnet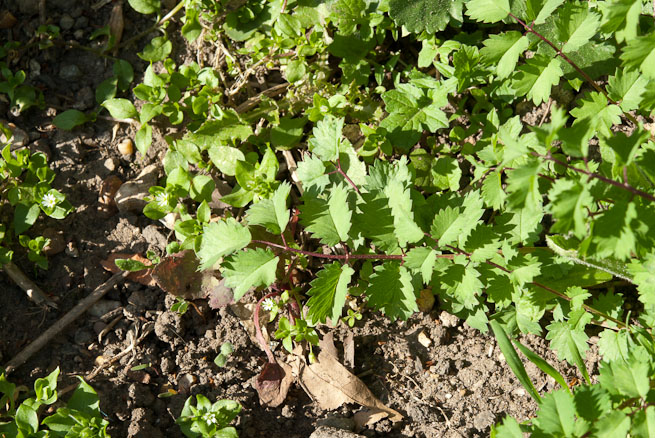 Sweet Violet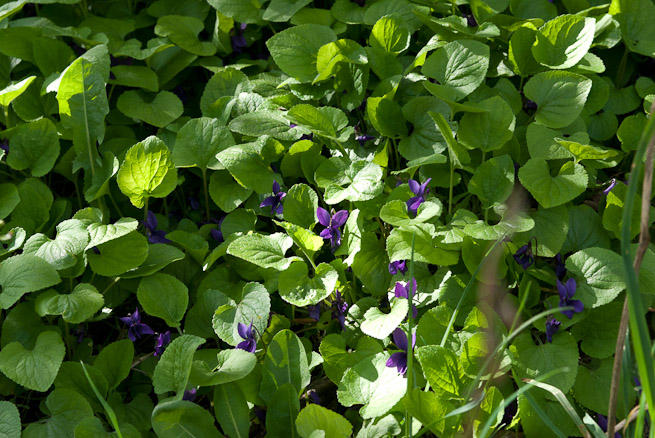 Three-cornered Leek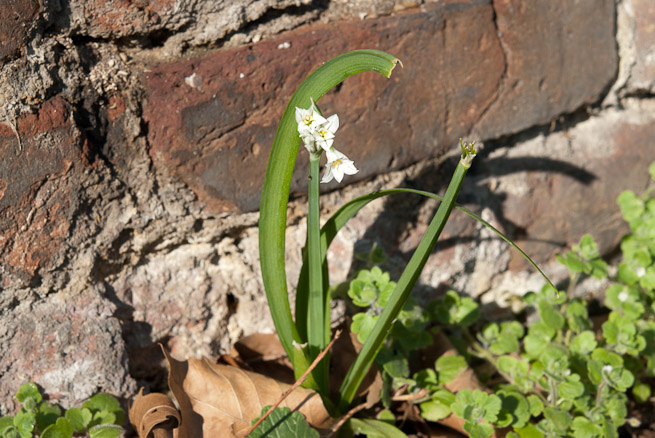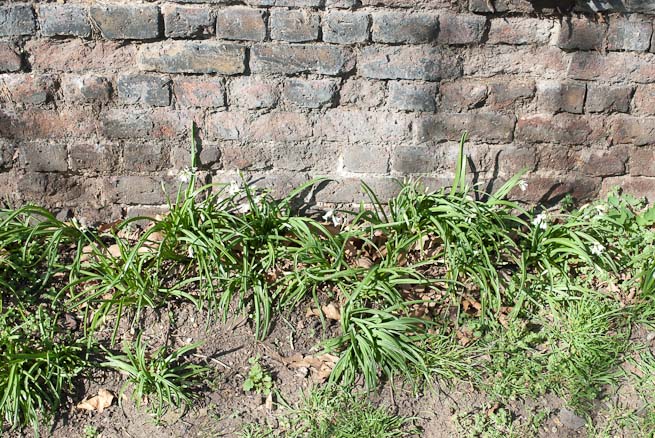 Urban Bushcraft? Think Urban Botany
While you can't head out to your local park and light campfires, build shelters or dig gypsy wells, you can certainly head out and work on your tree and plant identification.
You can see from the above examples, you are likely to find a whole host of interesting plants once you start looking. I walked around 1km (0.6 mile) and back along the canal path and the above were amongst the array of species I encountered.
In fact, you may find urban botanising more productive than some areas of the countryside. Some woodland habitats can be really quite sparse when it comes to understory plants.
The boundaries between woods and fields are generally richer, as are wayside verges and hedgerows. Waysides in towns can be just as rich and diverse as those in the country, sometimes more so due to a greater level of disturbance and introduced species.
Wherever you are located, though, I appreciate learning to identify plants can be overwhelming.
My advice is not to bite off more than you can chew. Follow these simple steps to break down the learning process:
First, switch on your 'plant radar'. Simply look out for plants.
Observe: Check out shapes, sizes, colours, shades, textures, hairs
Become familiar: Don't try to identify unknown plants at this stage. Just become more familiar.
Reinforce your existing knowledge. While you are becoming familiar with unknown plants, look for the plants you do know amongst those you don't.
Now choose one of the plants that you don't know.
Work to identify your chosen plant (there are some recommended field guides at the end of this article).
Make notes, take photographs, press leaves/flowers. Recording your findings can help you to remember how and why you identified the plant as a particular species.
Once you identify a new species, look out for it amongst all the plants you see. You may well see it all over the place once you know it.
Then, choose another unfamiliar plant and repeat the process.
NB Be careful handling unknown plants. Some can cause reactions.
Move The Mountain One Rock At A Time
If, on average, you learn one new plant per week, you'll learn over 50 new plants per year.
If you push it a bit harder and learn one plant per working day or 5 plants per weekend you'll learn over 200 plants in a year.
That may seem like a tall order for your memory but the important thing is that you get out there, start taking a harder look at plants and begin to ID a few of those you see around you on an everyday basis. Trust me, some of it will stick.
At first the ones you don't know will vastly outnumber those that you do know.
Before too long though, if you apply yourself, the balance will tip the other way and you will be surrounded by familiar friends rather than unknown strangers.
Also, remember to enjoy the process. It's a voyage of discovery and there is pleasure in learning for it's own sake too.
Urban Botany vs Urban Foraging
So what about gathering some tasty greens? While urban foraging is entirely tenable – at least to supplement your diet – there are a few common-sense considerations you should make.
Wild food is wild food: It doesn't matter where you harvest it, you still have to be just as mindful of not poisoning yourself if you are collecting in town as you are in the countryside.
Health and hygiene: Urban environments by their very nature tend to be more heavily used than their rural counterparts. An obvious thing to be mindful of is areas where people exercise their dogs. Remember also that people tend to use parks and canal paths to relieve themselves (particularly on their way home after a night in the pub).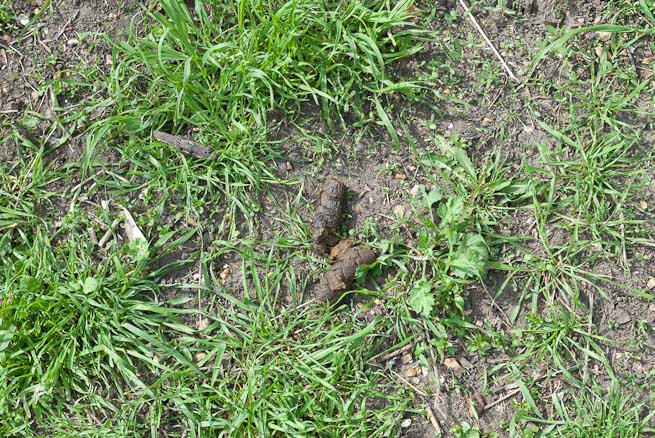 It's not just domestic animals and humans we have to concern ourselves with. There is plenty of feral urban wildlife too. For example, some of the spots I stopped to take photos smelt strongly of foxes. Some urban areas have a higher density of foxes than rural areas.
Litter is also an issue. This can range from crisp packets to soiled tissues to used needles. Think about where you are putting your hands.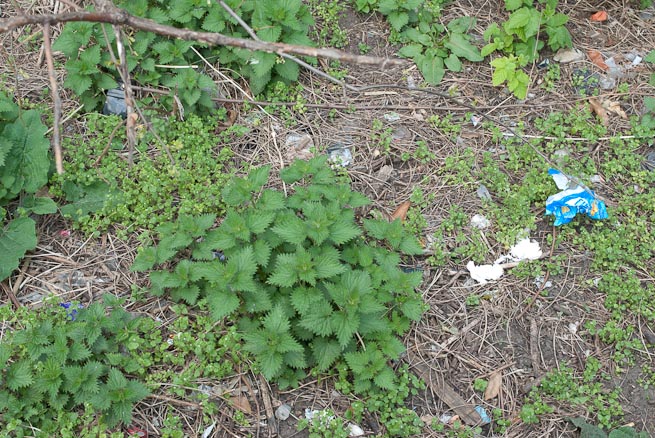 Perhaps people would care more for their environment if they learned more about the value of the plants that are all around them?
What do you think? Have you studied plants in urban settings? Have you found interesting plants in a town near to where you live or work? Let me and other readers know in the comments.
Plants, The Law and Conservation
You should know the law with respect to picking wild plants and respect people's private property.
Please read the BSBI's Code of Conduct for the Conservation and Enjoyment of Wild Plants for guidance on best practice.
A Little Disclaimer
This article is not a complete treatment of all edible plants. Nor is it a complete treatment of all poisonous plants. If you want to learn more about plant identification you should invest in some good field guides. The safest way to learn about wild edibles is for someone who already has the knowledge to show you in person. Any foraging you do on your own is at your own risk.
The most important thing to remember when identifying wild foods is:
IF IN DOUBT, LEAVE IT OUT!
Recommended Field Guides
Some good field guides are as follows. These are the ones use most often:
Related Articles on Paul Kirtley's Blog:
Conopodium majus: Pignuts and How to Forage for them
Brooklime, Veronica beccabunga
Primrose, Primula vulgaris: Wild Food?