Survival Foraging: A Realistic Approach
Survival Foraging: A Realistic Approach
There are many edible wild plants. Leaves, shoots, flowers, berries, nuts, seeds, roots, and bark of different plants and trees can provide us with some form of sustenance at different times of the year.
What's more, foraging is fashionable, having featured on several TV programmes in recent years. Wild foods are even showing up on restaurant menus. Whether harvesting from nearby hedgerows or purchasing from a local market, many people are taking a greater interest in wild foods gathered from the countryside.
But there is a big difference between nibbling on some tasty wayside morsels and being able to live from the land. For a given environment, living from the land requires a detailed knowledge of the food resources available as well as the hunting, fishing and foraging skills to utilise those resources.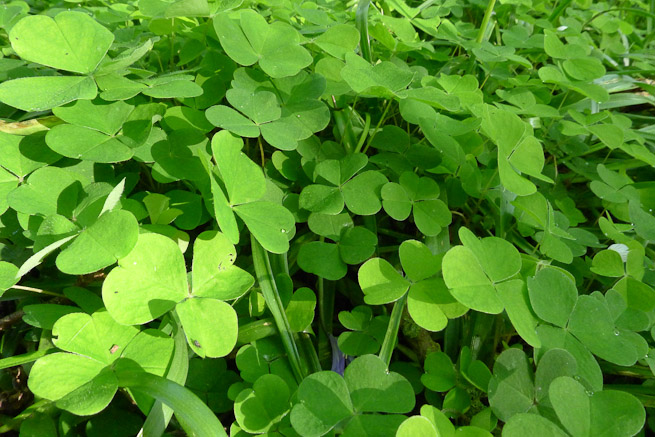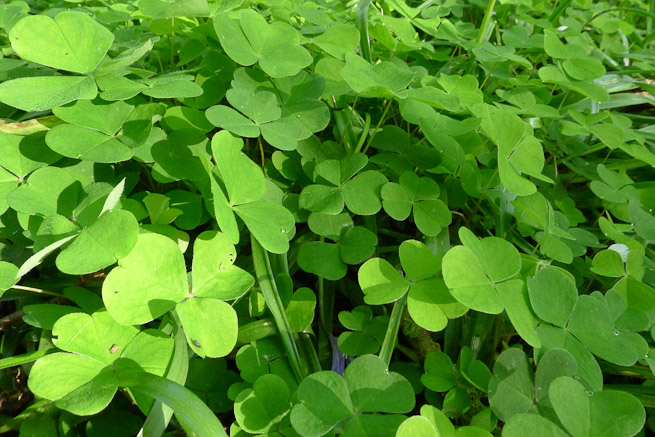 In terms of plant foods, to start with you need to know which are edible and which are poisonous. This isn't black and white either. Some plants can only be safely eaten at certain times of the year, while they contain toxins in other seasons. Others require processing to remove toxins. You must also be able to recognise the optimal time to harvest a particular species, so you obtain the greatest food value.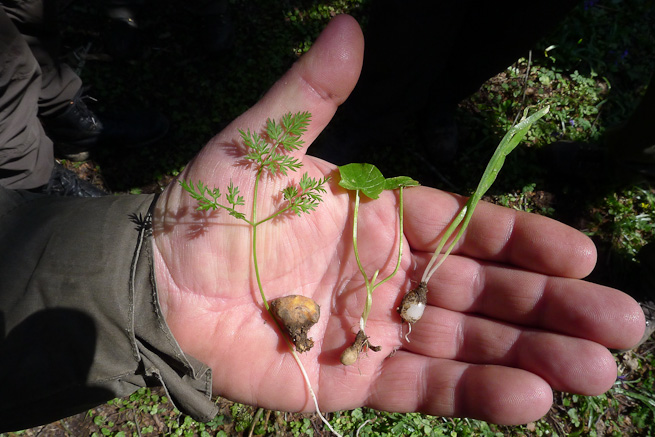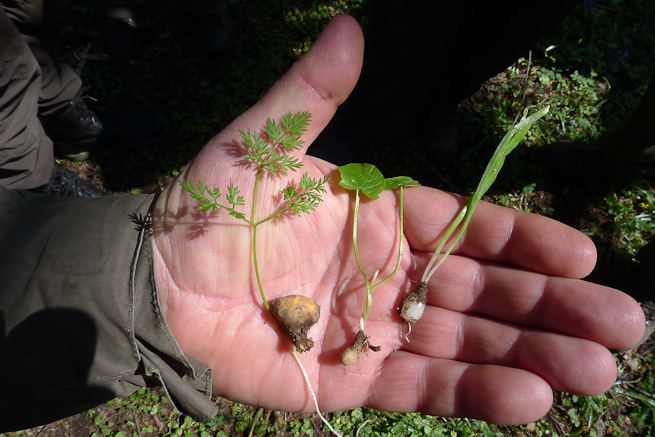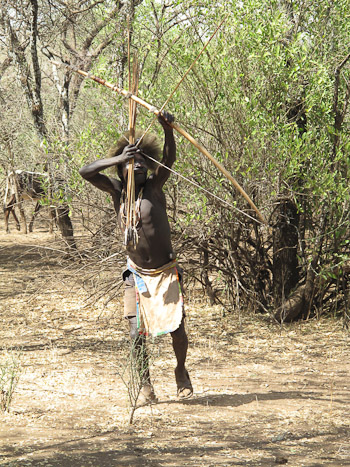 If we look at societies across the globe that still live close to the land, it is apparent that this kind of knowledge is essential. A detailed understanding of food resources would also have been essential to our forebears who lived a hunter gatherer existence. Unfortunately for those of us who are interested, because this way of life no longer exists in much of the world, a great deal of know-how has simply been lost. Archaeology can provide snippets of information but nothing close to what is likely to have been the full picture.
Some plant foods which are thought to have been important in the diet of our ancestors require significant processing to remove toxins, to make them digestible, to increase the amount of available nutrition or so that it can be kept until the next season. In many cases the exact methods used can only be speculated upon, with experimentation by researchers allowing their theories a degree of validation.
Storing food obtained during a seasonal glut and – if possible – keeping it until a period where there may have been very little food available could well have been very important.
Starting From Scratch
What we do know for sure is that if today you found yourself lost, stranded, marooned, hiding or, for any other reason, needing to gain sustenance from the land, you would not have the benefit of last season's provisioning. Nor would you have any tools or implements prepared to process the more difficult foods that may be available right now. You'd have to start from scratch, with no savings in the bank as it were.
We should also be honest – none of us have the skill, knowledge or experience in living from the land that one of our European hunter gatherer forebears would have had before the onset of farming. Nor would they recognise the land we now occupy – we have altered it so much.
Given how we travel these days, if you are lost or stranded somewhere wild, you may find yourself needing to find food in a part of the world you are not as familiar with as the environment local to your home.
So, if you do find yourself needing to keep yourself alive from what you can forage, you are starting from a tough position. What we need to learn first then, so that we can stand on our own two feet and feed ourselves (at least for a little while), are plants that are:
Easily Identified
Our ideal food plants are easy to spot, easy to recognise and have few, if any, poisonous lookalikes. Where there are toxic lookalikes, we need a failsafe method of differentiating between them.
Widely Distributed
Some of the best survival food plants are those that have a wide geographical distribution. You won't have to be in a very specific environment to stand a chance of coming across them.
Relatively Common
As well as being widely distributed, the best survival food plants are also relatively common in the territories where they do occur. You won't have to go as far before you encounter them.
Easily Processed
As mentioned above, if we are thrust into a situation where we must feed ourselves from the land, we are unlikely to have any specialist processing equipment. Also, some processes are time-consuming, requiring us to work on them for some time. Others just need time to work; for example leeching or fermenting. If I have to soak something in water for several weeks to make it edible, it's not much use to me if I'm hungry right now. Plus we don't want to be spending precious energy processing a food source if we don't need to. Prioritise the easily-processed foods. If we can consume the food immediately – or almost immediately – on finding it, this will be a good source to go for. This basically translates to plant foods that can be eaten raw or easily cooked on an open fire.
Available (for a good portion of the year)
Our ideal survival plant food sources will also be available to us for longer than just a short window of time. There are some great fruits that are easy to recognise, available around much of the Northern Hemisphere for example; they are relatively common and can be eaten immediately. They are, however, only ripe for a short period of time and if we don't get to them quickly, some other creature will. I'm not suggesting you ignore them if they are available but you're going to need to have other options for the 50 weeks of the year they aren't available.
A secondary consideration for availability is making sure you know a spread of plants so you stand a reasonable chance of finding at least one of them at any given time of the year.
Providers (of a favourable return on energy invested)
What you should be considering is how much energy you need to expend versus how much energy you will get in return. Check your thinking carefully. Don't fall into the trap of sitting in a shelter, doing nothing. The food won't come to you! This is definitely a time for thinking "nothing ventured, nothing gained". And the more plants you know, the more food you're likely to gather while walking a particular foraging route.
That said, you still need to prioritise. There are only so many hours in a day and you are burning calories continuously. Make sure what you collect counts.
I like to think in terms of two broad profiles:
First we can look for plants that are going to give us a good amount of energy just by finding one or two of them. They may take a bit of effort to collect – digging up a large root for example – but we get a good reward.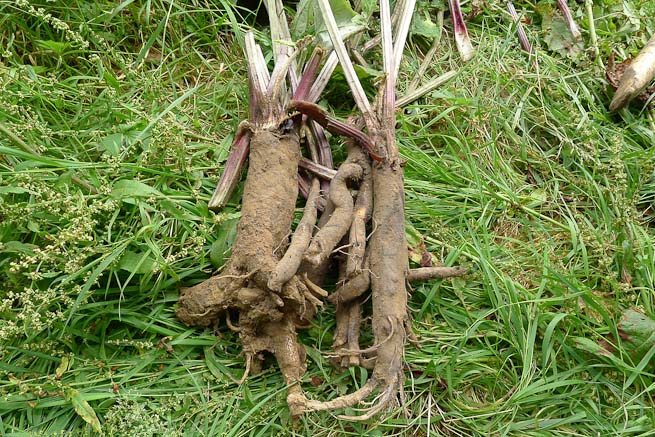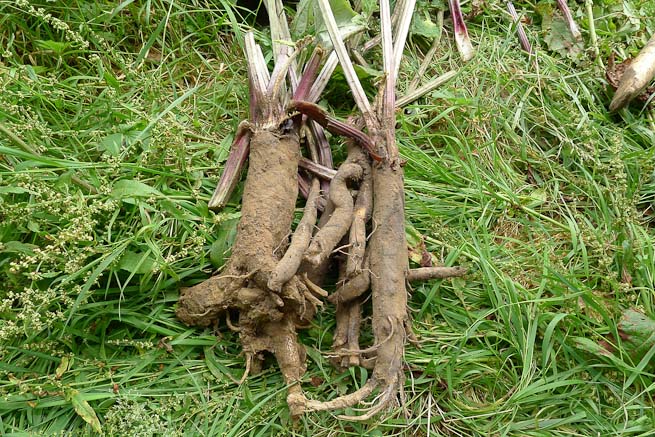 The second profile is one of a plant where we may only get a few calories from each instance of the plant but they are easy to collect. So we don't expend much energy in the collection. This profile is best when many of the same plants grow together, alongside each other. Then we don't even have to expend much energy moving from one instance of the plant to the next.
Energy Requirements
So how much energy do we need? What type of food should we be consuming?
Before I get into that, you'll be forgiven for already wondering "why all this talk about food? Can't we go without food for three weeks anyway?"
Not eating anything for three weeks may be survivable if you are rescued in week four and taken to hospital. There you'll be fed intravenously because your digestive system will have stopped working. Studies have shown that you are much better off getting some food – even a small amount – into your system on a daily basis than eating nothing at all for an extended period of time. This will keep your digestive system from shutting down completely.
It's also important to understand that if you eat the right sort of food, it will help you burn your body's fat reserves more efficiently as well as reduce the amount of muscle loss that would otherwise occur. You'll stay stronger for longer and if you are successful with fishing or trapping, you'll also be able to take on board the full value of these foods too.
The recommended daily energy intake for an average man is 2,500 calories and for an average woman it is 2,000 calories. If you are working hard physically or the environment is cold, you are quite likely to burn through more than this.
Studies have shown, however, that taking on only 500 calories of starchy, carbohydrate-filled plant food per day will maintain your digestive functions and provide enough energy to significantly reduce muscle loss compared to eating nothing. So this consideration should also inform the types of plant foods we prioritise when living off the land.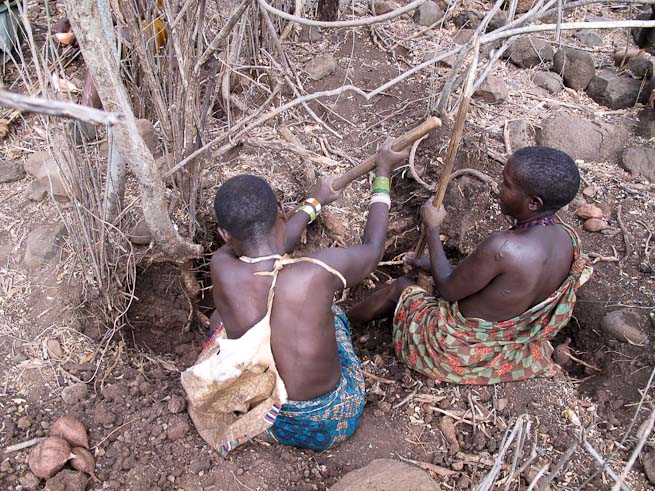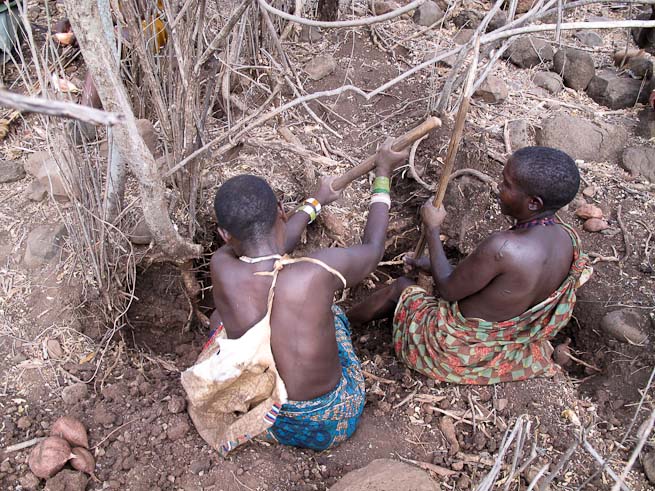 In this context it's interesting to note that the fallback food Hadza hunter-gatherers resort to when more preferred foods are not available are underground tubers of vines. These tubers are underground storage organs (USOs) which contain carbohydrate in the form of starch and generally available all year-round.
In future articles, I'll be expanding upon this notion of fallback foods and looking at specific species which fit the bill for the survival forager based on the criteria above.
Related Articles on Paul Kirtley's Blog:
Conopodium majus: Pignuts and How to Forage for them
Foraging For Spring Greens: Some To Eat, Some To Avoid