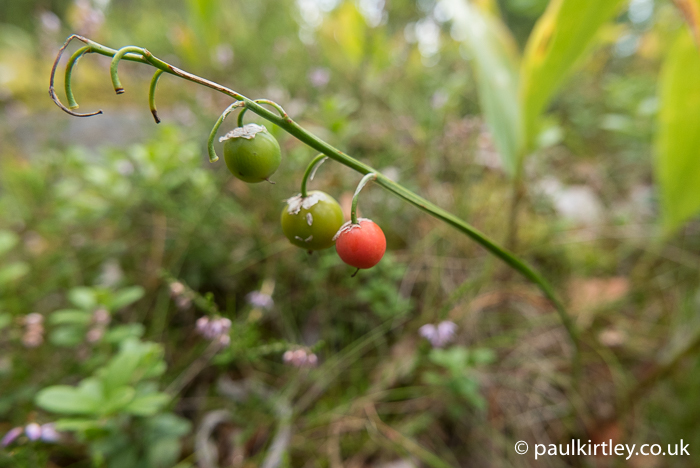 Wild Wanderings 9 – Gottröra, Sweden
Wild Wanderings 9 – Gottröra, Sweden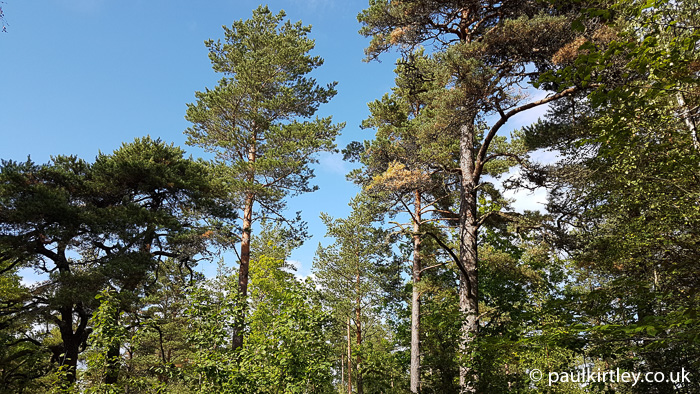 You don't always have to travel far to have a wild wandering. Admittedly for this edition of Wild Wanderings, I was already in a rural part of Sweden. All I needed to do was to step back into the woods and there was a range of interesting, trees, plants and fungi…
Gottröra, not far from Stockholm, was the venue of the 2017 Bushcraftfestivalen. I had been invited there to deliver some fire workshops over the weekend festival as well as be one of the adjudicators on the Swedish bow-drill championship, which is held at the event. If you haven't listened to it yet, I recorded a series of short interviews and conversations with other workshoppers, presenters and organisers at the event for Paul Kirtley Podcast Episode 22.
Despite it being only a small hamlet, you may have heard of Gottröra, not just because the Bushcraftfestivalen has been held there since 2016 but also because of the "miracle of Gottröra". On 27 December 1991, Scandinavian Airlines Flight 751, following take off from Stockholm airport, made an emergency landing in a field near Gottröra, after both engines failed. The aircraft broke into three parts but all 129 passengers and crew survived.
I travelled to Sweden with a couple of my team from Frontier Bushcraft. Since we travelled by plane (it's only a couple of hours from London), we couldn't take a lot of equipment with us or any materials for our workshops. We carried with us enough for a basic teaching camp plus our personal clothing and equipment. All the raw materials, we would have to source locally.
On arrival, we found an area we could base ourselves, on the edge of the forest, close to the main display area of the event. We set up some group tarps as a teaching area and erected our personal sleeping set-ups. We then needed to source materials for our fire workshops.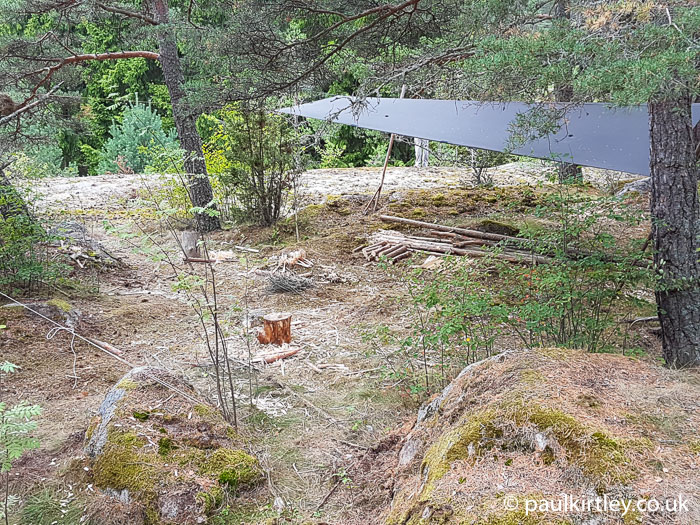 The focus of our fire workshop was to be feathersticks and bow-drill. So, we needed to source straight-grained, dead, standing timber for feathersticks, suitable dead, dry wood for bow-drill friction fire sets plus tinder materials to take embers to flames.
Wilderness Bushcraft Applied
Turning up in a foreign country, going into the woods and getting everything we needed was also going to be a teaching point within the workshops. The capability to locate, identify and use the correct resources with the skill necessary for success is the purpose of learning wilderness bushcraft skills.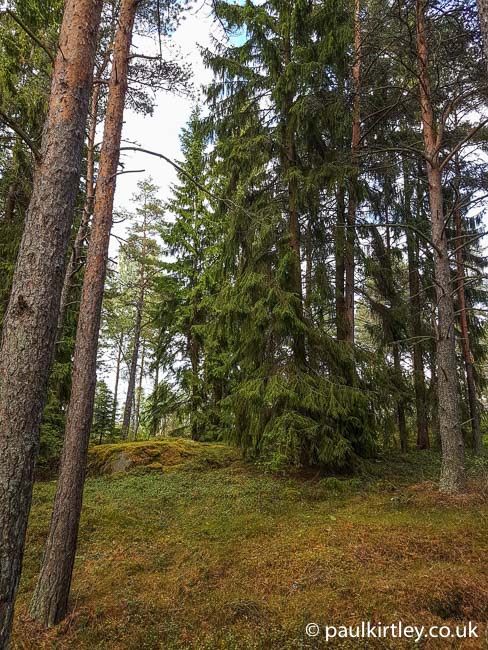 For feathersticks, there was plenty of dead, standing Scots pine, Pinus sylvestris, from which to select some quality lengths. For bow-drill sets we found willow, Salix, common juniper, Juniperus communis, and again made use of Scots pine, Pinus sylvestris. I was particularly pleased with the bow-drill materials collected. We had found three species with wood in viable condition for the friction parts of bow drill sets within only a few hundred metres radius of our teaching area.
In terms of finding tinder materials, it was a little harder but we found a limited amount of dead bracken, Pteridium aquilinum, some outer bark of common juniper, Juniperus communis, and plenty of dead grass, Poaceae, which became dry enough once we had left it suspended in some branches near our camp, where it benefited from the sun and breeze for the afternoon. With a bit of preparation of our foraged materials, including fashioning bow-drill sets, we were ready for our sessions, starting the following morning.
While we were out wandering, I also took the opportunity to take some photos of other species that caught our attention. The photos in this article were all taken 25-27 August 2017 inclusive.
Eye-Catching Fruit and Fungi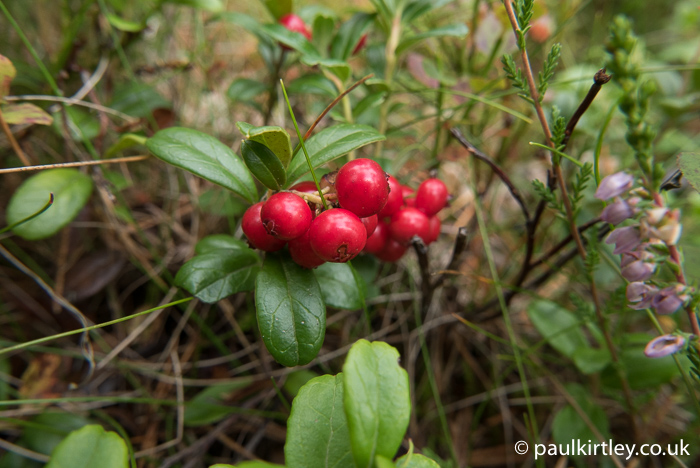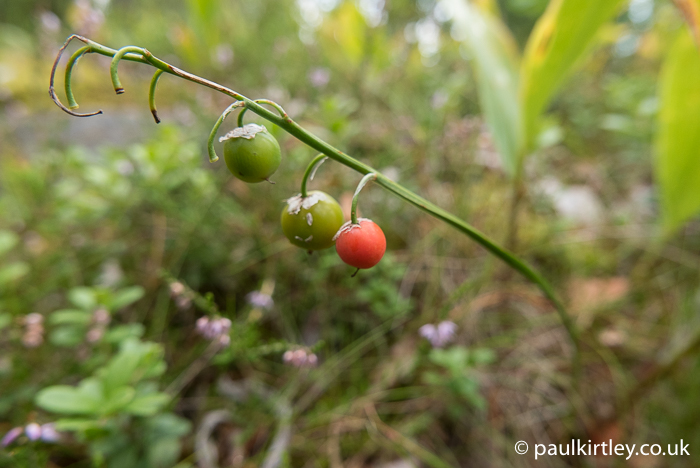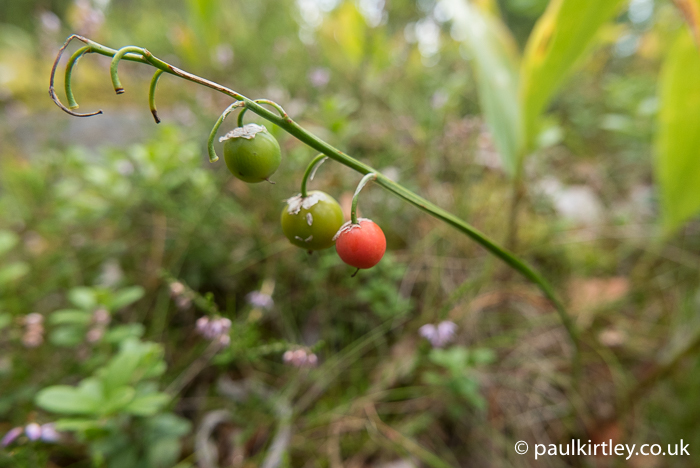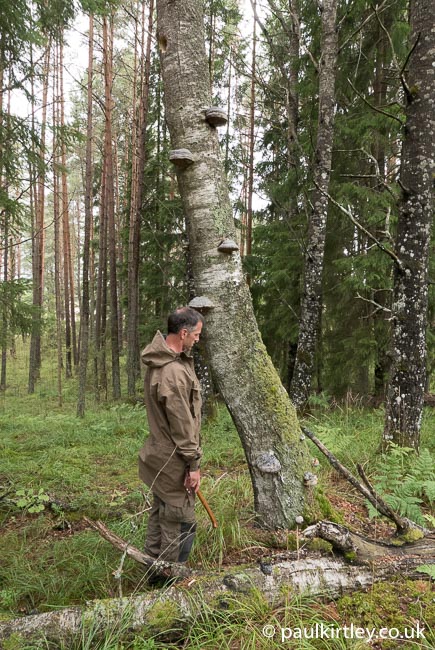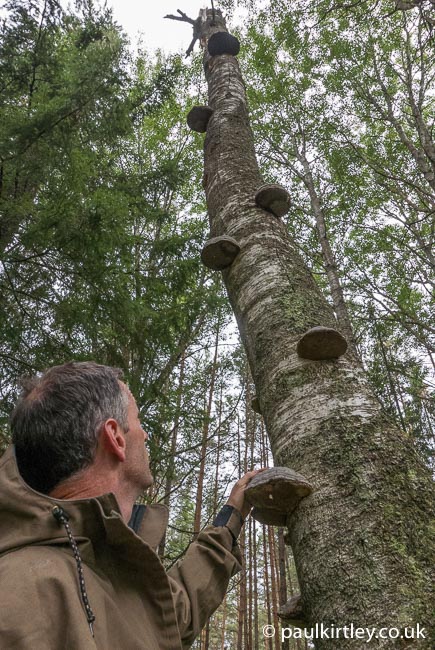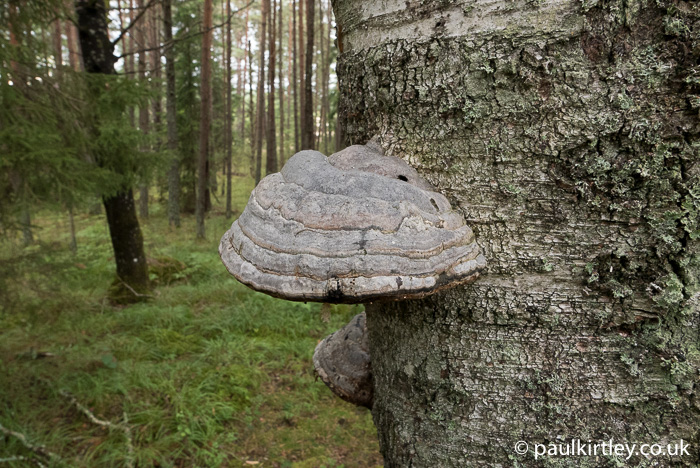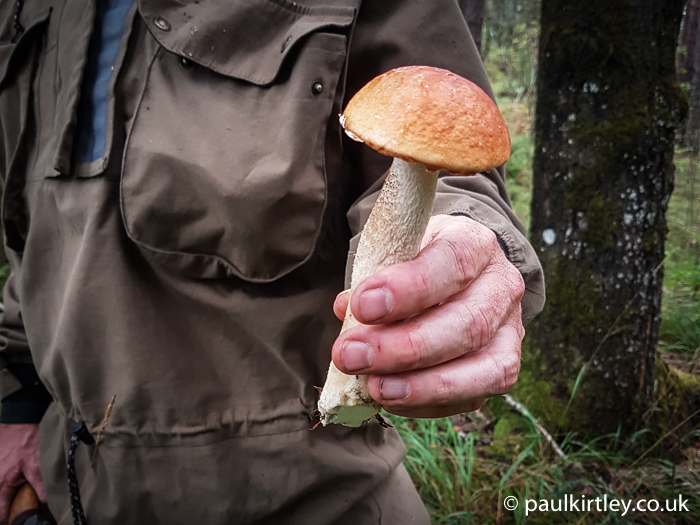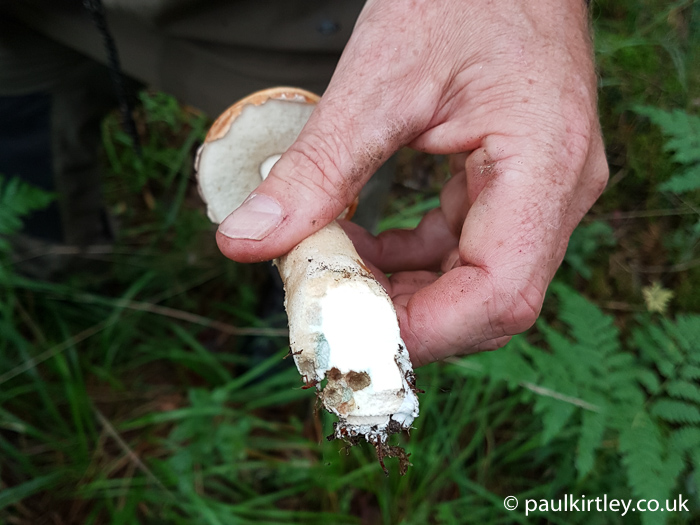 The Materials Collected Were A Flaming Success
You can see some photos of my demonstrations at the workshop, taken by participants, here and here. More important than what I did, however, was what the participants achieved. Below are a couple of images I managed to snatch while helping the many people we had at each session. At times it felt like the three of us on my team were a little over-run, we had so many people in our workshops but it was enjoyable and satisfying to be at the centre of such great enthusiasm for these skills.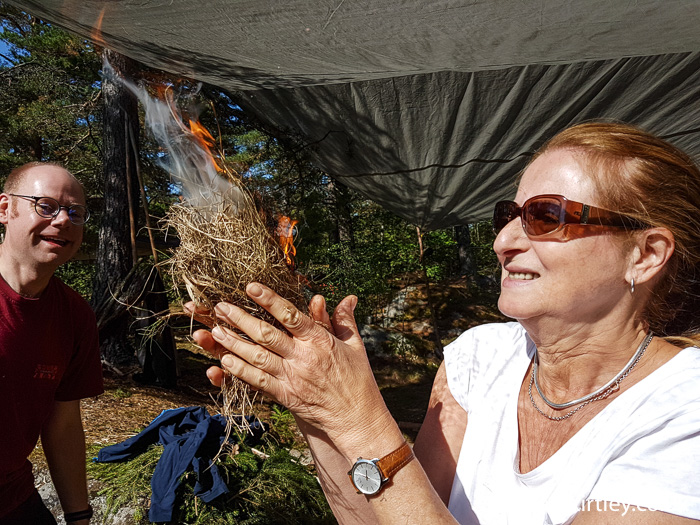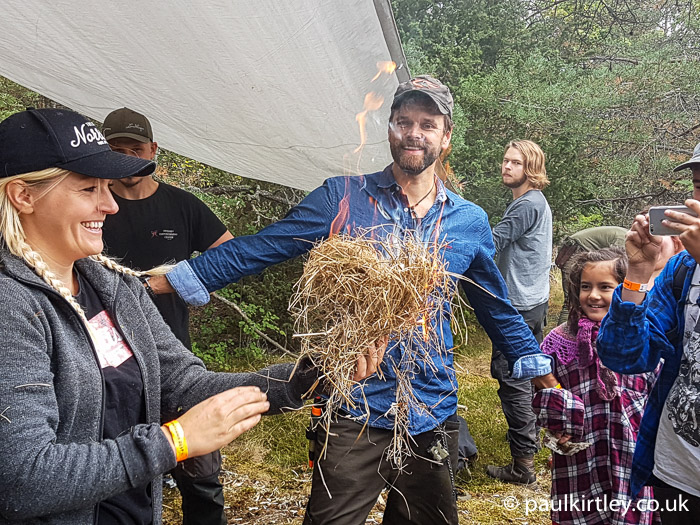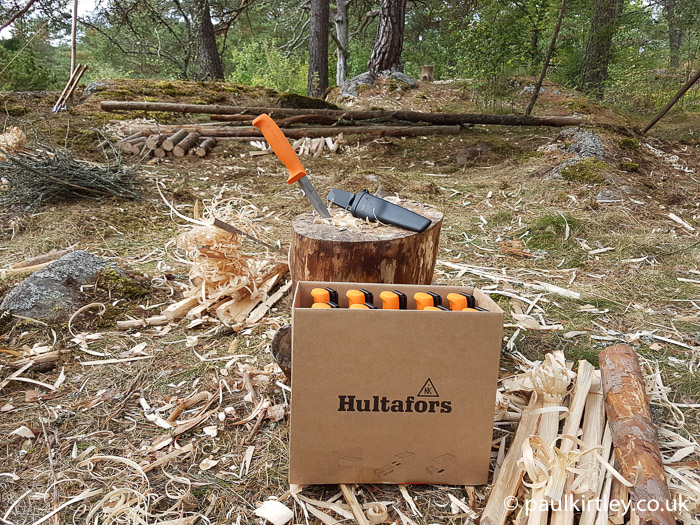 We had a wonderful time at the Bushcraftfestival and look forward to visiting our friends – old and new – in Sweden again in the future. We're thankful to everyone for making us so welcome and to the forest for providing what we all needed to share skills.
What Are These Wild Wanderings Blogs Anyway?
Wild Wanderings is a series of photoblogs of elements of nature which, having caught my eye while out and about, I want to share with you, the reader. These observations are typically related to tree and plant identification, animal tracks and sign and other aspects of natural history which pertain to bushcraft and survival skills.
These blogs do not usually contain much written explanation other than concise photo captions. This is intentional, as writing long descriptions, including background facts or a large amount of context, whether it be historical or contemporary, slows down the sharing of these images with you.
Photographic Kit
Some of the photos in this article were taken with a Samsung Galaxy S7 Edge phone. The rest were taken with the diminutive yet powerful Leica D-Lux (Type 109).
Related Material On Paul Kirtley's Blog
PK Podcast 022: Conversations From Bushcraftfestivalen
PK Podcast 024: Why Your Bow-Drill Time Obsession Is Important
How to Avoid Mistaking Lily-of-the-Valley for Ramsons
The Easy Way to Use Fomes Fomentarius as Tinder