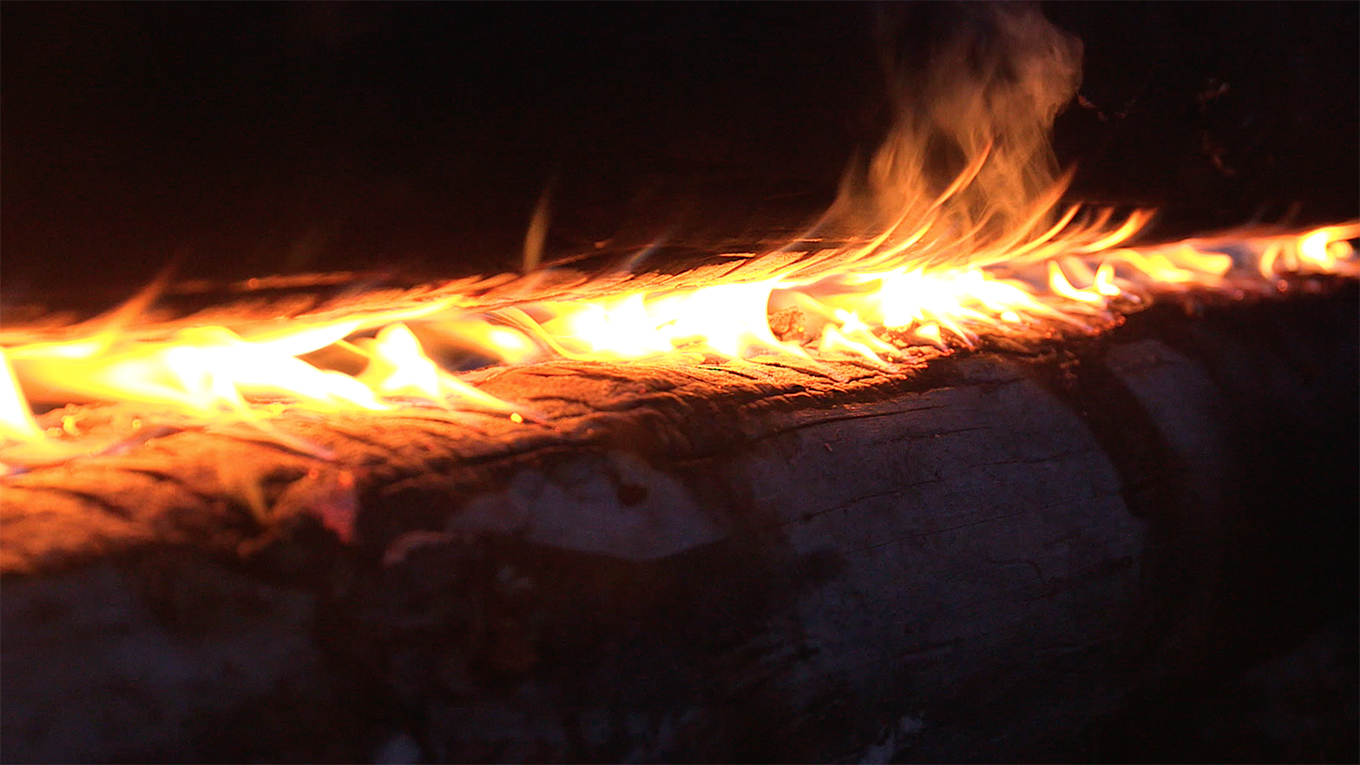 Nuorssjo: The Best Log Fire?
Nuorssjo: The Best Log Fire?
Long-log fires or "long fires" seem to attract a disproportionate amount of attention in modern bushcraft circles. They are often effectively re-created in miniature by people understanding some of the principles but not having access to the materials, venue, or both, in order to fully apply these techniques. The masters of this type of log fire in the forest, however, are probably the Sámi and it's from them I take my guidance.
Previously, I have written about how to build long-log fires as well as lean-to shelters which may be used in combination with these fires. The long-log fires in these previous articles have largely focussed on the three-log version, sometimes referred to as a nying fire (such as in the book of one of my old mentors, Lars Fält's Uteliv på Vintern), although some folk refer to all long fires made of sizeable logs as "nying".
Regardless of the three-log/nying nomenclature variations, there is another type of long log fire, one which, on the face of it, has greater simplicity still. This type of fire is described in a Swedish book on traditional fire craft as "den bästa stockelden", meaning literally "the best logfire". It uses two logs only and is called nuorssjo. It is trickier to light than the three-log long-log fire (which can effectively be ignited through sheer volume of flames) but has other virtues hidden within its subtlety.
The three-log fire burns relatively rapidly, strongly at first, weakly later on. The strong combustion, with its resultant high consumption of oxygen and great convection currents, creates cold drafts low down around the fire as air rushes in to replace the warm air rising on the strong updraft above the fire. Also, the construction of the three-log fire means you gain most radiant heat from it if you are raised up, somewhat above the lower logs. This is why the three-log fire partners well with a lean-to with a raised bed (such as the one shown here here).
The two-log fire, on the other hand, is more subtle, both in ignition as well as action, but the result is more a more gentle and much more steady, long-lived, warmth. This is referred to as a "standstill" or even "stagnant" heat. Moreover, the heat is given out sideways, at a level where lying next to the fire provides optimum warmth. In the video below, filmed while I was in Sweden, I find the correct materials in the appropriate environment to build what some of the old-timers there call the best log fire…
Related Material
Axe Choice For The Northern Forest
How To Build An Arctic Lean-To
Tree Felling For Winter Firewood: Axe and Saw
PK Podcast 006: Winter Outdoor Life Tips, Thoughts And Perspectives
My Wilderness Axe Skills And Campcraft Book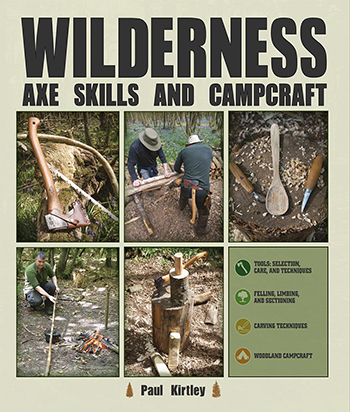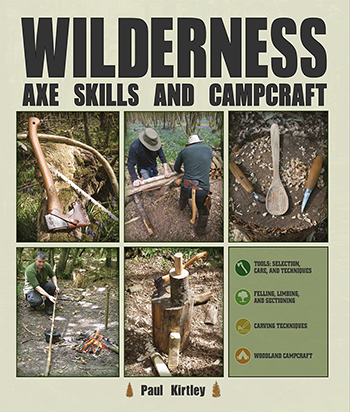 Find out more at wildernessaxeskills.com