Tree And Plant Knowledge Is All Around You
Tree And Plant Knowledge Is All Around You
It's difficult to go anywhere without being presented with the opportunity to extend or refresh your tree and plant knowledge, even in urban environments.
Previously I've written about urban botanising and making the sharpening of your tree and plant identification skills part of your daily practice.
So it was the other day when I was up in London for a day of photography, familiarising myself with a new camera.
It's likely that regular readers of my blog will have recognised photography is one of my passions and one that I love to combine with writing to produce articles here, on this website and for print publications such as Bushcraft & Survival Skills Magazine.
We had chosen a couple of iconic London landmarks – the Thames Barrier and Tower Bridge – as our main photographic subjects for the day.
Riverside viewing of the Thames Barrier from the north side of the river is via Thames Barrier Park, a 34-acre landscaped green space on regenerated land in the historically industrial area of Silvertown.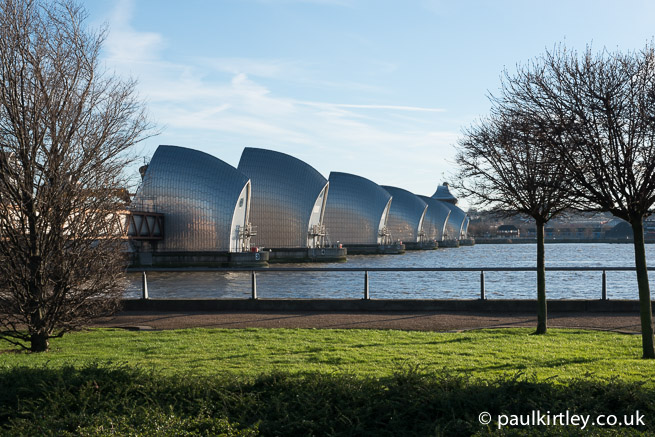 Even in winter it is a pleasant space to visit, an oasis of green. The park contains many interesting species of trees and plants.
It was a sunny yet chilly afternoon. We spent some time down by the river taking photos of the Thames Barrier itself. We then explored the park a little.
With bare branches and light bark illuminated by the low-angled bright sunshine, the park's birch trees stood out in stark contrast.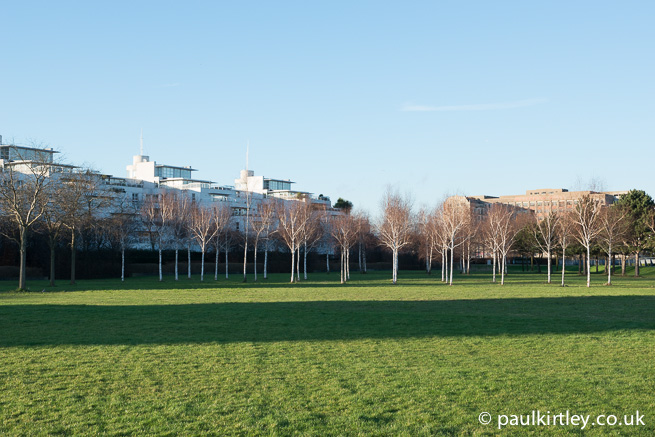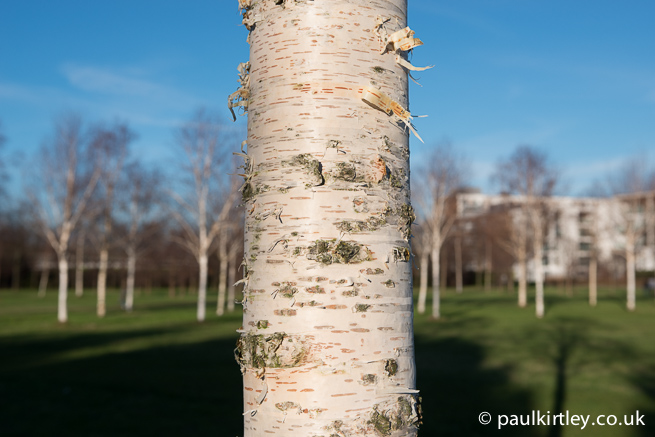 The birch bark here is particularly noticeable as many of the birch trees in the park are Himalayan birch, Betula utilis, commonly used by landscapers due to its attractive nearly white bark. I love the straightforward scientific naming of this tree; like our native silver birch, Betula pendula, Himalayan birch is very useful – it has great utility. Hence the Latin name utilis.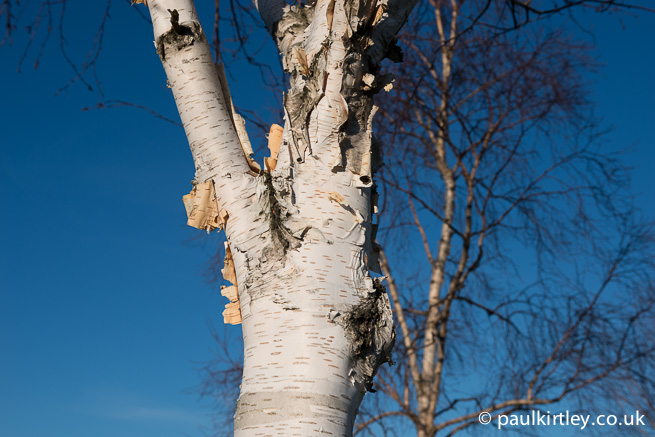 As the breeze coming off the Thames started to chill our bones, we retired to the visitor pavilion. This modern building contains a light and airy cafe with floor-to-ceiling glass leaving little to obscure views of the park.
Here, as we drank our coffee, we were literally surrounded by tree and plant information. The large panes of glass in the cafe windows are etched with the scientific names of many of the species planted in the park.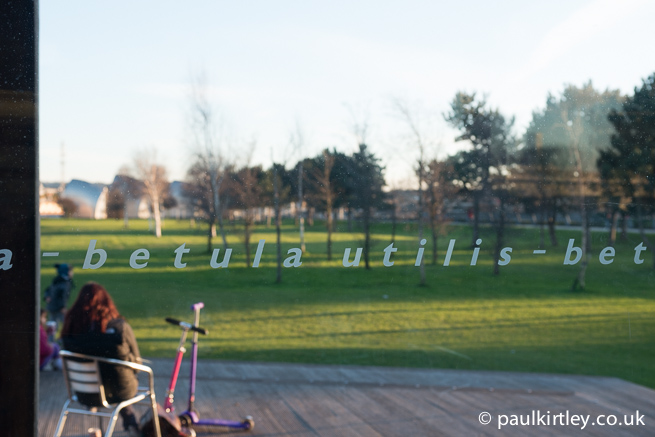 After rewarming, we headed out again to catch the Docklands Light Railway from Pontoon Dock into Tower Gateway. The Tower of London and Tower Bridge are only a short walk from here.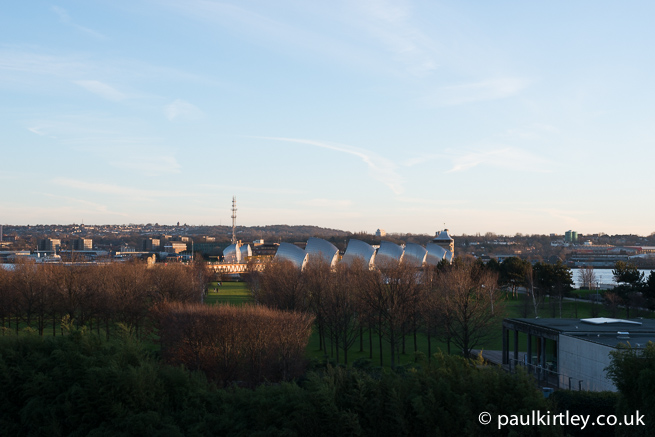 Throughout the afternoon, the sky had cleared and the temperature had dropped. Now, as the light faded, we had wonderful clear views of the London skyline, with very little haze – great photographic conditions.
Even here amongst the concrete and tourist crowds, nature isn't entirely absent. Around the Tower of London are some majestic London Plane trees, Platanus x acerifolia.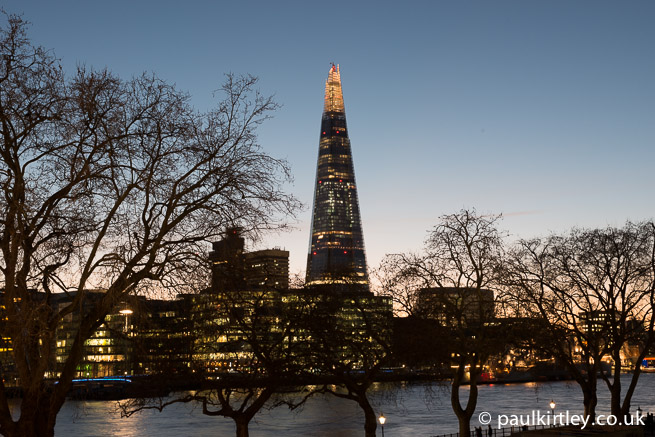 I also noticed that the catkins on hazel, Corylus avellana, growing with a south-facing aspect in the grounds of the Tower of London were extending. Despite the chill in the air, these shrubs at least, are ready for Spring…
Tree and plant knowledge really is all around you.
You can see the more urban photos from the day here.
Related Material On Paul Kirtley's Blog
Boost Your Bushcraft With Urban Botany
Foraging For Spring Grees: Some To Eat, Some To Avoid
Know Your Ash From Your Elbow: How To Identify An Ash Tree
The following two tabs change content below.
Paul Kirtley is an award-winning professional bushcraft instructor, qualified canoe leader and mountain leader. He is passionate about nature and wilderness travel. In addition to writing this blog Paul owns and runs
Frontier Bushcraft
, a wilderness bushcraft school, offering bushcraft courses and wilderness expeditions.