Bushcraft Take-Aways From The Manitoba Museum
Bushcraft Take-Aways From The Manitoba Museum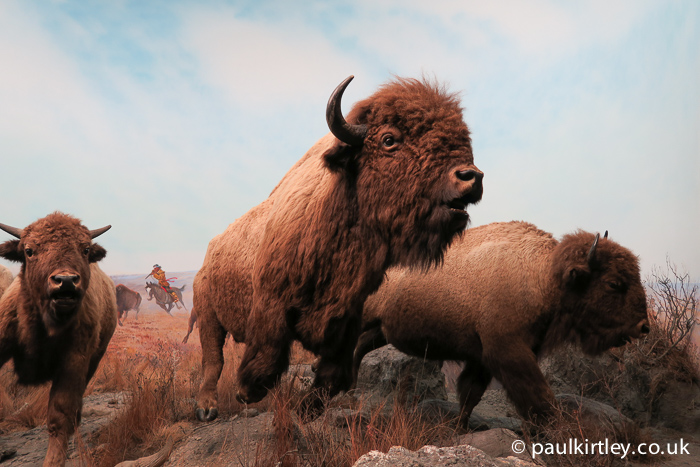 Winnipeg is the capital of Manitoba. It's where we fly to – via Toronto – on our way to undertaking wilderness canoe trips such as the Bloodvein river, which ultimately flows into Lake Winnipeg.
Winnipeg tends to be the staging post for our international travel on these trips – we stay a night in Winnipeg when we arrive from overseas and, when we come out of the bush at the end of a trip, we'll overnight in Winnipeg before heading home the following day.
Typically we have overnight flights home, so this means we get to spend a good part of a day in Winnipeg – visiting outdoor stores and the excellent Manitoba Museum.
And so it was again this year. We completed our journey at Bloodvein Village on Saturday, overnighted in Winnipeg and on Sunday headed downtown…
Much of the content of the main displays in the museum link with the trip as a whole. Sections on the geology, geography, ecology, natural history, human history and anthropology all served to illustrate or further inform aspects of the trip we'd just taken. There is also much in the museum about the fur trade, settlers, prospectors and surveyors, farming and the general history of the province of Manitoba.
On entering the main section of the museum, you are almost stopped in your tracks by an arrestingly dynamic diorama of a scene from one of the highly organised Métis buffalo hunts that took place during the fur trade era. As you approach the display, it feels like you are about to be trampled underfoot by the fleeing buffalo.
In several parts of the museum, there are displays of eye-catching contemporary Native art. Much of it also reflects the First Nations world view and creation myths, which is born of living close to nature and the philosophies which allowed them to successfully live from the land.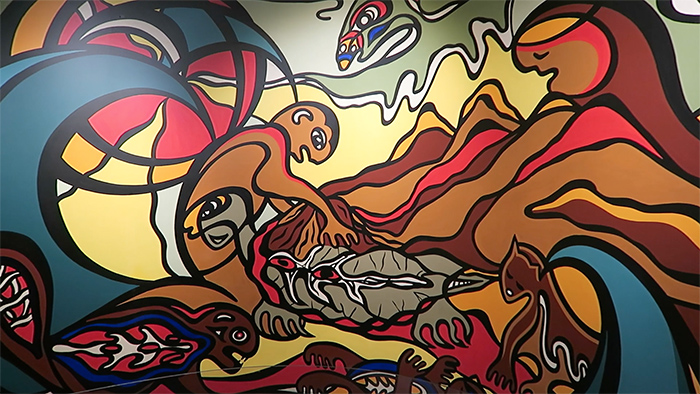 What particularly interests me is how the geology and climate of this part of the world forms the various biomes present in the state. I love the boreal forest environment. Travelling for two weeks through printine boreal forest is a real privilege. I'm fascinated by the natural history and human history of these vast north woods.
It's this aspect that I've tried to focus on and capture in the following video blog, with some interesting take-aways and insights for those who are interested in this environment and its bushcraft.
You can also view this video on YouTube here.
This was my second visit to The Manitoba Museum and I enjoyed the visit as much, if not more, than the first visit. If you are ever in Winnipeg, it's certainly worth dedicating some time to visiting this museum. I would recommend spending the full day there to get the most out of the main galleries.
I always learn something from visiting museums such as this. I hope you also learned something from the above video or at least filled in some gaps or joined the dots between different areas of knowledge.
It would be great if you could let me know in the comments below what you learned or found interesting in this video blog. Also, what would be your one top take-away that you'd tell someone else?
Related Material On Paul Kirtley's Blog
Six Men, Three Boats and The Bloodvein: Canoeing A Wilderness River
Way Out North: A Boreal Forest Foray
Winter Magic: Return To The Northern Forest
The following two tabs change content below.
Paul Kirtley is an award-winning professional bushcraft instructor, qualified canoe leader and mountain leader. He is passionate about nature and wilderness travel. In addition to writing this blog Paul owns and runs
Frontier Bushcraft
, a wilderness bushcraft school, offering bushcraft courses and wilderness expeditions.