Wild Wanderings 6 – River Spey Canoe Journey
Wild Wanderings 6 – River Spey Canoe Journey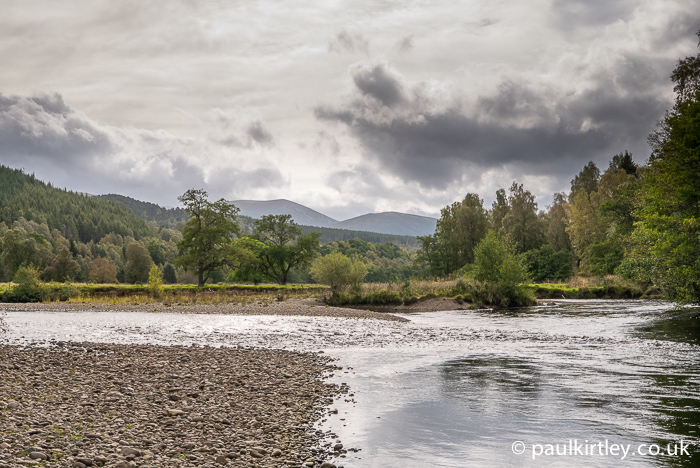 A River Spey canoe journey is something I do at least a couple of times each year, usually in the early autumn. Ray Goodwin and I jointly lead these Spey descent trips, which are offered through my company Frontier Bushcraft. Ray and I sometimes find ourselves being part of other trips on the river too, such as our recent journey with Kevin Callan and Justine Curgenven. More on this latter escapade will follow in future blogs.
For some people this repetition gives rise to the question "doesn't it get boring doing the same river over and over again?".
No, it doesn't. For several reasons.
First, the Spey is a superb touring river, unique among British rivers in several respects. It's over a 100km of river which is suited to running from end to end in open canoe, with the most difficult rapids being slightly technical grade 2. It's not without interest for the white water fan though as it is quite steep, particularly after Grantown on Spey. Following this point on the river there are many sections where one rapid follows another follows another. Even after a canoeing trip in Canada which I often do in September, I always look forward to returning to the Spey. It's such good quality, enjoyable paddling.
Second is the watershed and how this effects the river levels. Towards the top of the river are the Insh marshes which hold water something like a sponge, drip-feeding water into the upper parts of the river between Loch Insh and Aviemore, guaranteeing at least some water here. There are multiple tributaries flowing down from the Cairngorm mountains, the Feshie and the Druie between Loch Insh and Aviemore, then the Avon further down. With rainfall in the mountains, the latter in particular tends to flush lots of water down to the Avon confluence and into the Spey, bringing the river up quickly. Other tributaries from the west such as the Dulnain also add into the system. In short, the river is never the same twice, with varying levels of water in different sections of river each time, depending on where it is coming from and how much of it there is.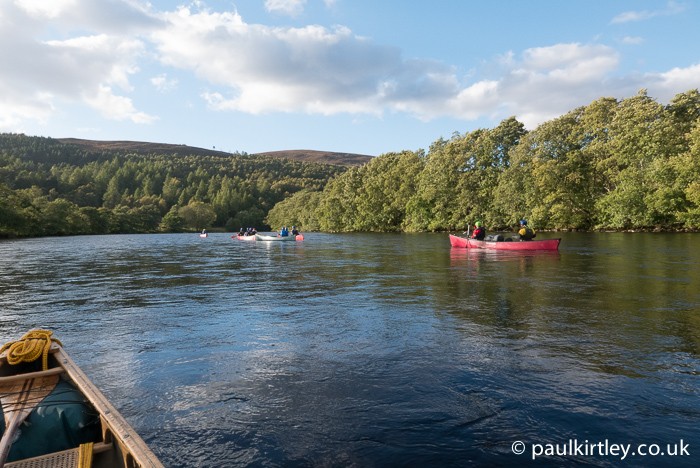 Third – most relevant to this article – is the scenery and what it holds. It's fundamentally varied along the course of the river due to the fact you start in the shadow of the Cairngorm and Monadhliath mountains but end up at the sea. Over the length of the river you pass through different types of terrain with different substrates and varying levels of management through forestry, agriculture and fishing. This leads to a mosaic of habitats and species. The river is rich with fish and bird life, including sand martins and ospreys in the summer. The banks are home to mammals from roe deer to otters. There's always something interesting for a nature watcher to see.
In particular, the autumn is a time of rapid change. This year when we arrived in late September a couple of days ahead of the first trip at the beginning of October, it was literally t-shirt weather. We were having a warm and, from a paddling perspective, worryingly dry late summer. Most of the trees were still green and even the birch showed little autumnal colour other than looking a little brown around the edges, presumably related to the dry conditions. There was enough water for paddling though. For both trips. And by the second week, some autumnal colour was beginning to show.
The majority of the photos in this Wild Wanderings photoblog were taken in the week beginning 10th October 2016, with a couple of the landscape shots being from the week beginning 3rd October 2016.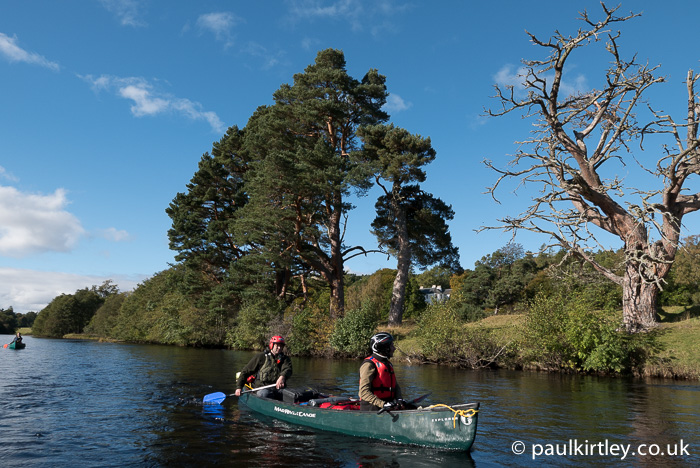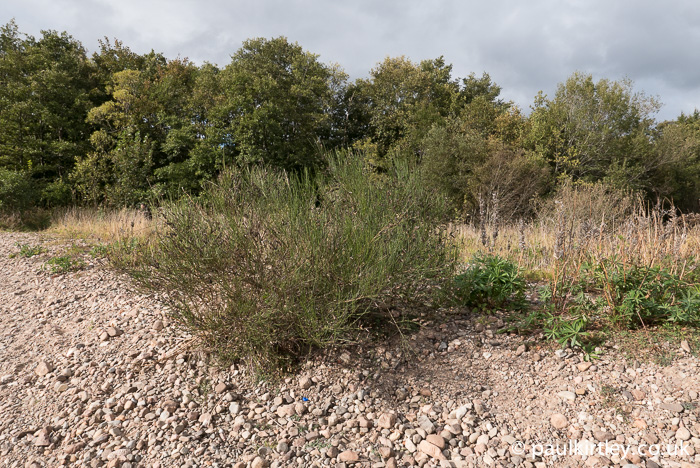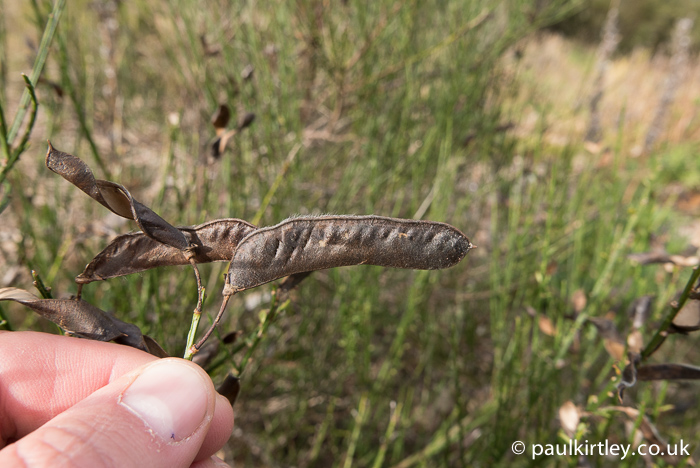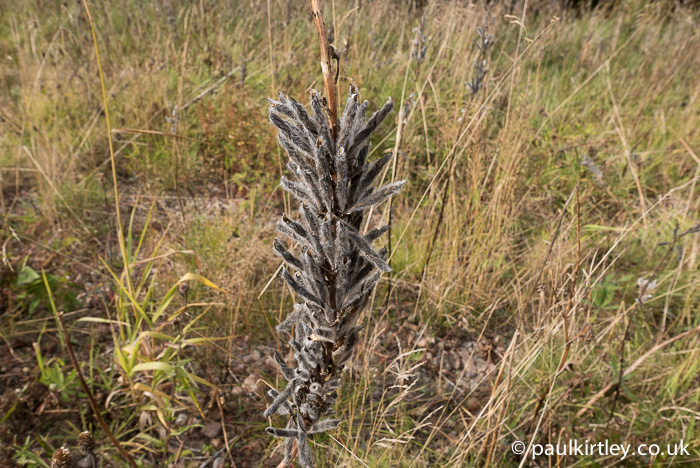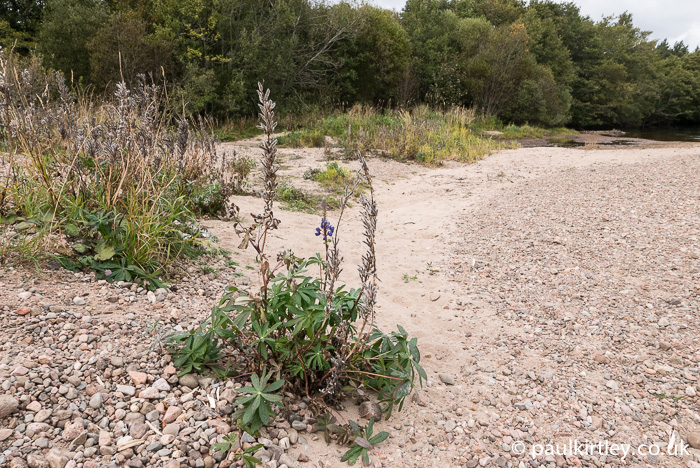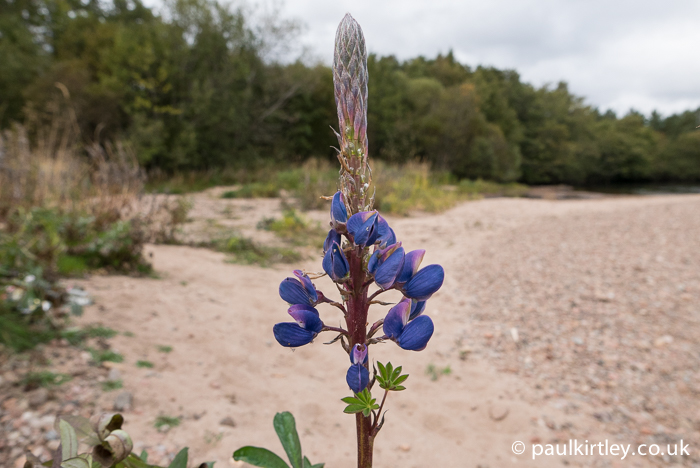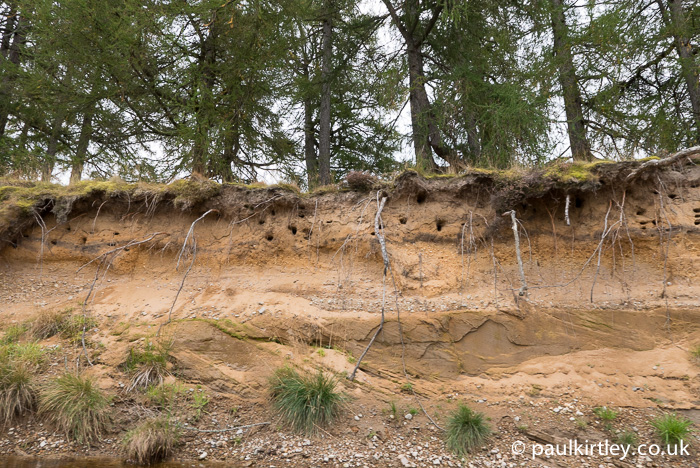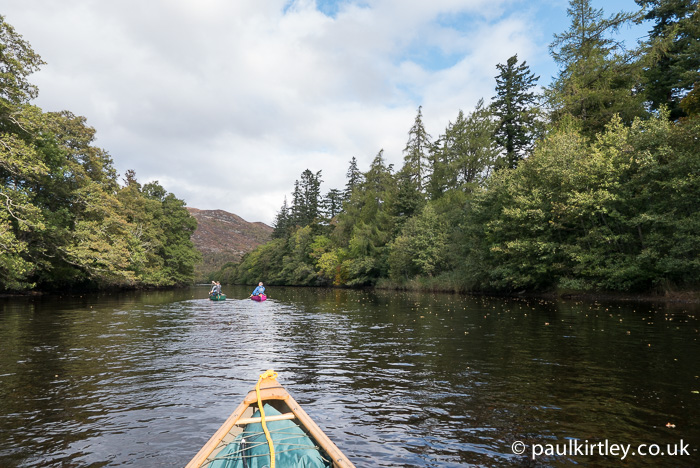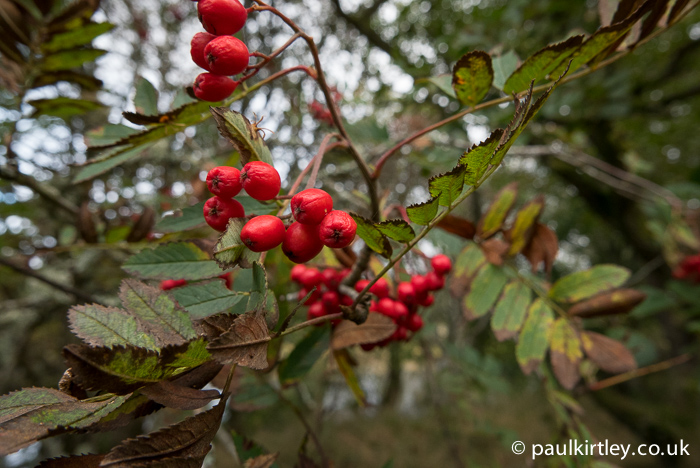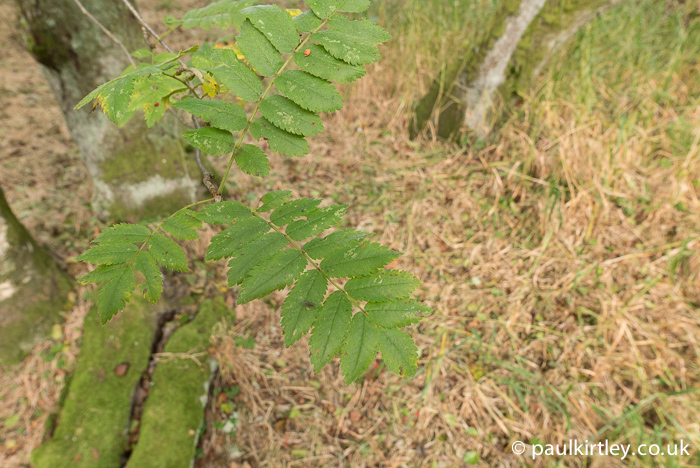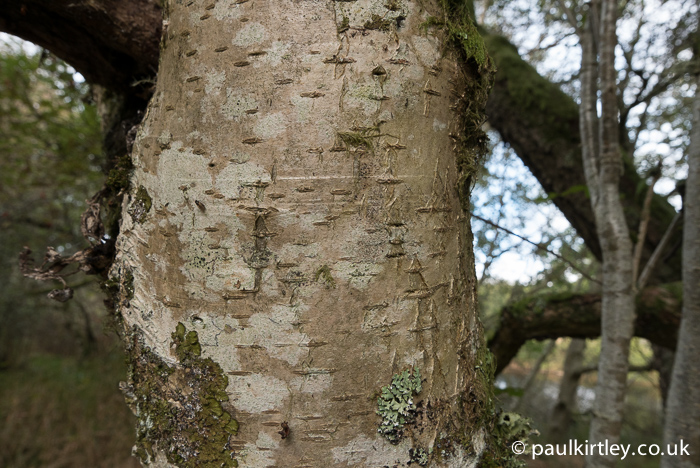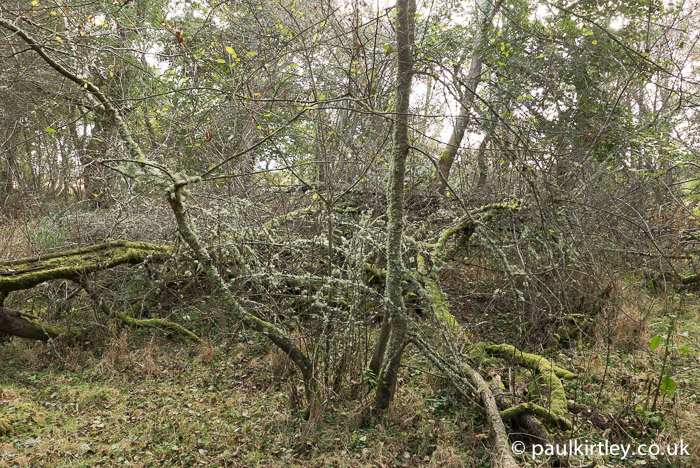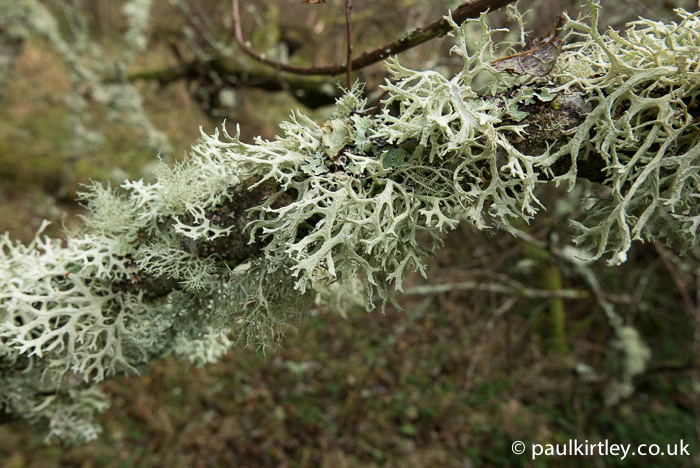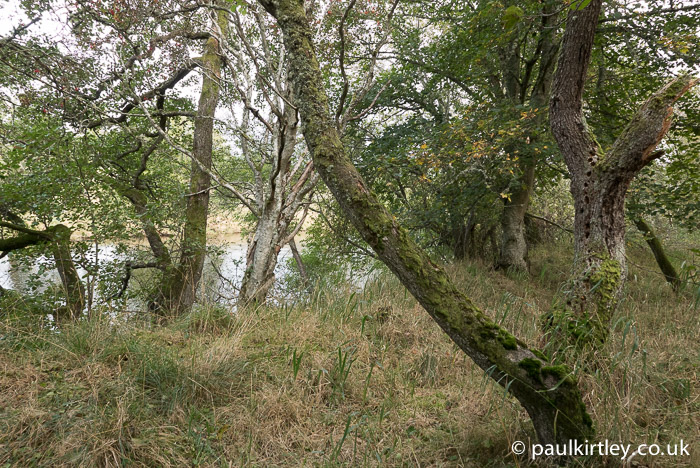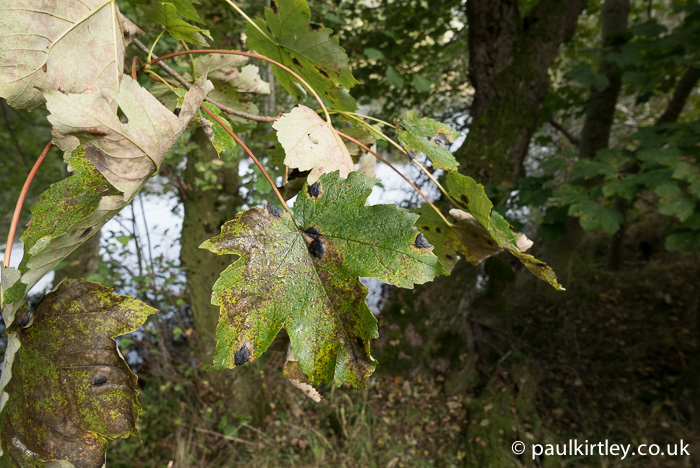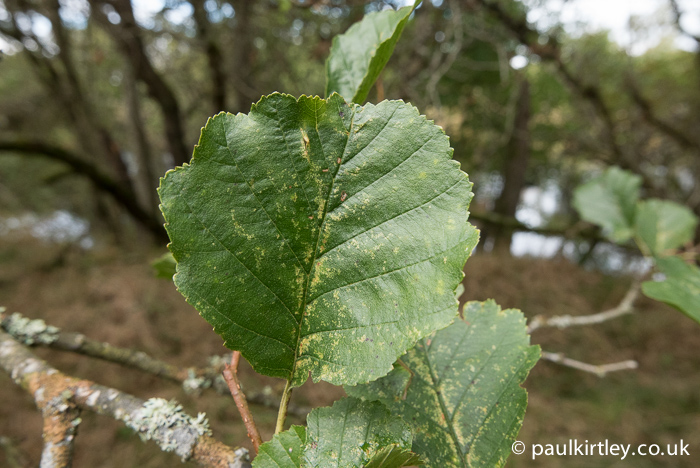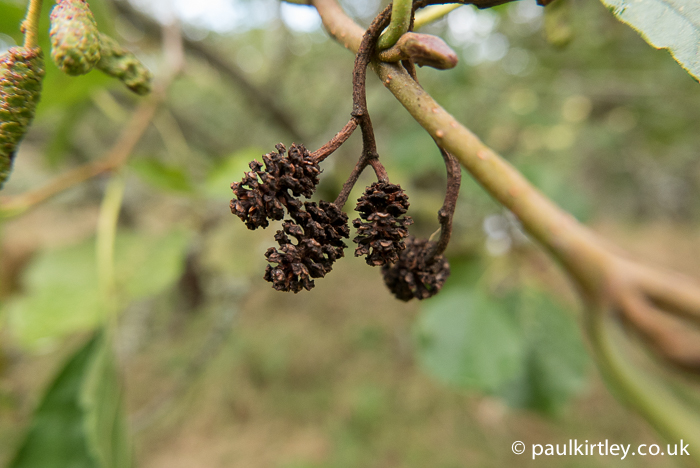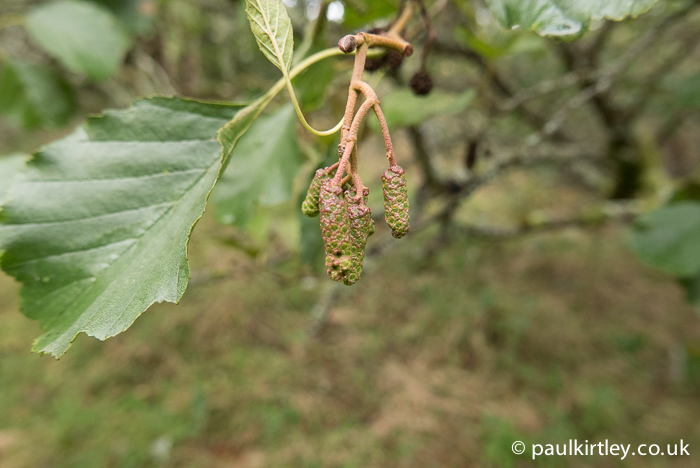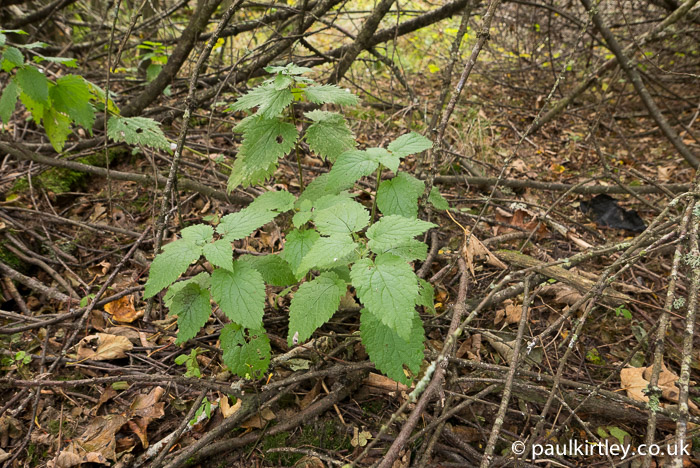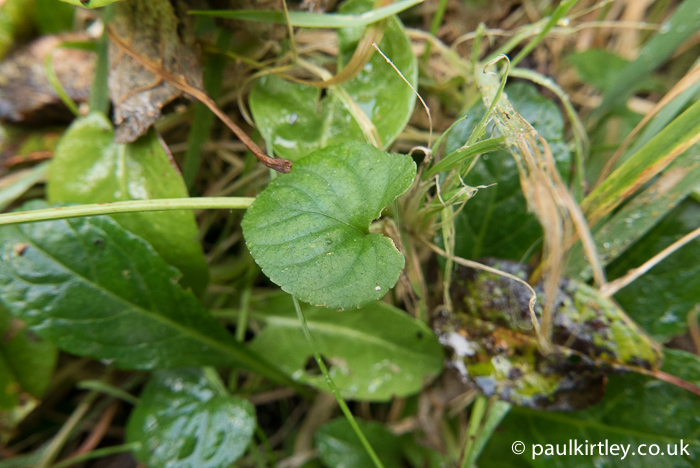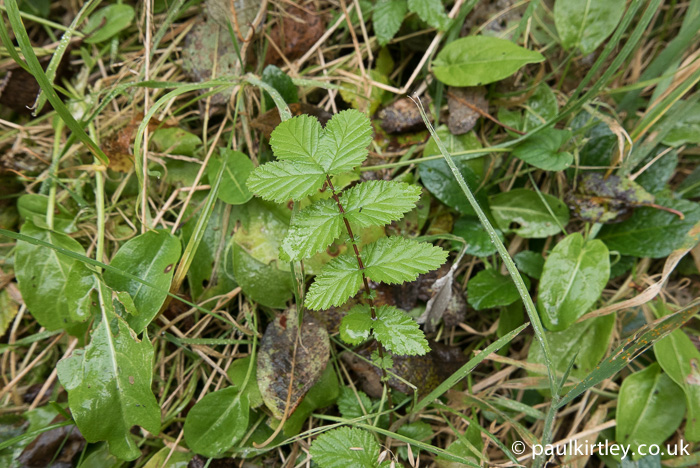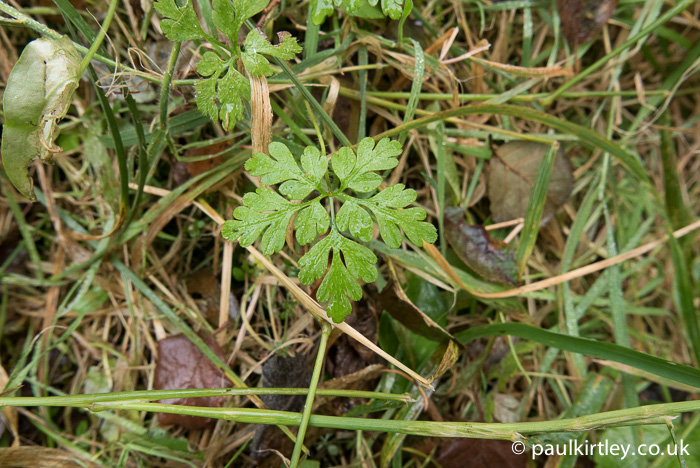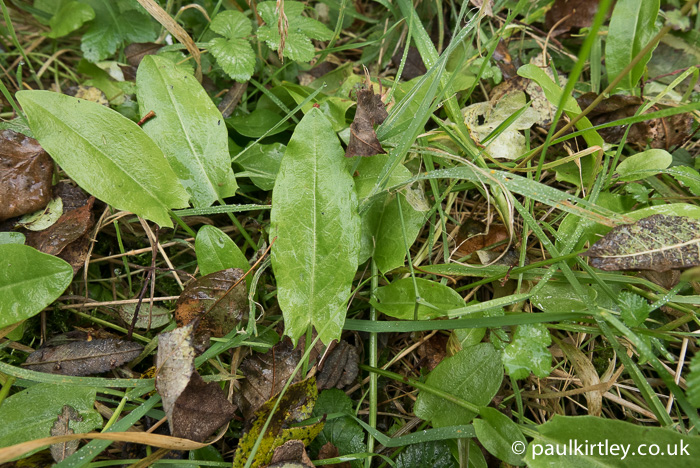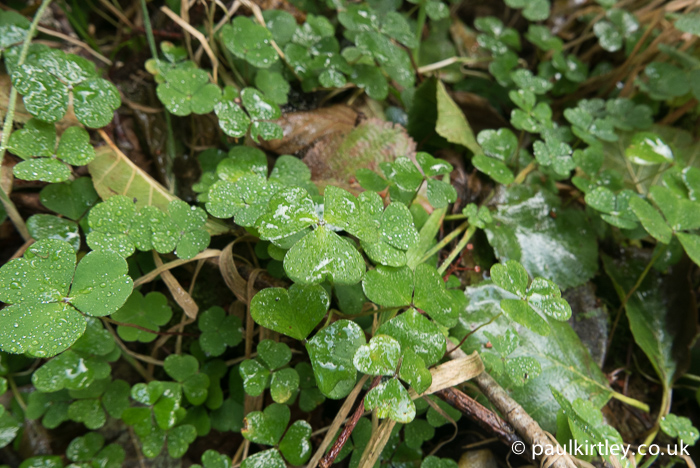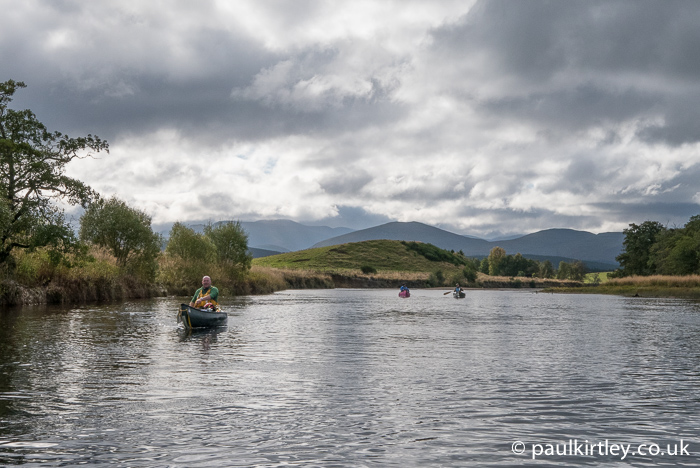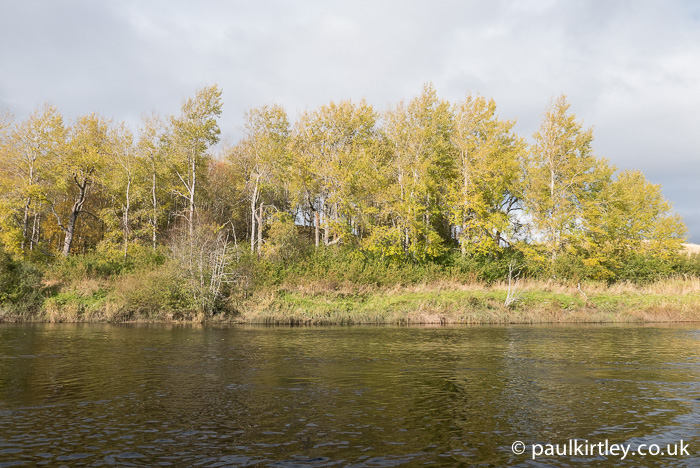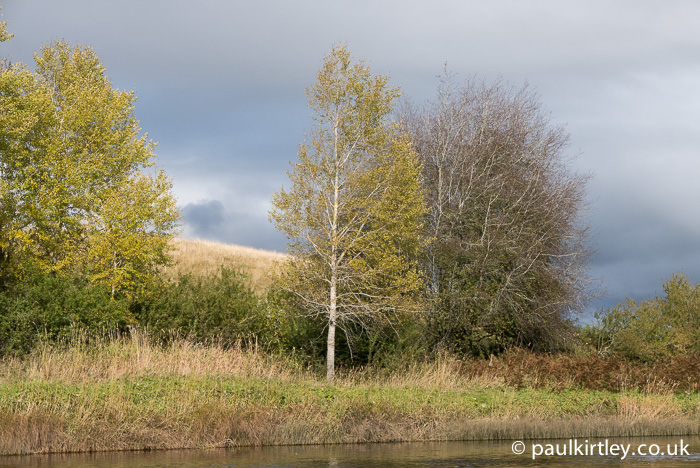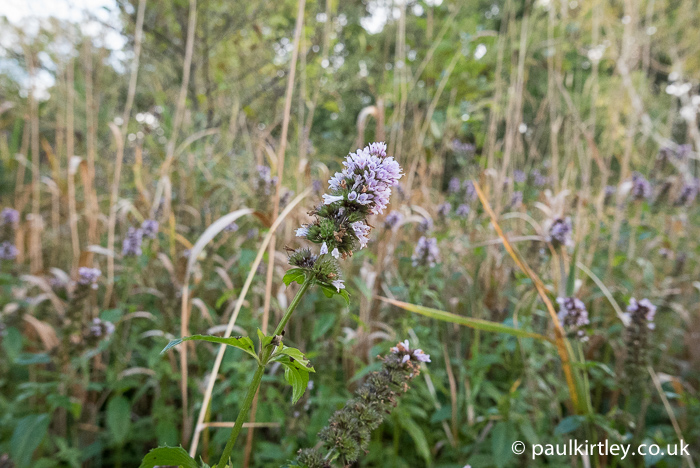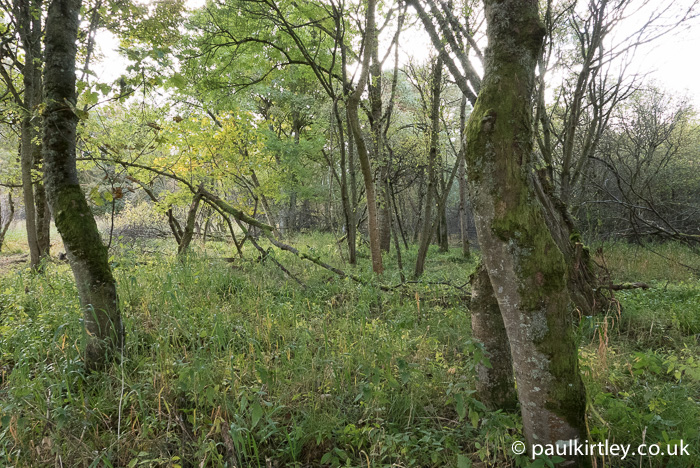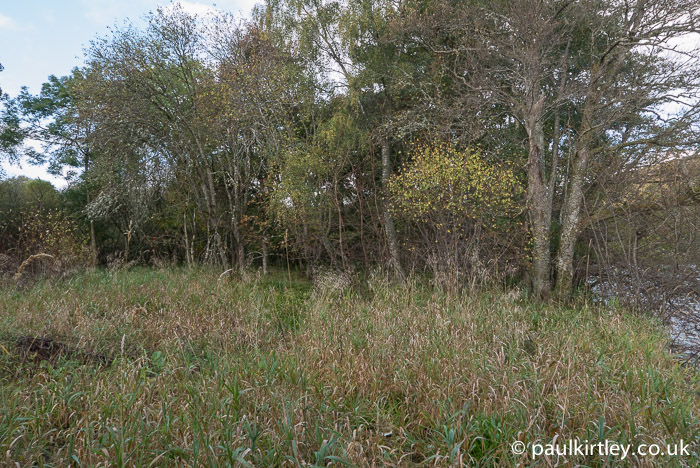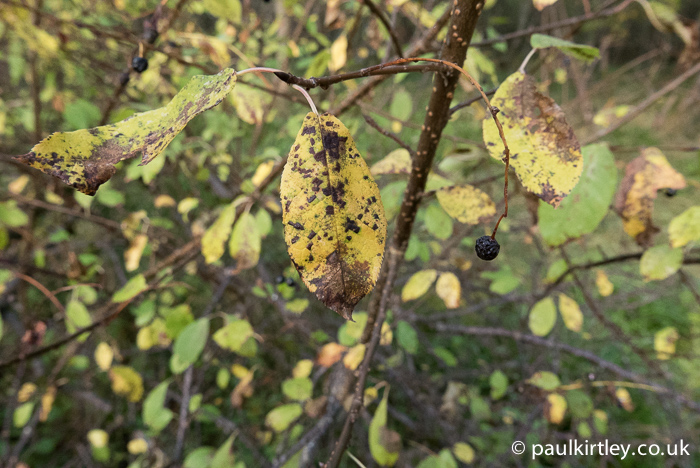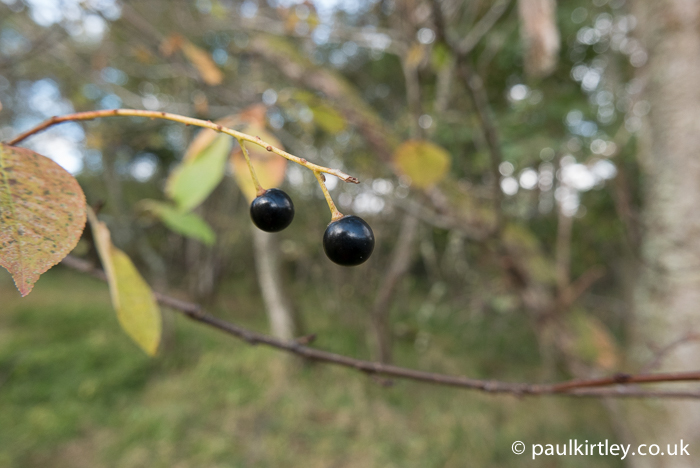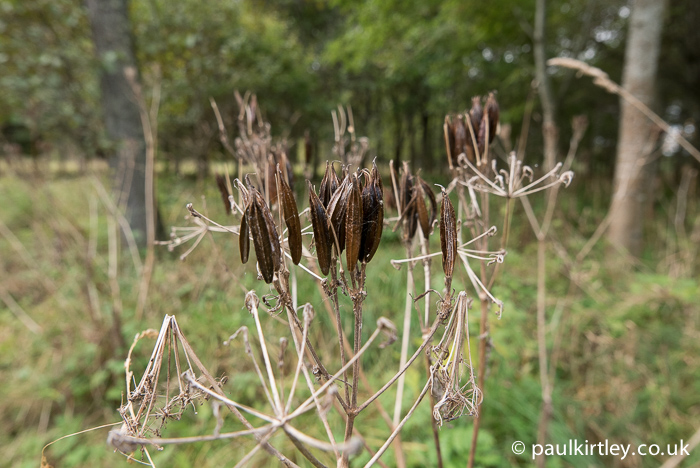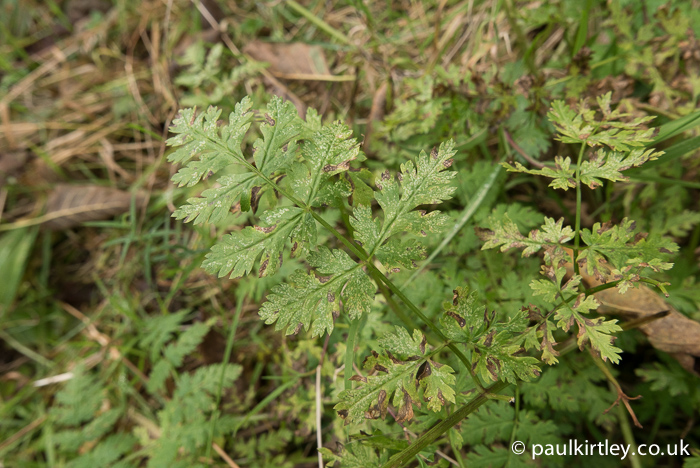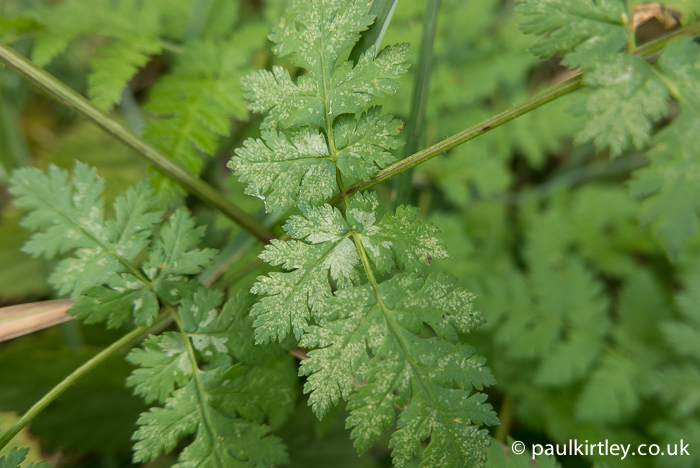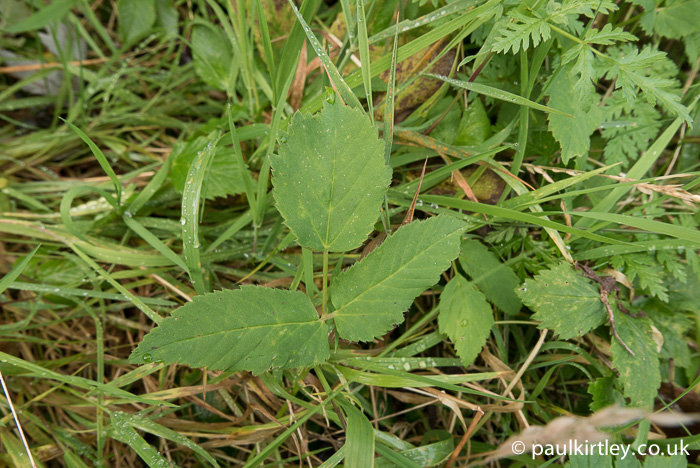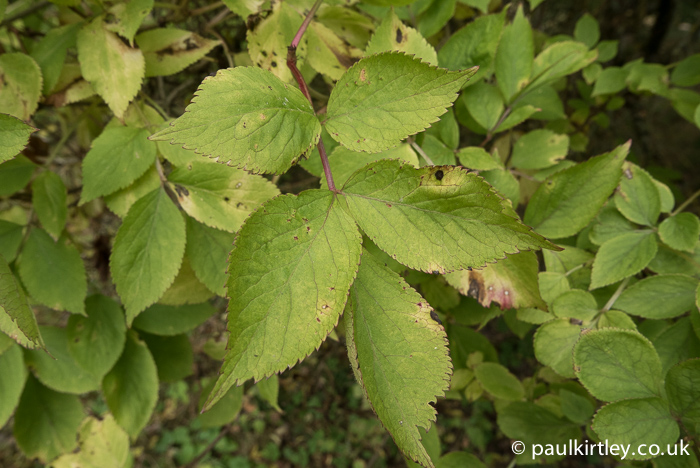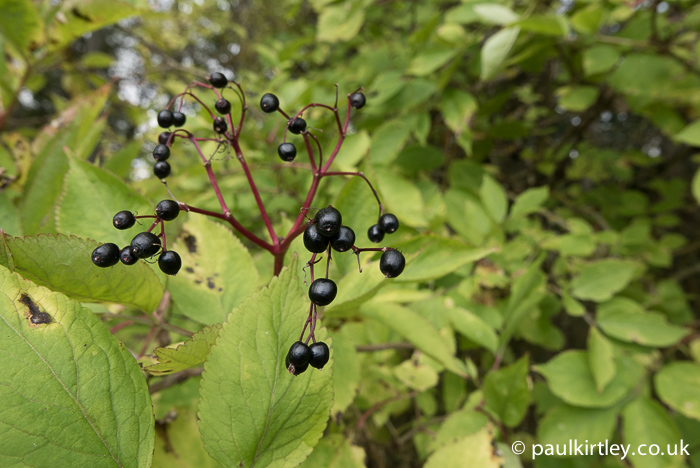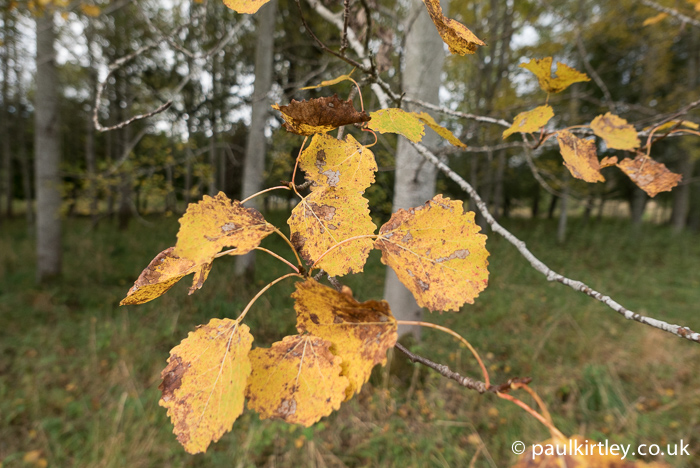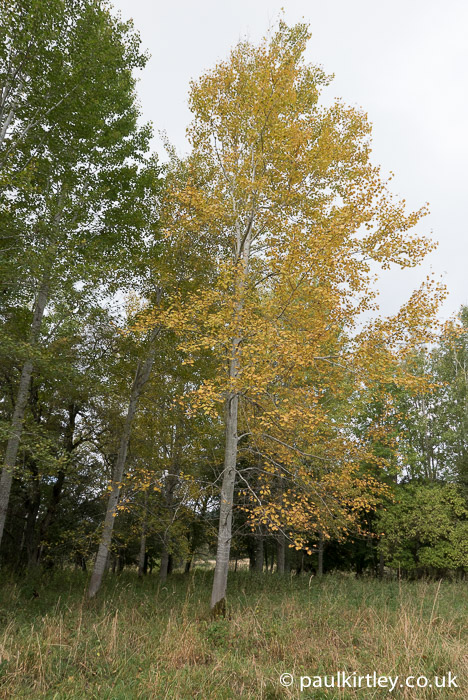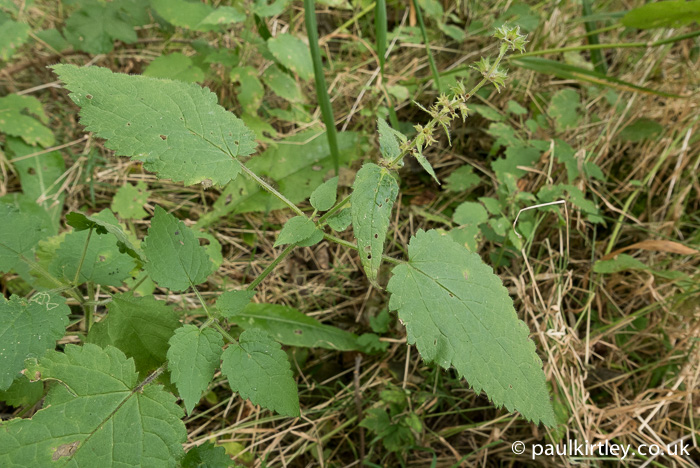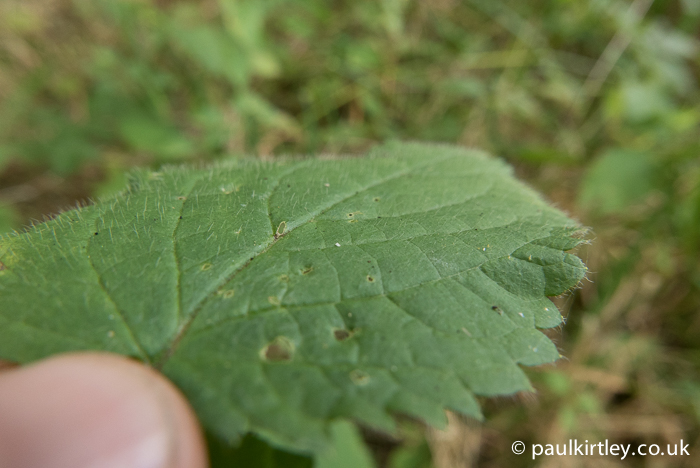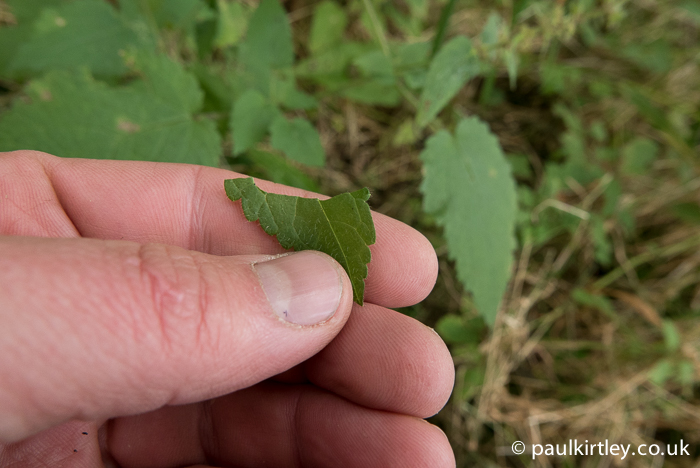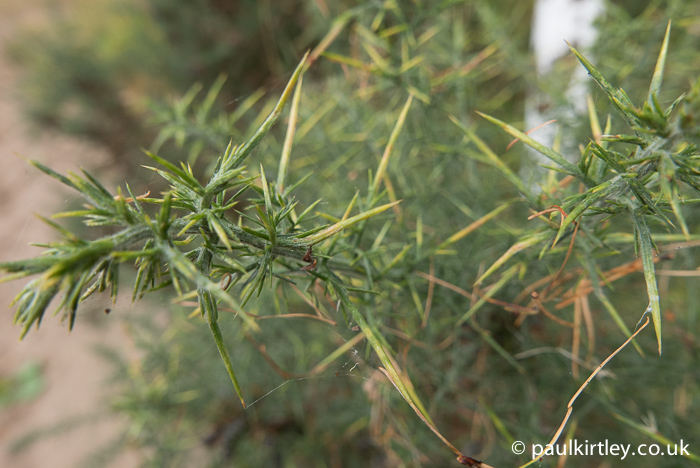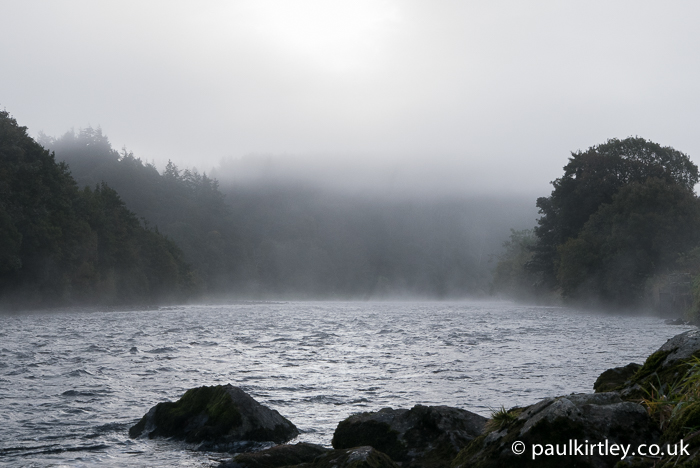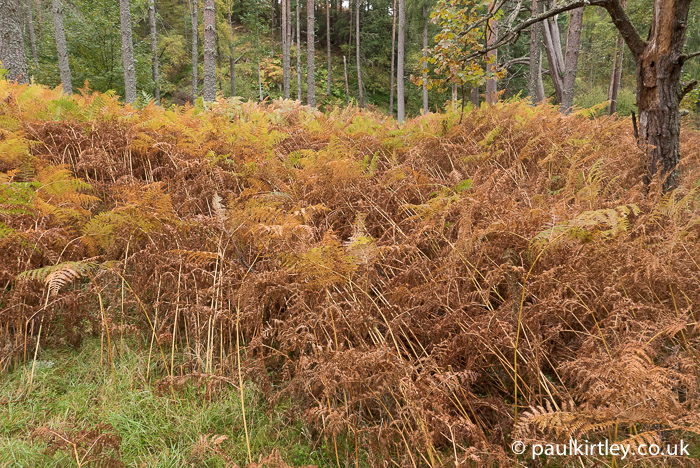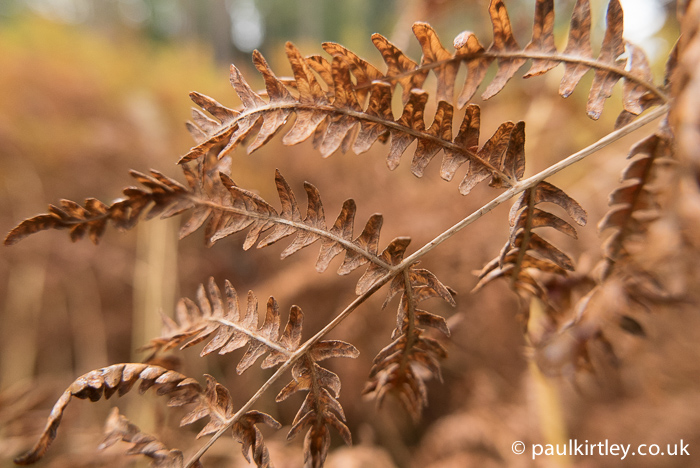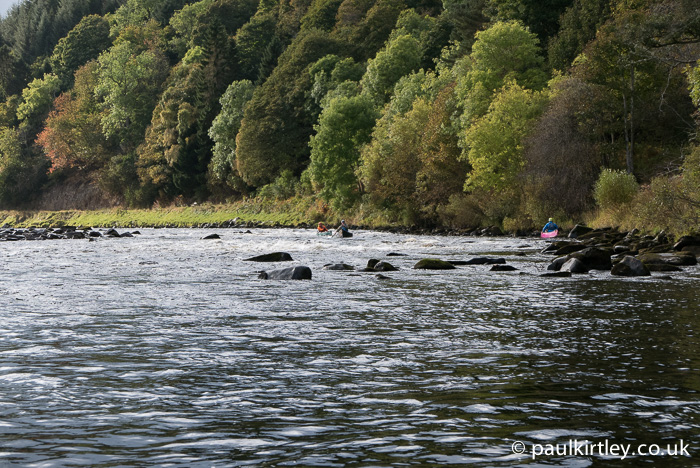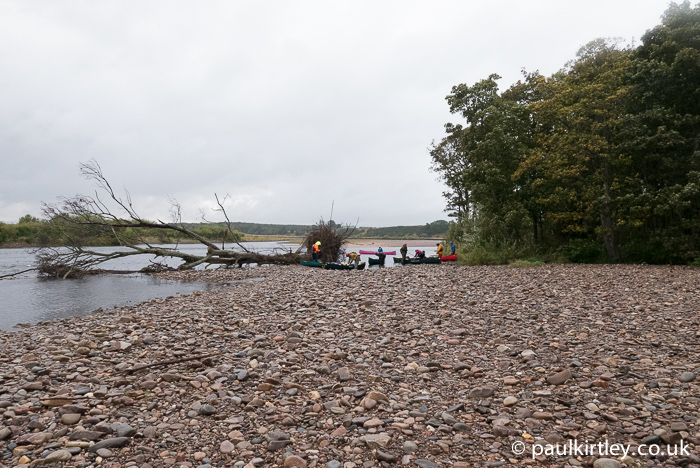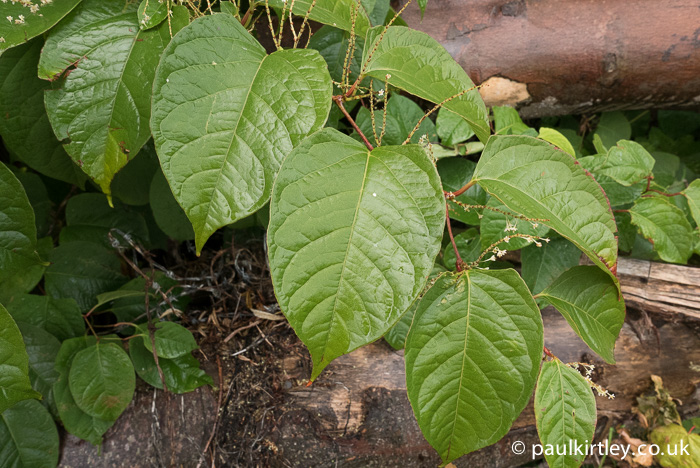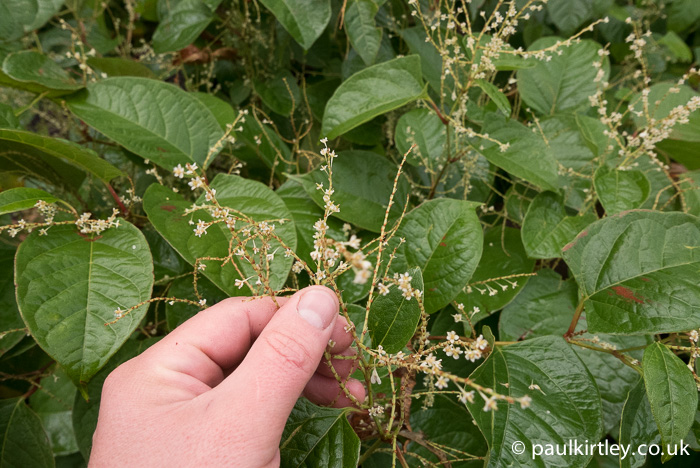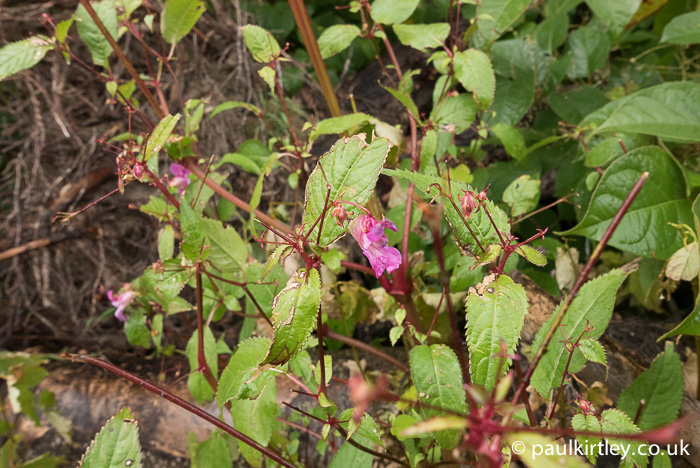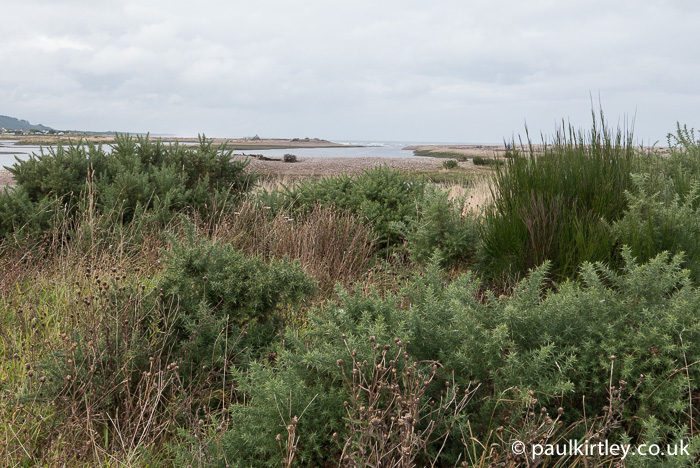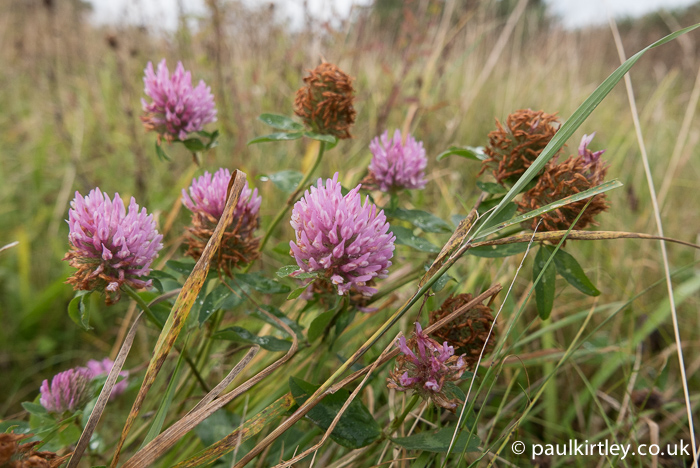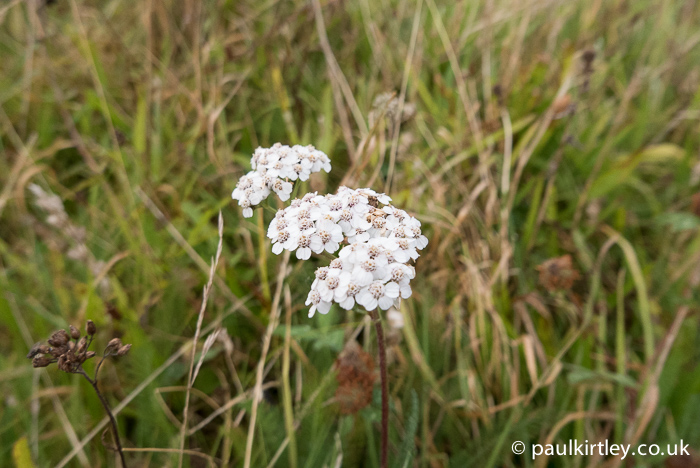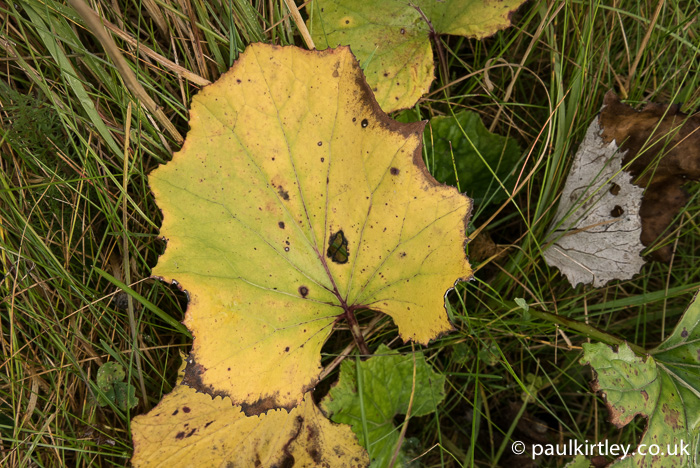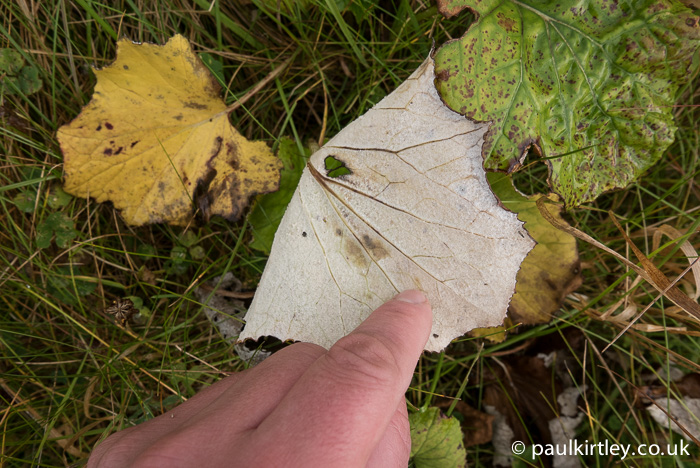 What Are These Wild Wanderings Blogs Anyway?
Wild Wanderings is a series of photoblogs of elements of nature which, having caught my eye while out and about, I want to share with you, the reader. These observations are typically related to tree and plant identification, animal tracks and sign and other aspects of natural history which pertain to bushcraft and survival skills.
These blogs do not usually contain much written explanation other than concise photo captions. This is intentional, as writing long descriptions, including background facts or a large amount of context, whether it be historical or contemporary, slows down the sharing of these images with you.
Photographic Kit
The above photos were taken with the diminutive yet powerful Leica D-Lux (Type 109).
Related Material On Paul Kirtley's Blog
Bark & Buds: How to Easily Identify 12 Common European Deciduous Trees in Winter
How To Identify Giant Hogweed, Heracleum mantegazzianum
Wild Wanderings 5 – Seasonal Shift
The following two tabs change content below.
Paul Kirtley is an award-winning professional bushcraft instructor, qualified canoe leader and mountain leader. He is passionate about nature and wilderness travel. In addition to writing this blog Paul owns and runs
Frontier Bushcraft
, a wilderness bushcraft school, offering bushcraft courses and wilderness expeditions.