PK Podcast 005: Justine Curgenven And An Aleutian Adventure
PK Podcast 005: Justine Curgenven And An Aleutian Adventure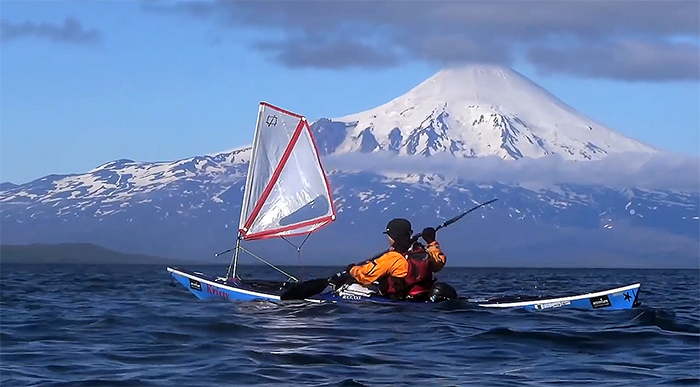 Listen To Episode 5 Of The Paul Kirtley Podcast
My guest in episode 5 of my podcast is adventure film-maker Justine Curgenven. She's an expedition sea kayaker who has made some truly challenging journeys and whose films have aired on National Geographic, Channel 4, Channel 5 and the BBC. Her films have won over a dozen prestigious prizes including best adventure film at both the Banff and Kendal Mountain Film Festivals.
Justine joins me to talk about the incredible, unprecedented sea kayak journey she and Sarah Outen made along the Aleutian Islands chain and Alaskan peninsular, which resulted in a rich wilderness experience of wild, remote islands, unpredictable seas, brutally long days, isolated Aleut native communities and abundant wildlife.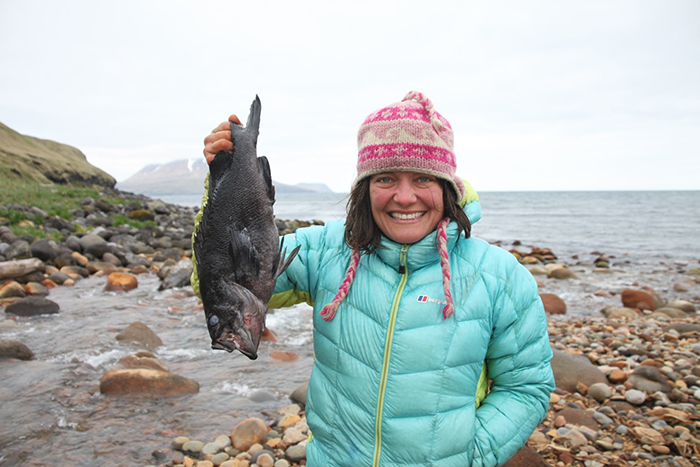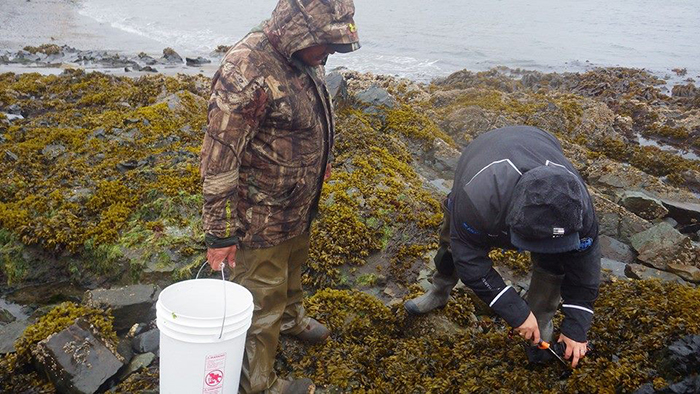 Some quotes from this podcast: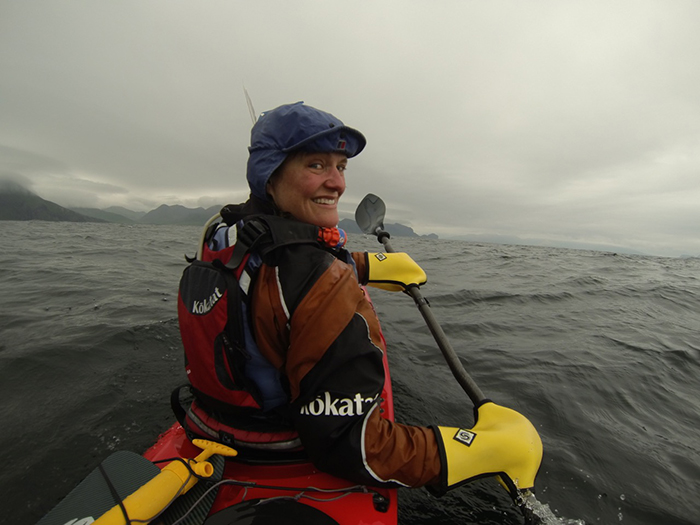 How To Listen To This Podcast
You can listen to this podcast here on my website by using the player above. Just press the play button.
You can download the podcast episode .mp3 file by right-clicking on the download link to save the .mp3 file down to your local machine/device.
You can also subscribe on iTunes and on Stitcher or via my podcast-only RSS feed.
TRANSCRIPT
Click here to read or download the transcript of Paul Kirtley Podcast episode 005.
Kayaking The Aleutians Film
As you might expect from someone with Justine's adventure film-making pedigree, she made a film of her and Sarah's 101-day, 1,500 mile journey. There are two versions, a 55 minute standard version and a 70-minute director's cut. Both are high quality documentaries, all the more impressive given the tough conditions in which the video was captured.
The trailer for Kayaking The Aleutians is below:
Connect With Justine Curgenven
Don't forget to say thanks to Justine in person. Here's some of the places she inhabits online….
Cackle TV Productions on Facebook
Thanks For Listening!
Thanks for joining me on this podcast. If you have any comments about this episode, please leave them in the comments section below.
If you enjoyed this episode, please share it using the social media buttons at the top of this page. Thanks!
And Finally…
Finally don't forget to leave an honest review & rating on iTunes or on Stitcher. Ratings and reviews are extremely helpful and greatly appreciated! They do matter in the rankings of this podcast and I read each and every one of them.
Related Material On Paul Kirtley's Blog
Podcast Episode 003: Kevin Callan, The Happy Camper
Podcast Episode 002: Ray Goodwin On Wilderness Canoeing
Six Men, Three Boats and The Bloodvein: Canoeing A Wilderness River
Fjelltur: A Norwegian Adventure
The following two tabs change content below.
Paul Kirtley is an award-winning professional bushcraft instructor, qualified canoe leader and mountain leader. He is passionate about nature and wilderness travel. In addition to writing this blog Paul owns and runs
Frontier Bushcraft
, a wilderness bushcraft school, offering bushcraft courses and wilderness expeditions.