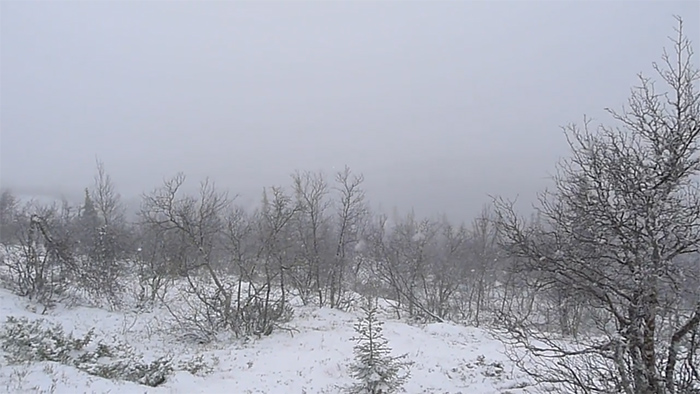 What To Do If You Get Lost Outdoors: STOP
What To Do If You Get Lost Outdoors: STOP
Click on the four arrows bottom right for full screen view. Click on "HD" to stream the 720p version. This may be choppy unless you have a fast connection. Toggle HD off by clicking "HD" again.
In a previous post about northern forest firelighting techniques, I mentioned that I wanted to get all of my best free material and resources in one place, here on my blog.
When you sign up for my email updates, you immediately get access to 22 free videos. Two of these videos relate to powerful but easy to remember acronyms for outdoor safety and survival. On a number of occasions, I've wanted to share one or both of these two videos with people to help answer a question or to add to a discussion.
The above video is one of them and in order to make it more visible I've created this article. It's also a new and improved, remastered version of the original.
N.B. For the benefit of viewers who have difficulty hearing, the text below is based on a transcription of the video and follows its narrative closely.
People Still Get Lost Outdoors
Every year, there are cases of people who get lost in the woods.
And they don't always do the right thing.
In the video above, I share some tips, tricks, and best practice of what to do if you should you find yourself lost or even a little bit geographically confused.
The thing you have to remember is STOP
It does mean to physically stop
It's also an acronym for the things that you should do and think about.
That's Stop, Think, Observe, and Plan.
STOP
The first thing to do though is to actually admit you're lost.
It's not the end of the world.
It's an inconvenience and it can be sorted out.
But you will feel a sense of rising anxiety or even panic. So, don't keep walking and making the situation worse.
For starters, none of us can walk in a straight line. So people tend to walk in circles or even spirals. Add to that the fuzzy, incomplete thinking that comes with stress and you're likely to become even more lost.
What you need to do is physically stop.
Take a deep breath and calm yourself. Sit down, even have a bite to eat, a brew, or a smoke, whatever relaxes you.
Clear your head and begin to look for clues. Think about how you got to where you are. Think about the route you've taken. Run through it in your head and visualise your journey.
Consider the points at which you made navigational decisions and the possibility you made a mistake there. Were there any notable landmarks or large terrain features that you'd easily recognise again? Observe your surroundings carefully. This can really help to tell you where you are. Relate what you see to maps and other navigational aids.
Also observe your resources. Take stock of what you have that may be of use. Do you have a shelter or items which will help with signalling or drawing attention to your position?
Once you've gone through the above process, it's time for some clear thinking. You've stopped, calmed yourself, thought about your situation, and how you got there. You've observed your surroundings and taken stock of your resources.
You have to do you best to make an objective consideration of the options open to you. Weigh up the chances of success of the different options and make a plan.
Now you've gathered your thoughts and gained a better fix on your location. It may well be possible to use tried and tested navigational techniques to relocate and continue on to safety.
Can you simply backtrack and return to a known position? This is something rarely done by lost persons, but often very viable, even more so if you possess tracking skills.
And if neither of these are an option, it's best to make yourself comfortable and wait for rescue. But remember to make yourself visible and be ready to signal to searchers.
So that's the essence – S.T.O.P. It's a simple, easily remembered acronym which provides a surprisingly powerful framework for you to think about what to do in difficult situations outdoors from minor geographical confusion to serious outdoors emergencies.
Remember to Stop, Think, Observe, and Plan.
I hope you find this useful knowledge. I hope it serves you well if you ever need it.
If you like the video please share with others via the social media buttons above so others might also benefit.
If you don't already have access to the 20 free videos mentioned in the video above, get them here.
Related Material On Paul Kirtley's Blog
A Framework For Preparing Yourself For A Survival Situation
Survival Psychology With Dr Sarita Robinson