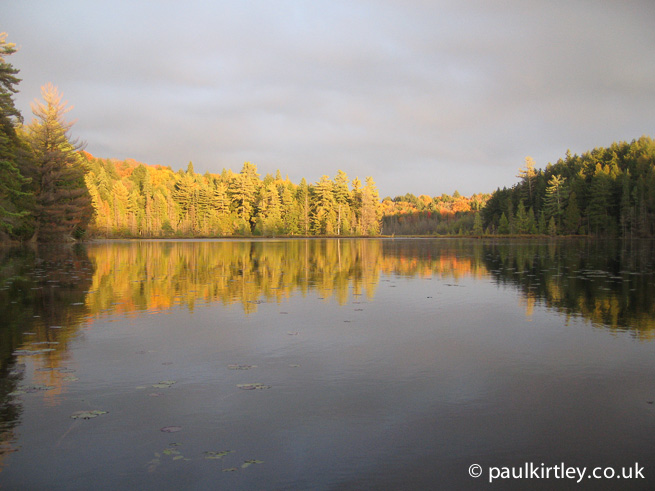 A Framework For Preparing Yourself For A Survival Situation
A Framework For Preparing Yourself For A Survival Situation
You don't need to look far for almost countless incident reports, news items and accounts of woe whereby ordinary folk have found themselves in difficulty in the great outdoors due to lack of basic skills and knowledge.
So, how do we make sure we have the attitude, skills, knowledge and equipment to see us through adversity?
Start Here: Be Realistic About Risk
If someone is walking up Snowdon in high heels or scaling Scafell Pike without a waterproof in their daypack, then they likely haven't thought about the risks they face.
Equally, if you're walking your dog in your local country park carrying a Bergen full of survival equipment, then you are not making an accurate appraisal of the risks you face.
In recent years 'risk assessment' has become a derided term. For many it's an example of "health and safety gone mad".
The point of risk assessments is widely misunderstood, even by those who undertake them. It is not about wrapping people up on cotton wool or diminishing all risks to zero, the latter of which is impossible.
The key point to note is that proper risk assessment is about identifying and understanding the risks you face.
Then you can make a decision about how to address those risks.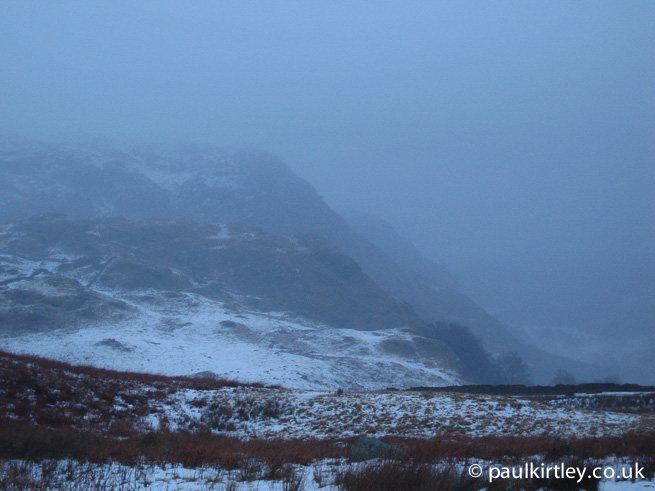 At its core, risk assessment done properly is an invaluable tool, not just for the professional outdoor leader. Any outdoors person can benefit from applying the core concepts.
What's more, thinking about the risks you'll face will better prepare you – physically, mentally and materially – for difficult situations.
You can't remove all risks – if you go walking in Scotland for a week, you can't remove the chance it will rain. The appropriate response is to carry suitable rain gear and warm layers to minimise the risk of hypothermia. Either that or you stay at home (which just presents a different set of risks).
If you want to get a little more technical, you can think about each identified risk in terms of likelihood and severity. To a certain extent we do this naturally, based on experience.
But you don't always have personal experience of what could go wrong in certain situations. This is why many people fall into common pitfalls, with the same basic mistakes being made over and over again, leading people into difficulty. This is why we should make an objective evaluation of the risks we face.
A lack of objectivity can also help explain why some people go too far the other way, going overboard with packing survival kit for any conceivable circumstance without thinking about the actual risks they'll face. Under what circumstances on a hike up Scafell Pike is a survival fishing kit going to be any use?
So, the question to ask is what are the real risks you'll face? The assessment will be different depending on where you are going, with whom you are going, how long you're going for, what time of year it is and your level of experience in the environment.
From this process will flow an objective view of the skills, knowledge and gear with which you should be equipped.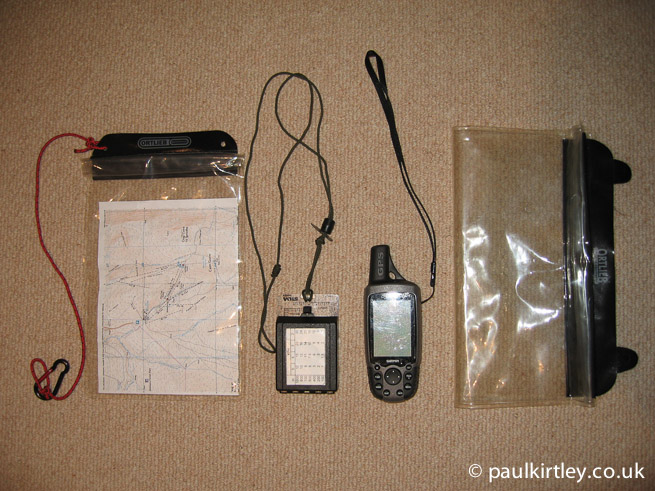 If you've read this far but wondering how this applies to you and your skills, I would turn that question around and ask you two things – first, think about your definition of a survival situation and, second, think about your definitions of bushcraft and survival skills.
Then read on.
When Does A Situation Become A Survival Situation?
People end up in survival situations because one of the risk scenarios that were always possible – even if unlikely – came to pass.
Some survival situations present themselves very rapidly. Examples include F-16 fighter pilot Scott O'Grady's ejection over Bosnia in 1995 or the sinking of Dougal Robertson's schooner, Lucette, by killer whales west of the Galapagos Islands in 1972. One minute you are in one state, then something drastic happens rapidly throwing you into another state.
Many more survival situations, however, transpire over time. They are the result of a series of events, multiple decisions or a number of mistakes, all of which compound together to put the involved parties in a perilous situation. Often these situations are not thought of as survival situations at the time.
Becoming lost in wild or remote country is often the root cause of many survival situations. It's not as sexy as being washed up on a desert island, Robinson Crusoe style, but you only need take a quick look at recent headlines:
Lost Scafell Pike Walkers' Failures Lead To 'Frustrating' Six-Hour Rescue
Yorkshire Three Peaks Walker Guided To Safety After Getting Lost
Two rescued after being stuck overnight for 13 hours on Devil's Point
Red Pike walker rescued after getting lost at nightfall
Hypothermic walkers airlifted from Cheviots after getting lost in dark
Expedition girls rescued after getting lost in Black Mountains
Rarer are headlines such as the following:
Injured Hunter Survives 19 Days In Wilderness
Solo Canoeist Found Alive After Going Missing For Three Months
Uruguayan Man Survives Freezing Four-Month Andes Ordeal
While you, the reader, might not think of getting lost as a survival situation, studies have shown almost 75% of people who die in such situations do so within the first 48 hours. The official cause of death is often hypothermia.
Moreover, if the individuals involved die, then the event is rarely called a survival situation by the mainstream media…
It's a tragedy.
Get Your Psychology Right
If you do your risk assessment, you'll see that hypothermia is one of your biggest risks outdoors. Hypothermia is insidious and can take people down with remarkable rapidity.
In some cases, however, people just give up. Even when they had everything they needed to survive until they were rescued, they die.
There is a powerful psychological aspect to survival, which can make the difference between whether you make it or not.
"Survival is more a mental exercise than physical…basically, it's 85% mental and only 15% physical". – John 'Lofty' Wiseman, Presentation at The Bushcraft Show.
Clearly, the first thing you must do is get your psychology right.
A positive mental attitude can be fostered by even an untrained individual.
Become Familiar
If you spend most of your life indoors, the experience of merely spending the weekend camping out in the woods is alien and can be very stressful.
On the other hand, if you regularly camp in the woods, then you likely feel at home there – maybe even more at home than when you are at home!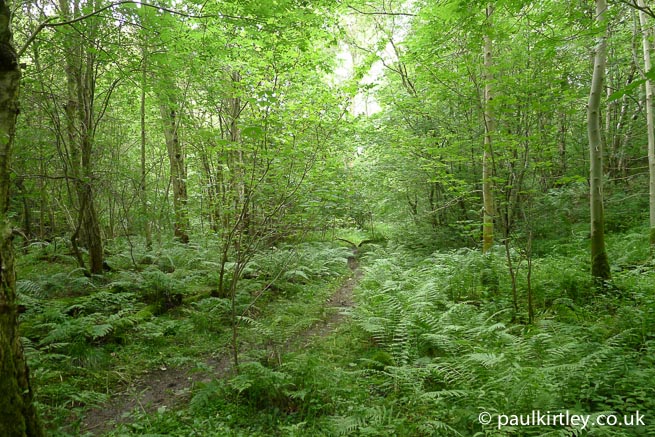 If you've never experienced cold, tiredness or discomfort outdoors then when you do, you'll be at a psychological disadvantage.
On the other hand, if you spend a lot of time outdoors, if you've undertaken tough hikes or other arduous journeys in wild and remote country, then you'll be better equipped mentally to deal with these types of adversity.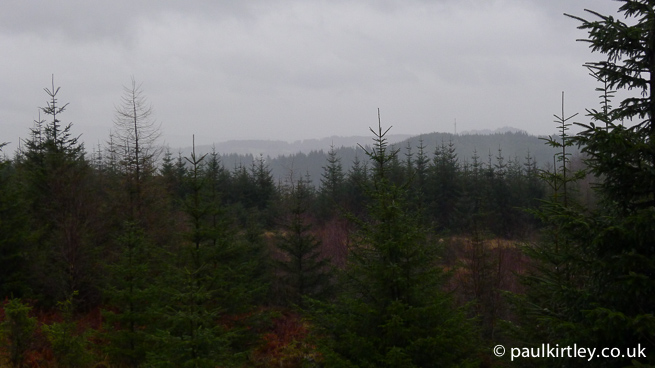 The more experience you have, the more in control you will feel in a difficult situation. You won't necessarily be relaxed but you'll be less likely to panic.
Acquire The Relevant Skills: Take Some Training
Even basic training on how to survive specific situations can make a massive difference to survival rates.
If you've ever worked in a building, be it an office or a factory, then you will have taken part in a fire drill….
Make no mistake, being inside a burning building is a survival situation.
Undertaking a fire drill is survival training.
"It has been shown many times that people who are properly briefed, trained, drilled and with a knowledge of what to expect in a survival situation will show a higher degree of effectiveness should a situation arise". – Dr John Leach, Survival Psychology.
Similarly when you board a plane, the safety briefing addresses the risks (i.e. the ways you might die) and teaches you the most appropriate action. It also makes you aware of relevant information such as the location of emergency exits and personal survival equipment (i.e. oxygen masks and life jackets).
This is survival training.
But most people – particularly frequent travellers – ignore this training, much of which contains details specific to the type of aircraft and equipment it contains.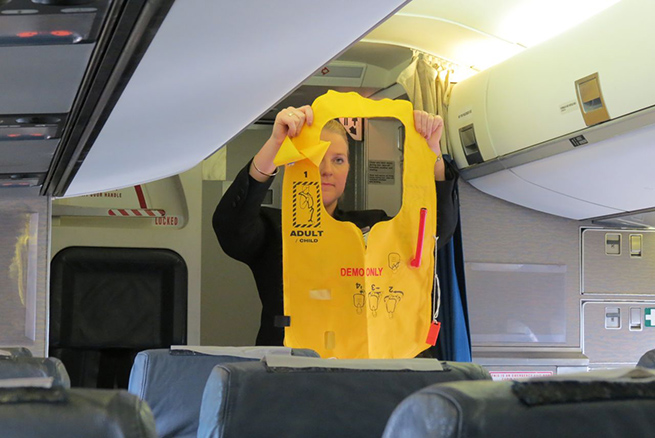 In the well-publicised Hudson River ditching of Flight 1549, passenger interviews indicated around 70% of the passengers did not watch the pre-flight safety briefing. The most commonly cited reason was because they were frequent fliers and already familiar. Of the 150 passengers on board, the FAA report stated "only about 10 passengers retrieved life vests themselves after impact and evacuated with them". Eight passengers who eventually got one or more life vests from the plane went back into the aircraft after they had already exited. Of the 19 passengers who attempted to obtain a life vest from under a seat, 10 reported difficulties and "only three were persistent enough to eventually obtain a life vest", and "Other passengers stated that they wanted to retrieve their life vest but could not remember where it was stowed", the report stated.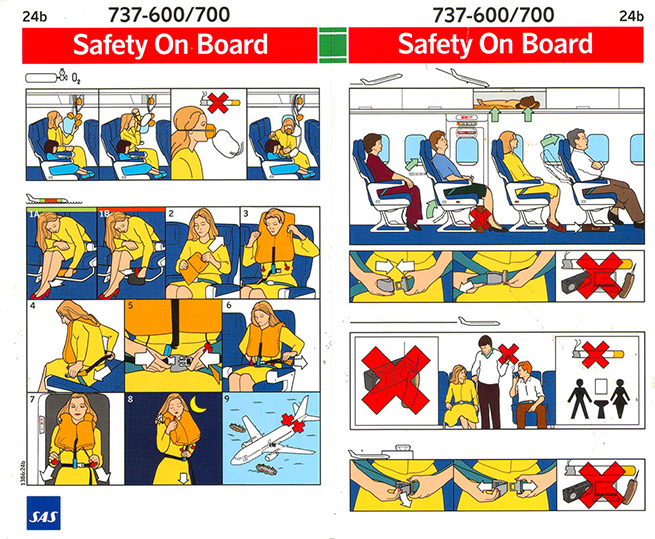 For me, the truly shocking figure is that only "two passengers realized they would be landing in water and retrieved and donned their life vests before impact, and a third passenger attempted to retrieve his life vest but was unable to do so and, therefore, abandoned his attempt".
Only two out of 150 passengers were aware enough of their situation, could remember where the life vests were plus were calm and persistent enough to retrieve on put them on properly. Only two.
It is clear that paying attention to safety briefings is essential. Every single time.
A small amount of training – or even a refresh of what you already know – can make a vital difference.
Find someone or an organisation that can teach you the things you need to know.
Then practice.
Scenario Training
In terms of training for difficult situations in the outdoors, you can go one step further than just spending time outdoors by specifically training for different scenarios. In this respect, the more time you can spend outdoors simulating situations where you are in difficulties, the better.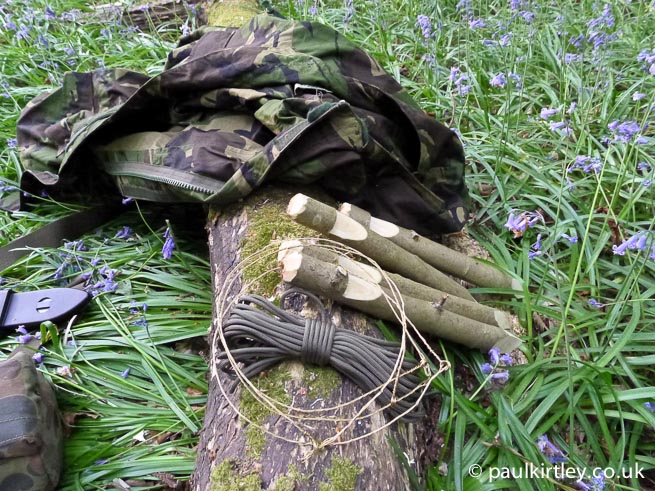 Be Flexible
While any real situation may be broadly similar to those you have trained, the specifics are likely to be different.
There might be different materials available. You might be on your own or with others. You may be injured. You may have to care for a casualty.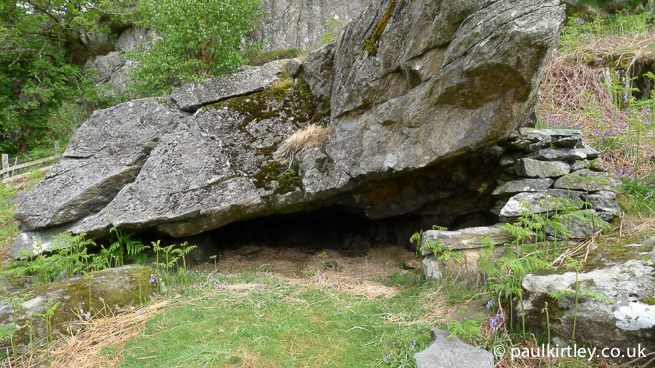 Keeping your mind flexible is the most important aspect. Learn to take a knock and pick yourself up again. Stay positive. See your way around problems and don't be afraid to use your initiative. Foster all these things in your daily life.
"If you cannot accurately predict the future then you must flexibly be prepared to deal with various possible futures". – Edward de Bono, Serious Creativity…
Don't get too wedded to particular kit. We all have favourite equipment we choose to take with us when we make a trip.
Bear in mind, though, the possibility of finding yourself in a situation where you need to use a particular skill or achieve a particular result but don't have your usual tool(s).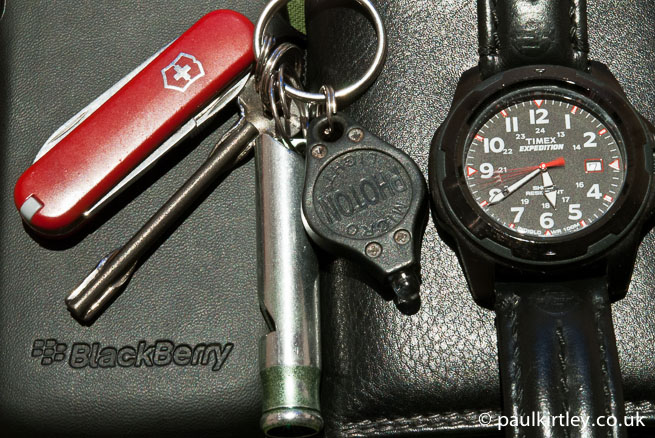 From time to time, train with different, lesser or less equipment. Can you make feathersticks with a penknife? If you were without your folding saw, what knife techniques would you use instead? If you didn't have a Millbank bag, what could you use to remove turbidity from water?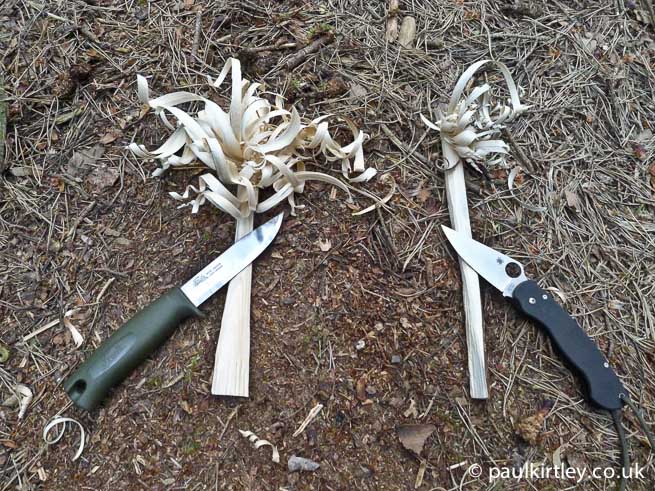 There are many ways in which you can remove yourself from your comfort zone. Make this regular practice and your comfort zone will expand exponentially.
What's The Difference Between A Survival Skill And A Bushcraft Skill?
I've witnessed many discussions about the differences between bushcraft and survival. People spend an inordinate amount of time arguing about what constitutes a bushcraft skill and what constitutes a survival skill.
My view is that it's largely down to context. Consider the following three scenarios:
1. I choose to head out to the woods for a while and I light my fires by the bow-drill method of friction fire lighting. I'm applying a bushcraft skill.
2. I'm undertaking a wilderness canoe trip in Canada. My paddling partner and I have a mishap where we lose our boat. We manage to swim to shore but are now stranded in the wilds with only what we have on us. We are wet and it's going to be chilly overnight. If, under these circumstances, I employ friction fire lighting skills to get a fire going and avoid hypothermia, it's a survival skill.
3. I invite you and some other friends around to my house for a barbeque. Later in the evening, for the benefit of a few interested guests, I provide a demonstration of the bow-drill. In this context, the technique is a party trick.
In each of the three scenarios above, the technique – and the knowledge behind it – is the same. What differs is the context.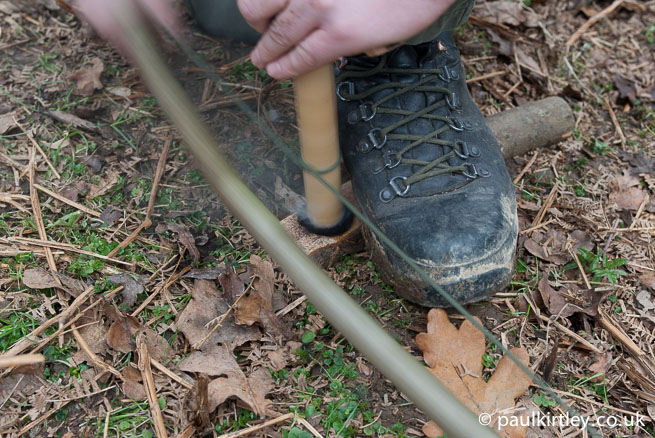 Don't get bogged down in nomenclature or semantics. Too many people spend too much time arguing about this stuff. It doesn't really matter.
What matters is whether or not you are good at bow drill. My advice is to spend more time practicing and less time stressing about what discipline it falls under.
Cover The Bases
So, what skills should we be learning?
If you spend all your time carving, then your foraging skills are probably neglected. Likewise, if you spend all your time collecting wild food, then your wilderness navigation skills have probably been neglected.
I'm not suggesting you shouldn't focus on things you enjoy, but I do advise that you spend sufficient time making sure that you have basic competence in a range of skills that will keep you alive in the outdoor areas you visit if you come unstuck there.
This includes medical training. Your first aid training will, of course, be hugely beneficial if a companion is injured or ill. It should also modify your attitude to risk, however, particularly as you move further away from immediate help.
There are myriad bushcraft skills to learn. There are a lot of questions you can ask yourself about what you should learn, which skills should be prioritised.
For a given environment, we can reverse engineer our skills training by thinking about one of the classic acronyms of survival: PLAN. We need to address the survival priorities of protection (clothing, shelter and fire), location (signalling and keeping watch), acquisition (sustenance, materials and tool making) and navigation (travel/getting help).
We should also bear in mind that most people are rescued within 72 hours.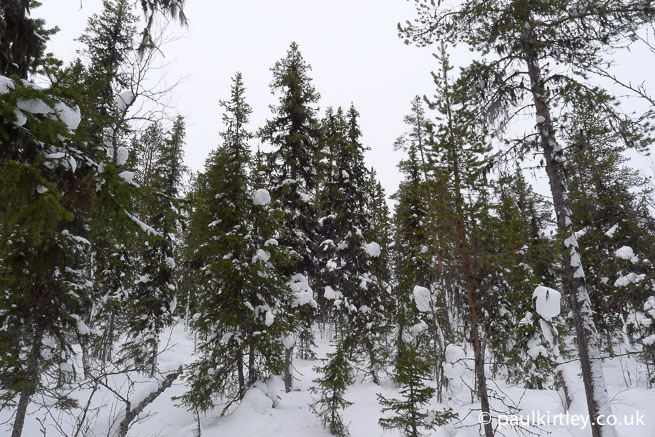 Coming around almost full circle then, one way you can make sure you have the essential skills for a particular environment is by being realistic about the risks you'll face. This takes you back to your risk assessment.
Further, your assessment of risks combined with an assessment of relevant skills will help determine which equipment is necessary or suitable and which is unnecessary or superfluous.
If I'm hiking through the forests of northern Scandinavia, my belt knife, folding saw and FireSteel, along with the skills to use them are very useful on a day-to-day basis, as well as when life gets more difficult. In the Cairngorm mountains in winter, these items are virtually useless. Much more useful from a survival perspective would be a blizzard bag, light sticks, dextrose tablets and flares.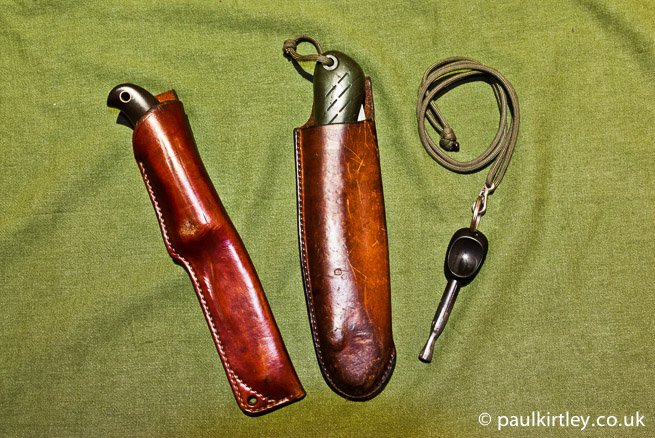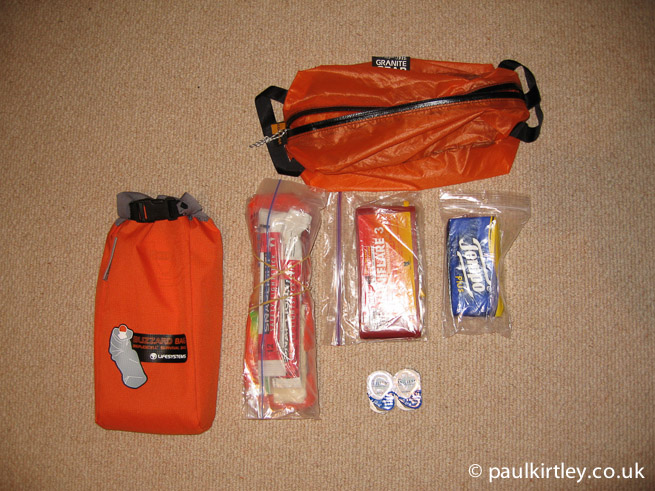 The Framework
So, this is the framework within which we should develop and apply our skills:
Objectively assess the risks of where you are going;
Get your psychology right;
Build experience;
Get a relevant, broad-base of skills;
Train to apply your skills in difficult situations;
Choose equipment based on usefulness in the environment.
It maybe doesn't look like much on paper but, like a fire drill or airline flight safety brief, it will make a significant difference if you ever have to apply your skills in a survival situation.
Further Reading:
Related Material On Paul Kirtley's Blog:
Hypothermia And How To Avoid It
Bow Drill: The Keys To Success
The Importance of Leaving Word Before Heading Into the Wild