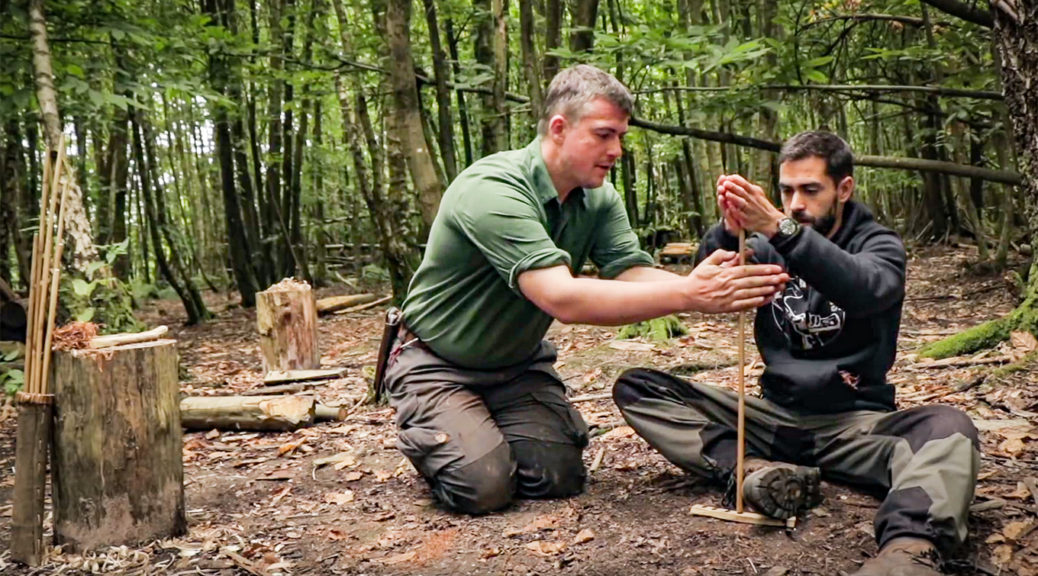 Sharing Bushcraft Techniques, Tips & Tricks During An Overnighter
Sharing Bushcraft Techniques, Tips & Tricks During An Overnighter
I have a passion for sharing bushcraft skills. And I am grateful I have been able to turn this passion into a means of earning a living too.
Equally I really like learning from other people, particularly on my travels. To do this I always endeavour to remain open to new ideas and different perspectives, wherever they come from. No-one is born knowing anything about bushcraft skills and we can all learn more, whatever stage we are at. Everyone knows at least one thing you don't…
So, it's always nice to come across people with the same attitude, who are willing to learn, who don't bring ego to the table. These people generally have some interesting insights of their own too. Mike Pullen is one such person I've come to know this year.
It's highly likely some readers of this blog know him through his YouTube channel TA Outoors. Others may know him through his dad's YouTube channel TA Fishing. Mike's channel has shown impressive subscriber growth over the last couple of years and to my mind this is down to Mike's personality. He's diligent, enthusiastic, energetic and likeable. He works hard at what he does and strives to make the best videos he can. As far as I can see, he deservers the audience he has built.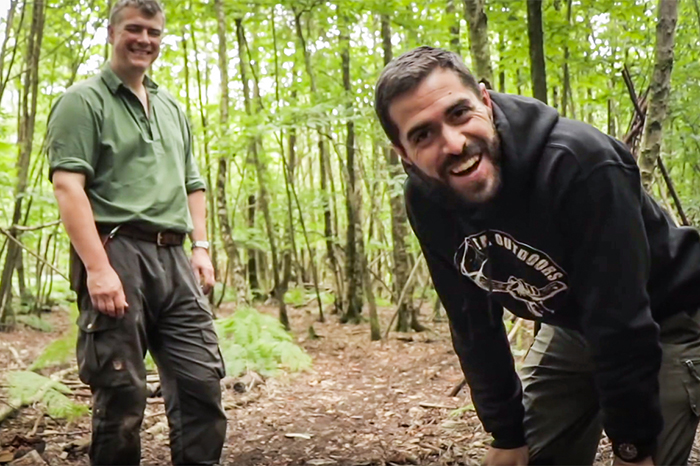 After meeting in person at the Bushcraft Show in 2018, we hatched a plan to do some filming for Mike's channel, though the medium of which we would aim to share a bunch of bushcraft techniques, tips and tricks.
So it was that Mike came to one of my teaching venues, where I run courses for Frontier Bushcraft and we set about working through a shopping list of skills Mike had drawn up. These are all areas Mike wanted to know more about or brush up on and I did my best to share core concepts, critical details and personal insights.
Mike captured and distilled these teachings over the day-and-a-half we spent together. The result is the video embedded below. Get your popcorn ready for 90 minutes of bushcraft skills and knowledge…
It was a real blast filming this with Mike. We got on well and I'm looking forward to seeing what else we can create together in the future…
Let Me Know What You Learned…
In the comments section further down this page, I'd love to hear about what you learned or refreshed from this video. And if you liked the film, check out the other videos on Mike's channel. Also, if you'd like more axe content, check out the related material linked below…
Related Material On Paul Kirtley's Blog…
Bushcraft Show Axe Skills Demo
Axe Safety In Camp: Care, Attention and Good Habits
How To Care For Your Axe: 3 Easy Steps
The following two tabs change content below.
Paul Kirtley is an award-winning professional bushcraft instructor, qualified canoe leader and mountain leader. He is passionate about nature and wilderness travel. In addition to writing this blog Paul owns and runs
Frontier Bushcraft
, a wilderness bushcraft school, offering bushcraft courses and wilderness expeditions.
Latest posts by Paul Kirtley (see all)