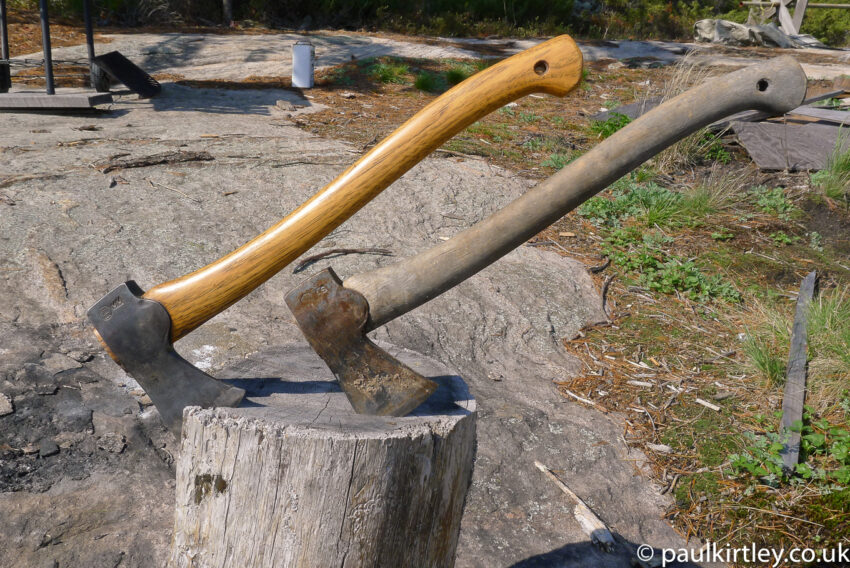 How To Care For Your Axe: 3 Easy Steps
How To Care For Your Axe: 3 Easy Steps
Many people spend more on a good quality bushcraft or survival knife than they do on an axe. In an environment where an axe is important, it is often as valuable if not more valuable than a knife. For example, in the northern, or boreal, forest where trees grow slowly and the wood is dense and knotty, an axe is your primary cutting tool.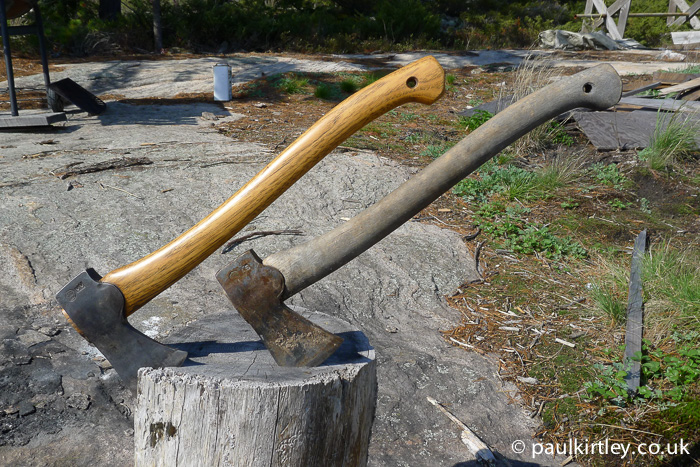 In any woodland where you were working on larger projects that require substantial sections of wood, being able to fell and process both live and dead standing wood is something for which you need an axe (and possibly a saw).
Parts Of An Axe Which Require Care
A good axe of a traditional design has several components made of materials which require some maintenance. If you look after your axe, it will give you many years of service.
A good quality traditional-style axe will likely have a wooden handle, or helve as it is sometimes still referred to. As with any wood that is kept or used outdoors, it needs to have some protection from the elements, most notably water. When you buy a new axe it comes with a protective finish on the handle. This finish is often made from linseed oil and beeswax.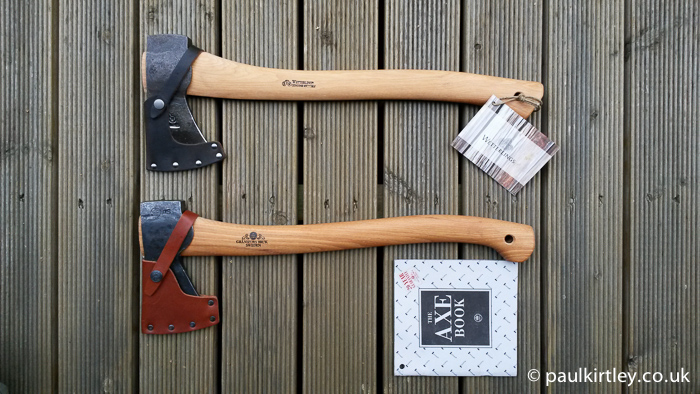 A good axe will have a head made from high quality steel. The head will be tempered so that the bit of the axe is tough, not easily chipped and able to attain a very sharp yet resilient edge. This quality piece of steel will also need some protection and care to keep it in prime condition.
The third component that we need to give some consideration is the mask. This is what some people might call the sheath but is more appropriately called a mask. A mask on a traditional-style axe typically will be made of leather. As with any leather item, it will need protecting from the environment to keep the leather in good condition.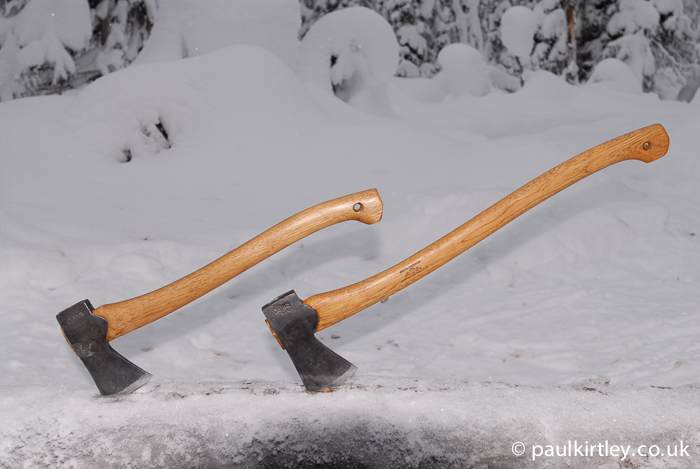 How To Look After Your Axe Head
Keeping your axe in prime working condition does, of course, include keeping it sharp. I'm not, however, going to cover axe sharpening in this article. What we're concerned with here is how to keep your axe in good condition and protected from the environment.
The axe head of a good quality axe such as those made by Gransfors Bruk is typically made of steel that is not stainless. That is, it will quite easily rust if allowed to remain damp for a period of time. This would obviously have a detrimental effect on both the finish and ultimately the longevity of the axe head. So, we must protect against moisture.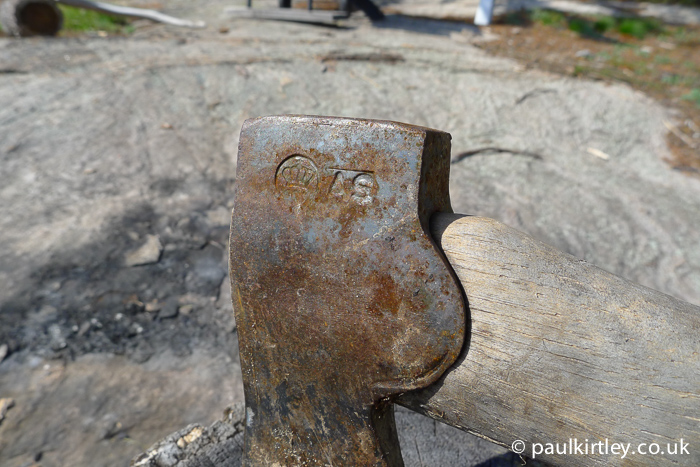 The easiest way to do this is to oil the axe head. Some oils are better for this than others. In the absence of the ideal, anything is better than nothing. A general purpose oil which I have been using in recent years is Ballistol. This can be used on the leather of the axe mask too if needed. It's also good on wood. As a general purpose non-toxic oil it's a good one to carry as a one-stop shop for keeping most of your gear that needs it, including all the parts of your axe, in good shape while on a trip.
I've also found various gun oils good for creating more of a dry finish on the axe head. When oiling the axe head, first remove the mask then apply a thin layer of oil all over the metal of the axe head. Remove any excess with a cloth. Leave the oil to dry off to the extent it will before refitting the mask.
How To Look After Your Axe Handle
The handle of a traditional-style axe will typically be made of wood; these days this will most likely be of good-quality hickory. Hickory is a very tough and resilient wood but will still last much longer with a protective finish.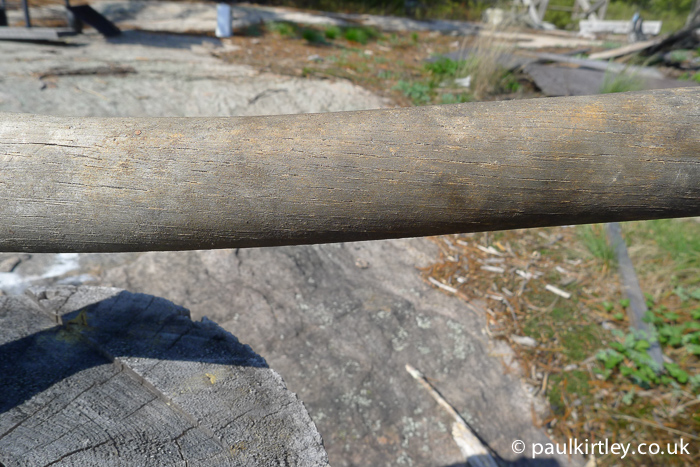 We want to retain, if not improve, the finish that the axe handle comes with. While we can completely replace the factory finish on a wooden axe handle and putting in place a higher-quality finish such as traditionally used on gun stocks, this is not necessary for keeping the handle in good condition.
With axes such as those by Gransfors, maintaining the finish of the handle is a case of simply applying a coat of boiled linseed oil from time to time. Please note that it must be boiled linseed oil, not raw linseed oil. Raw linseed oil will not dry; at best it will remain sticky.
Boiled linseed oil can be bought from DIY/home improvement stores quite readily. First make sure the handle is free of dirt then simply apply the boiled linseed oil to the existing finish. To do this take a rag, pour on some of the linseed oil and rub this into the handle. Alternatively use a small paint brush to apply the liquid.
Once you've coated the entire handle reasonably liberally, take a rag or some kitchen towel and remove the excess. This should now be a thin layer of linseed oil left remaining on the handle. This can then be left to dry. This simple process provides another very fine layer of finish to the handle and increases its level of protection from the elements. Over time if you keep adding single layers, you will build up a very good and resilient layer of finish on your axe handle.
Warning: Please note that rags or pieces of cloth soaked in linseed oil can spontaneously combust if left scrunched up and should not be left indoors. The potential for serious fire is well-documented. The best solution – where safe to do so – is to burn the rags. The second-best solution is to leave them hanging outside, unfolded to dry before disposing of them.
How To Look After Your Axe Mask
If you have a mask that is made of leather it will need to be cared for. You must remember that the mask is designed to protect you and your other equipment from the sharp edge of the axe bit. The mask must retain its original good fit. You do not want the mask to become loose or to fit sloppily. Therefore, you shouldn't apply any treatment that will soften or allow the leather to stretch beyond its original size and shape.
There are a number of easily available products that can be used to treat your axe mask. Personally I use Nikwax Aqueous Wax. To apply this to the axe mask removes the mask from the axe and use the applications are to apply a liberal amount to the mask, not forgetting the welt. Leave the wax to dry, then rub it in with a damp piece of kitchen towel or cloth. This last action creates a shine and protective finish.
Look After Your Axe And It Will Look After You
If you follow the above simple steps to look after your axe and apply them on a regular basis, your axe will stay in top condition for many years to come.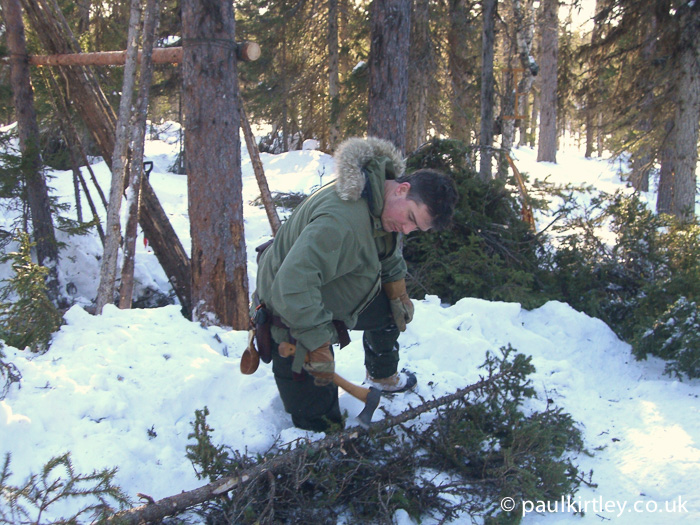 Let me know your experiences of looking after your axe – what did you get right, what did you get wrong and what did you learn? As always I read every comment…
Get My Free Guide On How To Refinish Axe Handles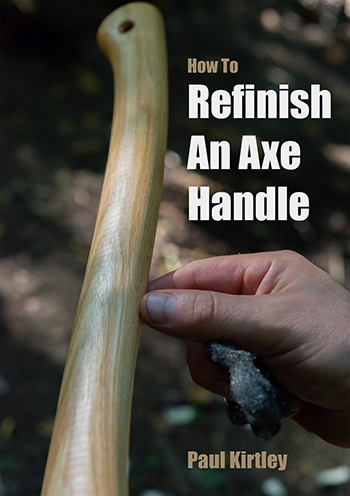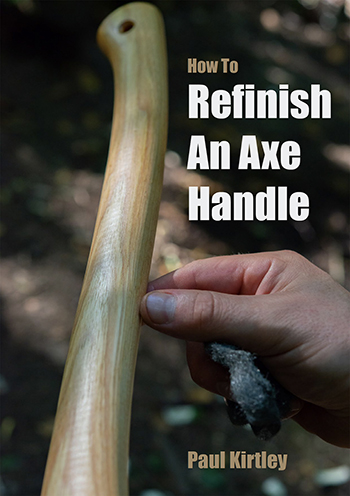 Dramatically improve on standard axe handle finishes, making them more durable, water resistant, with great feel and grip in the hand.
Step-by-step process explained clearly so you can easily achieve a great finish on your axe handles, old or new.
High resolution photos used throughout, illustrating all materials and methods.
Recommended Care Products
A version of the article above first appeared on the Frontier Bushcraft Blog
Related Material
Axe Choice For The Northern Forest
Tree Felling For Winter Firewood: Axe and Saw
A Winter Camping Trip in the Northern Forest
Bloodvein River Trip – My Personal Gear
A Bushcraft Camping Outfit – Equipment for Living in the Woods
My Wilderness Axe Skills And Campcraft Book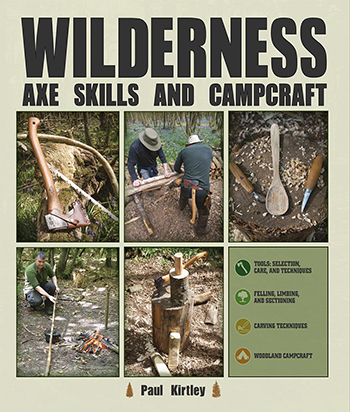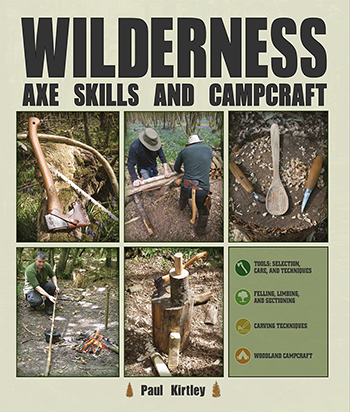 Find out more at wildernessaxeskills.com