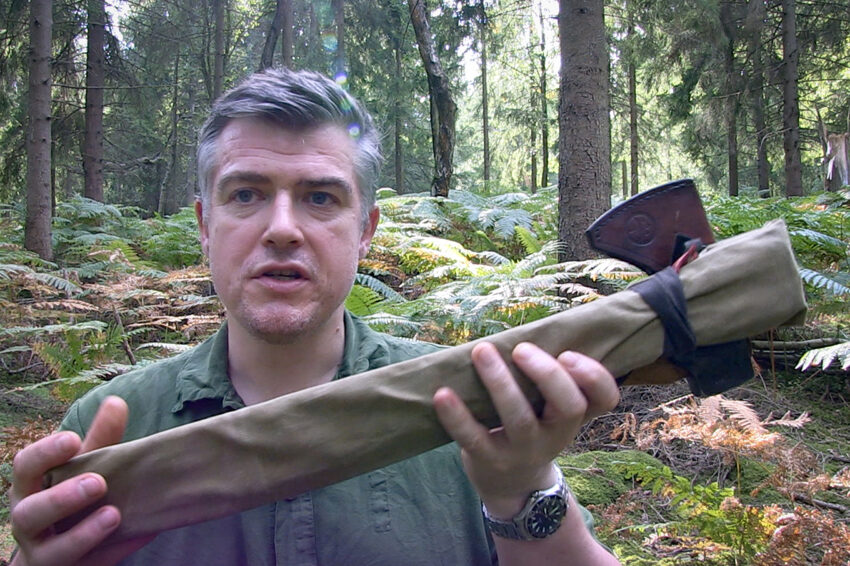 Optimising A General Purpose Axe And Saw Combo For Wilderness Travel
Optimising A General Purpose Axe And Saw Combo For Wilderness Travel
It's always great when you manage to extract the most from your tools. Of course, this is in good part down to your abilities and skill in using said tools. It's important to have your tools set up right and to maintain them well, though. Sure a bad workman blames his tools. But the corollary of this is certainly not that a good woodsman should have bad tools. Moreover, when you are spending time in the wilds, you want your tools to be reliable and to stay in good working condition. You don't want items to break and not be fixable, and you don't want your tools to degrade just by the mere fact they are in contact with the outside world, even when being put to hard use.
So, in this post, mainly through the video above, I'd like to share with you how I have a general purpose axe and saw set up for wilderness travel. Yes, I have other axes and other saws. This pairing is my baseline. It works perfectly in many situations and would be acceptable, even if not idea, in many others. Hence, I would consider it my most flexible combo.
In assembling this combo, I've combined a number of products, not just the axe and the saw but also some of the accoutrements too. Check out the video above for the full details. I also share some handy tips for carrying saw spares. The "Velcro trick" is a particular favourite. Again, check out the video above to see how this works.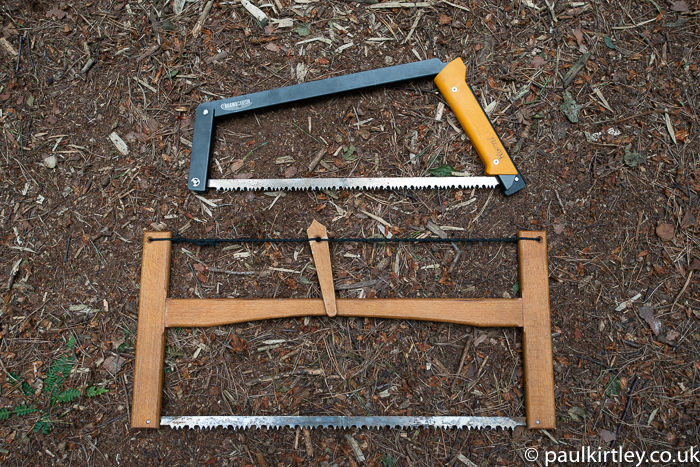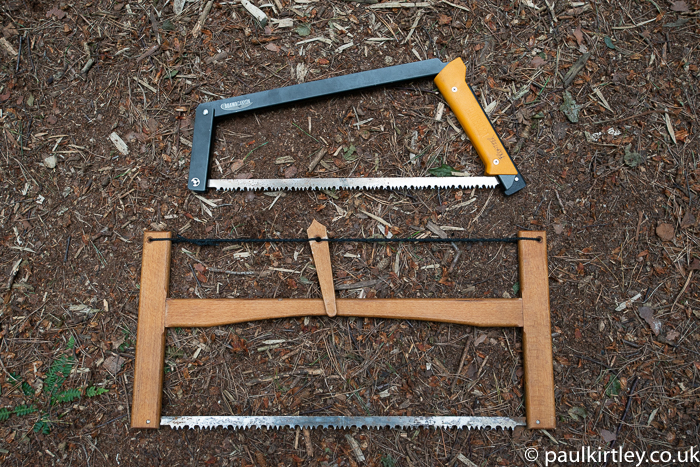 In the video I also talk through some improvements I have made to my trusty Gransfors Bruk Small Forest Axe, as well as some of my other axes. Elsehwere on this site I've written about keeping your axe in good order. If you want to go the whole hog, though, and furnish your axe handle with a fantastic new finish, which will be an improvement on any manufacturer's standard handle finish, then check out my free PDF guide.
Get My Free Guide On How To Refinish Axe Handles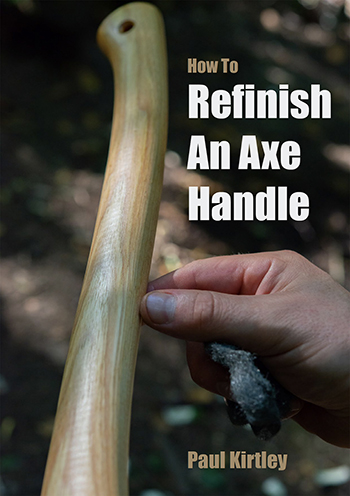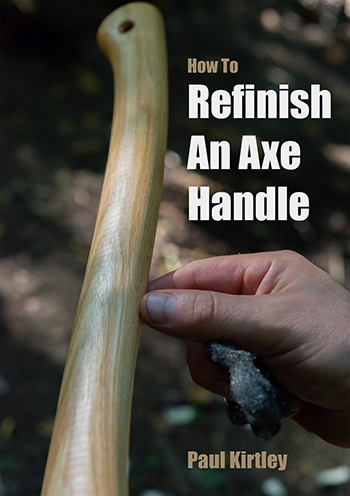 Dramatically improve on standard axe handle finishes, making them more durable, water resistant, with great feel and grip in the hand.
Step-by-step process explained clearly so you can easily achieve a great finish on your axe handles, old or new.
High resolution photos used throughout, illustrating all materials and methods.
Recommended Care Products
Related Material On Paul Kirtley's Blog
Henry's folding bucksaw how-to articleCarving A Set Of Utensils For A Frost River Utensil RollHow To Care For Your Axe: 3 Easy StepsAxe Choice For The Northern Forest
Related Material On Paul Kirtley's YouTube Channel
Wilderness Solo: Berens River Bushcraft Camping TripA Journey On Scotland's Longest River
My Wilderness Axe Skills And Campcraft Book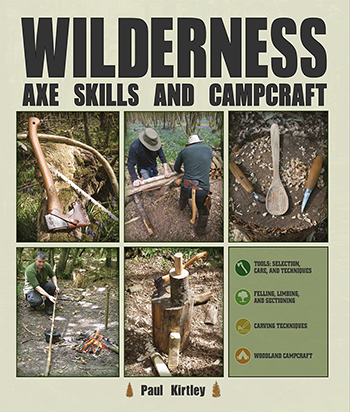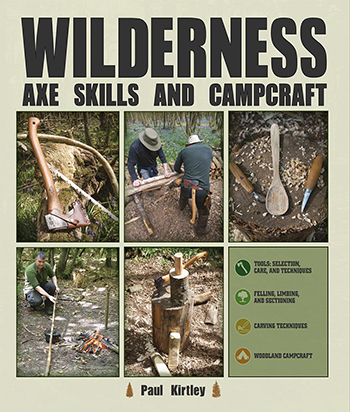 Find out more at wildernessaxeskills.com