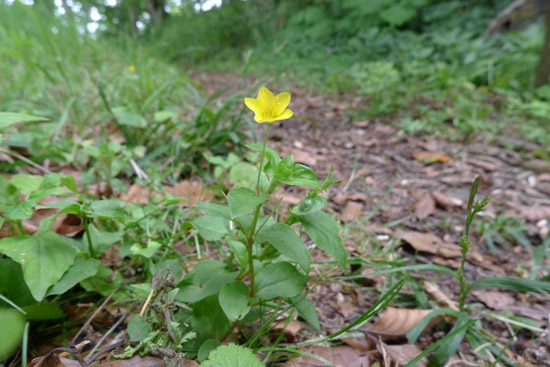 How to Tell the Difference Between Chickweed and Yellow Pimpernel
How to Tell the Difference Between Chickweed and Yellow Pimpernel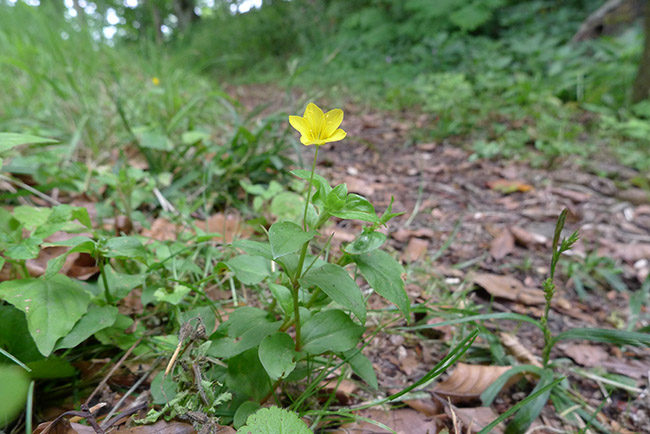 Yellow pimpernel, Lysimachia nemora, is a small hairless plant, with leaves of a similar shape and size to those of Common Chickweed, Stellaria media. Common Chickweed is an edible wild green that I have written about in a previous article. Chickweed is easily recognised when its small white flowers are present, less so when they are not. Yellow Pimpernel is an inedible/mildly toxic plant that can be mistaken for Chickweed. Again, when Yellow Pimpernel's pretty yellow flowers are present, the plant is relatively easy to recognise (and differentiate from Chickweed). When neither plant's flowers are present, however, then we need to look for other differentiators.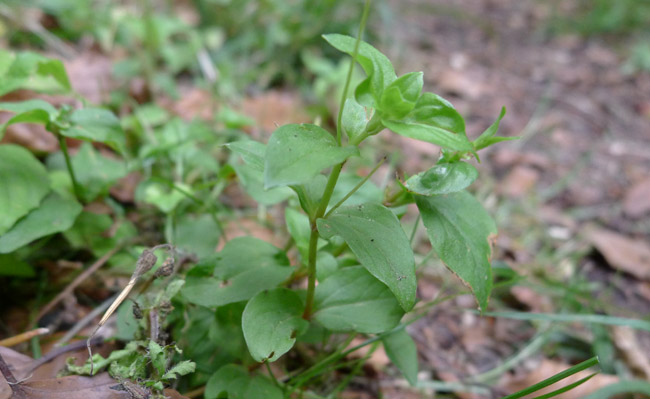 When neither Chickweed nor Yellow Pimpernel is in flower, the key differentiating feature we need to note is that while Yellow Pimpernel is hairless, Common Chickweed has a single line of hairs on its stem.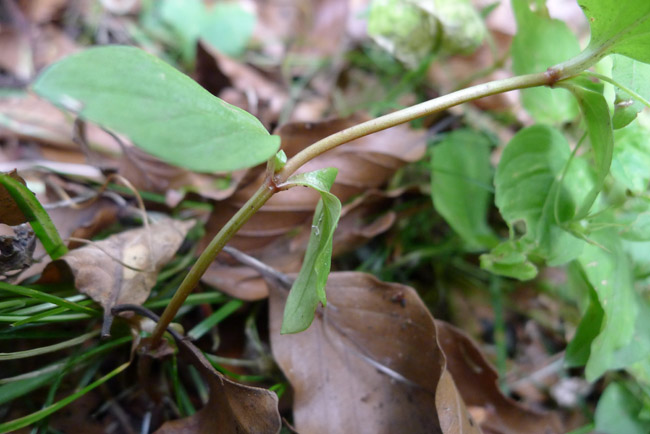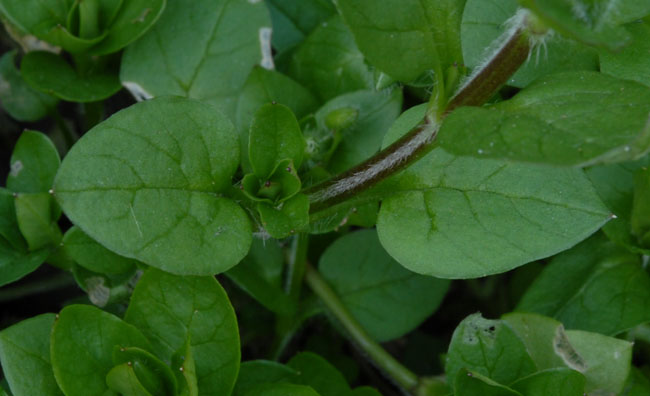 As long as you stick to this key differentiating feature of a line of hairs on the stem to positively identify Common Chickweed, then you will avoid Yellow Pimpernel.
Best Practice while Foraging
Please read the BSBI's Code of Conduct for the Conservation and Enjoyment of Wild Plants for guidance on the best practice (and UK laws) relating to foraging for wild plant foods.
Disclaimer
This article is meant only as a guide and is largely a record of my recent forages. It is not a complete treatment of all edible plants that might be available. Nor does it provide a complete treatment of all poisonous plants that may also be present in the habitat where you find the above-mentioned plants. If you want to learn more about plant identification you should invest in some good field guides. The safest way to learn about edible wild plants is for someone who already has the knowledge to show you in person. Any foraging you do on your own is at your own risk.
The most important thing to remember when identifying wild foods is:
IF IN DOUBT, LEAVE IT OUT!
Recommended Books For Further Reading
Related Articles on Paul Kirtley's Blog
Foraging for Early Spring Greens: Some to Eat, Some to Avoid…
Brooklime, Veronica beccabunga
Primrose, Primula vulgaris: Wild food?
Common Dog-violet, Viola riviniana