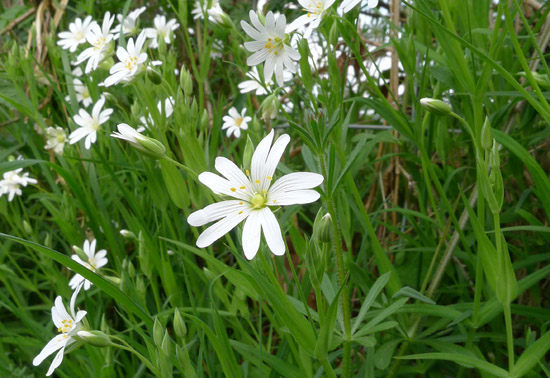 Greater Stitchwort, Stellaria holostea
Greater Stitchwort, Stellaria holostea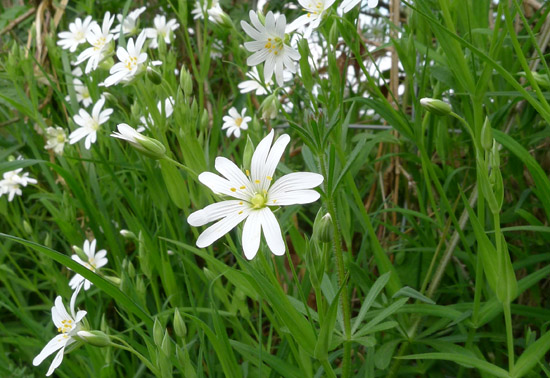 Greater Stitchwort, Stellaria holostea, is a very common plant of wayside verges, hedgerows and open woodlands. Until it flowers, however, it is easily missed. Greater Stitchwort is a relative of Common Chickweed, Stellaria media, and like Chickweed, Greater Stitchwort is an easily-collected source of edible wild greens.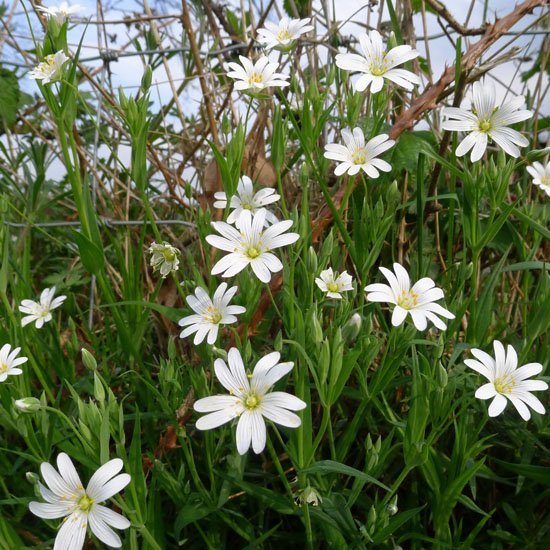 Narrow and lance-shaped, with the character of fresh, green grass, the leaves of Greater Stitchwort are arranged in opposite pairs, with each pair at 90 degrees to the pair below. The stems and leaves have rough edges. Greater Stitchwort flowers April to June and the flowers are white and about 20-30mm across. At first glance they appear to have 10 petals. In fact they have 5 petals, each of which is deeply divided.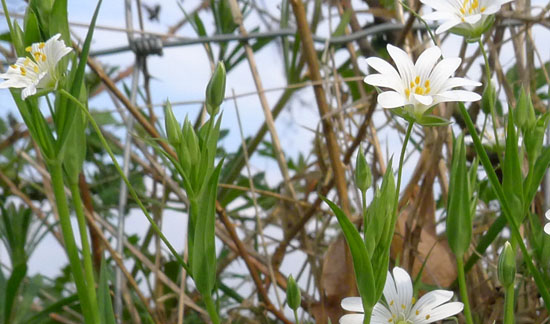 The green shoots can be chopped into salads, steamed or quickly boiled. You can eat the flower buds and flowers and these can make an attractive addition to a wild salad.
Recommended Books for Further Reading:
Related Articles on Paul Kirtley's Blog:
Foraging for Early Spring Greens: Some to Eat, Some to Avoid…
Conopodium majus: Pignuts and How to Forage for them
Brooklime, Veronica beccabunga
Primrose, Primula vulgaris: Wild food?
Common Dog-violet, Viola riviniana
Disclaimer
This article is meant only as a guide and is largely a record of my recent forages. It is not a complete treatment of all edible plants that might be available. Nor does it provide a complete treatment of all poisonous plants that may also be present in the habitat where you find the above-mentioned plants. If you want to learn more about plant identification you should invest in some good field guides. The safest way to learn about edible wild plants is for someone who already has the knowledge to show you in person. Any foraging you do on your own is at your own risk.
The most important thing to remember when identifying wild foods is:
IF IN DOUBT, LEAVE IT OUT!