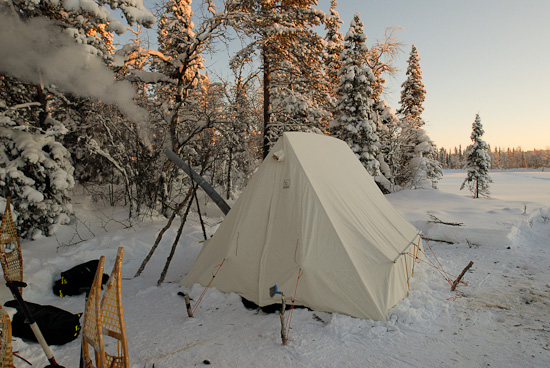 Cliff Jacobson and Camping's Top Secrets
Cliff Jacobson and Camping's Top Secrets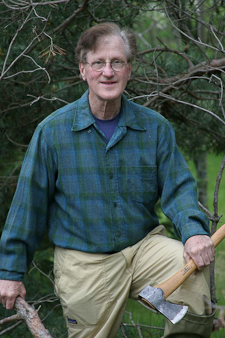 Cliff Jacobson is one of the wise men of the outdoors.
He is one of North America's best respected and most published outdoors writers.
He is the author of over a dozen top-selling books on canoeing, expeditioning, camping and outdoors skills.
His excellent book Expedition Canoeing is a vital addition to any wilderness paddler's library and a favourite resource of mine.
Cliff's extensive wilderness experience informs his writing with realism, pragmatism and practicality. He's a true outdoorsman and he values skills over things.
For all these reasons Cliff is one of my outdoor heroes, someone I look up to.
So, it was a great honour for me to be able to contribute – albeit in a relatively small way – to Cliff's latest book.
A Search For Camping Photos
Towards the end of 2011 Cliff sent out a request for various images to illustrate the upcoming 25th anniversary edition of his classic Camping's Top Secrets: A Lexicon of Expert Camping Tips.
I have an extensive archive of photographs from my trips and expeditions; I thought that some of them would be suitable for Cliff's requirements.
I got in touch with Cliff and pointed him in the direction of some of my photos on Flickr.
Cliff was indeed interested in using one that I took on a winter camping trip in the northern forest.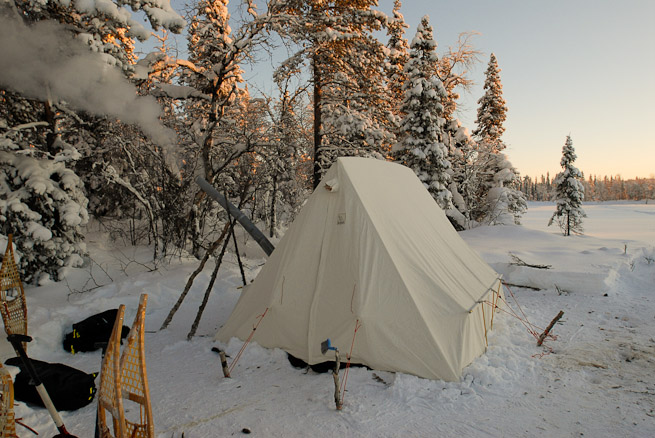 A Lexicon of Camping Tips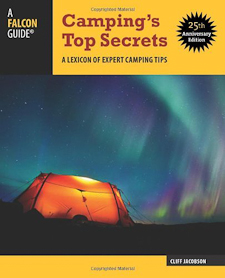 Roll forward over a year and Cliff's new book is ready.
I already have my copy.
It is an A-Z of great camping advice covering more than 200 pages.
As a thank you, Cliff sent me a copy of the book and I was delighted to find it in my mail box yesterday.
Inside, Cliff had inscribed "To Paul Kirtley. Thank you for your expertise and contribution to this book. Warm Regards, Cliff Jacobson 2013".
Cliff is not only an expert in his field but a true gentleman.
Receiving the book and reading his comment certainly made my day.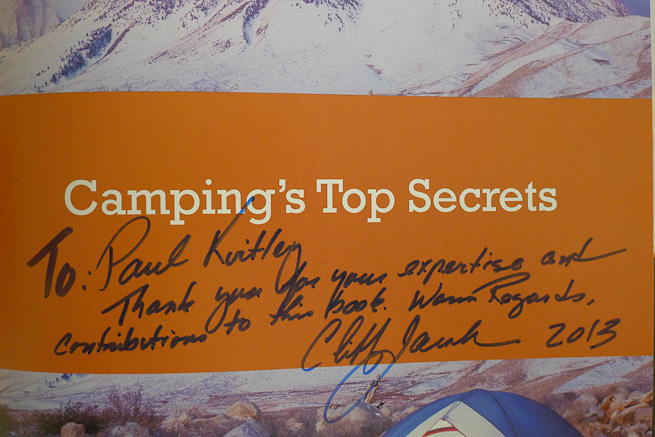 Cliff Jacobson Interview
Cliff is a man who talks sense about the realities of wilderness travel. In this interview, Cliff speaks frankly about wilderness camping skills, journeys in remote country, the risks, bugs, bears and the one indulgence he likes to take with him.

---
Get Your Copy Of Camping's Top Secrets
Camping's Top Secrets is published by Falcon Guides.
UK and European readers of this blog, can purchase a copy from Amazon here.
For readers in the rest of the world, including North America, the publisher has a list of places you can buy the book here.
---
Other Books By Cliff Jacobson
;
Related Material On Paul Kirtley's Blog:
Canoe Master: An Interview With Ray Goodwin
A Winter Camping Trip In The Northern Forest
How To Light A Campfire With One Match