Favourite Films: Waterwalker by Bill Mason
Favourite Films: Waterwalker by Bill Mason
To watch the film press the play arrow at the bottom left of the image above. Click on the box second from bottom right for a full screen view.
Waterwalker by Bill Mason
From the moment this film starts rolling and you hear birdsong, you know Waterwalker is not a film just about canoeing.
This is confirmed by the first line spoken by Bill Mason in the film…
"So, the first white man arrives in North America, see, and he looks out over the land and he calls it a pristine, untouched wilderness".
Waterwalker is as much a meditation on man's relationship with the land as a film about wilderness canoeing.
Over the course of Waterwalker, Mason makes a solo journey along the shores of Lake Superior and up one of its tributaries.
There is a good amount of practical know-how that can be gleaned from merely watching the film from this perspective – not only canoe skills but also camp craft.
From my perspective, even more valuable are Mason's philosophy and approach, which he shares and demonstrates throughout.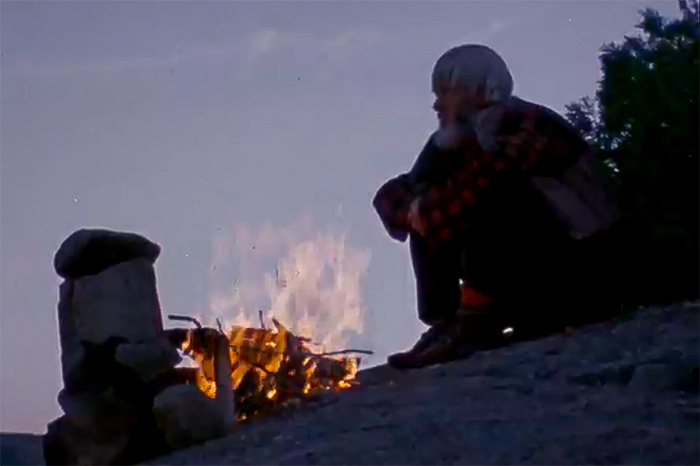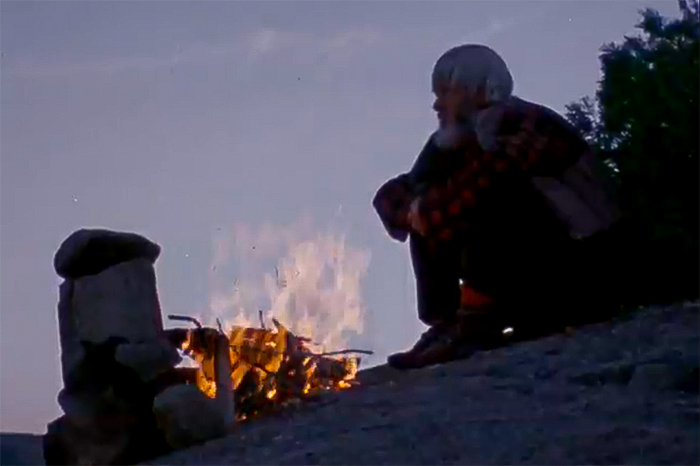 For some, Waterwalker is a little slow, languid even.
I think, however, that the film brilliantly slows you down to the pace of a journey such as the one Mason is making in the Waterwalker. Moreover, my impression is that this is deliberate.
Mason travels at a natural pace, soaking up his surroundings, living in the moment. He stops to paint. He reflects. There are a number of wildlife encounters. When he pauses, you pause with him.
During a scene in the film, when looking back over some of his paintings, Mason states "I like to re-live a time, a place, a mood."
When watching Waterwalker I feel as though I'm also re-living times, places and moods with Bill.
For me, this is part of the magic of Waterwalker.
Whether or not you are a paddler, you can't help but be taken in by Bill Mason's sheer joy at being out in the wilderness.
That alone, keeps me coming back to this film.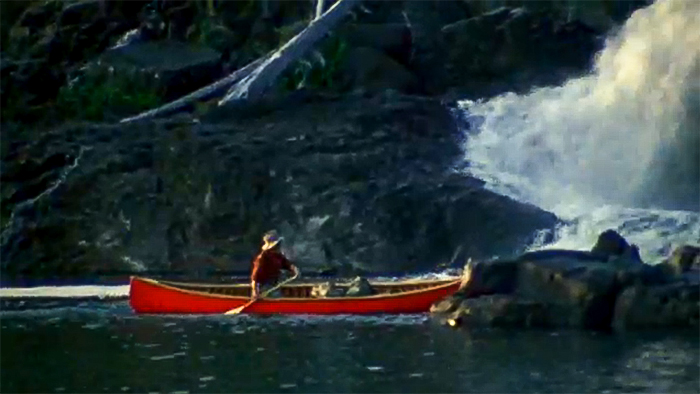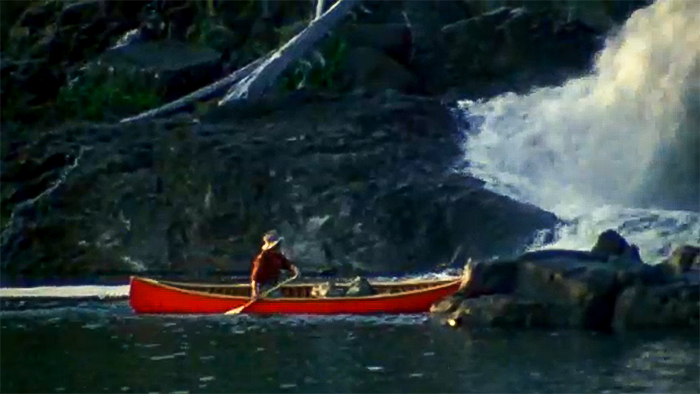 Waterwalker by Bill Mason is one of my favourite films relating to outdoors practice and philosophy. And while the film quality, editing and music might seem a little dated, the central message is timeless…
Let me know what you think of Waterwalker in the comments below. Are there particular sections of the film you like? Or a particular line spoken in the film that particularly resonates with you?
Related Material On Paul Kirtley's Blog:
Favourite Films: Cree Hunters Of Mistassini
Waiting For Gooders: A Minor Inconvenience In The Wilderness
Switching Out Of An Expedition Mindset: Two Days Of Paddling At The English Canoe Symposium