Canoeing The River Spey With Kevin Callan, Ray Goodwin and Justine Curgenven – part 1
Canoeing The River Spey With Kevin Callan, Ray Goodwin and Justine Curgenven – part 1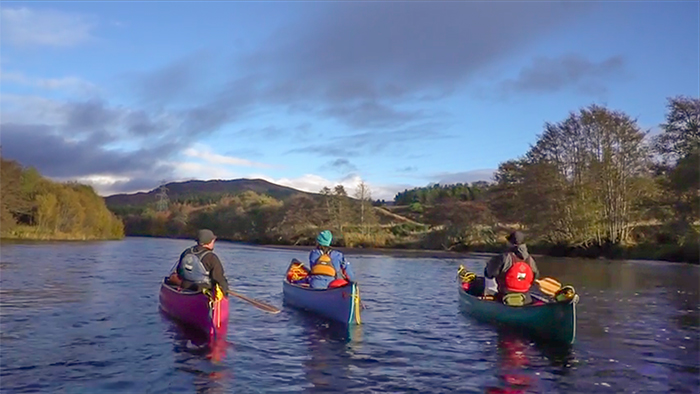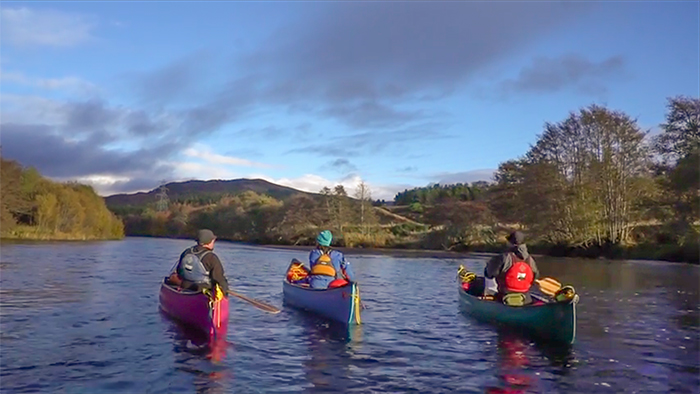 Canoeing the River Spey with Kevin Callan, Ray Goodwin and Justine Curgenven posed an interesting problem. On trips I'm involved with, it's usually me doing the filming, photography or writing articles for this blog or magazines based on what we are doing.
Justine is an award-winning adventure film-maker with experience in broadcast television before she started her own Cackle TV Productions. Kevin is the author of at least 15 books and is well known in Canada, both through his writing and his regular appearances on Canadian TV and radio. He also writes for Outside Magazine. Plus both Kevin and I have popular YouTube channels.
So who was going to make a film of our escapades?
Filming each other filming each other would not have ended up with any footage worth watching.
At the centre of the idea of this trip was for Kevin to experience the River Spey and to sample some single malt whisky along the way. Paddling and whisky are both close to Kevin's heart. Ray and I guide trips down the Spey each year and we always enjoy our time here. Moreover, I had arranged a few surprises for Kevin along the way, to make the trip even more special for him. Kevin has developed a natural, fun, accessible video blogging style which is very much about recording his experiences and the people he meets along the way. His Once Around Algonquin series is the perfect example of this style.
So it made sense to have Kevin's experiences on the Spey central to the film-making efforts. Justine and I could help capture extra footage for Kevin as and when he needed it. There will be blogs and articles which come out of this trip too. And I've already produced a podcast with the four of us discussing the trip. The films of the trip are coming out via Kevin's YouTube channel (first is embedded below) but it would be remiss of me if I did not include them here on my blog. These short films are a great record of our time together.
It was a wonderful, fun journey with good people. Our trip on the beautiful River Spey really further cemented our friendships. What more can you ask of a canoe-camping trip than this?
Scotland's Spey River Paddle & Whisky Tour – Part 1
Click on the box bottom right for full screen view. This video is available in full HD. Click on gear/cog symbol to choose the quality level you want to stream.
I hope you enjoyed the above film. Let me know what you think below.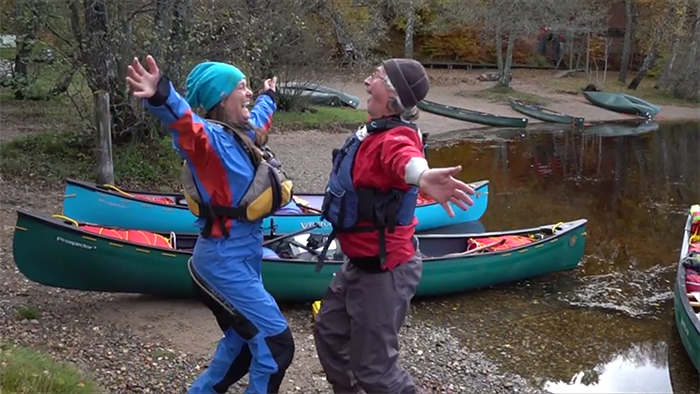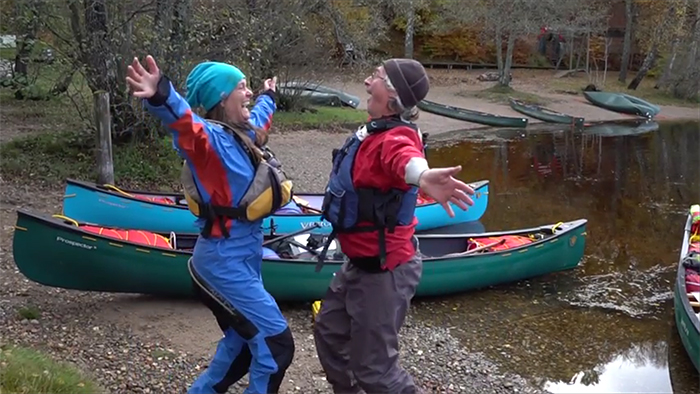 Watch The Next Part In The Series
Canoeing The Spey With Kevin, Ray & Justine part 2 – A Few Campfire Tricks
Related Material On Paul Kirtley's Blog
PK Podcast 019: Post-Trip Post-Script With Kevin Callan, Justine Curgenven and Ray Goodwin
PK Podcast 003: Kevin Callan, The Happy Camper
PK Podcast 013: Ray Goodwin On Continually Evolving Adventures By Canoe
PK Podcast 005: Justine Curgenven And An Aleutian Adventure
White Water Safety & Rescue Training Provides Useful Survival Skills
Six Men, Three Boats and The Bloodvein: Canoeing A Wilderness River