PK Podcast 019: Post-Trip Post-Script With Kevin Callan, Justine Curgenven and Ray Goodwin
PK Podcast 019: Post-Trip Post-Script With Kevin Callan, Justine Curgenven and Ray Goodwin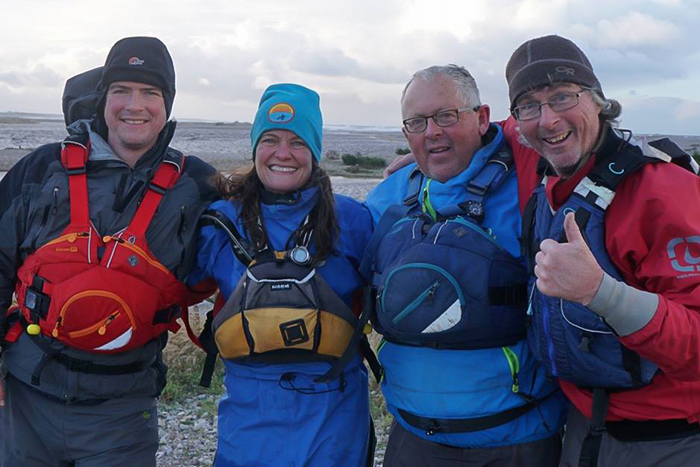 Sitting down around a table in a wooden chalet in Scotland, Kevin Callan, Ray Goodwin, Justine Curgenven and I talk about the canoe trip down the river Spey we'd just finished the very same day…
Kevin Callan, who was on episode three of The Paul Kirtley Podcast way back when, who many know as "The Happy Camper," is the author of multiple guidebooks to paddling in Canada, particularly Ontario. He's the author of 15 books, including camping and outdoor cookery books. He's a regular on CBC Radio as well as Canadian television.
Kevin is also a familiar presenter at all of the large outdoor shows and canoe gatherings in Canada and many of them in the Northern United States as well. He's a very well-known North American canoeing and outdoor figure. When he suggested he might like to come over to Scotland to do a trip, Ray Goodwin and I were excited to do this with him.
Kevin, Ray and I had been talking about doing a trip for at least three years. Kevin travelled to the UK for the Welsh Canoe Symposium three years ago. Kevin was invited to speak and present again at the 2016 symposium, held in late October. While he was over this side of the pond, we collectively decided it would be a great time for us to do the Scottish trip. The Spey was at the top of the list, for several reasons.
If you follow Kevin's YouTube channel already, you'll know he enjoys a wee dram of whisky, particularly when he does his "Whiskey Fireside Chats". So paddling down the River Spey seemed like an absolutely natural choice: it's a great River to paddle, it's beautiful scenery, and it's surrounded by distilleries, so we thought we would hatch a plan.
Justine Curgenven, who was on podcast episode 5 with me, talking about her trip paddling the Aleutian Islands with Sarah Outen, was also very keen to join us on the trip.
Kevin and Ray both featured in Justine's "This is Canoeing" films. Ray and I have met Kevin while we were travelling in Canada. Kevin has been over to the UK for paddling symposia (which Ray organises) and Ray, Kevin and Justine had each been guests on my podcast. With all these multiple connections between us, it was high time we did a trip all together. So the four of us hatched a plan to paddle down the Spey. This is something Ray and I do several times a year but we wanted to make this trip a little different (not that it could be anything other than different with Kevin involved 🙂 )…
The conversation that follows is our postscript to the trip and forms Episode 19 of the Paul Kirtley Podcast…
How To Listen To This Podcast
You can listen to this podcast here on my website by using the player above. Just press the play button.
You can download the podcast episode .mp3 file by right-clicking on the download link to save the .mp3 file down to your local machine/device.
You can also subscribe on iTunes and on Stitcher or via my podcast-only RSS feed.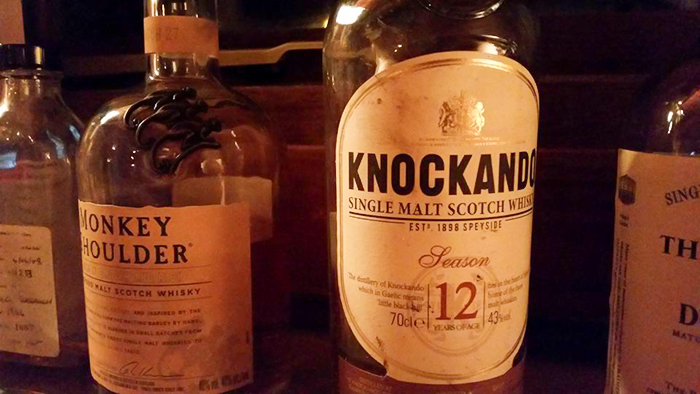 TRANSCRIPT
Click here to read or download the transcript of Episode 19 of The Paul Kirtley Podcast
Sneak Preview Of Spey Trip Video Footage
A strong headwind characterised our last day (5th November) on the Spey. Coming pretty much out of the north, we were most exposed to the wind in the section between Fochabers and Spey Bay, where it was a solid force 6, gusting force 7.
The video below will give you some sense of what it was like. Despite plenty of water and good flow, this section was slow going and we were all glad to hit the pebble beach in Spey Bay. Turn on sound for the wind noise (despite shielding by the GoPro housing!)…
Links Mentioned In This Podcast
River Spey Trips Via Frontier Bushcraft
Kevin's YouTube Channel
http://www.cackletv.com/
raygoodwin.com
The Balvenie
Ballindalloch Distillery
Books & DVDs Produced by Kevin, Ray and Justine…
Thanks For Listening!
Thanks for joining me on this podcast. If you have any comments about this episode, please leave them in the comments section below.
If you enjoyed this episode, please share it using the social media buttons at the top of this page. Thanks!
And Finally…
Please leave an honest review & rating on iTunes or on Stitcher.
Your ratings and reviews are extremely helpful and greatly appreciated! They do matter in the rankings of this podcast and I read each and every one of them.
Related Material On Paul Kirtley's Blog
PK Podcast 002: Ray Goodwin On Wilderness Canoeing
PK Podcast 003: Kevin Callan, The Happy Camper
PK Podcast 005: Justine Curgenven And An Aleutian Adventure
PK Podcast 013: Ray Goodwin On Continually Evolving Adventures By Canoe