Accelerate Your Bushcraft Learning
Accelerate Your Bushcraft Learning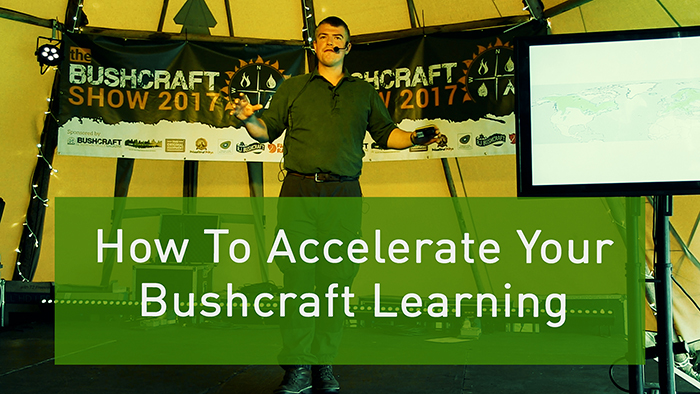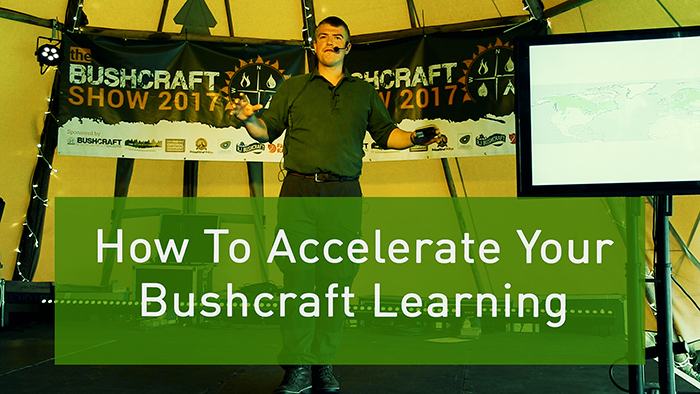 It's often said that you can't learn bushcraft skills overnight, that there is always more to learn, that many skills take years of practice to even approach mastery. So, how does the average person with a job and a combination of any or all of kids, mortgage, family commitments, weekly shopping, gardening, DIY, and who doesn't live outdoors, make significant progress with these skills?
Watch my presentation below for some strategies and methods for bushcraft skills acquisition so you can speed up the process of learning the most useful and relevant bushcraft skills and knowledge for your outdoor life…
The above presentation was given at the 2017 Bushcraft Show. It can also be viewed on my YouTube channel.
The bushcraft skills list, I mention briefly in the above presentation can be found via the following link:
Related Material On Paul Kirtley's Blog
#AskPaulKirtley Episode 53 – LIVE at the 2017 Bushcraft Show
The Value Of Using Wilderness Skills Closer To Home: Bushcraft Show 2016 Presentation
Integrating Bushcraft With Modern Outdoor Life: Bushcraft Show 2014 Presentation