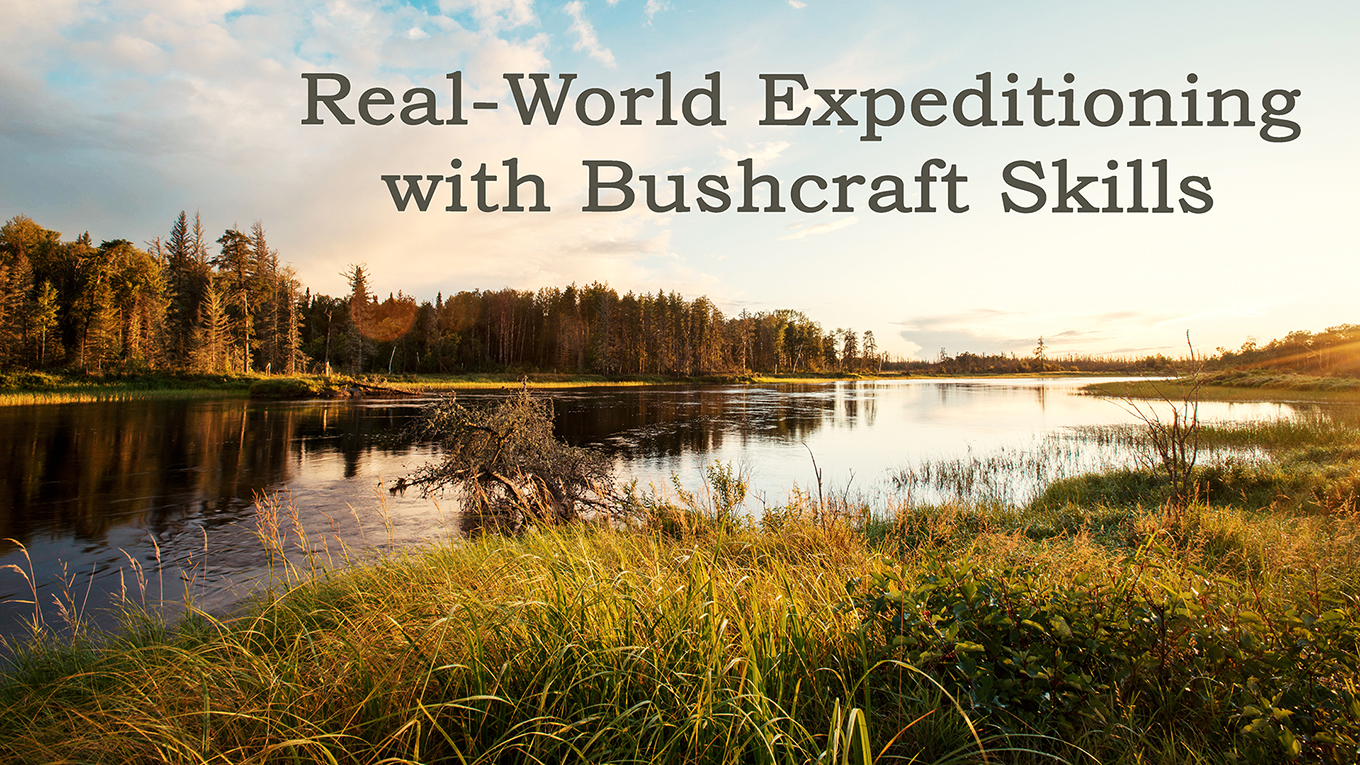 Real-World Expeditioning With Bushcraft Skills
Real-World Expeditioning With Bushcraft Skills
Real World Expeditioning With Bushcraft Skills was the title of my main stage presentation at the 2018 Bushcraft Show.
Much of what we consider bushcraft today was tied to journeying in the past, whether it was seasonal migrations of native peoples, frontiersmen pushing into new territories or colonial powers employing expeditionary forces.
Despite all the technology and materials available today, bushcraft still has a solid place in modern expeditioning in wild places. From lightweight backpacking to canoe tripping to winter camping by snowshoe and toboggan, bushcraft forms a solid backbone of practical skills for pretty much any environment you can think of. Further, there are psychological benefits of entering wild places with a strong base of bushcraft skills honed close to home.
In this presentation I explore and expand upon these concepts, highlighting the bushcraft skills which I have found valuable in a career of wilderness expeditions and which you can benefit from learning then applying wherever you choose to have your adventures.
2018 was the fifth time I have been invited to be among the expert speakers at the Bushcraft Show, which takes place every year in Derbyshire, England.
Other speakers this year included John "Lofty" Wiseman, Dr Sarita Robinson, Ed Stafford, Dave Canterbury, Luke Soderling, Barn the Spoon, Will Lord, Fraser Christian and Dan Hume.
I had a speaking slot of 1 hour on Sunday afternoon at the show and I gave a 55-minute presentation on my topic. I recorded the presentation and have edited into the footage all of the 180+ slides included in the presentation. Even if you were at the show and attended my presentation, you will benefit from watching this video as it was hard to see the projected images at the live event other than if you were in the front couple of rows. Also, the projector seemed to subside during my talk, leaving the slides in the latter part of my talk only partially visible as well as skew whiff.
Watch the presentation in the player above or you can also watch the video on my YouTube channel here.
Free Bushcraft Resources
To get the resources mentioned in the video, just request them here.
Related Material On Paul Kirtley's Blog
Integrating Bushcraft With Modern Outdoor Life
Bushcraft: Join The Route To Mastery