PK Podcast 004: Tristan Gooley And The Beauty Of Natural Navigation
PK Podcast 004: Tristan Gooley And The Beauty Of Natural Navigation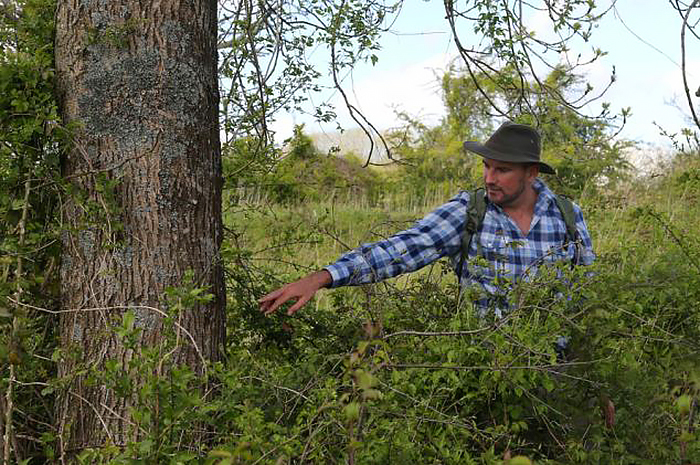 Listen To Episode 4 Of The Paul Kirtley Podcast
To me, natural navigation is one of the key skills of bushcraft. It is both practically useful and provides a means by which we can train ourselves to notice more about the natural world around us. Similar to gaining tracking skills, learning the natural signs by which you can navigate provides a whole new way of seeing the world. It's as if there is another layer of reality to tune into. Once gained, these insights inform every aspect of your outdoor life.
So it is with great pleasure that in Episode 4 of my podcast, I speak with natural navigator and author, Tristan Gooley about the beauty of natural navigation, how it ties in with bushcraft and outdoor life and how to get started on your own voyage of discovery using nature's signs.
Tristan is a writer and navigator who set up his natural navigation school in 2008. He's the author of the award-winning The Natural Navigator, which was published in 2010 and the best selling The Walker's Guide To Outdoor Clues & Signs which was out in 2014. He's also the author of The Natural Explorer (2012) and How To Connect With Nature (2014).
Tristan has written for many publications including The Sunday Times, The Financial Times and The New York Times. He's appeared on TV and radio programmes spreading the word about natural navigation. Before becoming a popular author on the subject of natural navigation, Tristan had a career in travel and led expeditions on five continents. He's a sailor and a pilot, with the great distinction of being the only living person to have flown solo and sailed singlehanded across the Atlantic ocean.
How To Listen To This Podcast
You can listen to this podcast here on my website by using the player above. Just press the play button.
You can download the podcast episode .mp3 file by right-clicking on the download link to save the .mp3 file down to your local machine/device.
You can also subscribe on iTunes and on Stitcher or via my podcast-only RSS feed.
TRANSCRIPT
Click here to read or download the transcript of Paul Kirtley Podcast episode 004.
Books Mentioned In This Podcast
Links Mentioned In This Podcast
www.naturalnavigator.com/talks-and-events/
Thanks For Listening
Thanks for joining me on this podcast. If you enjoyed this episode, please share it using the social media buttons at the top of this page. Thanks!
Thanks again to Tristan Gooley for joining me on this podcast.
You can thank Tristan personally by tweeting him @NaturalNav
Please Rate My Podcast
Finally don't forget to leave an honest review & rating on iTunes or on Stitcher. Ratings and reviews are extremely helpful and greatly appreciated! They do matter in the rankings of this podcast and I read each and every one of them.
Related Material On Paul Kirtley's Blog
White Dead-Nettle, Lamium Album
Bushcraft: Join The Route To Mastery
Surviving Bushcraft: The Other Perspective