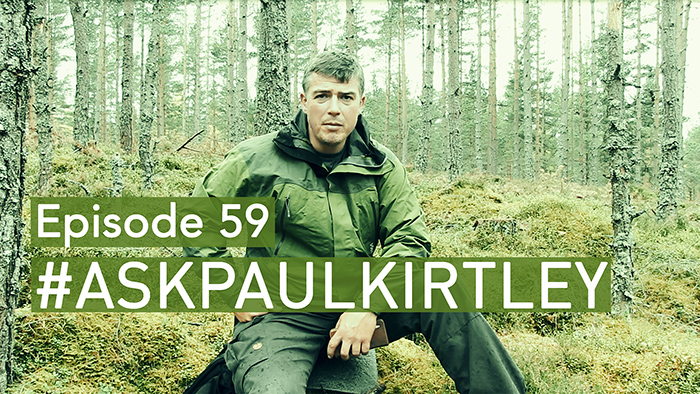 #AskPaulKirtley Episode 59 – Calculating Hiking Speed, Relevant First Aid, Eating Ribwort Plantain Seeds, Avoiding Midges
#AskPaulKirtley Episode 59 – Calculating Hiking Speed, Relevant First Aid, Eating Ribwort Plantain Seeds, Avoiding Midges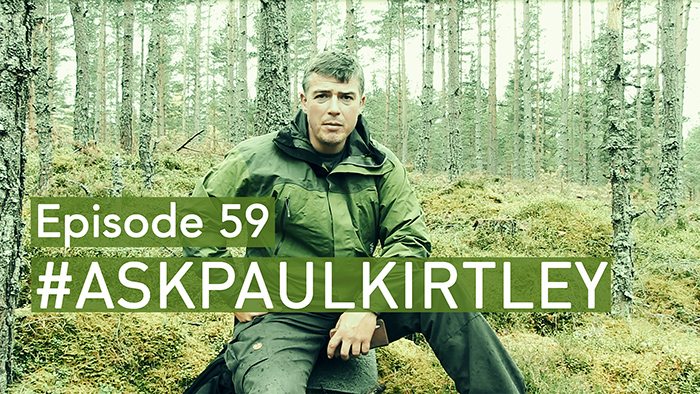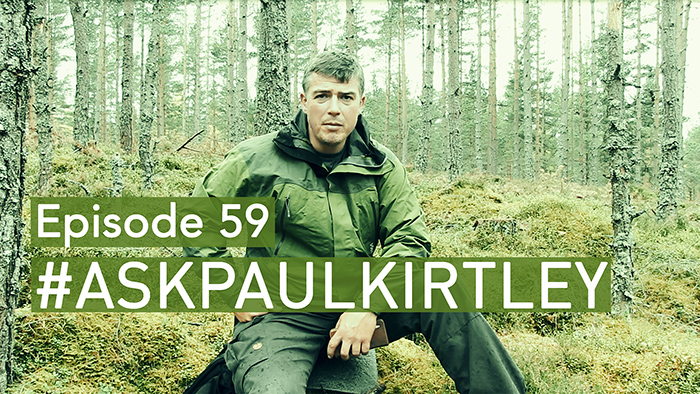 In this episode of #AskPaulKirtley… I answer questions about improvised camp seating if you can't find a log nearby, the importance of first aid training and what to put into first aid kits, how to calculate how far you can hike plus keep track of your speed, storing compasses at home and in the field, tips for avoiding midges, identifying unusual growths on tree leaves and how to collect, process and eat ribwort plantain seeds.
Watch #AskPaulKirtley
Click on the four arrows bottom right for full screen view. This video is available in full HD. Click on the gear wheel to choose the quality level you want to stream.
#AskPaulKirtley videos are also available to view on my YouTube channel.
Listen To #AskPaulKirtley
Use the following controls to listen to the audio podcast right here or download the .mp3 to your device…
Links For This Episode of #AskPaulKirtley
A Personal Wilderness First Aid Kit: What to Include?
Surviving A Winter's Night in the Northern Forest: How To Build An Arctic Lean-To
How The Frontier Bushcraft Team Deal With Creepy Crawlies When Camping
How To Watch #AskPaulKirtley On Other Platforms
The videos will be uploaded to my YouTube channel and embedded in the Facebook Page associated with this blog as well as embedded here on my blog.
How To Listen To #AskPaulKirtley On Other Platforms
Podcast RSS Feed: You can subscribe via the #AskPaulKirtley Podcast RSS Feed
iTunes: You can subscribe to #AskPaulKirtley via iTunes
Soundcloud: Follow me on here on Soundcloud
Leave A Comment…
Leave me a comment below. Let me know what you think of this episode. I read every one.
But remember if you want to ask a question for a future episode, don't do this in the comments below, do it in one of the ways explained HERE.
What Is #AskPaulKirtley?
#AskPaulKirtley is my Q&A video and podcast series that aims to answer your questions about bushcraft, survival skills and outdoor life.
The idea here is partly to take the strain off my email inbox and get answers out to people in a more timely fashion.
Rather than send an answer to just that one person, I'd like others to benefit from the answers too. So, just in the same way I'd previously write an email answer, here I'm going to speak the answer (which is much quicker than me typing out an answer, so I'll get more questions answered as well as benefiting more people).
Click here to find out the different ways you can ask me a question.
Related Material On Paul Kirtley's Blog:
How To Build A Survival Kit On Bushcraft Principles