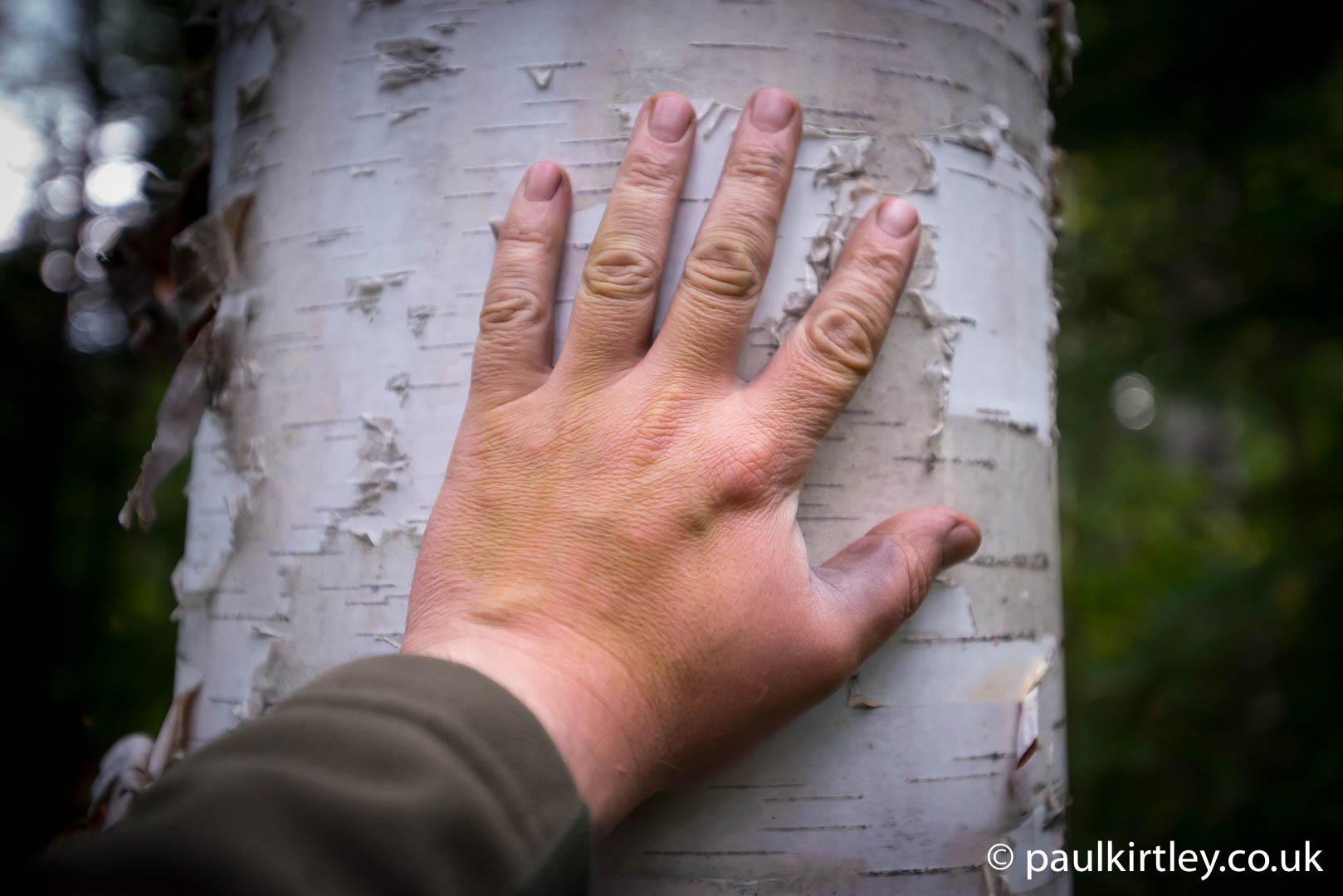 PK Podcast 035: Anna Lewington On Adventures In Ethnobotany And The Bounty Of Birches
PK Podcast 035: Anna Lewington On Adventures In Ethnobotany And The Bounty Of Birches
Anna Lewington is an Ethnobotanist who has authored or co-authored 14 books. She has spent many years researching and writing about people's uses of plants.
Anna is probably best known for her book "Plants For People", which presented a comprehensive study of the ways in which products from plants support our daily lives. Sir Tim Smit said the book had "been a complete inspiration for the Eden Project."
Anna was also the ethnobotanist on BBC Television's first series of Rough Science and has guested on multiple BBC Radio programmes.
Anna's passion for understanding the relationships between plants and people, as well as her strong environmental empathy, have deep roots, going back to her own personal relationship with ancient woodland near her childhood home in Sussex. Her passion manifested itself more strongly with trips to South American rainforests as both an undergraduate and during postgraduate research into the importance of manioc to the native peoples of a region of the Peruvian Amazon.
In the following conversation we begin by exploring the highlights and significance of these earlier adventures off the beaten track to study plants and people, which spurred other adventures and opportunities, and ultimately led to the Royal Botanic Gardens at Kew inviting Anna to write Plants For People in 1990.
Along the way we also talk about some of Anna's other projects, including Rushworks, a community project involving local schools, reviving the craft of rush cutting and rushwork as traditionally practised along the River Stour in north Dorset.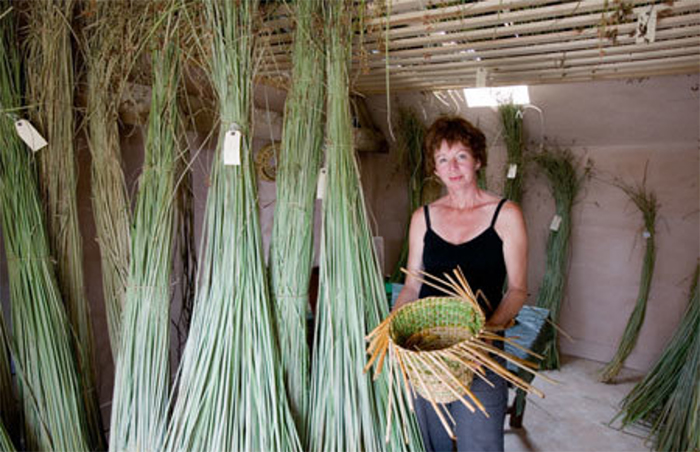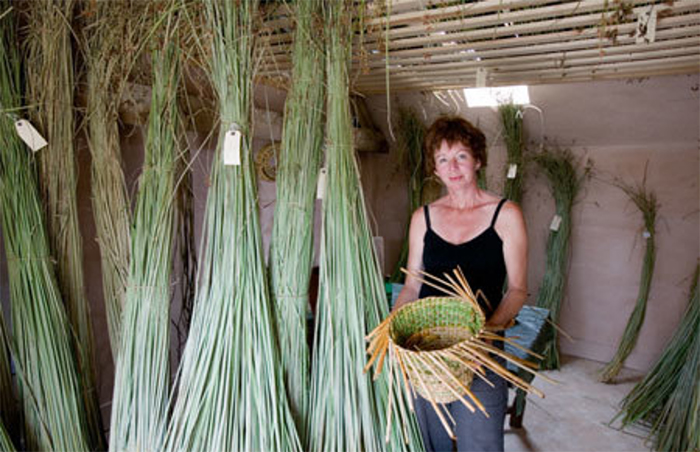 In the latter half of the conversation we progress to talking about Anna's latest work, simply called "Birch", a new book about the cultural significance of birches. There's a lot to talk about here. Birches are incredibly useful species. Our conversation highlights many traditional uses including clothing, footwear, shelters, basketry and containers, to moose calling and all the way through to the iconic birch bark canoe.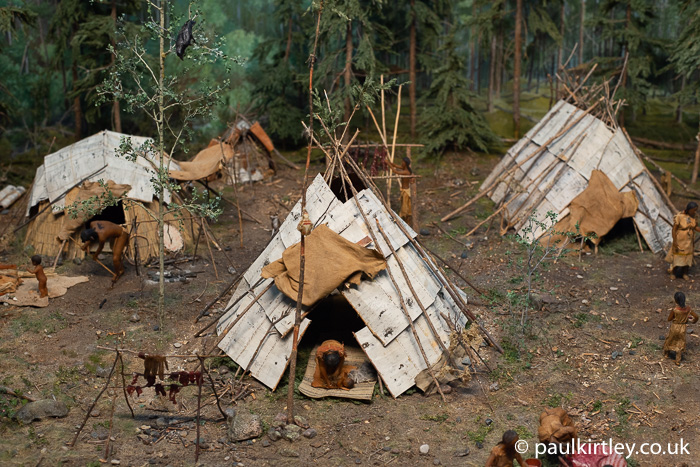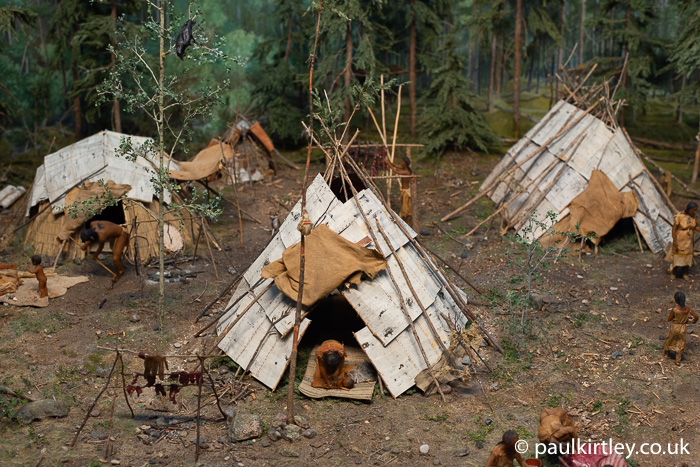 And that's just birch bark uses. From there our conversation extends through birch tar, birch syrup and uses of the timber through to the usefulness of allied fungi such as birch polypore, horse's hoof fungus and chaga. This leads us neatly on to medicinal aspects both of these fungi and the birch species that host them. We also touch on the importance of birches in their ecosystems and the wildlife that relies on birches.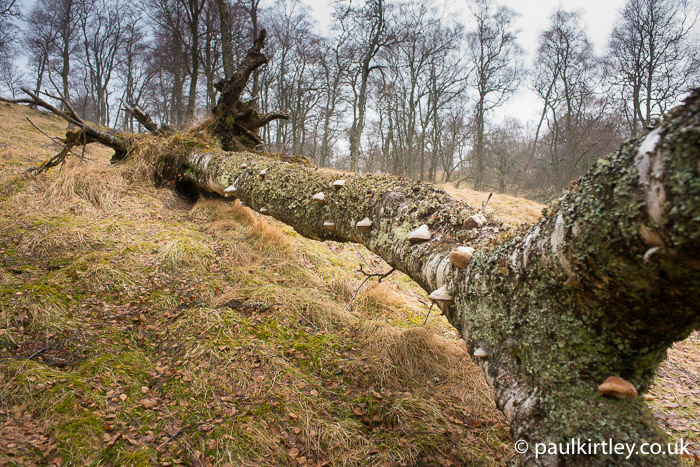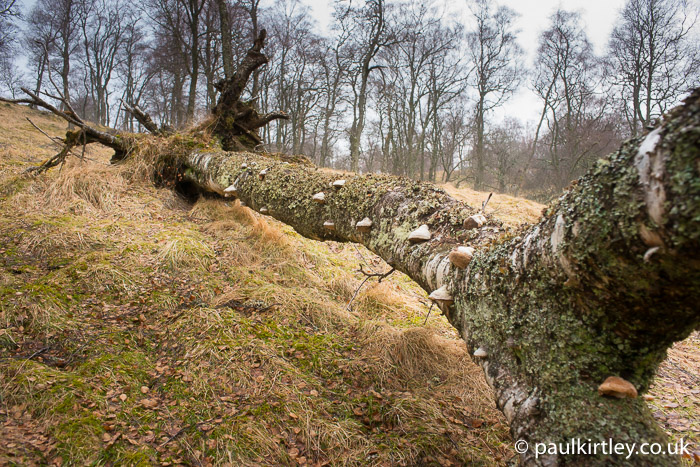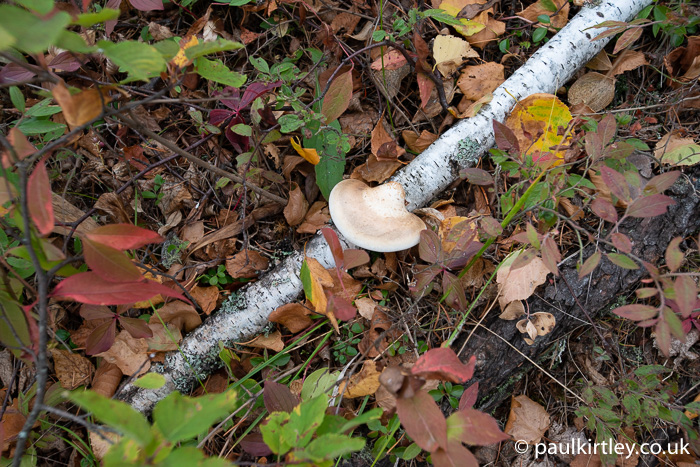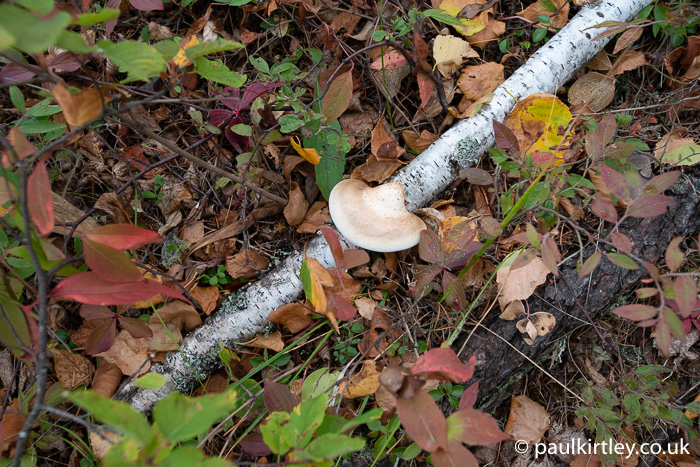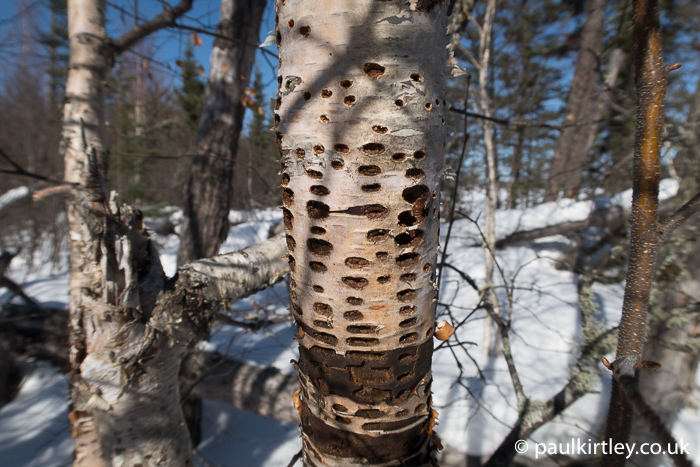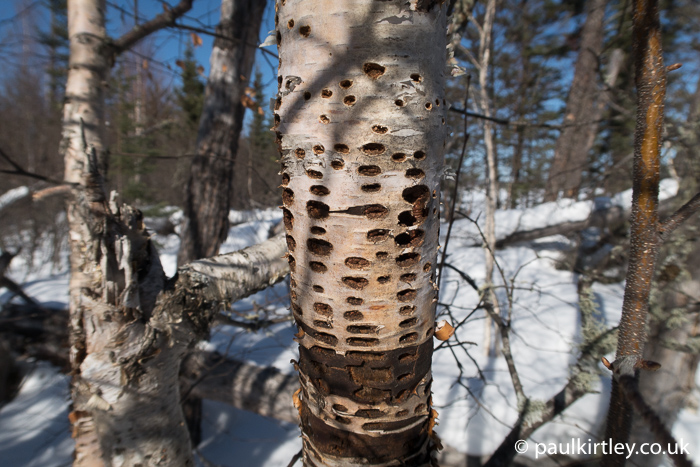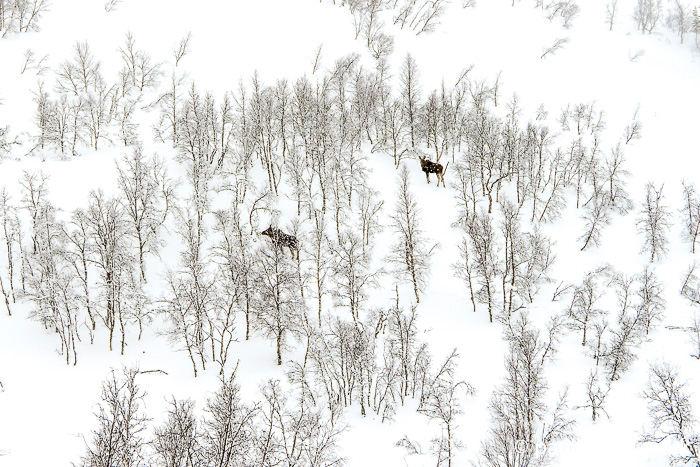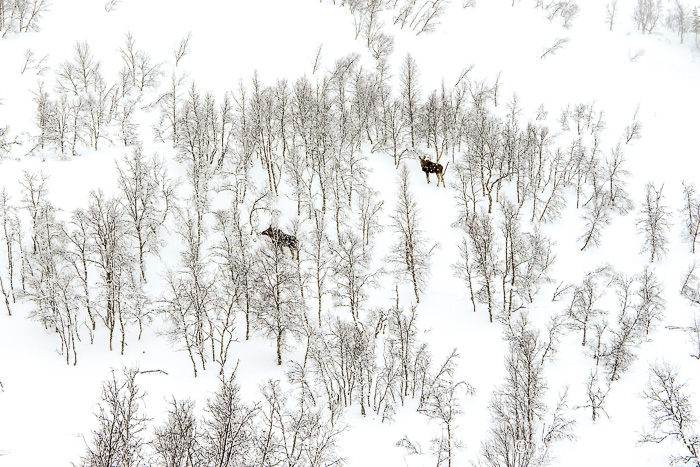 More recently, Anna has also been documenting rituals and celebrations involving food plants, ranging from leek championships in England, to chestnut festivals in Corsica through to the Mexican "Night Of The Radishes".
Despite the variety of her career and interests, at the core of Anna's work, though, is a strong and straightforward message, one she summarises herself towards the end of our discussion – "What I want to do is to use plants as a vehicle to explore these age-old relationships and just remind people that without plants, we can't do anything."
So, with this in mind, please enjoy the following conversation with Anna Lewington, which forms Episode 35 of The Paul Kirtley Podcast…
How To Listen To This Podcast
You can listen to this podcast here on my website by using the player above. Just press the play button.
You can download the podcast episode .mp3 file by right-clicking on the download link to save the .mp3 file down to your local machine/device.
You can also subscribe on iTunes and on Stitcher, on Player FM, Radio Public, or via my podcast-only RSS feed.
Connect with Anna Lewington
http://www.anna-lewington.co.ukAnna Lewington @PLANTSF0RPEOPLE on Twitter
A Selection of Anna's Books…
Other Books Mentioned…
Links For Subjects Mentioned In This Podcast
The Machiguenga
Manioc a.k.a Cassava
Ethnobotany
The Eden Project
Ancient Technology Centre
Basket Makers Association
Rushmatters
The Woodland Trust
The Tree Charter
Hevea brasiliensis
Hudson's Bay Company
The Boundary Waters
Birkebeiner
Ötzi, "The Iceman"
The Trembita
Sound of Ukranian trembita
Viking Instrument Lur
Russia Leather (Wikipedia)
Russia Leather (Purdey)
Inonotus obliquus
Whipworm
Mosquito plane
Spruce Goose
LS3/5A studio monitor loudspeaker
Glassine
Xylitol
Night of the Radishes
People Mentioned In This Podcast
Sir Tim Smit
Richard Evans Schultes
Glenn Shepard
Darrell A. Posey
Aleksandr Solzhenitsyn
John McPhee
Roy Vickery
George Monbiot
Journal References For Further Reading
The implications of manioc cultivation in the culture and mythology of the Machiguenga of South Eastern Peru
Experimental methods for the Palaeolithic dry distillation of birch bark: implications for the origin and development of Neandertal adhesive technology
Birch tree outer bark, a natural source of bioactive pentacyclic triterpenes with an antitumor activity
Fomitopsis betulina (formerly Piptoporus betulinus): the Iceman's polypore fungus with modern biotechnological potential
Thanks For Listening!
Thanks for joining me on this podcast. If you have any comments about this episode, please leave them in the comments section below.
If you enjoyed this episode, please share it using the social media buttons at the top of this page. Thanks!
And Finally…
Finally don't forget to leave an honest review & rating on iTunes or on Stitcher.
Ratings and reviews are extremely helpful and greatly appreciated! They do matter in the rankings of this podcast and I read each and every one of them.
Related Material On Paul Kirtley's Blog
PK Podcast 034: Lou Rudd On The Motivation To Traverse Antarctica Solo, Unsupported and Unaided
PK Podcast 033: Kevin Brownlee on Indigenous Archaeology and Highlighting Native Heritage
The Easy Way To Use Fomes Fomentarius As Tinder
Tree And Plant Knowledge Is All Around You
Bushcraft Take-Aways From The Manitoba Museum