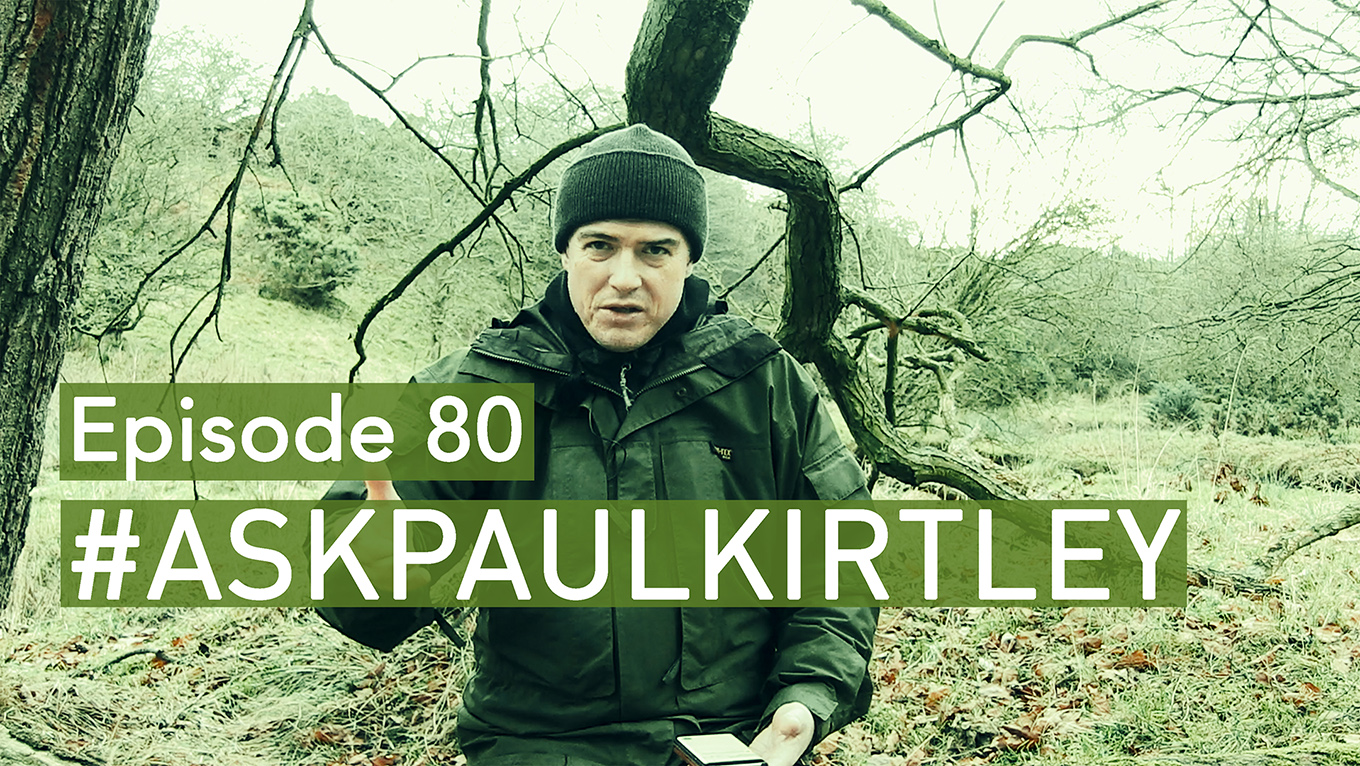 #AskPaulKirtley 80 – Inspiration In Wild Places, Carrying A Lock Knife, Canoeing Bags, Wild Berry ID
#AskPaulKirtley 80 – Inspiration In Wild Places, Carrying A Lock Knife, Canoeing Bags, Wild Berry ID
In this episode of #AskPaulKirtley, I answer questions on what's inspirational about wild places, carrying a lock knife for bushcraft, why use two bags for canoeing, and some tree and plant ID of berries in Quebec. There are also a few important announcements.
Watch #AskPaulKirtley
#AskPaulKirtley videos are also available to view on my YouTube channel.
Listen To #AskPaulKirtley
Use the following controls to listen to the audio podcast right here or download the .mp3 to your device…
Links For This Episode of #AskPaulKirtley
Paul Kirtley Podcast 34 with Lou Ruddhttp://paulkirtley.co.uk/podcastsubscribehttp://paulkirtley.co.uk/treeplantIDhttp://frontierbushcraft.com/canoe-expeditions/
How To Watch #AskPaulKirtley On Other Platforms
The videos will be uploaded to my YouTube channel and embedded in the Facebook Page associated with this blog as well as embedded here on my blog.
How To Listen To #AskPaulKirtley On Other Platforms
Podcast RSS Feed: You can subscribe via the #AskPaulKirtley Podcast RSS Feed
iTunes: You can subscribe to #AskPaulKirtley via iTunes
Subscribe to #AskPaulKirtley on Player FM
Soundcloud: Follow me on here on Soundcloud
Leave A Comment…
Leave me a comment below. Let me know what you think of this episode. I read every one.
But remember if you want to ask a question for a future episode, don't do this in the comments below, do it in one of the ways explained HERE.
What Is #AskPaulKirtley?
#AskPaulKirtley is my Q&A video and podcast series that aims to answer your questions about bushcraft, survival skills and outdoor life.
The idea here is partly to take the strain off my email inbox and get answers out to people in a more timely fashion.
Rather than send an answer to just that one person, I'd like others to benefit from the answers too. So, just in the same way I'd previously write an email answer, here I'm going to speak the answer (which is much quicker than me typing out an answer, so I'll get more questions answered as well as benefiting more people).
Click here to find out the different ways you can ask me a question.
Related Material On Paul Kirtley's Blog:
#AskPaulKirtley 79 – Sharpening Stones, Boreal Cutting Tools, Quilts vs Bags, A Small Rant Plus An Important Announcement
#AskPaulKirtley 77 – Moving From Survival To Bushcraft; Liner Entanglement; Fishing Kit
PK Podcast 035: Anna Lewington On Adventures In Ethnobotany And The Bounty Of Birches
Can I Use a Lock Knife for Bushcraft?