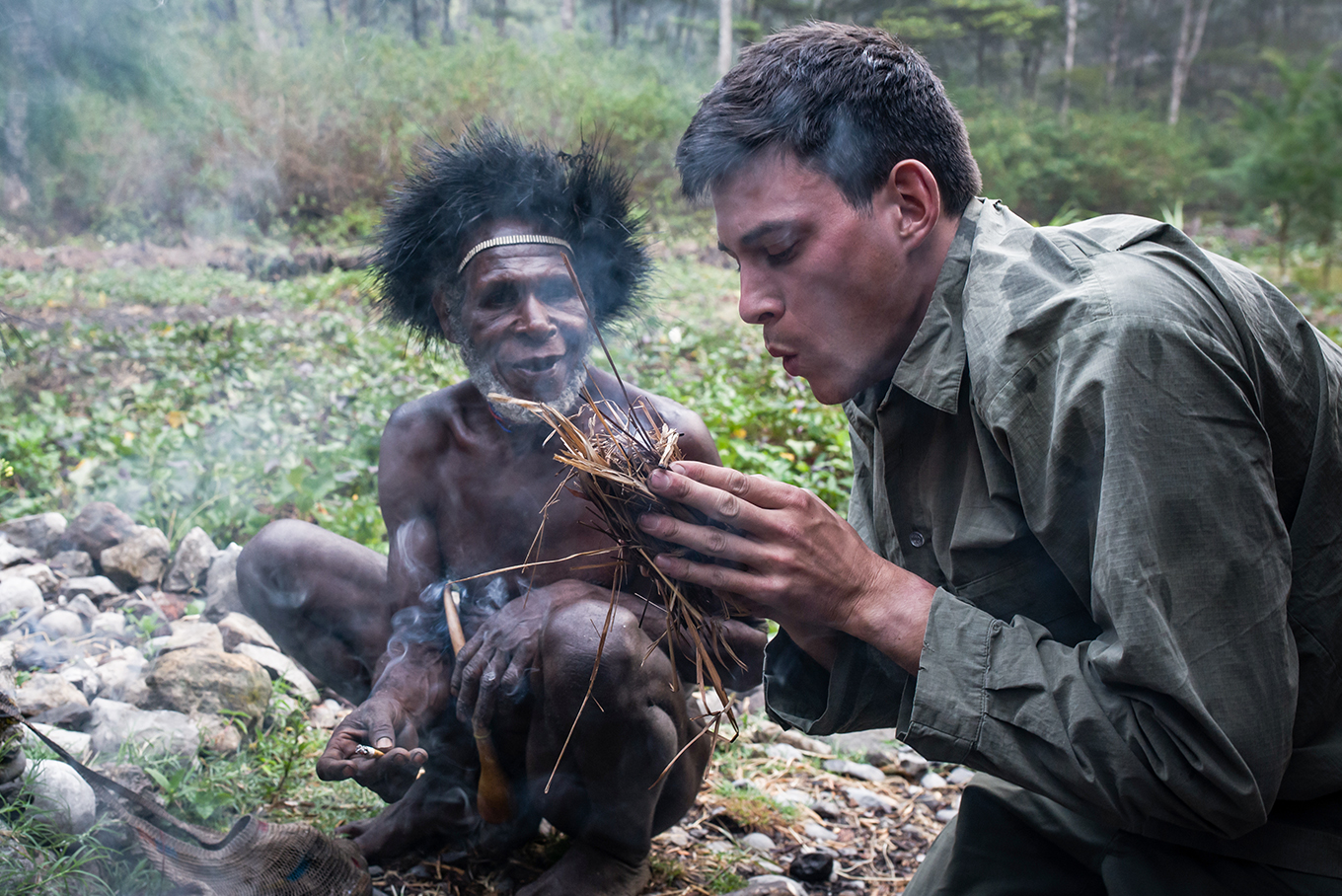 PK Podcast 037: Dan Hume On His Quest For Traditional Fire Skills
PK Podcast 037: Dan Hume On His Quest For Traditional Fire Skills
My guest in Paul Kirtley Podcast episode 37 is Dan Hume, Bushcraft instructor and author of The Art of Fire.
I've known Dan since 2006 when I was working on a tracking course and Dan was with us for work experience. The following year Dan joined us on the team at Woodlore. This was during the time I was there as Course Director. Dan and I worked together during a four year period from 2007 to 2010. So, it was a real pleasure to catch up with Dan on this podcast.
Even from a young age Dan was dedicated to mastering bushcraft skills and he predictably went on to lead courses himself and, ultimately headed the team at Woodlore.
In 2017 his book The Art of Fire was published. It documents his mission to travel to remote parts of the world and learn first-hand how traditional fire skills are still being relied upon by indigenous peoples to this day.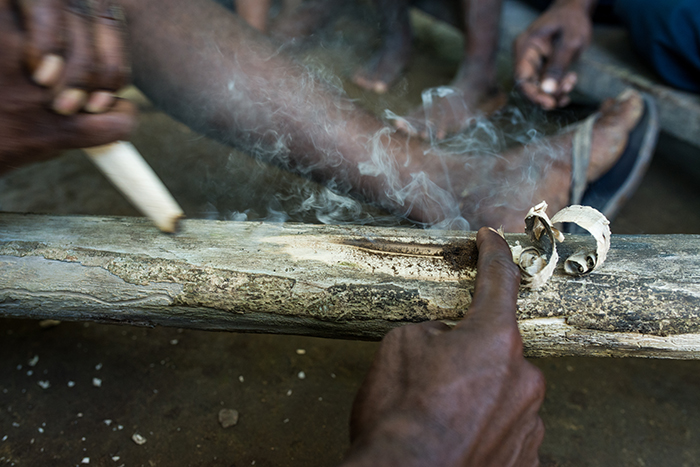 Dan has since left Woodlore and he now splits his time between the UK and Southeast Asia.
In our conversation, Dan shares some interesting anecdotes from his quest for fire, as well as some technical details on various fire techniques. He brings us right up-to-date with what he's doing now and I also ask what Dan's advice would be to young people who want to pursue a career in bushcraft education after leaving school, as he did.
Without further ado, please enjoy the following conversation with Dan Hume….
How To Listen To This Podcast
You can listen to this podcast here on my website by using the player above. Just press the play button.
You can download the podcast episode .mp3 file by right-clicking on the download link to save the .mp3 file down to your local machine/device.
Subscribe to The Paul Kirtley Podcast on your favourite podcast app:
Subscribe on iTunes
Subscribe on Stitcher
Subscribe on Player FM
Radio Public
Also…. subscribe on the dedicated podcast-only RSS feed.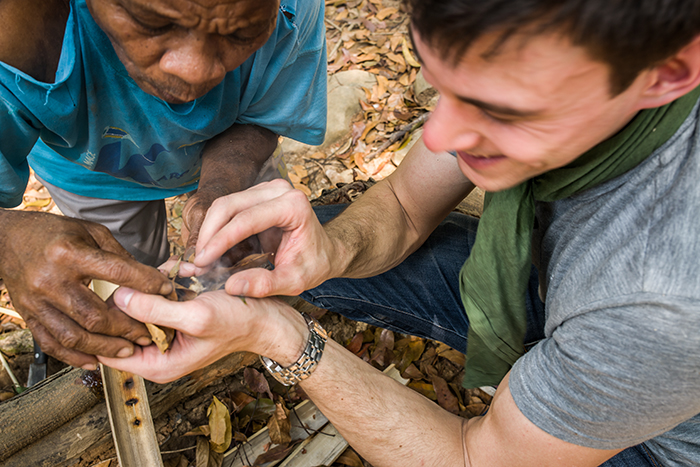 Connect with Dan Hume
www.danhume.com
Dan Hume on Instagram
Links For This Podcast
Pitt Rivers Museum
Alfred Russel Wallace
West Papua
Peninsular MalaysiaBismarck Archipelago
New Britain
New Ireland
Luzon, Philippine
Books Mentioned In This Podcast
Thanks For Listening!
Thanks for joining me on this podcast. If you have any comments about this episode, please leave them in the comments section below.
If you enjoyed this episode, please share it using the social media buttons at the top of this page. Thanks!
And Finally…
Finally don't forget to leave an honest review & rating on iTunes or on Stitcher.
Ratings and reviews are extremely helpful and greatly appreciated! They do matter in the rankings of this podcast and I read each and every one of them.
Related Material On Paul Kirtley's Blog
PK Podcast 036: Mors Kochanski And Jon McArthur On The Global Bushcraft Symposium
PK Podcast 035: Anna Lewington On Adventures In Ethnobotany And The Bounty Of Birches
PK Podcast 034: Lou Rudd On The Motivation To Traverse Antarctica Solo, Unsupported and Unaided
PK Podcast 024: Why Your Bow-Drill Time Obsession Is Important
Northern Forest Fire Lighting Fundamentals: Pulling It All Together