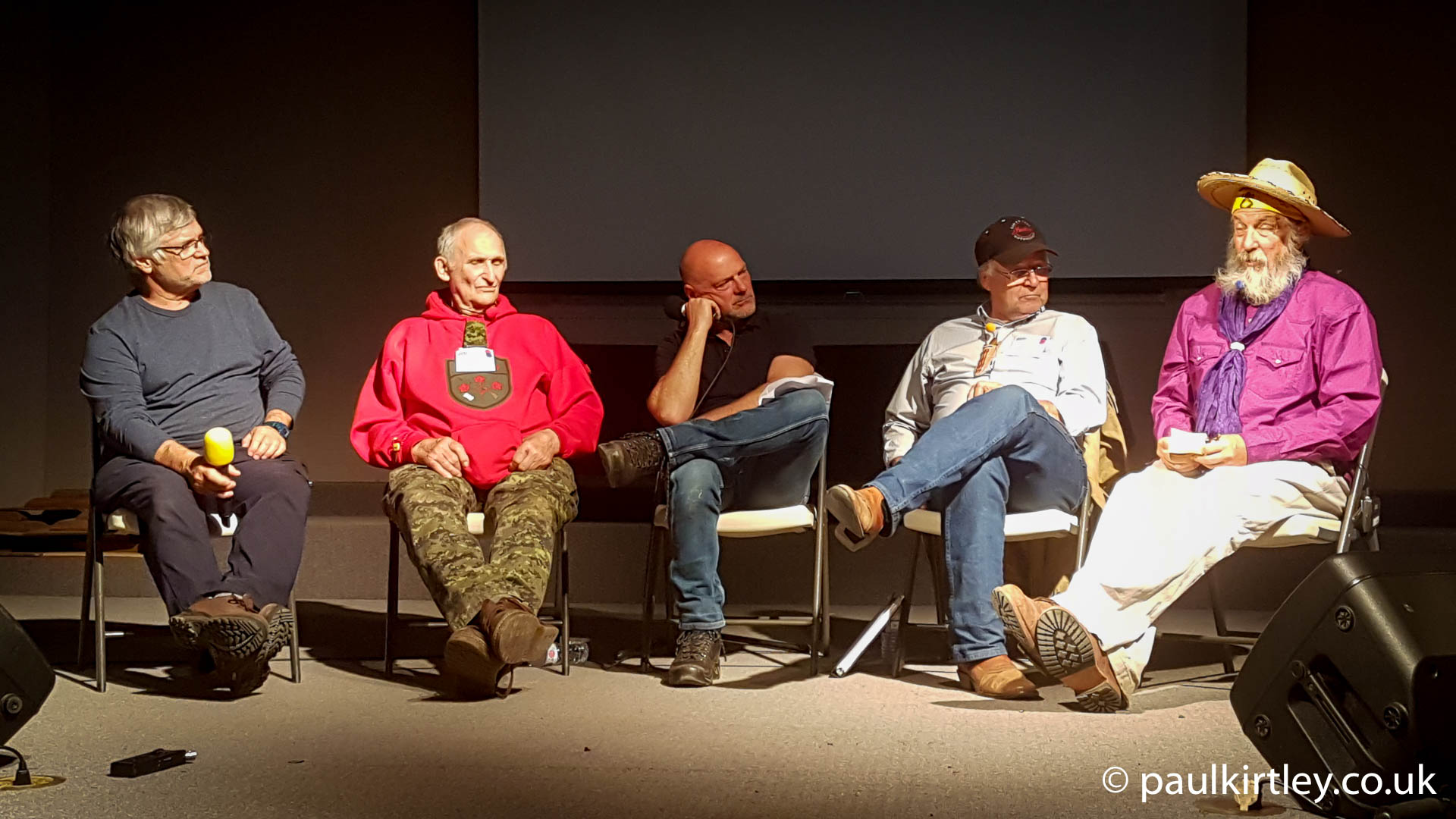 PK Podcast 043: North American Titans Of Bushcraft
PK Podcast 043: North American Titans Of Bushcraft
The 2019 Global Bushcraft Symposium (GBS) brought together educators in the realms of bushcraft, survival and traditional living skills from around the world, particularly from North America and Europe.
One of the aims of the GBS was to honour the elders of our profession, those who have worked their entire careers to both hold and further knowledge and skills as well as share what they know with others.
As part of this process, among the GBS presentations and keynotes there were a number of panels of the most honoured individuals and it is one of these that I present to you here.
Gathered together on stage were Dr Andre-francois Bourbeau and Mors Kochanski from Canada and David Wescott and Dave Holladay from the USA. Chairing the panel was Les Stroud, a.k.a. Survivor Man.
Please enjoy the North American Titans of Bushcraft Panel from the 2019 Global Bushcraft Symposium via the player directly below or via the links to the various podcast apps to which this podcast is syndicated…
How To Listen To This Podcast
You can listen to this podcast here on my website by using the player above. Just press the play button.
You can download the podcast episode .mp3 file by right-clicking on the download link to save the .mp3 file down to your local machine/device.
Subscribe to The Paul Kirtley Podcast on your favourite podcast app:
Subscribe to the Paul Kirtley Podcast on Apple
Subscribe to the Paul Kirtley Podcast on Google Podcasts
Subscribe to the Paul Kirtley Podcast on Stitcher
Subscribe to the Paul Kirtley Podcast on Player FM
Subscribe to the Paul Kirtley Podcast on acast
Subscribe to the Paul Kirtley Podcast on Radio Public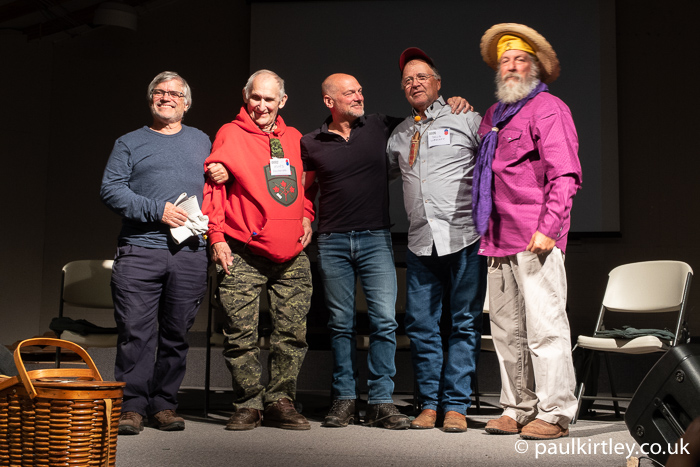 Find out more about the people in this podcast…
André-François Bourbeau
Mors Kochanski
David Holladay
An interview with David Wescott (on Bushcraft USA)
Les Stroud
Other Links
Books Authored By The Panelists
Thanks For Listening!
Thanks for joining me on this podcast. If you have any comments about this episode, please leave them in the comments section below.
If you enjoyed this episode, please share it using the social media buttons at the top of this page. Thanks!
And Finally…
Finally don't forget to leave an honest review & rating on iTunes or on Stitcher.
Ratings and reviews are extremely helpful and greatly appreciated! They do matter in the rankings of this podcast and I read each and every one of them.
Related Material On Paul Kirtley's Blog
My Global Bushcraft Symposium 2019 Keynote Presentation
PK Podcast 042: Mors Kochanski, Northern Bushcraft Legend
PK Podcast 032: Lars Fält, Julia Kalthoff, Juha Rankinen and Jonas Als
PK Podcast 039: How Many Knives? Alternatives To Birch Bark; Sharpening Spoon Knives; Plant Toxins In Water; Bushcraft Benefits To Woodland
PK Podcast 036: Mors Kochanski And Jon McArthur On The Global Bushcraft Symposium
Campcraft And Cookery Overnighter With Mike Pullen From TA Outdoors