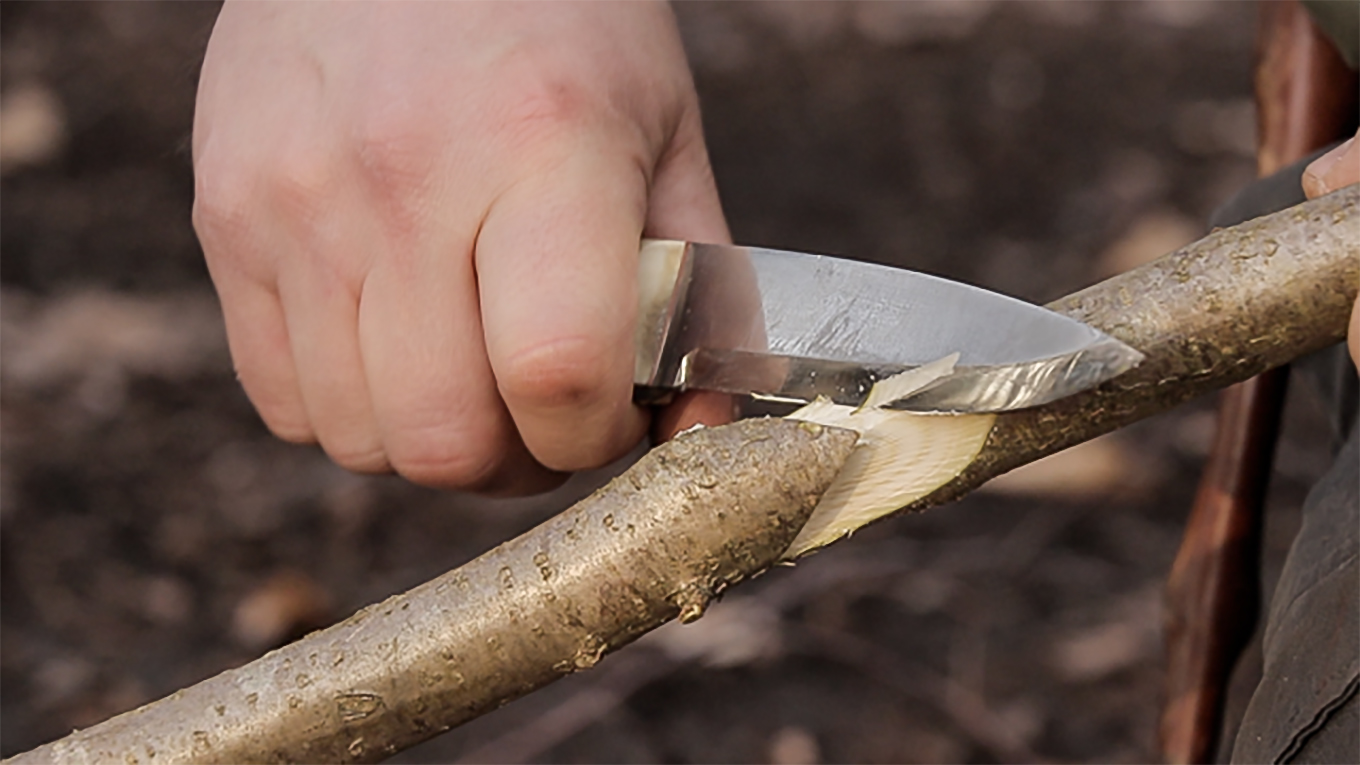 Campcraft And Cookery Overnighter With Mike Pullen From TA Outdoors
Campcraft And Cookery Overnighter With Mike Pullen From TA Outdoors
Mike Pullen recently came down to Sussex again for another overnigher. After the success of the video we made together last year, we were keen to do something similar again, to share more skills.
We didn't want just a repeat of last time though, so we hatched a plan to look at some really useful campcraft skills, which lend themselves to campfire cookery, then cook a really tasty dinner using what we had made.
The following morning, I also made some smaller pot hangers, based on traditional waguns, which are very useful for smaller camps and solo overnighters or short camps.
Along the way, of course, various knife, saw and fire skills are covered as a natural part of what we were doing during the time we were out in the woods.
You can watch the results in the video below…
I hope you enjoy the video. We had a fun time making it. In the comments section at the bottom of this page it would be great if you could let me know what you learned, or refreshed, from the video.
As mentioned in the video, you can get a couple of free videos from my Online Elementary Bushcraft Course as well as some additional information via this link.
Among the many techniques we covered in the film are making a withy, making a cooking tripod, making a large cooking rig, making an adjustible pot hanger for a large cooking rig, using withies for bindings, using bark for bindings, carving a beaked notch, making a simple one-pot waugun, carving a crescent notch, making a four-piece adjustable pot hanger, roasting a chicken in a Dutch oven, roasting root vegetables, using embers for cooking, making pancakes, campfire coffee, some tarp set-up options, lighting a fire with a ferro rod and big sparks and lighting small sticks with a match.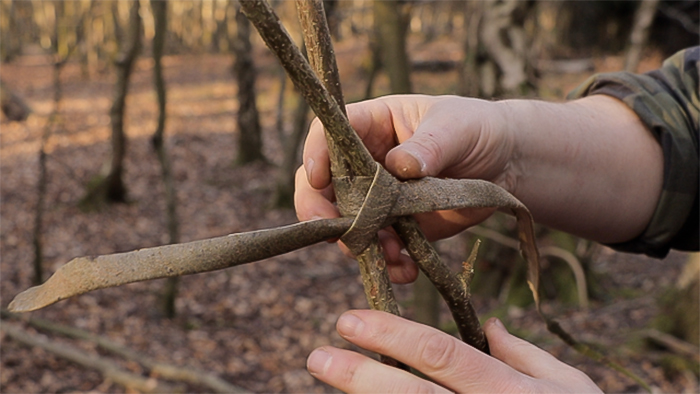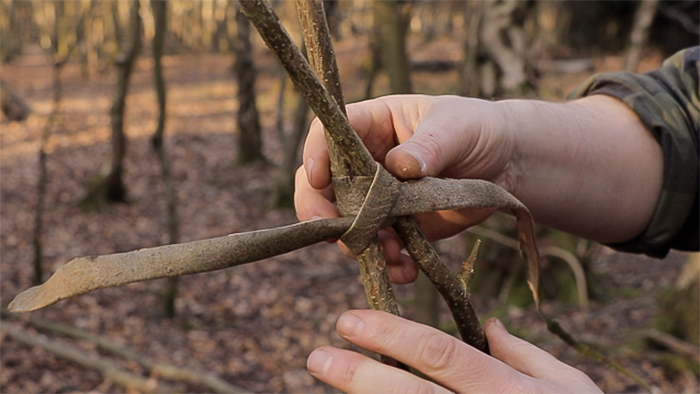 If You Liked The Above, You Might Also Like…
How To Carve A Beaked Notch For Pot Hangers
How To Sharpen A Bushcraft Knife
A Bushcraft Camping Outfit – Equipment for Living in the Woods
PK Podcast 038: Justin Barbour On Exploring The Wilderness Of Newfoundland And Labrador