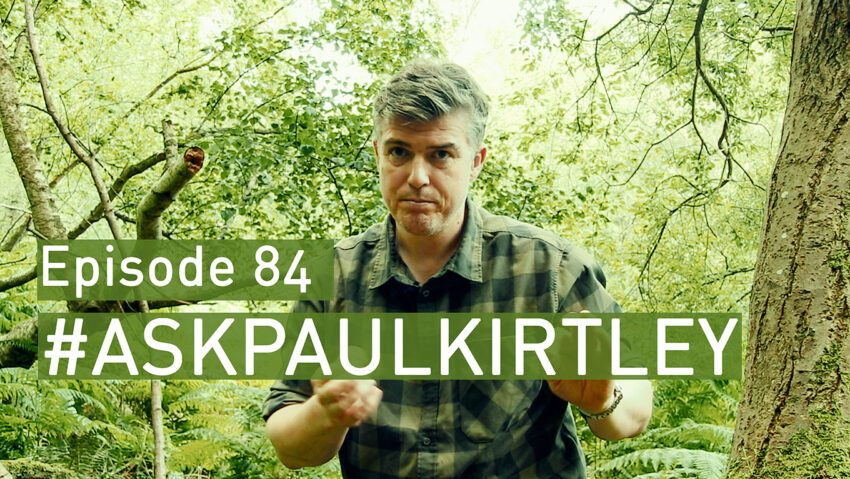 #AskPaulKirtley 84 – Forest Access, Wet Clothing and Kit, Tarps Lines At Head Height
#AskPaulKirtley 84 – Forest Access, Wet Clothing and Kit, Tarps Lines At Head Height
In this episode of #AskPaulKirtley I answer questions about forest access and fire rules, how to deal with kit and clothing getting wet, and suggestions for setting up tarp lines at head height, along with some thoughts on knot repertoire.
Watch #AskPaulKirtley
The video above is ad-free. If you particularly enjoy it, or gain value from it, consider buying me a coffee to support the video hosting for these ad-free videos. Thanks!
#AskPaulKirtley videos are also available to view on my YouTube channel.
#AskPaulKirtley 84 Timestamps
01:33 What are the legal regulations for operating a campfire in the UK? Is there a legal restriction for wheelchair users in the UK to enter the forest (like in Germany)?
04:05 What do you do when/if things go horribly awry and all your gear and clothes get wet? How do you dry various pieces of kit and what do you prioritise?
33:45 When putting up tarps, to get it at head height, which knots should be used? Are they the same as the Evenk hitch and taut tarp hitch used for setting personal tarps at chest height or are there better knots to be used for this?
Listen To #AskPaulKirtley
Use the following controls to listen to the audio podcast right here or download the .mp3 to your device…
Links For This Episode of #AskPaulKirtley
How To Tie An Evenk Hitch How To Tie A Taut Tarp Hitch How To Tie An Adjustable Guyline HitchTarp set-up part of video with TA OudoorsMy ONLINE bushcraft coursesMy free FIRE FUNDAMENTALS courseMy Wilderness Axe Skills and Campcraft bookJoin my mailing list
How To Listen To #AskPaulKirtley On Other Platforms
Podcast RSS Feed: You can subscribe via the #AskPaulKirtley Podcast RSS Feed
Apple Podcasts You can subscribe to #AskPaulKirtley via Apple Podcasts
Subscribe to #AskPaulKirtley on Player FM
Soundcloud: Follow me on here on Soundcloud
Leave A Comment…
Leave me a comment below. Let me know what you think of this episode. I read every one.
But remember if you want to ask a question for a future episode, don't do this in the comments below, do it in one of the ways explained HERE.
What Is #AskPaulKirtley?
#AskPaulKirtley is my Q&A video and podcast series that aims to answer your questions about bushcraft, survival skills and outdoor life.
The idea here is partly to take the strain off my email inbox and get answers out to people in a more timely fashion.
Rather than send an answer to just that one person, I'd like others to benefit from the answers too. So, just in the same way I'd previously write an email answer, here I'm going to speak the answer (which is much quicker than me typing out an answer, so I'll get more questions answered as well as benefiting more people).
Click here to find out the different ways you can ask me a question.
Related Material On This Site
Hypothermia and How To Avoid It
Tactics For Fire-Lighting In the Damp, Cold Months
#AskPaulKirtley 83 – My Go-To Bivvy Bag, How To Gain Backpacking Fitness, Caring For Leather Boots
#AskPaulKirtley 82 – The Changes In My Bushcraft Philosophy, Rubbish Firesteels, and Book Writing