Careful With Your Carrots: A Case In Point
Careful With Your Carrots: A Case In Point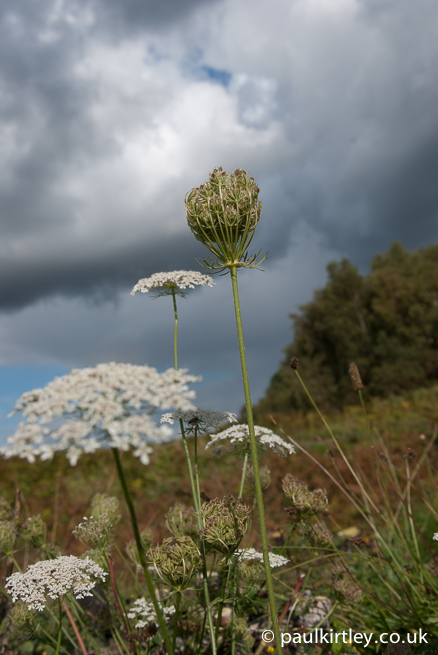 The wild carrot, Daucus carota, is a widespread and relatively common species, native to Europe and Asia.
It has been introduced and naturalised in Australia and North America, where it is often referred to as Queen Anne's Lace.
This species also lends its common name to what is often referred to as the carrot family, of which it is a member.
The scientific name for the family is Apiaceae.
This family contains many edible wild species such as pignuts, Conopodium majus, wild angelica, Angelica sylvestris, hogweed, Heracleum sphondylium, alexanders, Smyrnium olusatrum and ground elder, Aegipodium podagraria to name but a few.
The carrot family also contains many familiar cultivated and economically important species such as cultivated carrots, parsnips, celery, fennel, parsley, coriander and caraway.
The family is not to be taken lightly, however, as it also contains some highly toxic species, specifically hemlock, Conium maculatum, hemlock water-dropwort, Oenanthe crocata and Cowbane, Cicuta virosa.
What makes the Apiaceae particularly tricky is that the edible species often share many similarities with their highly poisonous relatives, notably white flowers clustered into umbels, pinnately divided leaf structures and tapered, tuberous roots typified by parsnips.
To illustrate the point about similarities between species in this family, take a look at the four photos below…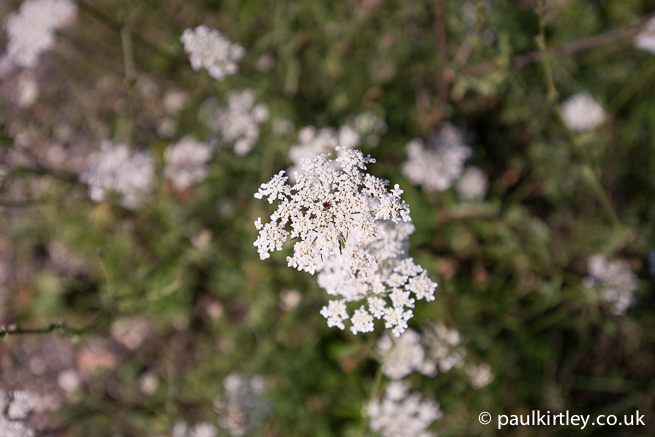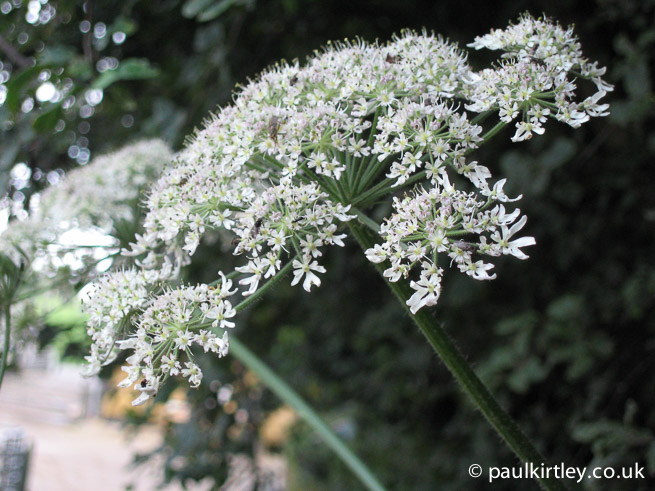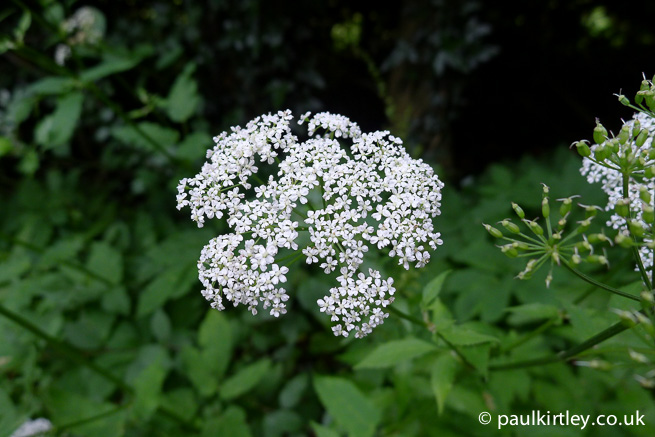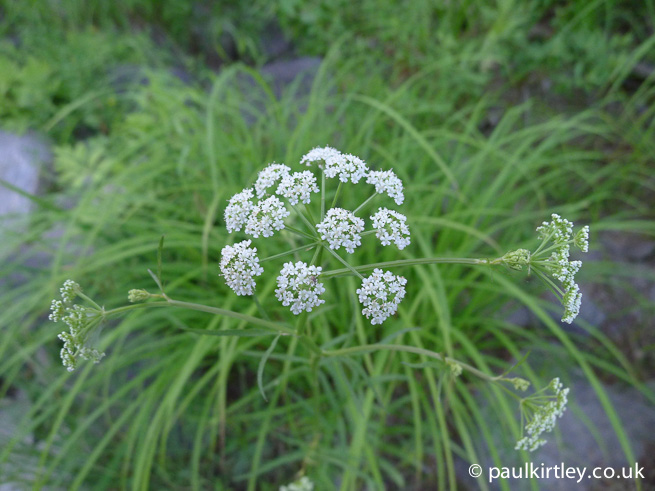 Even if you know these plants well, just how much care you need to take was highlighted to me on a recent trip to Italy.
We'd been invited to a wedding in a rural Campania, about two thirds of the way from Rome to Naples.
Our accommodation was part of a farm complex which produced mozarella cheese and cured hams.
We ate well there and I certainly didn't need to forage from the surrounding countryside! Always curious, though, on the day after the wedding, I went for a walk around the place to see what interesting trees and plants were growing wild in the vicinity.
What caught my eye first was that there were a lot of wild carrots growing in the area.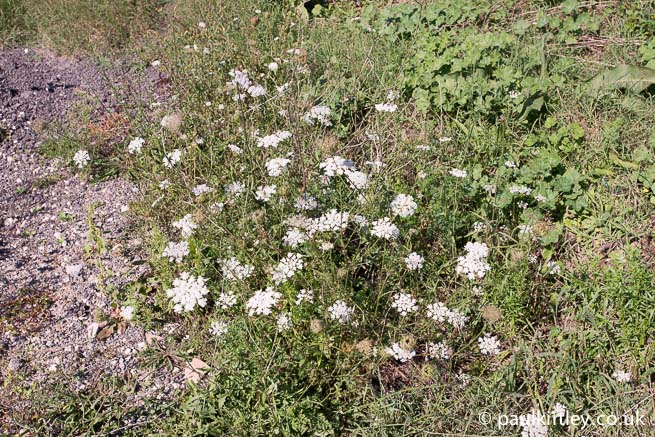 As I dropped down towards damper ground, though, what then caught my eye was that there were also hemlock plants growing here. In fact some were were growing right next to wild carrots, while others nestled amongst burdock, Arctium lappa.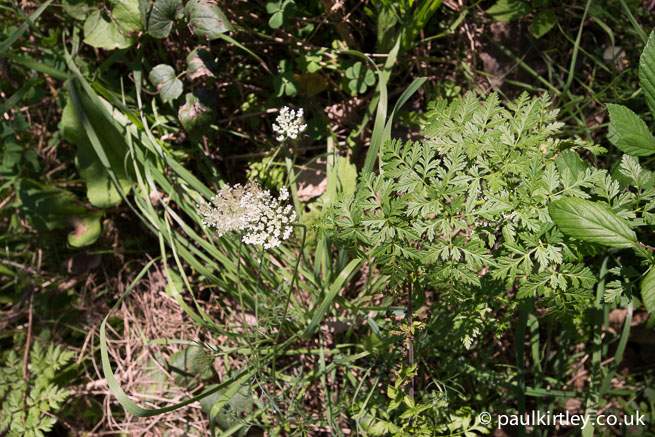 While I didn't start digging on this occasion, I know that both species have similar roots. To most people, both would look like a small parsnip. The wild carrot root is not orange like its cultivated cousin.
This just highlighted to me, once again, how careful you need to be in extracting the roots of carrot family members for food. You need to make sure you positively identify the aerial parts of the plant and ideally still have them attached to the root when you extract it.
Here, on this patch of land in Italy the roots of poison hemlock were literally within inches of the roots of wild carrots.
Thankfully, there are notable differences between these species and while this article is not aiming to provide a definitive guide (rather it is to highlight a particular instance illustrating why caution and good knowledge is required when approaching this family for food), I'll point out some of the major differences here:
Hemlock has hollow, hairless stems with purple blotches. Wild carrots have solid, hairy stems with no blotches.
Wild carrots often have a single purple flower at the centre of their umbel. Hemlock does not.
The bracts of wild carrots are large and at least branched into three forks at the end, if not pinnate.
The leaves of wild carrot are quite fine and lacy, reminiscent of the leaves of pignut, Conopodium majus, whereas the leaves of hemlock are more like those of cow parsley, Anthriscus sylvestris.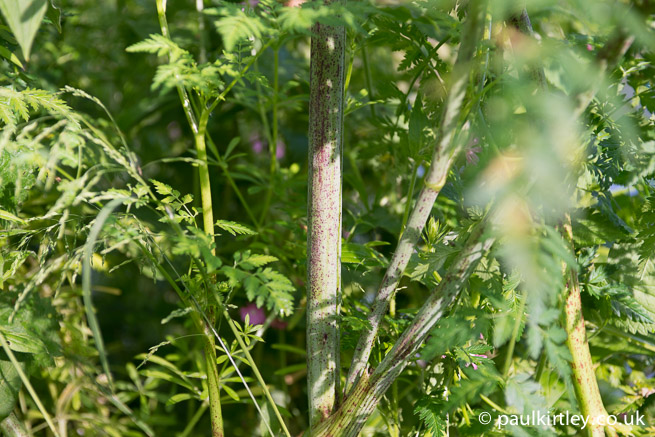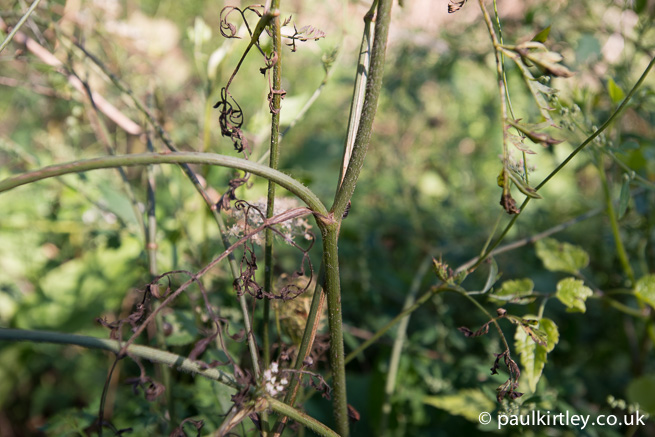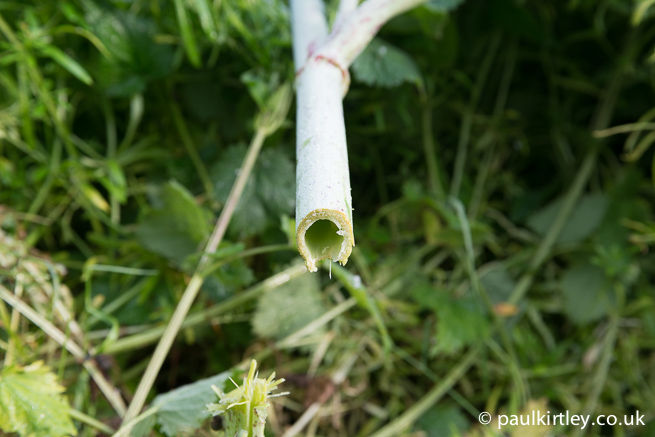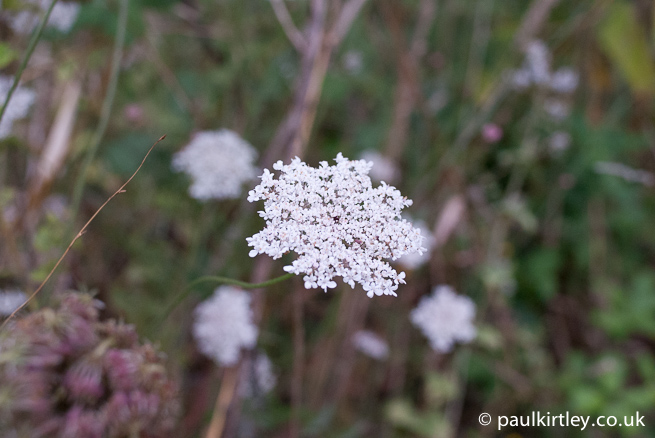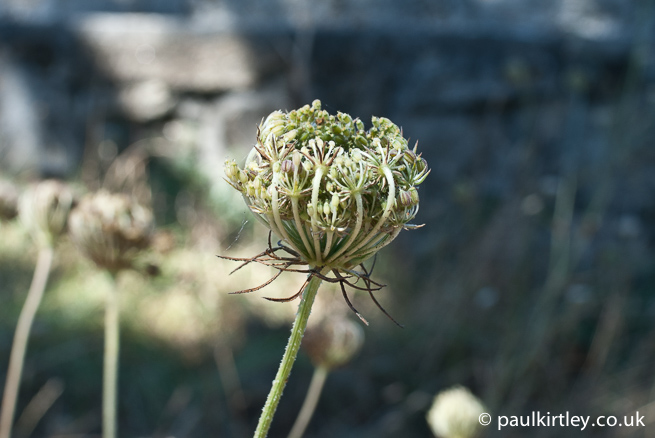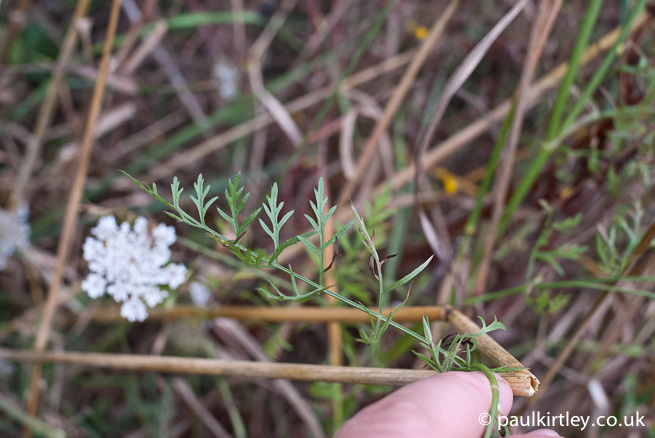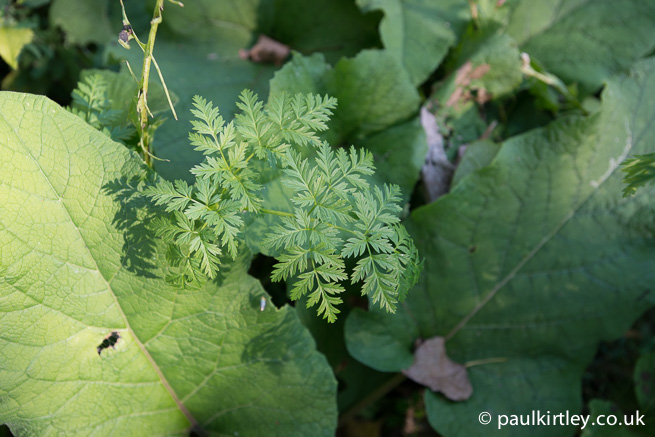 Do either wild carrots or hemlock grow in your area? Or have you seen these species in areas you have visited? Let me and other readers know in the comments below.
Improve Your Tree and Plant Identification Skills
Would you like to improve your ability to identify useful trees and plants? I offer an online tree and plant identification course, which flows through the seasons. Find out more about the next available course by clicking the following link: Paul Kirtley's Tree and Plant Identification Masterclass
Plants, The Law and Conservation
You should know the law with respect to picking wild plants and respect people's private property.
Please read the BSBI's Code of Conduct for the Conservation and Enjoyment of Wild Plants for guidance on best practice.
A Little Disclaimer
This article is not a complete treatment of all edible plants that might be available. Nor does it provide a complete treatment of all poisonous plants that may also be present in the habitat where you find the above-mentioned plants. If you want to learn more about plant identification you should invest in some good field guides. The safest way to learn about edible wild plants is for someone who already has the knowledge to show you in person. Any foraging you do on your own is at your own risk.
The most important thing to remember when identifying wild foods is:
IF IN DOUBT, LEAVE IT OUT!
Recommended Field Guides
Some good field guides are as follows. These are the ones I use most often:
Related Articles on Paul Kirtley's Blog:
Conopodium majus: Pignuts and How to Forage for them
Boost Your Bushcraft With Urban Botany
Foraging For Early Spring Greens: Some To Eat, Some To Avoid…