A Broken Cigarette Lighter: A Reminder Of The Importance Of Habit
A Broken Cigarette Lighter: A Reminder Of The Importance Of Habit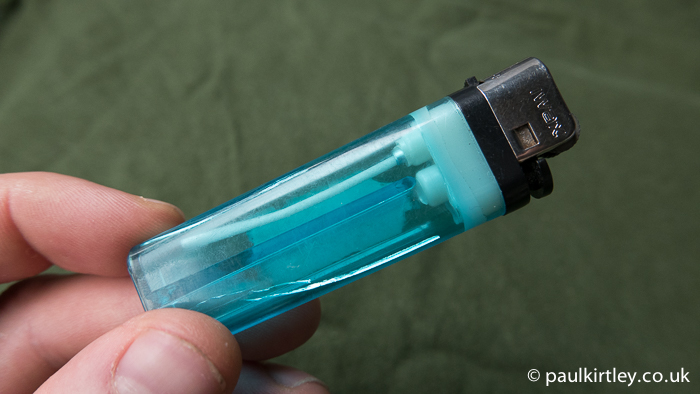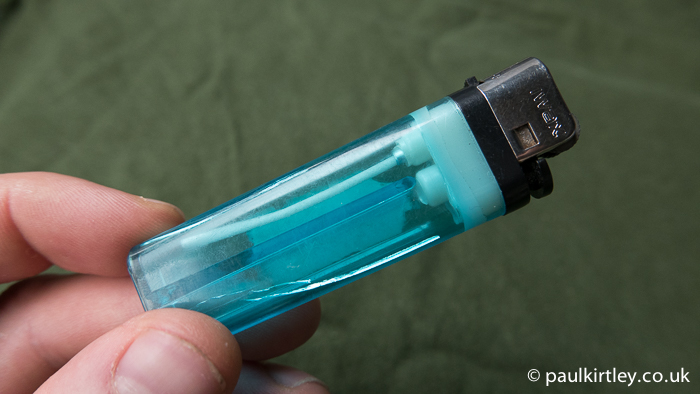 I had an interesting little event happen to me the other day.
It wasn't anywhere wild. Or remote.
As is the case with many of my days, though, I was outdoors. And, as usual, I had more than one means of fire-lighting on me.
My go-to ignition device is the FireSteel or "ferro rod". This is part of my core outdoors kit.
But I always have at least a second, often a third, means of quick ignition on me. This is just habit.
That's before we start contemplating employing methods of fire by friction. So, I don't include a knife or cordage in this calculation.
I'm talking about means of quick ignition.
Typically, for me, this is a cigarette lighter and/or a box of matches in addition to the Firesteel. I have a preference for matches in cold environments (more on this below).
I like to develop good habits and systems while in relatively benign situations or environments then carry those habits over to wilder or more remote settings.
So, I was running a week-long training course in East Sussex, England. During one of the days mid-week, I wanted to melt the ends of a couple of pieces of paracord, as you do in order to stop them fraying.
I took the cigarette lighter out of my thigh pocket and went to light it.
I got sparks off the flint but no flame from the lighter.
On closer inspection I could see there was no fuel in the lighter and that the reason for this was the plastic body of the lighter was cracked in multiple places.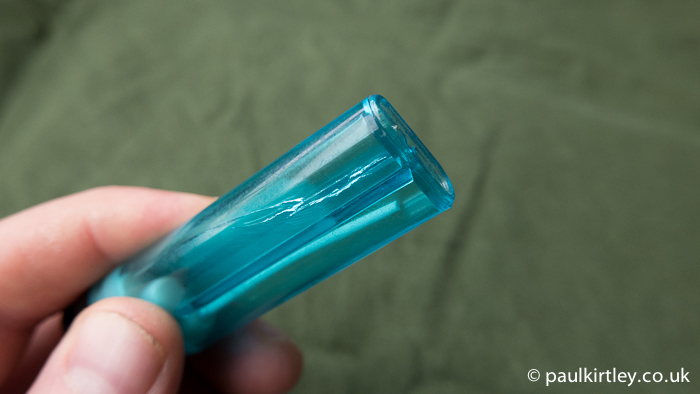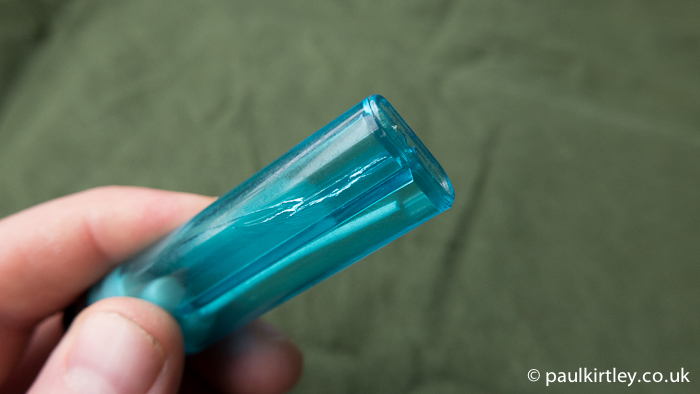 This was the first time during the week I had used the lighter and it was fine when I put it in my pocket at the weekend.
So, at some stage in the previous few days the lighter had been cracked in my pocket. I don't know how.
There was no incident or impact in my memory that I could link it to.
Clearly after the lighter had been damaged, the fuel had escaped and evaporated. Over what period and in what location, I'd never know.
But I was out in the open air all week and I was thankful the fuel had dissipated safely into the wider atmosphere.
I borrowed a lighter from one of my team and melted the paracord. No big deal.
But it reminded me of a story related to me by one of my old mentors about an incident during an Arctic training course. Unbeknownst to him, a student had a damaged lighter in a trouser pocket. It was so cold outside that the fuel had not evaporated from his trouser material until he entered a warm indoor environment. A full cigarette lighter's worth of fuel evaporating from your trousers when near to hot stoves, open candles in an enclosed space has the potential to be a much more dangerous situation than the one I had faced out in the open air in summer.
This, however, is one of the reasons I prefer matches over cigarette lighters in cold environments.
Regardless of whether you visit cold places, it's always good to examine some of the dogma of bushcraft and survival. One of the dogmas is always have multiple means of lighting a fire on your person. This is something I have engrained in my habits and personal systems.
Even though I'm careful with my kit and I rarely lose or break any of it, you never know when you are going to be reminded of the value of packing more than one means of lighting a fire.
It didn't matter in Sussex when I needed to melt some string during a course. It wasn't an essential action. I wasn't miles from resupply. I had a colleague with a lighter.
In more remote settings, particularly on my own, it might have been a more critical failure if I'd really needed a fire.
Because I always pack them, I still would have had a Firesteel and matches.
That's why I make it habit to have these things in my pockets.
Have you ever broken a cigarette lighter? What are your preferred means of ignition that you always carry on your person? Let me know in the comments below…
Related Material On Paul Kirtley's Blog:
Northern Forest Fire Lighting Fundamentals: Pulling It All Together
How To Light A Campfire With One Match
Enter A Virtuous Circle: Take Your Bushcraft Skills On An Adventure
Way Out North: A Boreal Forest Foray
Six Men, Three Boats and The Bloodvein: Canoeing A Wilderness River