PK Podcast 009: Leon McCarron & Tom Allen On Making Meaningful Journeys, Off The Beaten Track
PK Podcast 009: Leon McCarron & Tom Allen On Making Meaningful Journeys, Off The Beaten Track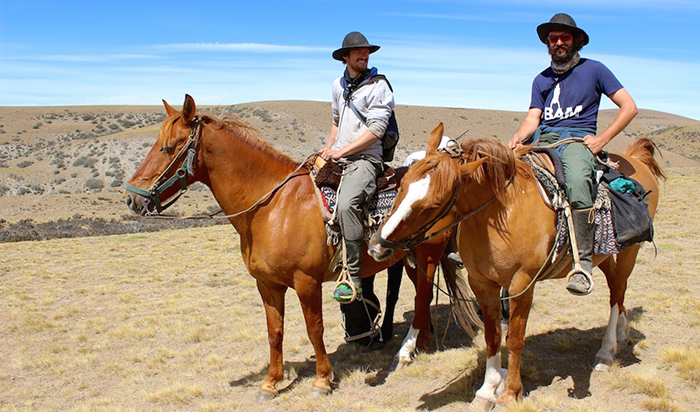 In this podcast episode adventurers Tom Allen and Leon McCarron join me to talk about making independent, long distance, human powered journeys off the beaten track.
Both are Fellows of the Royal Geographical Society. Both have made seriously long bicycle journeys, taking them through countries and terrain many wouldn't even consider visiting, never mind cycling through.
Tom continues to explore the potential of bicycle travel as a tool for making personal, meaningful journeys.
In 2012, Leon and Rob Lilwall walked from Mongolia to Hong Kong, a 3,500 mile hike, which featured in a 4-part National Geographic series about the journey.
Leon is also known for the 1,000 mile journey through the Empty Quarter desert, with Alastair Humphreys, retracing the steps of Wilfred Thesiger, pulling their equipment and supplies on a specially designed 4-wheel cart.
Both Tom and Leon's big trips have involved making films or films having been made about the journeys. They recently teamed up to make a couple of adventurous journeys together, one in Patagonia, Argentina and the other in Iran. Both journeys had purpose and meaning. Each has resulted in the video footage captured during the trips being made into feature length films.
I caught up with Tom and Leon in a north London park, not far from their editing room, which I sensed they were keen to escape from.
Our conversation forms episode 9 of the Paul Kirtley podcast…
How To Listen To This Podcast
You can listen to this podcast here on my website by using the player above. Just press the play button on the right of the player.
You can download the podcast episode .mp3 file by right-clicking on the download icon just to the left of the play button to save the .mp3 file down to your local machine/device.
You can also subscribe on iTunes and on Stitcher or via my podcast-only RSS feed.
TRANSCRIPT
Click here to read or download the transcript of Paul Kirtley Podcast Episode 009.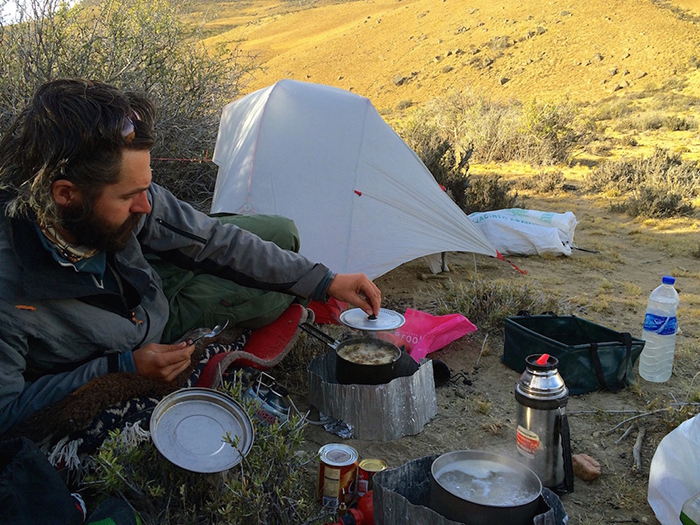 Books
Trailers For Some Of Tom And Leon's Films
Links
http://walkinghomefrommongolia.com/
https://www.intotheemptyquarter.com/
Thanks For Listening!
Thanks for joining me on this podcast. If you have any comments about this episode, please leave them in the comments section below.
If you enjoyed this episode, please share it using the social media buttons at the top of this page. Thanks!
And Finally…
Finally don't forget to leave an honest review & rating on iTunes or on Stitcher.
Ratings and reviews are extremely helpful and greatly appreciated! They do matter in the rankings of this podcast and I read each and every one of them.
Related Material On Paul Kirtley's Blog
Podcast With Chris Townsend, Backpacking Legend
Six Men, Three Boats And The Bloodvein: Canoeing A Wilderness River
Planning An Overseas Wilderness Journey