Bushcraft and LNT: Keeping Things In Perspective
Bushcraft and LNT: Keeping Things In Perspective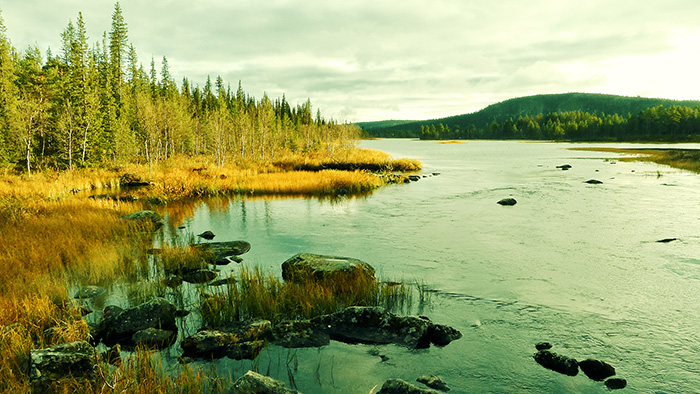 IIn my #AskPaulKirtley shows, a wide variety of questions are posed. Some of these questions are of interest to a good number of viewers and listeners, while others are more niche. Some questions, combined with my answers, really resonate with the audience. In episode 32, I was asked a question about bushcraft being at odds with leave-no-trace (LNT) principles. My answer to this question of bushcraft and LNT seems to have struck a chord and I've had suggestions to put this section of the show out as a separate video. So, I have (see the video below).
The original question was as follows:
"Hello Paul, I always enjoy your work and value your opinions. I am from the U.S. but hope to travel to England one day and participate in one of your courses. I'd like your opinion on a statement that was posted on an Internet forum. "Bushcraft and LNT (leave no trace) is at cross-purposes." Leave no trace is an outdoor philosophy whereby, one minimizes his or her impact on the natural world while travelling or camping in the back country. On the other hand, Bushcraft uses skills such as fire lighting and shelter building where the emphasis is on the use of materials from the natural world to practice and refine those skills. By its very nature, Bushcraft alters the natural world in some small, or not so small way. To be fair, the original statement about LNT and Bushcraft being at cross-purposes was posted on a forum discussing the Appalachian Triail which sees intensive use by millions of hikers every season. In that context, I totally agree that all hikers should practice LNT principles. If not, the Appalachian Trail corridor would quickly become denuded of any vegetation and cluttered with the litter of modern society. But what about areas of less intensive use? Does the gathering of deadwood for a campfire or the building of a shelter from natural materials really matter in the long run? What is the responsible thing to do given these two opposing goals? I would very much like to hear your opinion.
My reply to this question of Bushcraft vs LNT is in the following video…
You can also watch my video Bushcraft vs LNT on YouTube.
Bushcraft and LNT – What Do You Think?
Let me and others know your thoughts about bushcraft, LNT and related considerations in the comments below. I read every one and reply personally…
Related Material On Paul Kirtley's Blog
How to Leave No Trace of Your Campfire
Way Out North: A Boreal Forest Foray