Wild Wanderings 5 – Seasonal Shift
Wild Wanderings 5 – Seasonal Shift
The days of July and August were full for me. Working with students for the majority of the days through these months, sped me from the verdant freshness of June to the verge of autumn with barely a day to myself.
At the end of August, I was back in the north east of England visiting family. This is where I spent the bulk of my teens. I know this area very well. Yet I always relish heading out on foot into the surrounding country.
Solo walks here provide mental space and decompression. While it's familiar ground, the detail is different every time. Echoing what I wrote in Wild Wanderings 3, nature's cycles are variable and one should always be open minded to what you might come across at any given time.
These images were taken in the last few days of August in County Durham, UK.
A Fruitful Time Of Year
The latter parts of summer inevitably see swelling fruits and a burgeoning crop of easily harvested wild edibles. But you are never sure when any particular species is going to peak. Nor are you ever sure how good a year it's going to be for a given species.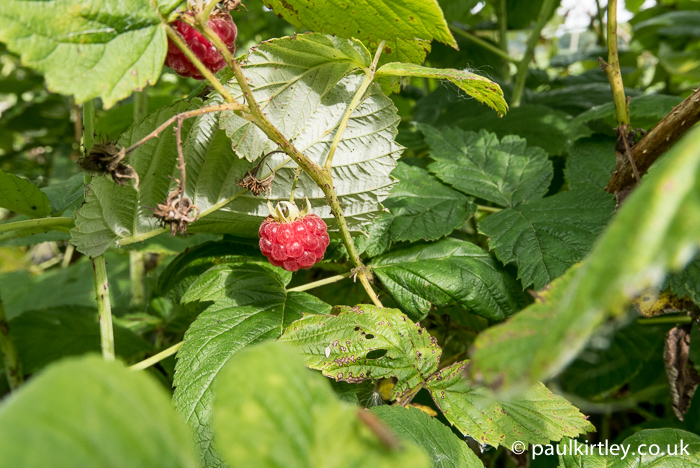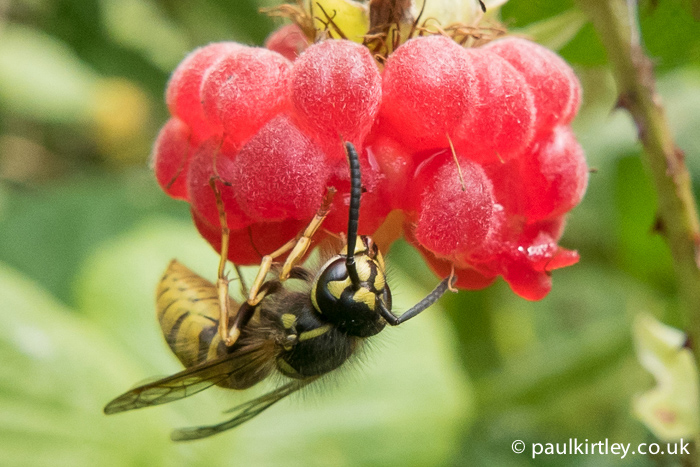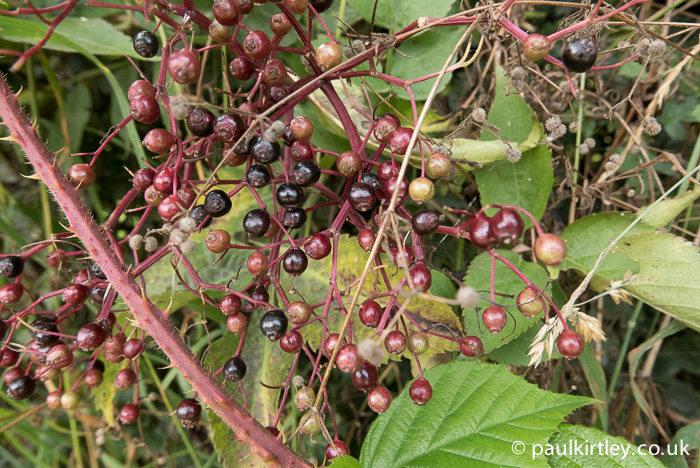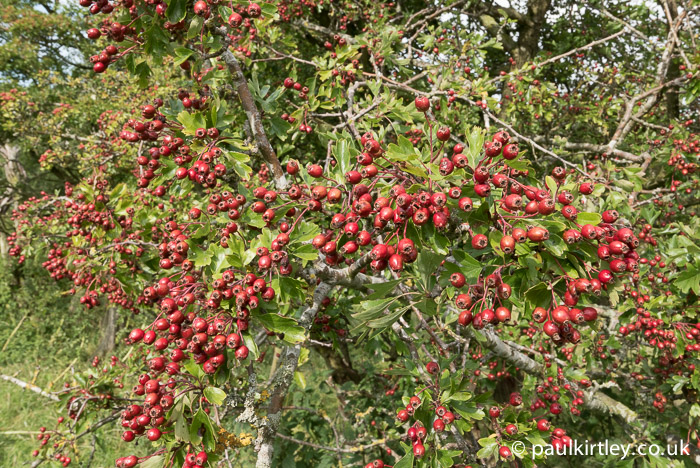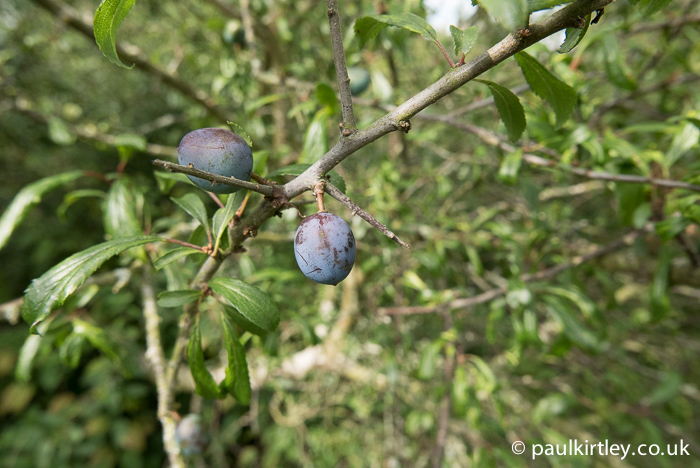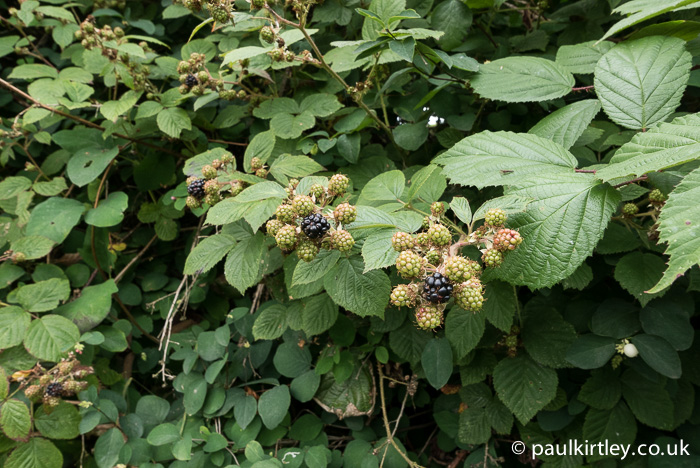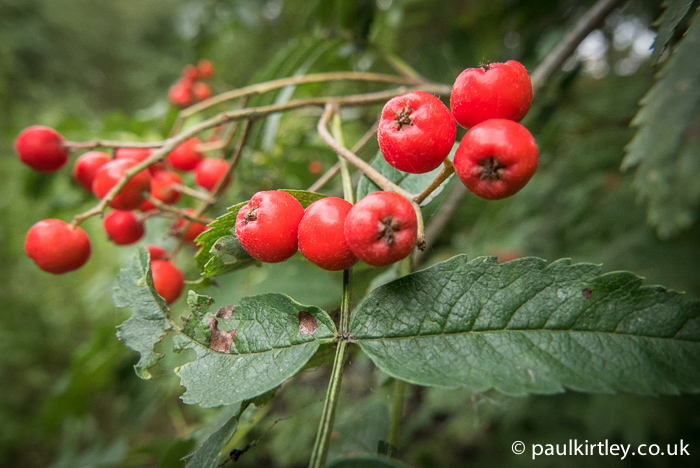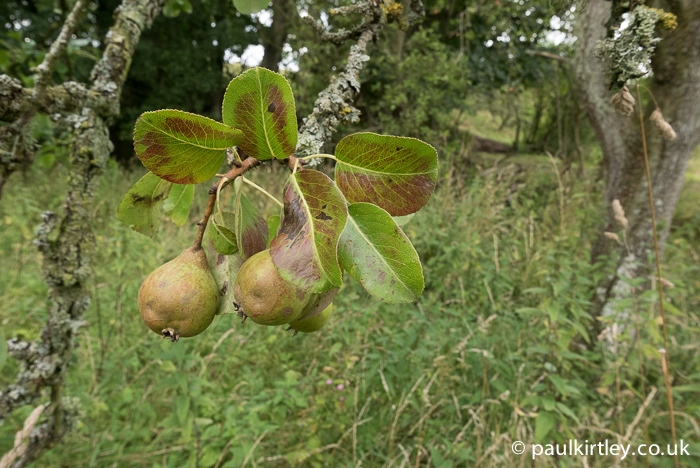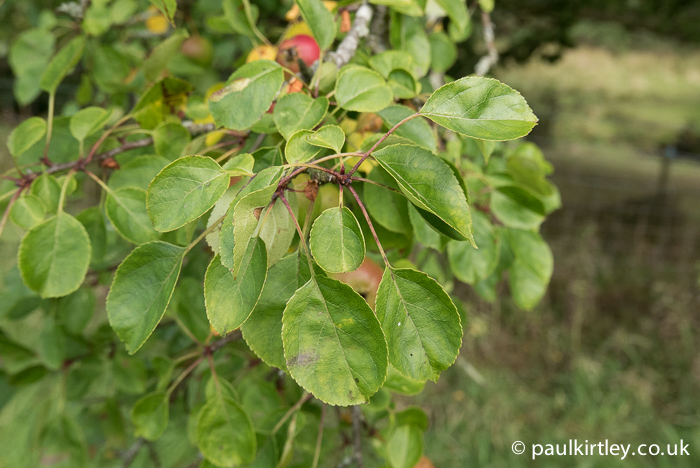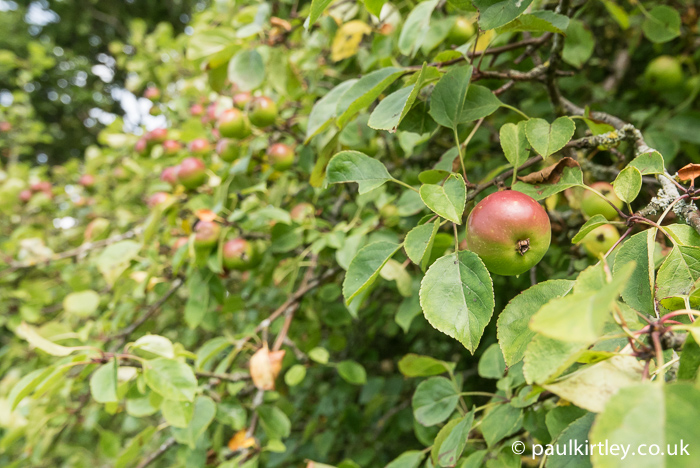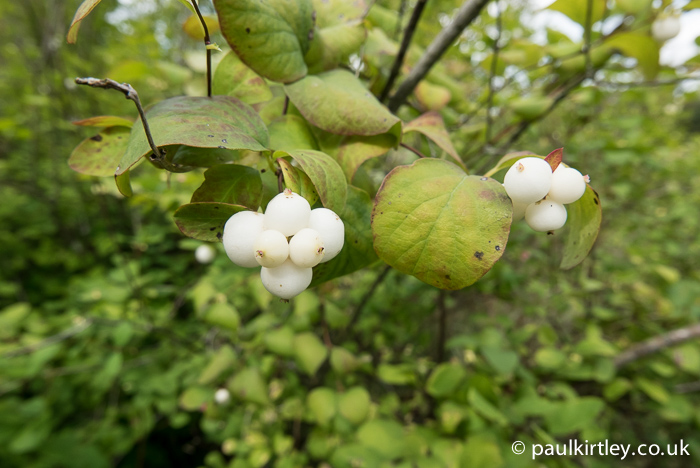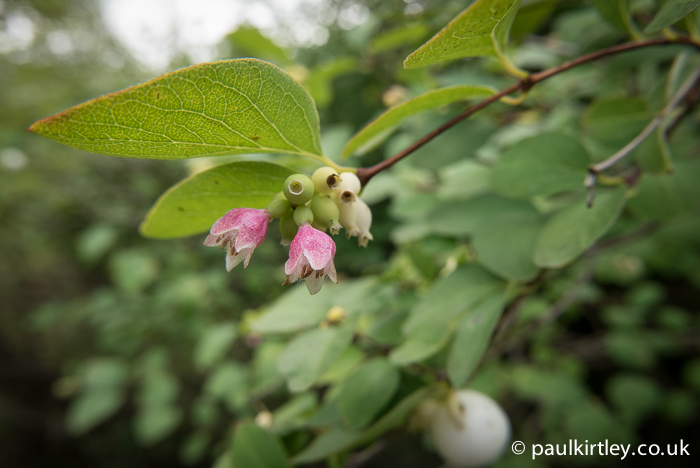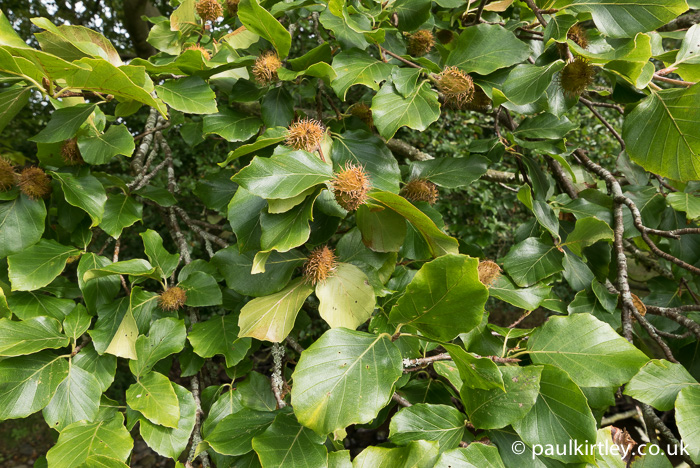 Gone To Seed
At this point in the year, many small flowering plants (angiosperms) have gone to seed or are in the process of releasing seeds. Some of these are good for food. Others have utility in other applications.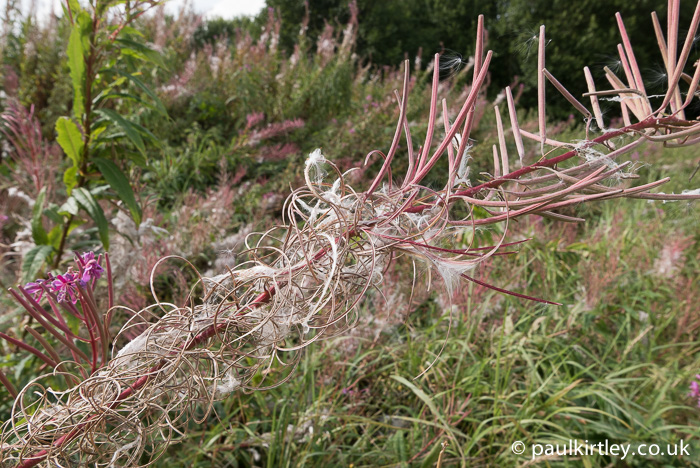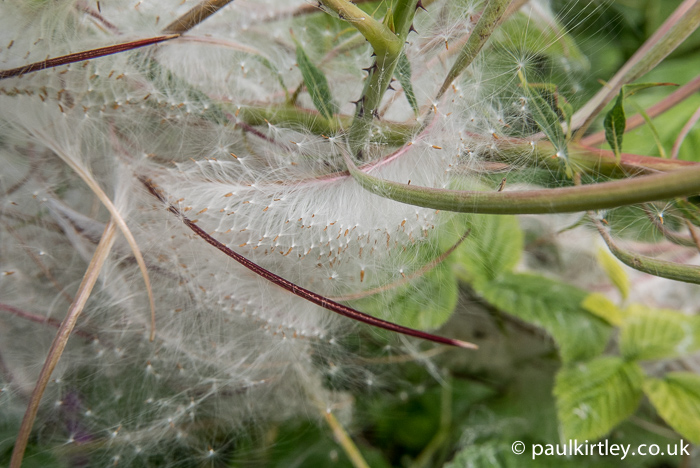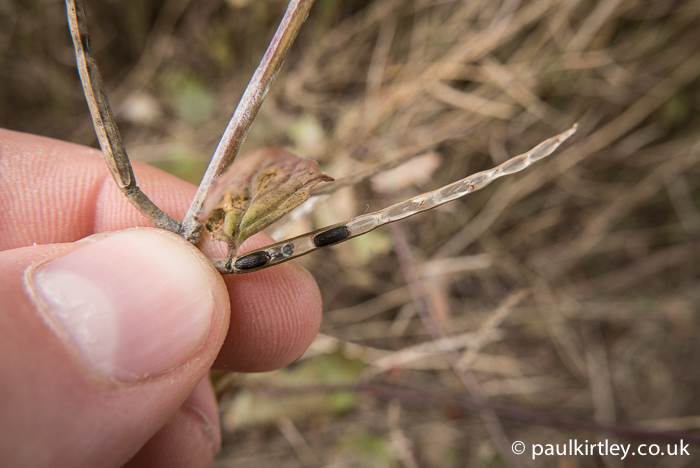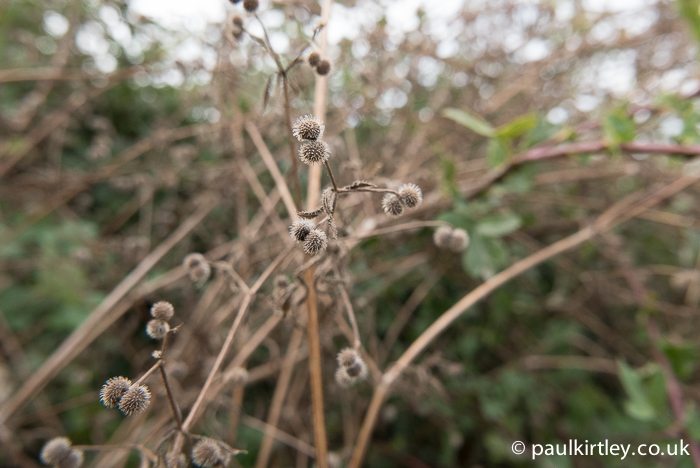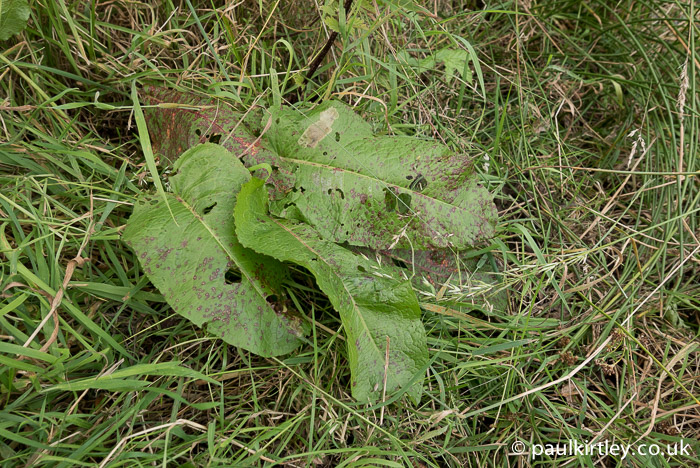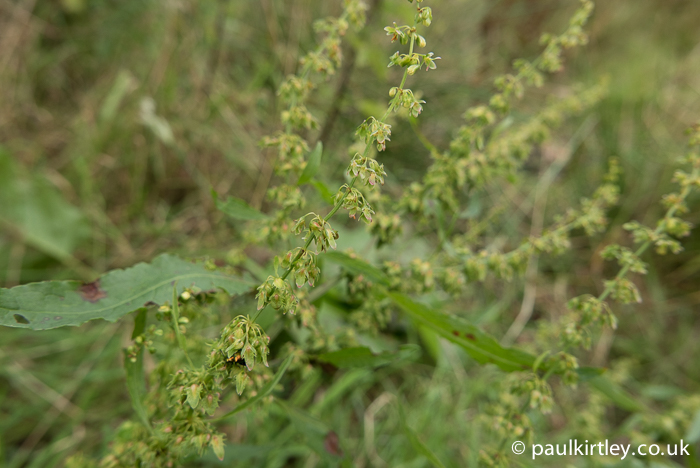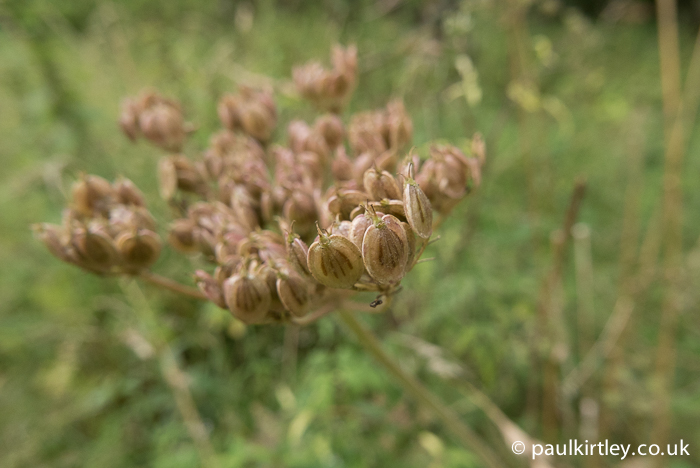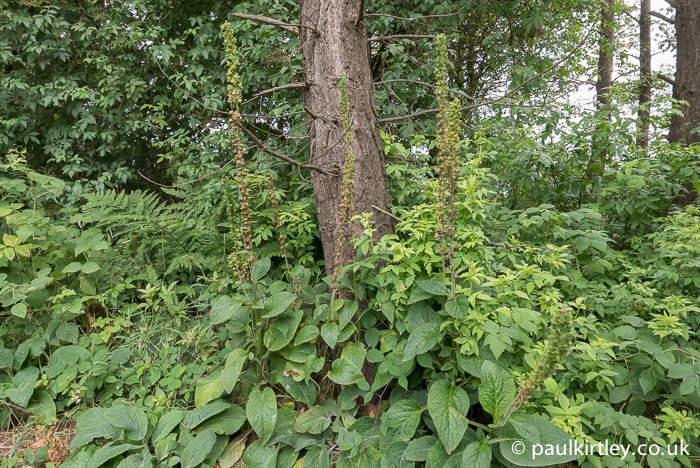 Flower Power
Despite many trees and plants displaying fruits and seeds in late August/early September, there are still a surprising number of flowers around.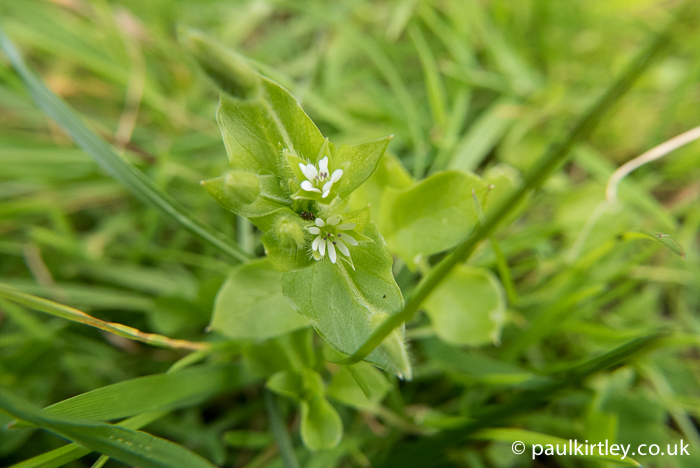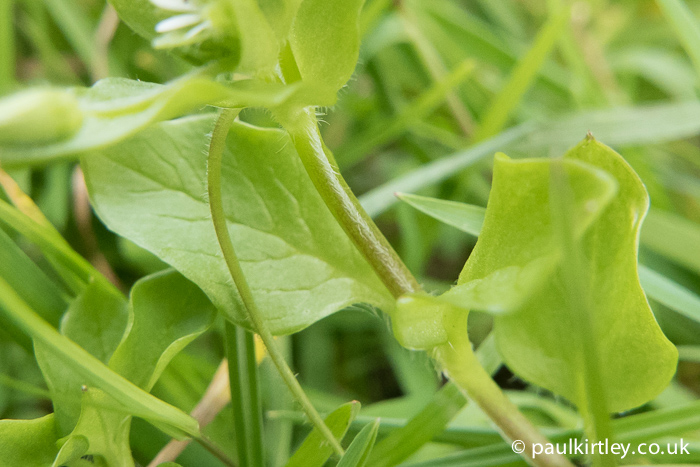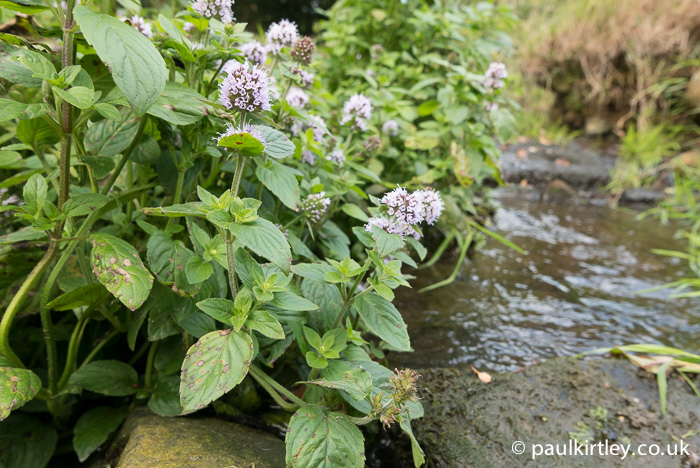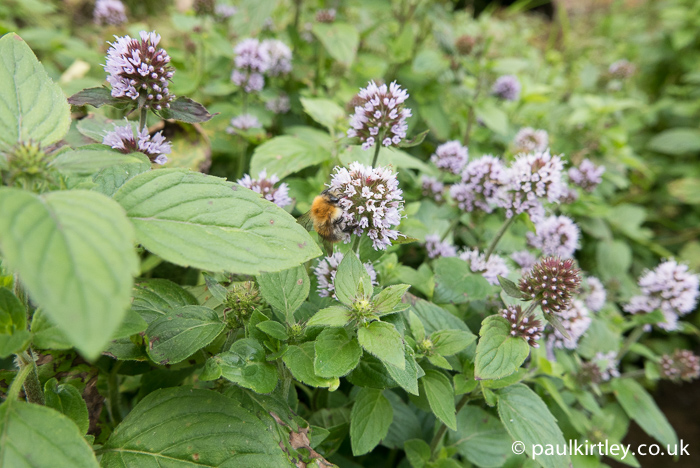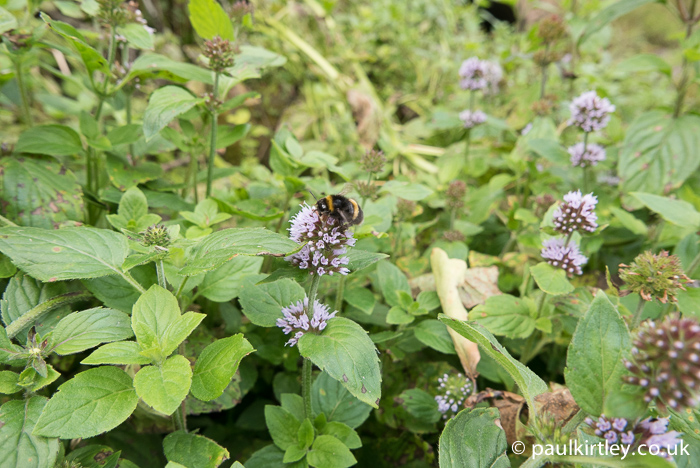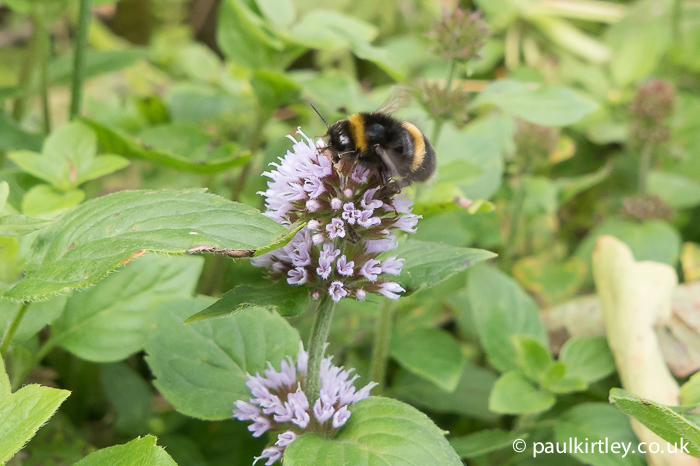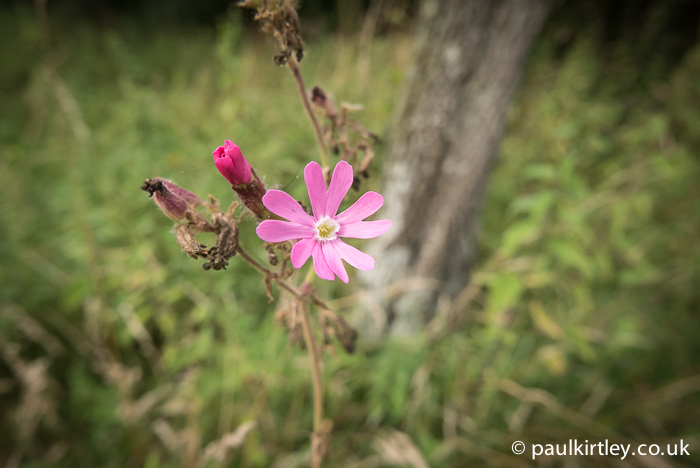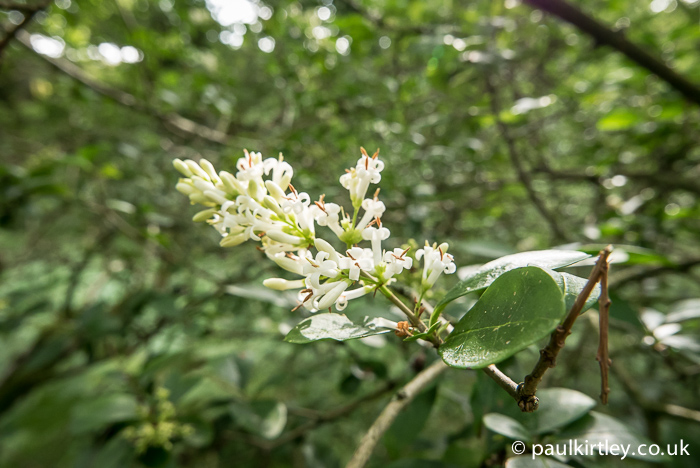 Dead Nettles and Not-So-Dead Nettles
Water mint, Mentha aquatica is in the mint family. This may seem like an obvious statement but this family, also known as the deadnettle family or Lamiaciaea is a large one, which contains many species other than the minty ones. Yes, there are a lot of aromatic herbs included here, including rosemary, thyme, basil, sage to name but a few. But there are also other important species, including the hemp nettles.
ID guides often state hemp nettles are common but I have to say I don't come across them as often as many other common members of this family. In my experience the hemp nettles seem to do well on the margins of arable farm land. So, here in the middle of undisturbed woodland, I was surprised to find specimens of common hemp nettle, Galeopsis tetrahit.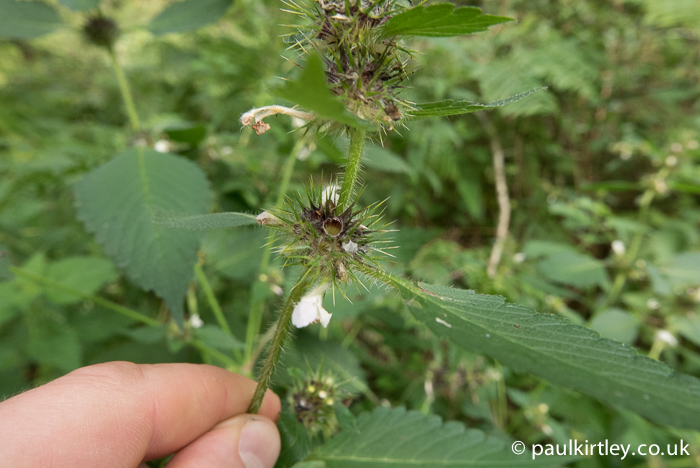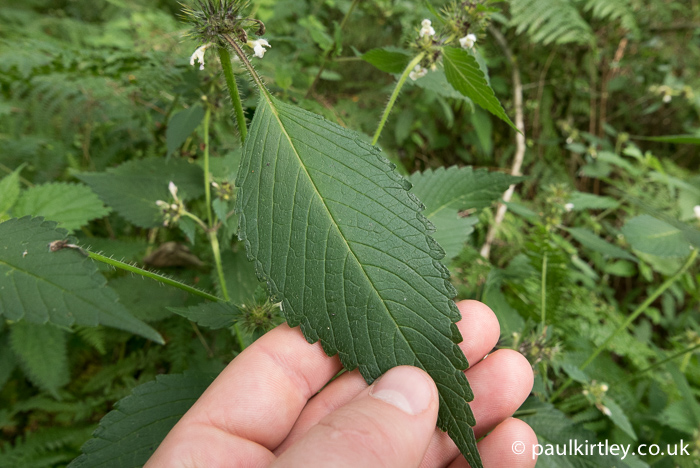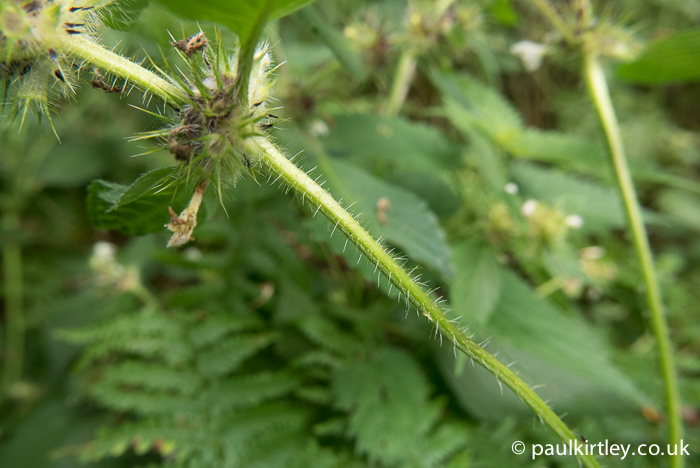 There were other members of the deadnettle family nearby, not always easy to spot.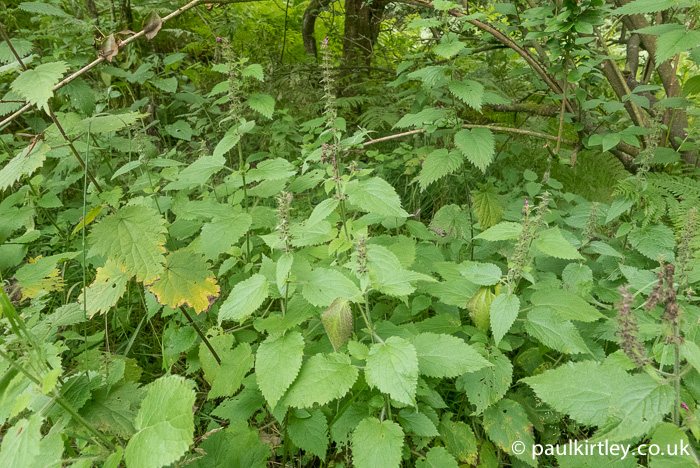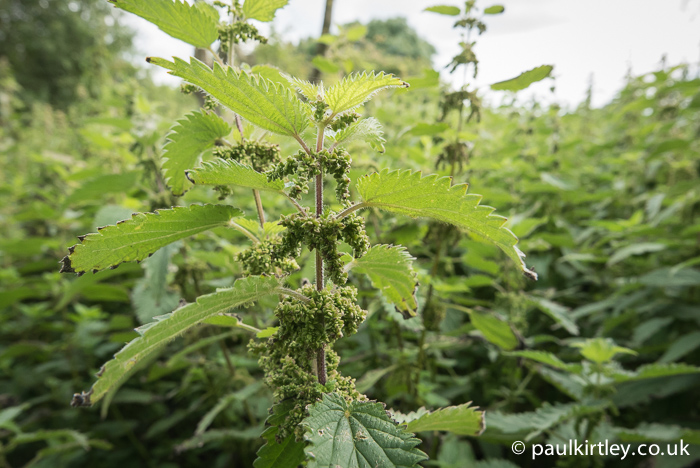 Greenery Persists
Despite the clear signs of late summer/early autumn, there was plenty of fresh, green leafy life around. This was particularly the case in the damp ground down near to the stream which was flowing through this area.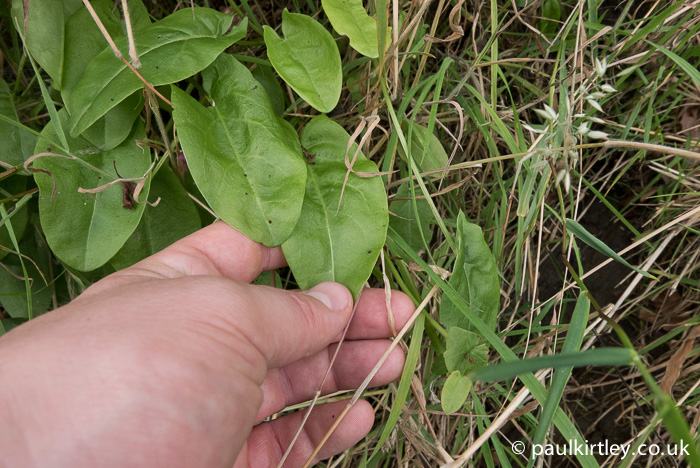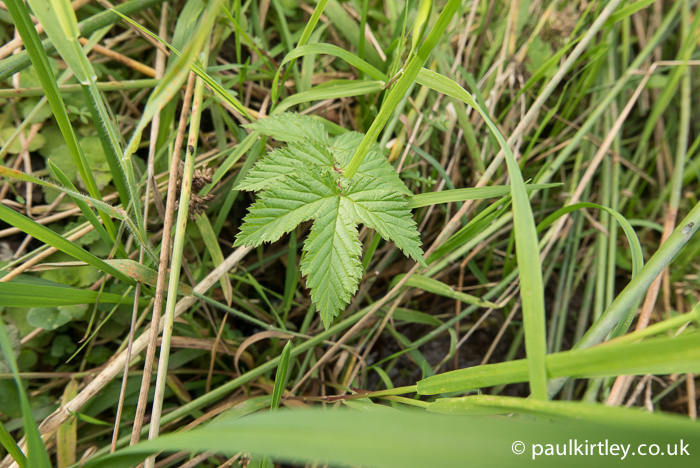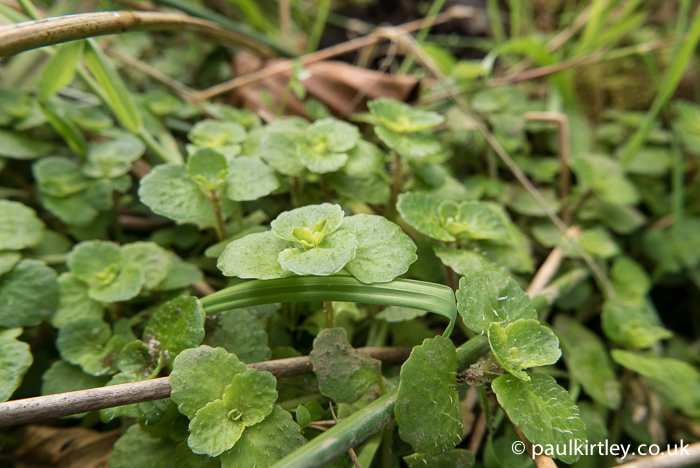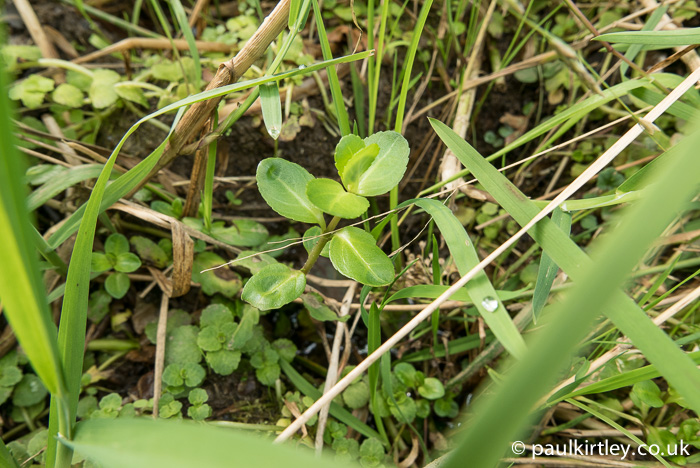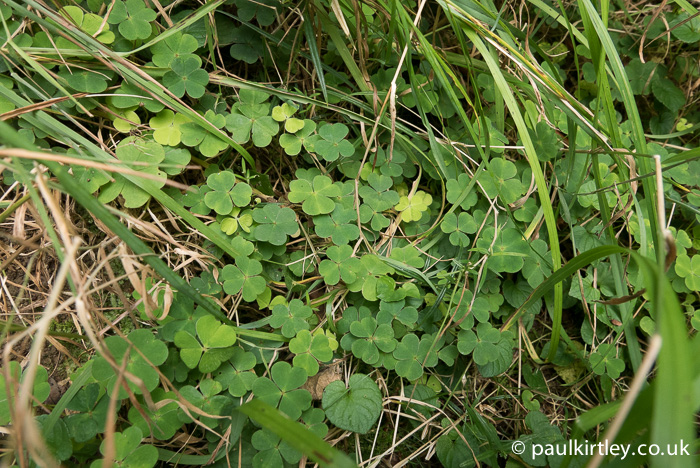 More Badger Digging
I featured badger activity in Wild Wanderings 2 and Wild Wanderings 4.
Here, again, we have evidence of badgers digging up a wasp nest to access the larvae. I have seen more evidence of this activity than in recent years. I've seen multiple excavated wasp nests in recent weeks, in Sussex as well as County Durham. I've also seen a lot of wasps this year. My feeling, based on my own anecdotal evidence, is there are more wasp nests than in recent years and, therefore, more opportunities for badgers to dig them up.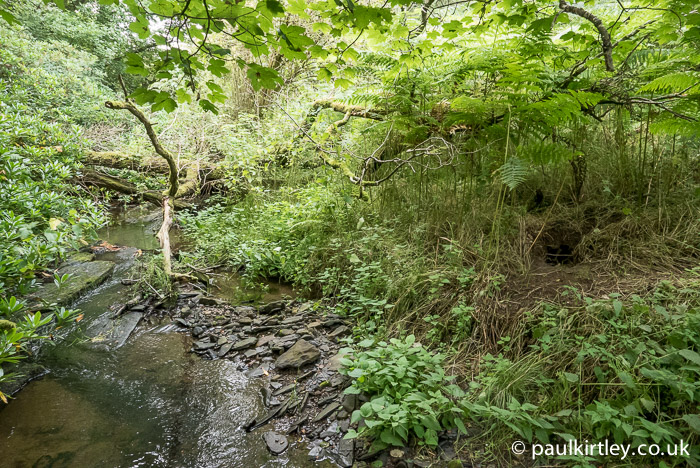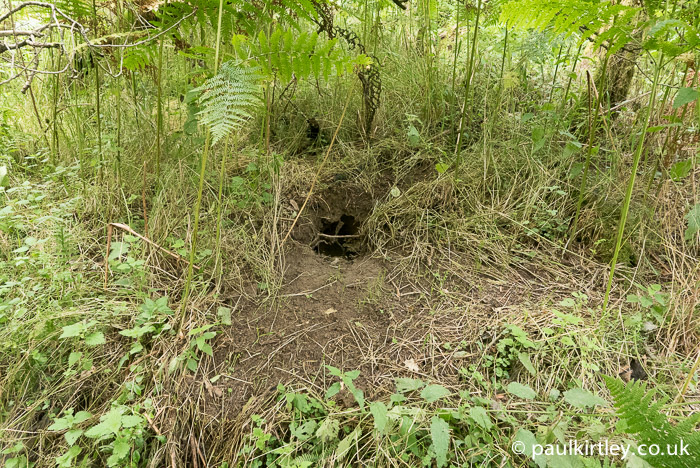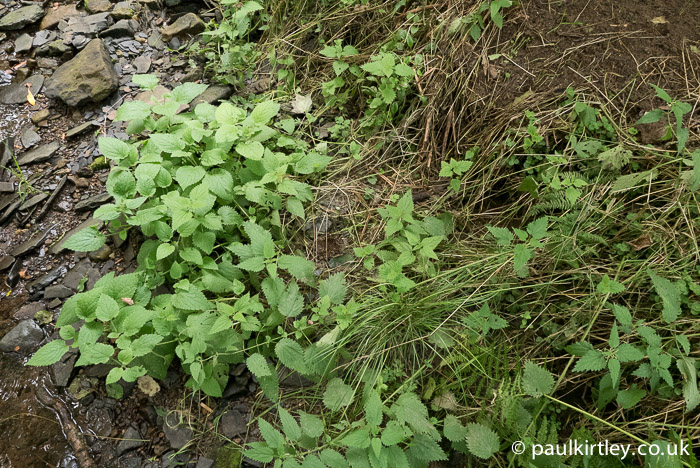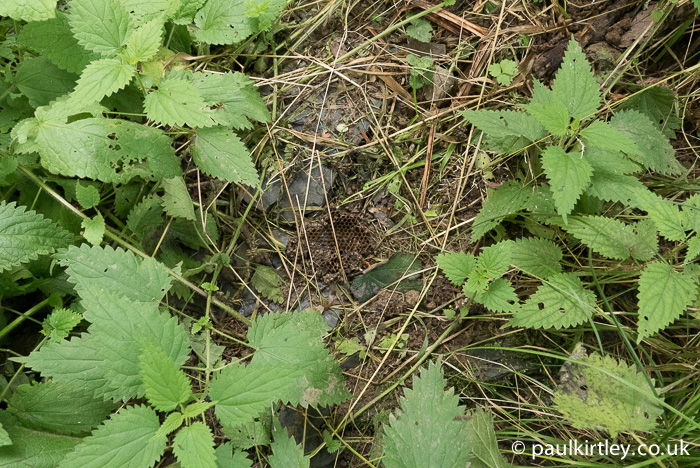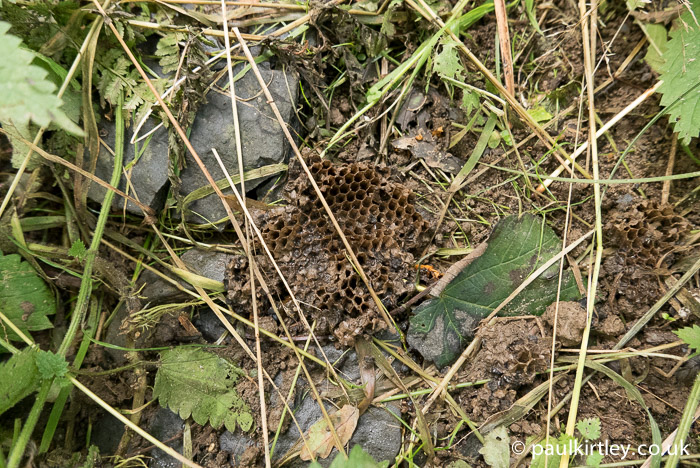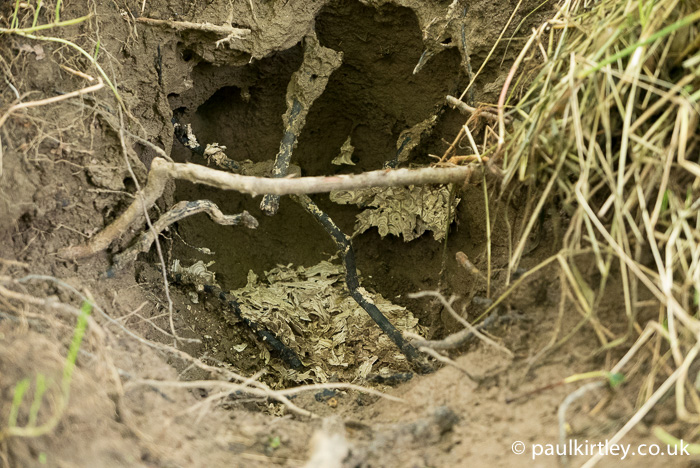 What Are These Wild Wanderings Blogs Anyway?
Wild Wanderings is a series of photoblogs of elements of nature which, having caught my eye while out and about, I want to share with you, the reader. These observations are typically related to tree and plant identification, animal tracks and sign and other aspects of natural history which pertain to bushcraft and survival skills.
These blogs do not usually contain much written explanation other than concise photo captions. This is intentional, as writing long descriptions, including background facts or a large amount of context, whether it be historical or contemporary, slows down the sharing of these images with you.
Photographic Kit
The above photos were taken with the diminutive yet powerful Leica D-Lux (Type 109).

Related Material On Paul Kirtley's Blog…
Rosebay Willowherb: Taking The Pith
Wild Wanderings 4 – Summer, Sussex and Students