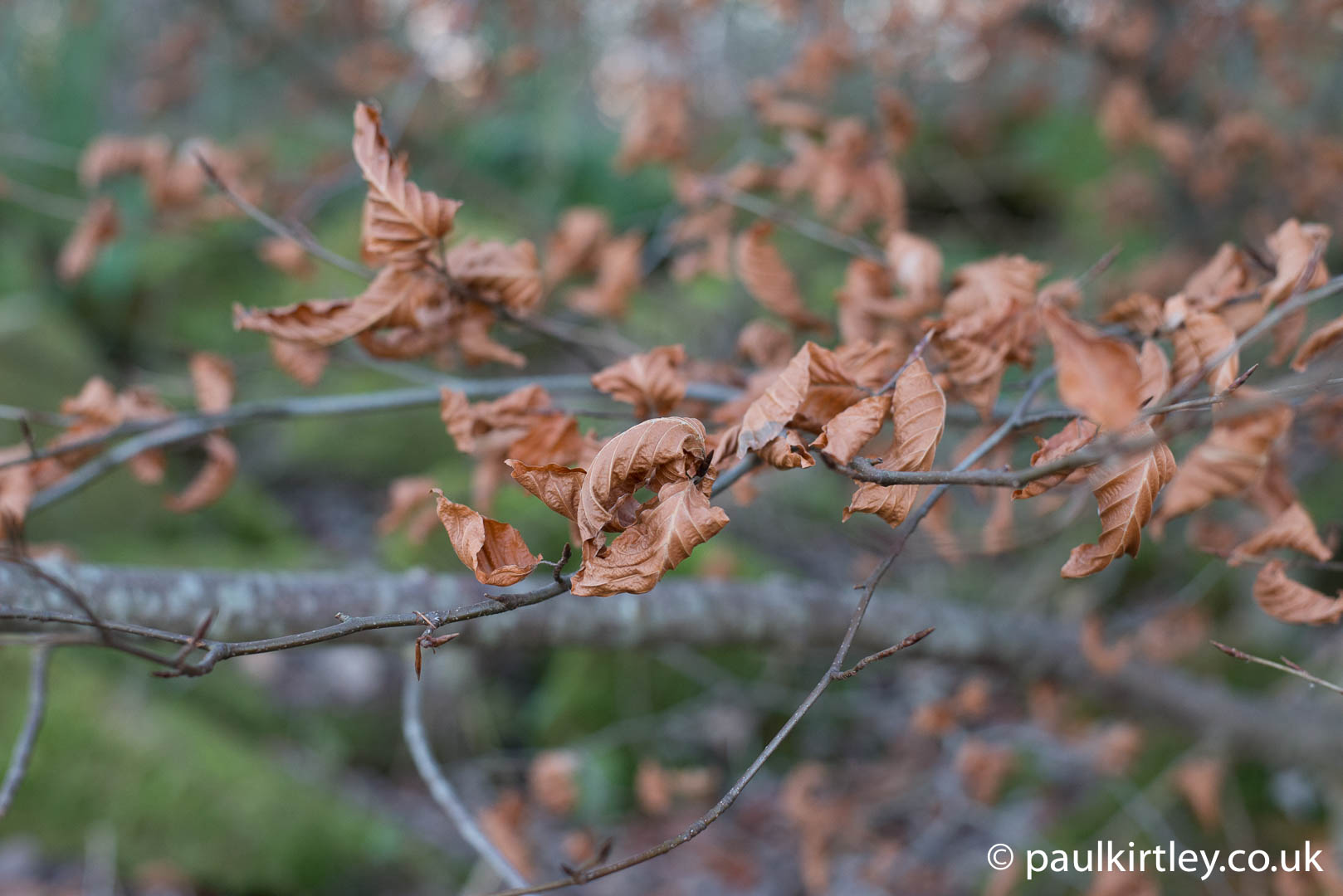 Wild Wanderings 10 – Dormant Detail
Wild Wanderings 10 – Dormant Detail
Short days and frigid weather mean many of the plants and trees we are surrounded by in the warmer months of the year are dormant in the winter. The landscape is populated by bare trees and skeletal plant remains. There is, however, still much detail in this dormancy. We can continue to work on our tree and plant identification skills through these winter days…
I headed out for a walk on a bright but freezing day in the north east of England. I was greeted by the alarm calls of blackbirds and the curiosity of robins. I could hear wrens chastising me from briars and, in the distance, crows and a buzzard were locked in a dogfight. There is still plenty of life here, even if it is hard at this time of year.
The ground was frozen hard underfoot, a pleasantly firm alternative to the sloppy mud which might have been present a few degrees the other side of zero Celsius. Where vegetation had not been touched by the weak rays of the low sun, it was covered in hoar frost, built up over a number of days where temperatures had stayed below freezing. Elsewhere in the country, both further south as well as north of here, snow was being received. Here, in a pocket of clear, cold air, we remained free of snow and all the detail around me was on show. I share some of what caught my eye in this photoblog…
The photos here were all taken on 9 December 2017, in County Durham, U.K.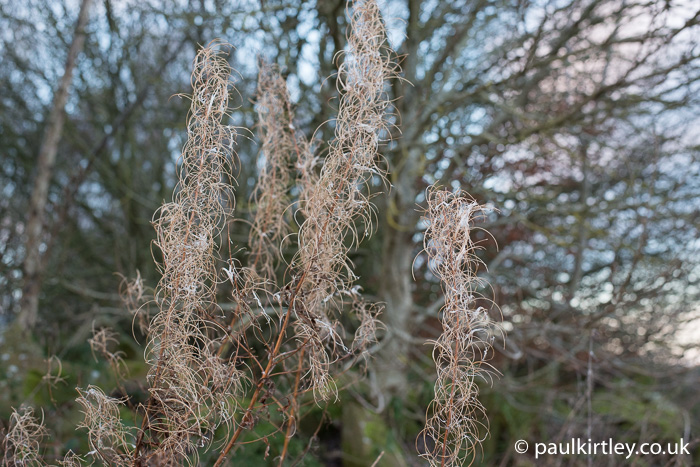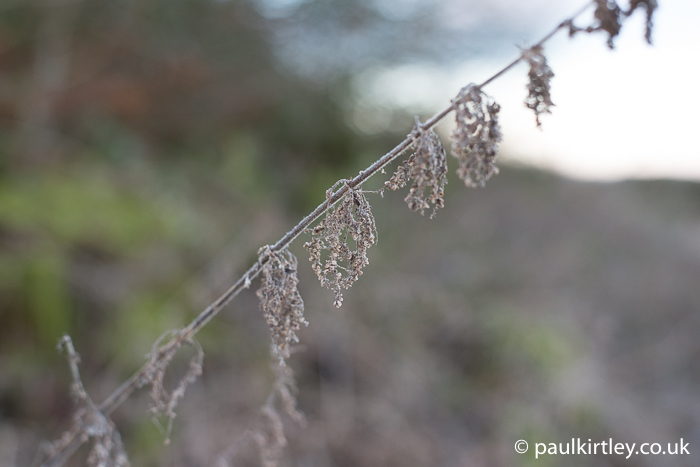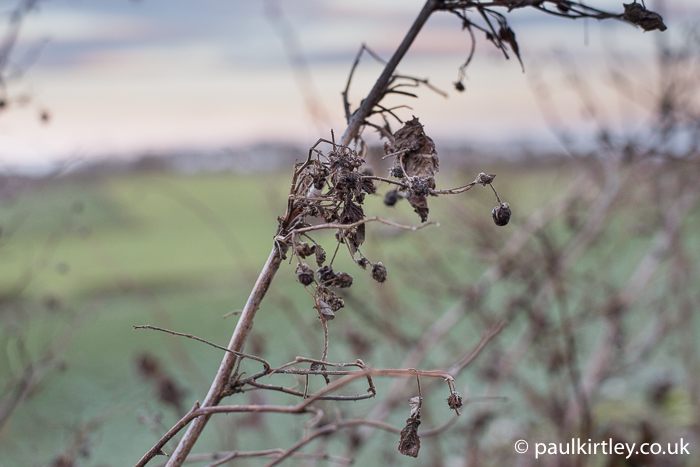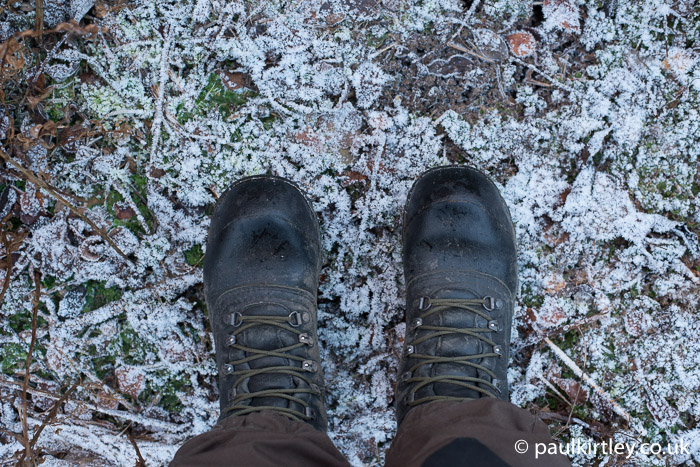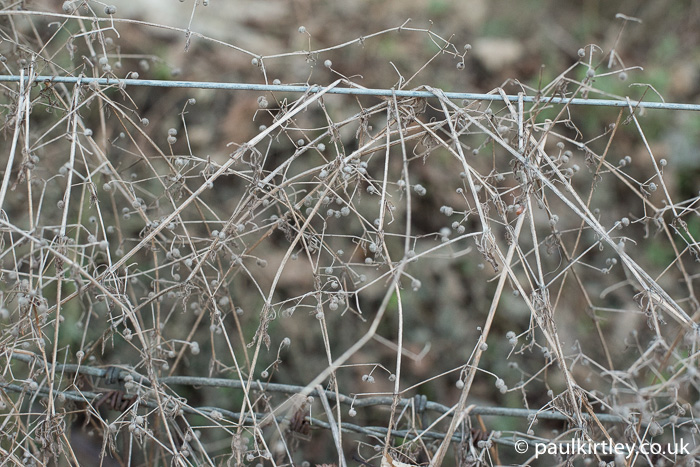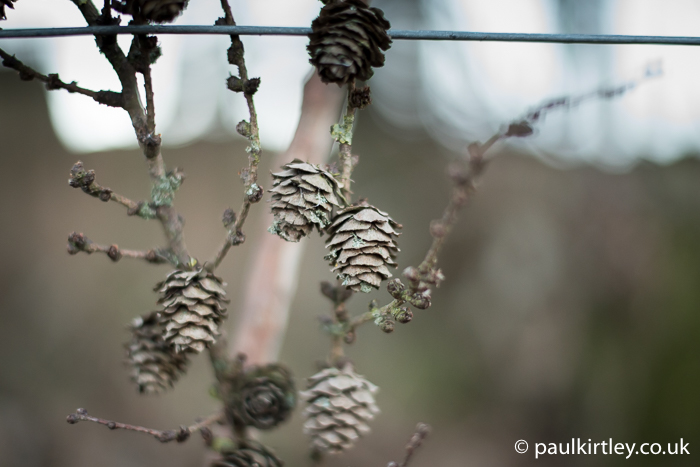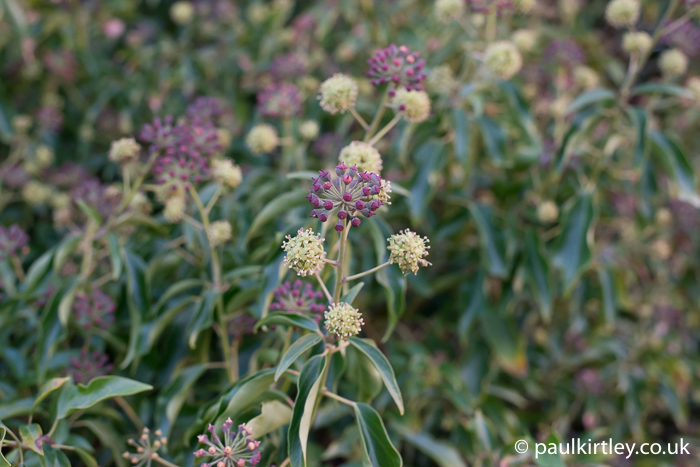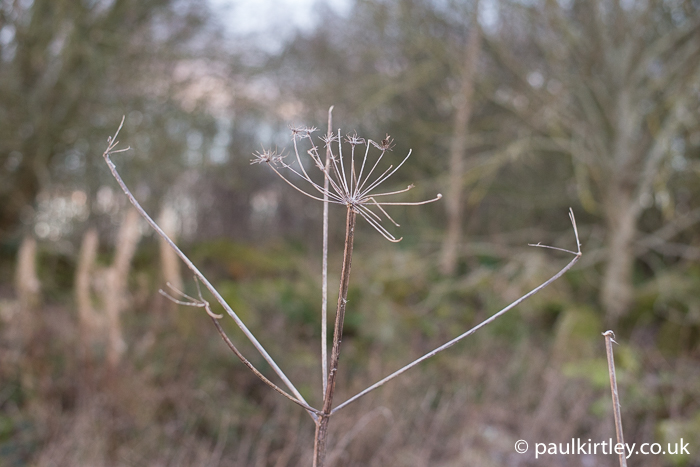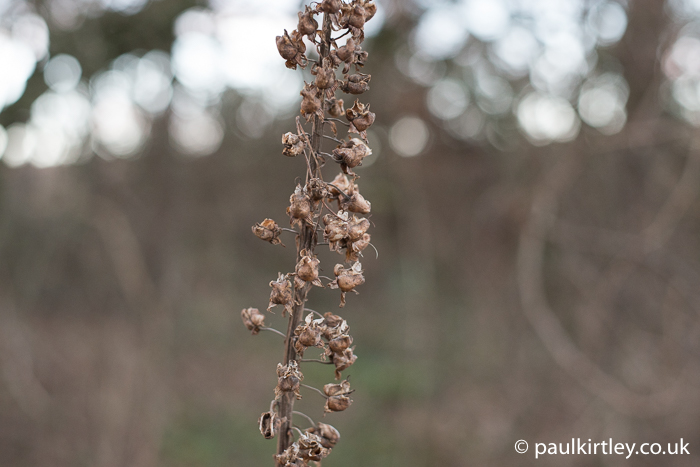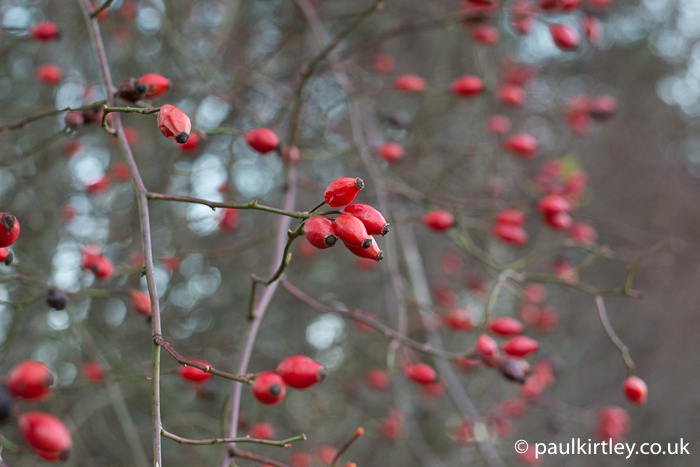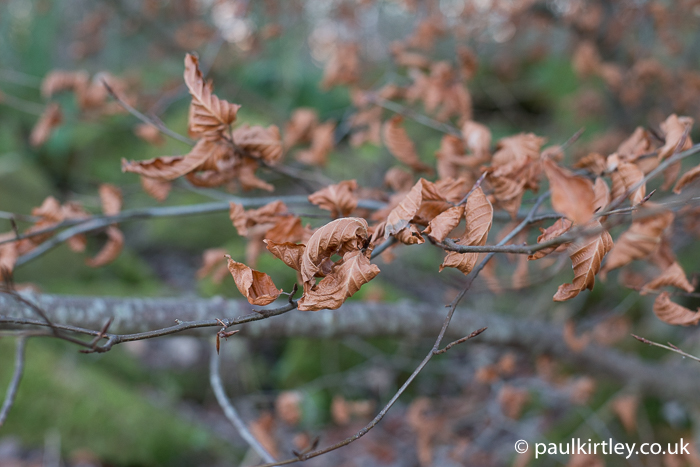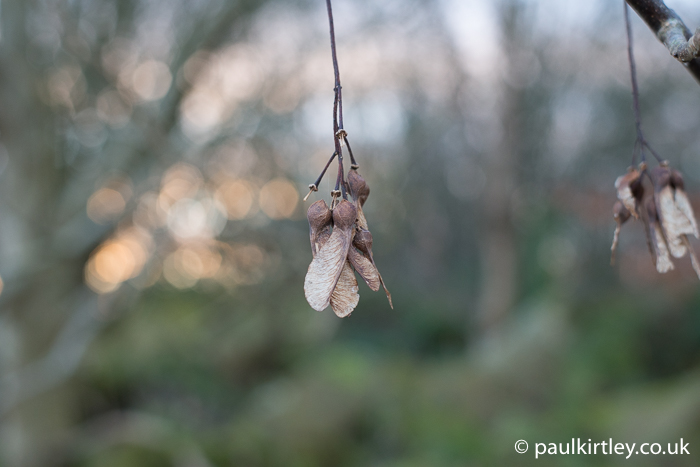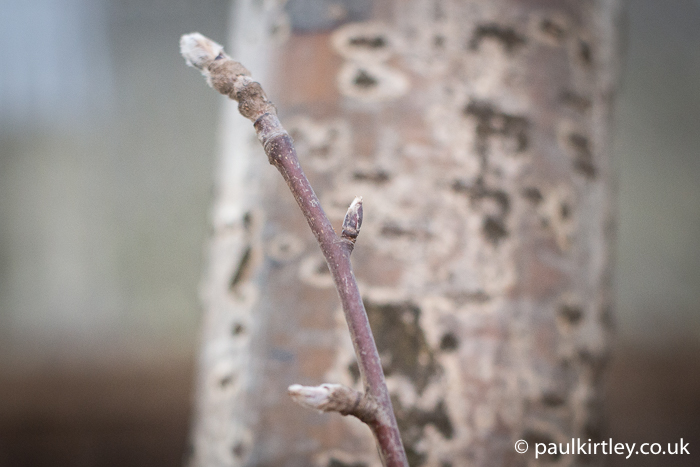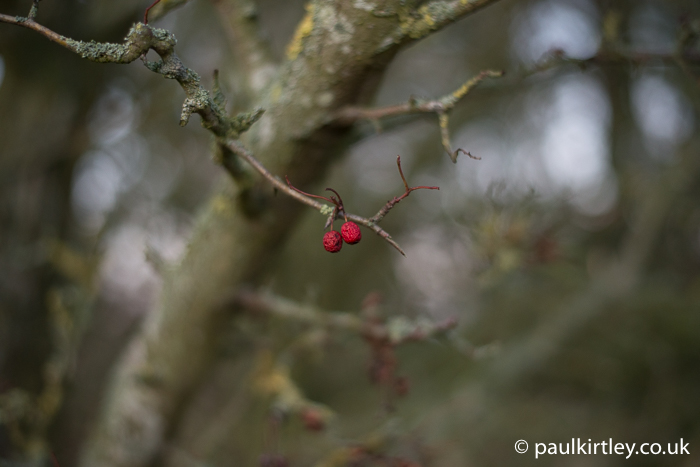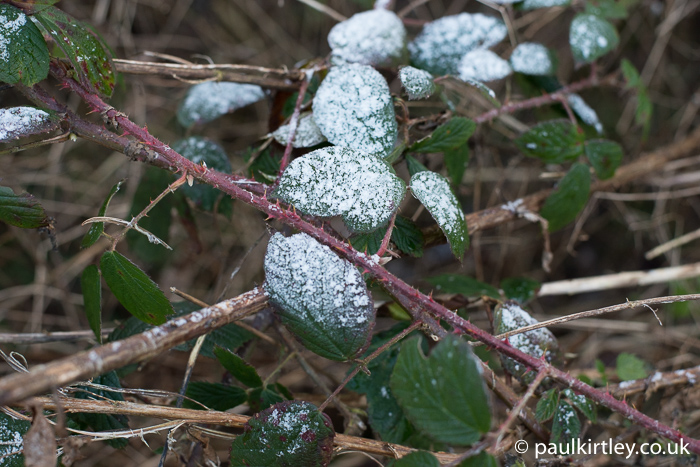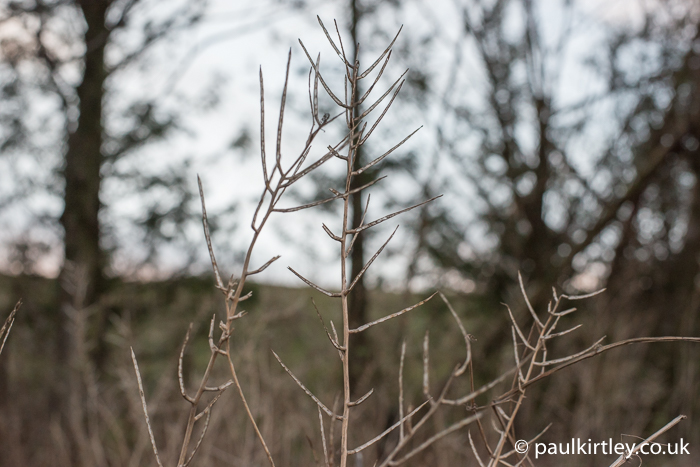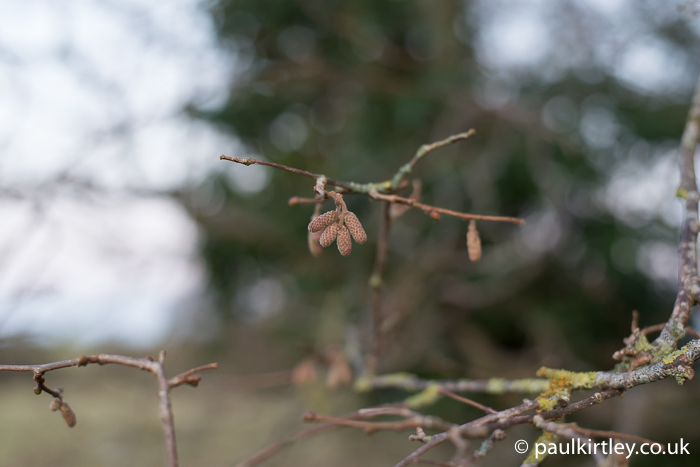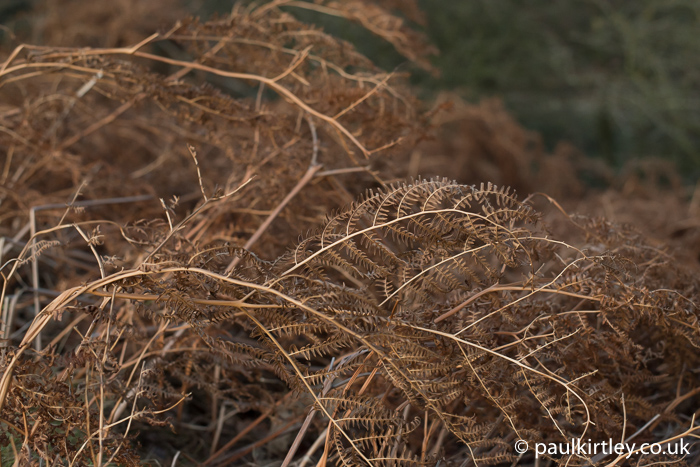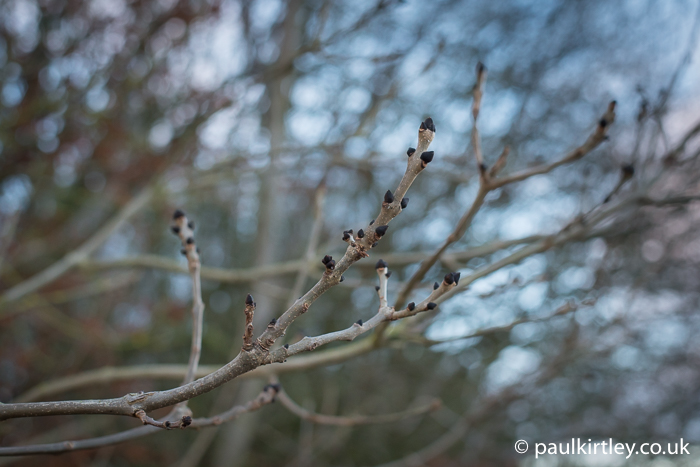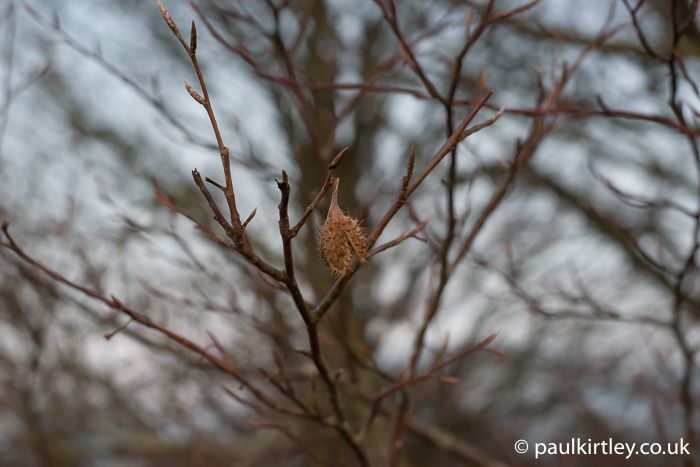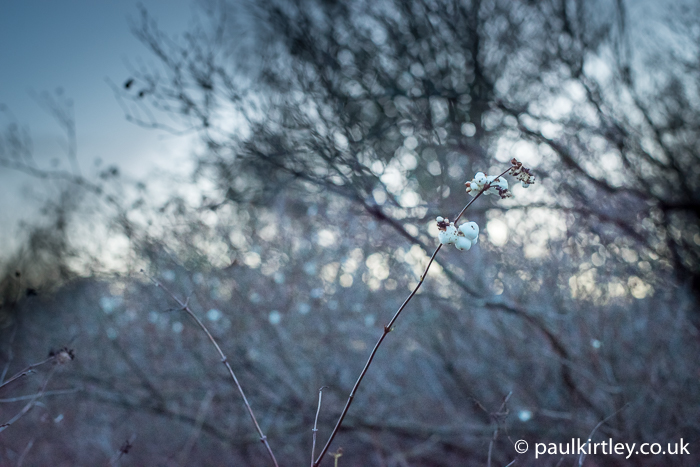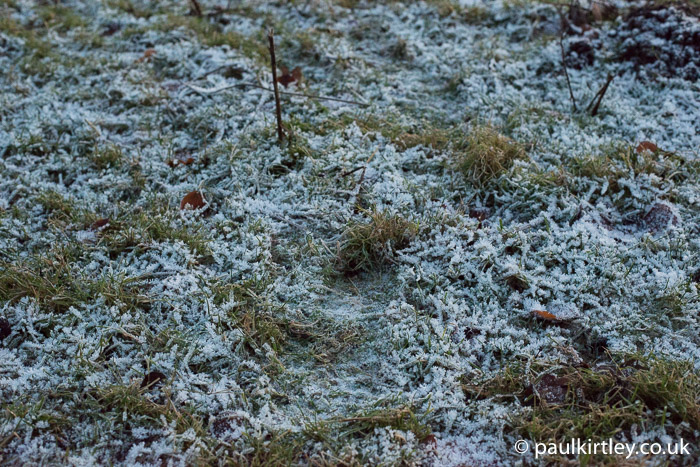 Photographic Kit
The above photos were taken with my beloved Nikon D800. It was a day where I restricted myself to only one lens and my choice was simple in taking a 50mm, giving a field of view similar to what we see (i.e. not wide angle and not zoom). Everyone needs a 50mm and my favourite at the moment is the Nikkor 50mm f1.8 AF-S. The slight downside with this lens for capturing tree and plant detail is that the close focusing distance is a minimum of 45cm. Despite this, having a high quality, fast lens on a winter's day has advantages. 50mm lenses tend to be inexpensive but don't let the low price tag fool you. This is a very good lens.
Want To Improve Your Tree and Plant Identification?
At the heart of bushcraft is a practical study of nature. If you want to use the right resources for the job, whether making cordage or feeding yourself, you first have to learn to identify the right species. For these reasons, tree and plant identification has always been a core component of how I teach bushcraft and survival. I have a dedicated online training course in tree and plant ID for bushcraft and survival. Enrolment opens once per year. If you'd like to find out more, click here: http://identificationmasterclass.com/
What Are These Wild Wanderings Blogs Anyway?
Wild Wanderings is a series of photoblogs of elements of nature which, having caught my eye while out and about, I want to share with you, the reader. These observations are typically related to tree and plant identification, animal tracks and sign and other aspects of natural history which pertain to bushcraft and survival skills.
These blogs do not usually contain much written explanation other than concise photo captions. This is intentional, as writing long descriptions, including background facts or a large amount of context, whether it be historical or contemporary, slows down the sharing of these images with you.
Related Material On Paul Kirtley's Blog
Wild Wanderings 9 – Gottröra, Sweden
Rosebay Willowherb: Taking The Pith
Know Your Ash From Your Elbow: How To Identify An Ash Tree
Bark & Buds: How to Easily Identify 12 Common European Deciduous Trees in Winter